Updated: 08/25/2019
Nature has granted Ninh Binh (Ninh Bình) with magnificently scenic blue water and lush mountains. Situated near the border of the Red River Delta in Ninh Binh province, the Trang An ecotourism complex (Quần thể Danh thắng Tràng An) was recognized as UNESCO world mixed natural & culture heritage on 23rd June 2014. Every year, it welcomes tens of thousands of travelers who want to enjoy the grotto systems and unique caves of this site.
I. Best Time To Explore Trang An Ecotourism Complex Destination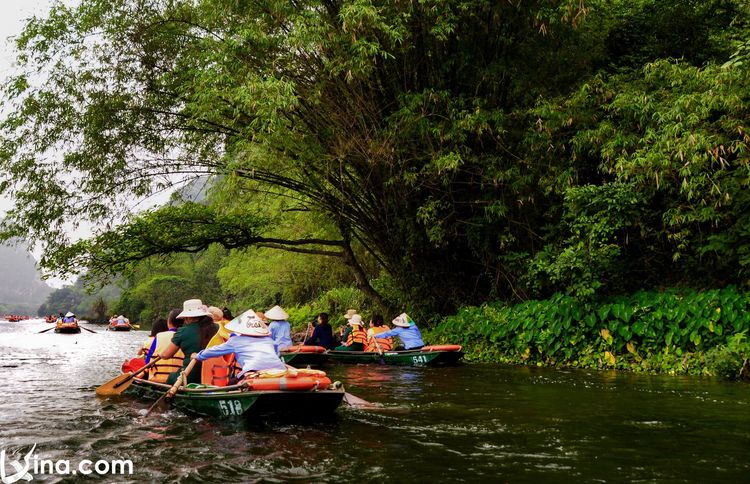 Trang An Photo By Manh To
Like other attractions in Vietnam, Trang An is crowded during vacations, holidays, and festivals. It is suggested visiting on normal weekdays, so you can enjoy the whole picturesque landscape covering the humid hill paths and Karst mountain peaks with your deep heart and comfort.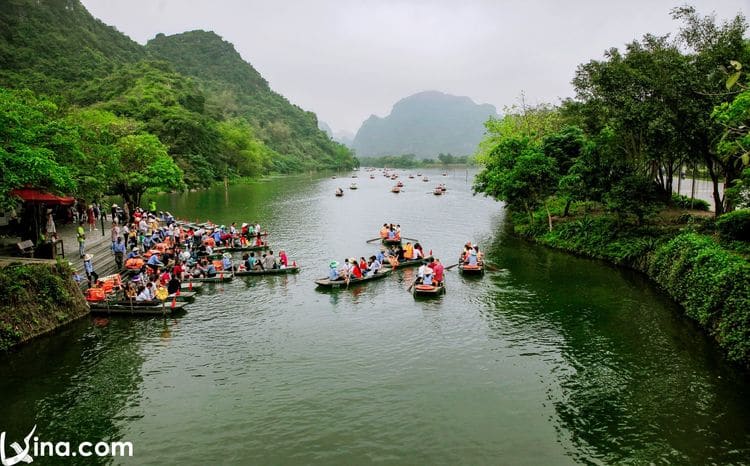 Trang An Photo By Manh To
In the dry season, many tours are operated for tourists who are obsessed with water boat and climbing activities. However, coming in the rainy season is also a great opportunity to witness the most lively and vivid beauty of Trang An landscape complex as tropical rain adds a vibrant hue to the clear water and a beautiful color to the forests. But the best time for tourist to visit Trang An is from January to March when the climate is cool, not too hot.
Trang An Photo By Manh To
Trang An Ecotourism Complex is about 96 km south of Hanoi and 7 km west of the Ninh Binh province's center; therefore, visitors can take a bus from Hanoi, in Yen Nghia or My Dinh bus station at any time within the day, from early morning to night.
II. What Are Attractions In Trang An Ecotourism Complex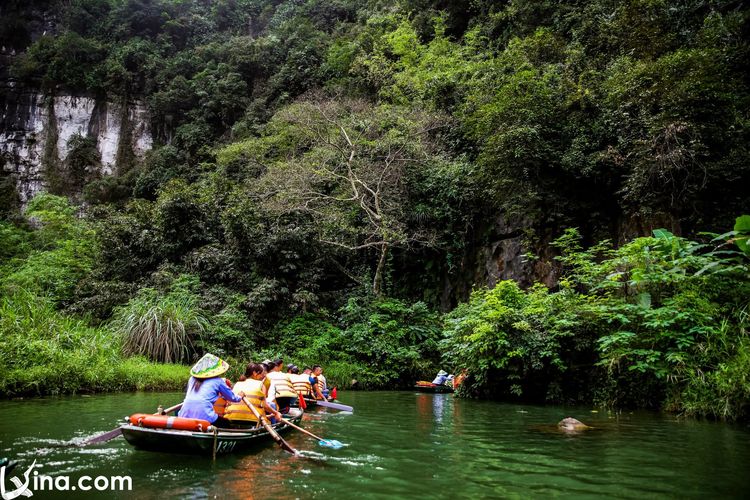 Trang An Photo By Manh To
With an area of 6,172ha, Trang An Landscape Site has four main distinct areas including the scenic area of Tam Coc – Bich Dong, the cultural and historical of Hoa Lu Ancient Citadel, the specially-used primary forest of Hoa Lu and the ecological area of Trang An.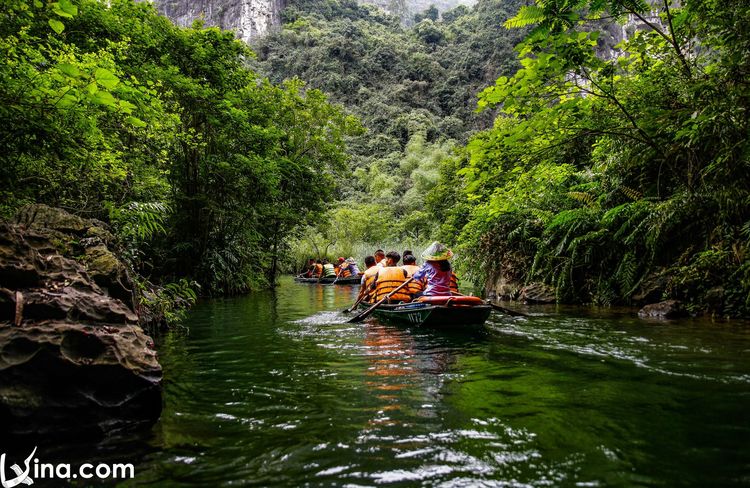 Trang An Photo By Manh To
There are many attractions in Trang An. The first one is Natural Karst Tower which offers the awesome and grandiose sight with mysterious caves and impressive limestone resembling the mythical swords.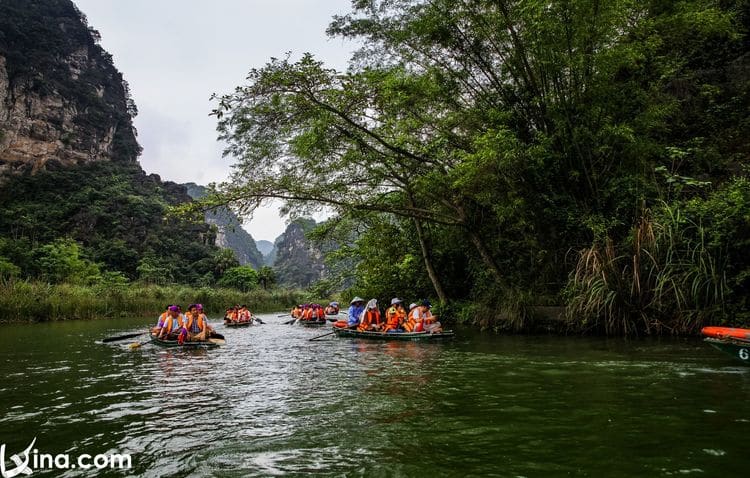 Trang An Photo By Manh To
Visiting in Trang An Ecotourism Complex destination, tourists cannot ignore 48 Trang An caves such as Dia Linh cave, May cave, Sinh Du cave, and the others. Having a boat trip through caves is an interesting, thrilling experience for you to see the strange shapes on the deep grottoes.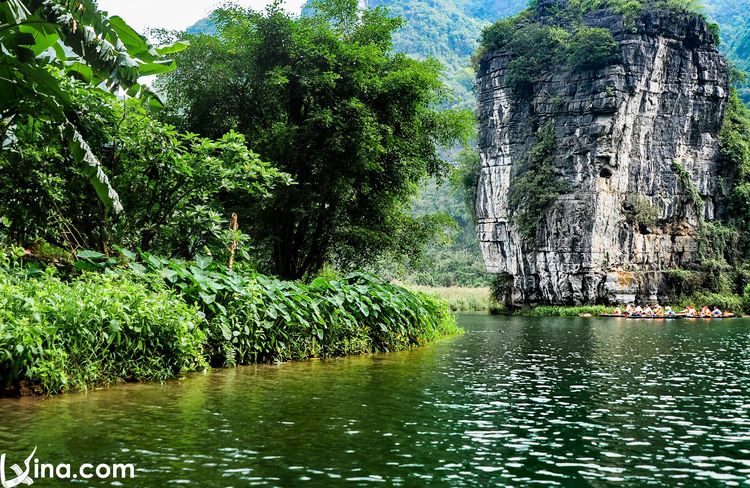 Trang An Photo By Manh To
After leaving the grottoes, tourists can visit several historic temples and pagodas located upon the Trang An karst tower's top to pray for themselves and their family members. With the unique architecture and long history, Bai Dinh pagoda received thousands of visitors in the first month of the Lunar year.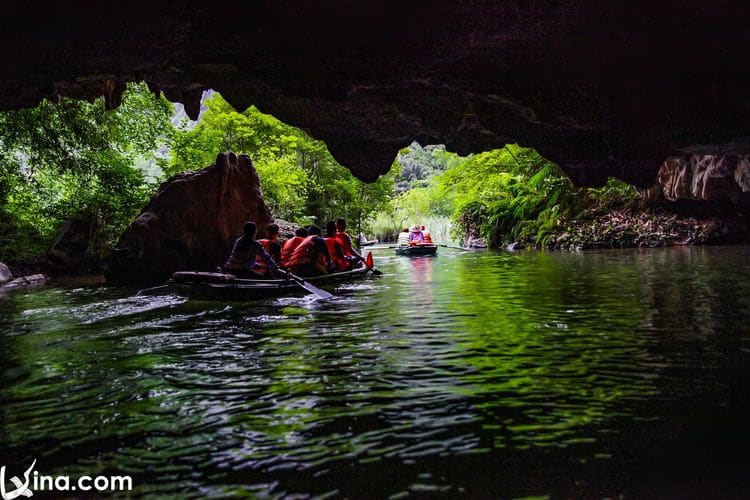 Trang An Photo By Manh To
The most interesting destination in Trang An – Ninh Binh ecological tourist complex must be Skull Island Movie, a tribal village with bamboo-made huts and locals dressing up like the aborigines. That makes tourists feel like they are in the movie.
III. Where To Stay And What To Eat In Trang An Ecotourism Complex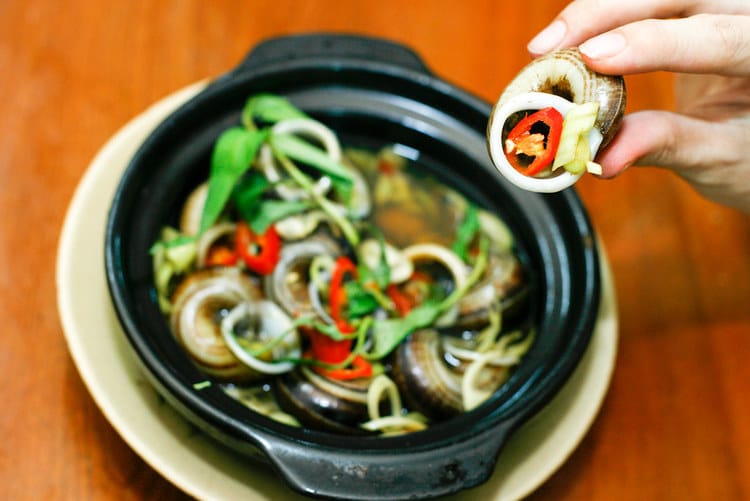 Trang An Ecotourism Complex in Ninh Binh is not far away from the city center; therefore, you can stay in Ninh Binh city which has a lot of choices for motels and hotels. It takes only about 15-20 minutes from the city center to Trang An boat station.
If you want to enjoy the natural life and interact with locals, you can choose to stay in some nearby homestays. There are many accommodation options for tourists coming to Trang An Ecotourism Complex.
Nothing is more interesting than eating local and traditional foods such as Ninh Binh burned rice (Cơm cháy Ninh Bình), Ninh Binh goat meat (Thịt dê núi Ninh Bình), Ninh Binh snail (Ốc núi Ninh Bình), and Tong Truong anabas (cá rô Tổng Trường) when you visit Trang An.
IV. Extra Tips You May Need
Ask the price before eating, buying souvenirs, or using any services in Trang An

Book your reservations in hotels or motels 2 weeks – 1 month in advance

Prepare soft-soled shoes or sport climbing shoes in your luggage

Don't wear shorts and clothes showing a lot of skin when you go to pagodas and temples
Read more:
The above is detailed information and extra tips you should know before visiting Trang An Ecotourism Complex destination in Ninh Binh. If you have any questions, feel free to leave them below. We will answer as soon as possible. To know more about attractions in Vietnam, visit our Vina site.