Photo Of Da Lat Landscapes By Vina.com
Updated: 08/24/2019
Da Lat is the south central Vietnamese town offering travelers good weather, fun shopping, great food, and a lot of things to do. In this city of thousands of flowers, you will find many interesting French colonial buildings and deeper island. In addition, in the mountains, you can find a lot of amazing waterfalls and hill-tribe villages whilst rice paddies and farms could be seen everywhere.
When it comes to Da Lat activities, there are numerous activities in Da Lat like biking, hiking, trekking, cruising, rappelling, or simply enjoying the fresh and cool air. Da Lat is never short of fun outdoor activities. Those people who visit Da Lat just for a several-day break from big hectic cities such as Ho Chi Minh (Hồ Chí Minh) City and Hanoi, will absolutely enjoy the activities here. Its pleasant and mild temperatures alone can make Da Lat worth an ideal destination for all travelers to escape from lower-lying areas.
However, that does not mean Da Lat is a quiet city. In fact, there are a lot of both outdoor and indoor Da Lat activities tourists can experience. It is a very popular holiday destination for both local and international visitors. Furthermore, the attractions are spread out over such a vast rolling green hilly areas. It means that as a traveler, you will not feel crowded out during your traveling process.
If you are looking for the most interesting Da Lat activities, then the following list will not let you down as here you will discover top 15 out of highly recommended activities for visitors to do in Dalat. Let's check out!
1. Adventure Sports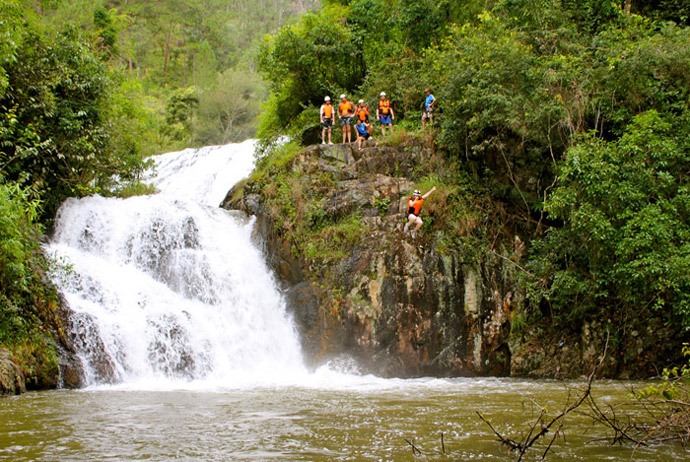 If you are a fan of adventure activities, then you will love it. Da Lat as well as the nearby region is the destination where visitors could enjoy good outdoor sports like white-water rafting, rock climbing, whitewater kayaking, paragliding, and canyoning. It is estimated that there are several enterprises in Dalat supplying good tour packages including Phat Tire Ventures. This enterprise seems to have the most professional and experienced team in terms of guiding.
Opening hours: all year round
Location: Da Lat
2. Cable Car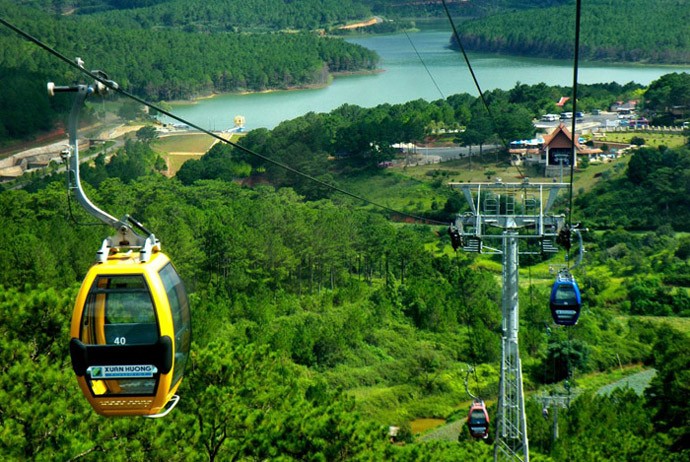 In regard to interesting Da Lat activities, the cable car is a great choice. The cable car riding from/to Truc Lam Monastery (Thiền Viện Trúc Lâm) is a common way to see the city of thousands of flowers from above. Along the 2.5 km ride, visitors could enjoy the attractive scenery like rivers, pine tree-covered hills, rice plantations, and the sea. Truc Lam Monastery is rather new and already well-known for its beautiful pagoda. You should avoid school or national holidays and weekends if you do not like the crowds. Also, it is a favorite place for picnicking.
Opening hours: 6:00 – 18:00
Location: Close to Da Lat center and above Tuyen Lam (Tuyền Lâm) Lake
3. Cooking Class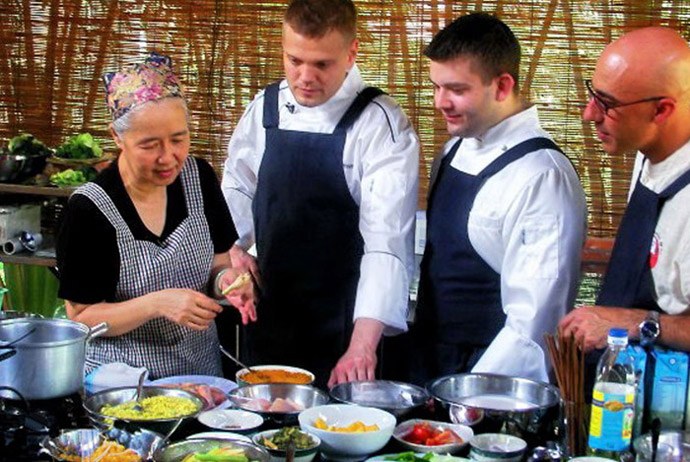 This sounds rather strange in regard to Da Lat activities, but Da Lat is the home of many talent chefs and a few of them do not mind sharing their own deep secrets with other people, including strangers.
Opening hours: all year round
Location: Cooking Class at Dalat Palace Hotel
4. Easy Riders Motorbike Tour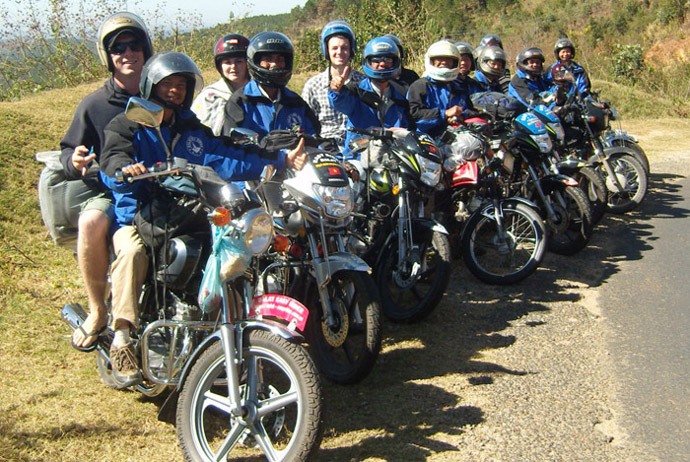 When arriving in this town, the so-called Easy Riders might find you. This group includes local men who take tourists to sightsee around the countryside of Da Lat on vintage Russian motorbikes as well as newer Hondas. Besides, the Easy Riders smartly select many remarkable spots including local farms, pine forests, silk factories, minority villages, waterfalls, and some of the main landmarks of the city like the Crazy House.
Because Easy Riders is not a formal business company, so they do not have an official office. Yet, you could easily find them along Truong Cong Dinh (Trương Công Định) Street, often in front of the Hangout Café. Though they are not such professional tour guides, with their deep knowledge and enthusiasm of the area, you can discover a lot of interesting things about the real Vietnam, in general, and Da Lat, in particular.
Opening hours: every day
Location: around Da Lat
5. Ostriches And Elephant Ride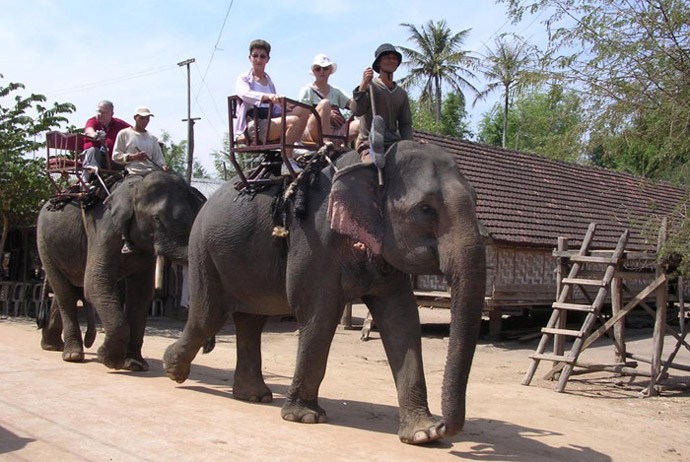 One of the most relaxing Da Lat activities you can experience is riding elephants or ostriches. To do so, you can visit Prenn Waterfall, another beautiful site to visit in Dalat. It provides visitors with a lot of Da Lat activities such as ostrich and elephant rides. If you are among those people who want to try something new and different, here is your opportunity. Ostriches may not be a popular transport option yet here in Dalat, you can ride one. Climbing up the back of an ostrich could be rather challenging but when you can do that, you will have one of the most satisfying and interesting experiences because these well-trained animals are amazingly friendly. On the other hand, elephants will take you through the beautiful, unspoiled nature areas such as green forests, small creeks, and lakes.
Location: Prenn Waterfall, Ward 3, Da Lat City
6. Hiking In Da Lat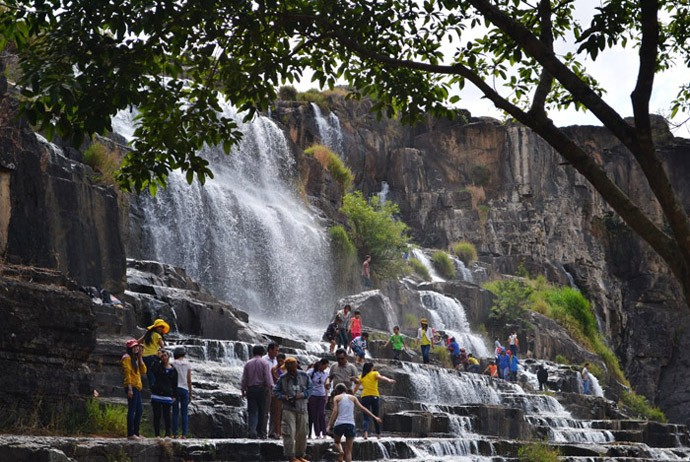 Do you want to discover a real Da Lat wildly? If yes, you should go hiking. One of Da Lat activities that many adventurers love is hiking in Da Lat. Leisurely nature walks along the forest trail will allow you to discover the beauty of this area. Da Lat, in reality, is full of great natural sights where interesting birds and animals could be found. The treks might lead you to waterfalls, caves, lakes, minority villages, volcanic peaks, farmlands, and suspension bridges.
About 12km north of the downtown of Da Lat, Langbiang Mountain is considered one of the most common destinations for a half-day or a day out hiking. Having 5 peaks ranging (from 2100-2400m in altitude), Langbiang Mountain is really worth visiting for anyone travelling to Da Lat. Other hot destinations for hiking include National Park, Ba Be (Ba Bể) Lake, the Lake of Sighs (Hồ Than Thở), and Pongour Falls.
In order to go hiking in Da Lat, it is rather simple and easy and you do not need a formal tour enterprise. Actually, many individuals rent a bike and make use of the local map to start their hiking plan. Sunscreen creams, a raincoat, warm clothing, and mosquito repellent are necessary things when hiking in Da Lat.
7. Horseback Riding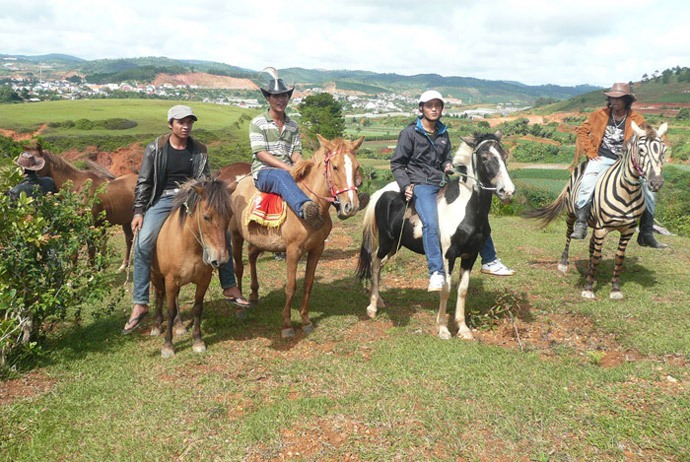 If you want to enjoy the countryside of Da Lat in such a romantic way, then you can think of horseback riding. In regard to Da Lat activities, this is a worth-trying one. Tourists could hire horses by the hour and start their pleasure ride around the Lake of Sighs and Da Lat Flower Garden too.
Opening hours: every day
Location: the Lake of Sighs, 5 km northeast of the city and Dalat Flower Garden, No.2 Phu Dong Thien Vuong (Phù Đổng Thiên Vương) Street, Da Lat.
Keep reading this list of Da Lat activities to discover more interesting options about what to do in Dalat?
8. Paddle Boats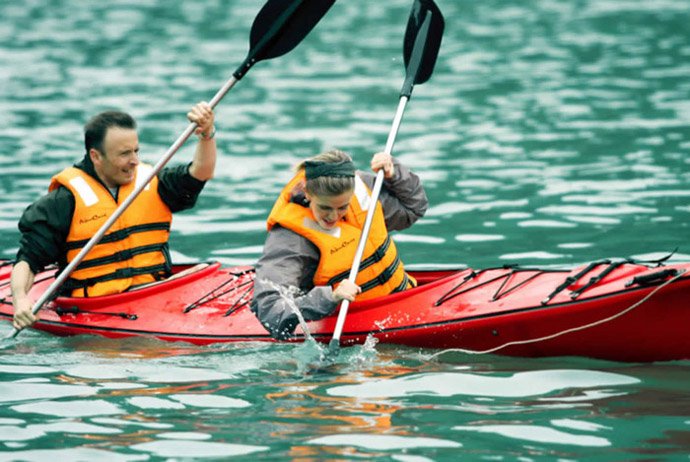 If you travel with your kids, then do not forget to rent a big swan paddle boat and start taking a spin around Da Lat lakes including the lake inside Valley of Love (Thung Lũng Tình Yêu), the Lake of Sigh, and Xuan Huong (Xuân Hương) Lake – another manmade lake. It could be very fun for several hours at least.
Opening hours: every day
Location: The Lake of Sighs, about six kilometres northeast of town; Xuan Huong Lake, in Dalat's centre; The Valley of Love, about five kilometres north of Da Lat's centre.
9. Toboggan Rides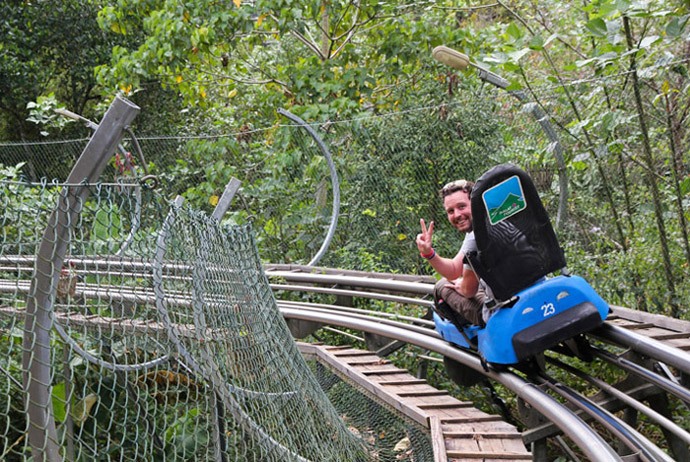 Want to try out some thrilling Da Lat activities without having to work out too much? One of the ideal options is toboggan ride at the Datanla Waterfall. There are over 40 cars with two seats or more each one, the roller coaster signatures with medium-sized rapids. Tourists could slide down the long track of 80m in length with speed of up to 40kmh. Having a friendly design, the toboggans have the safety that meets European standards.
Opening Hours: every day
Location: Datanla Waterfall, Prenn mountain pass, Ward 3, Da Lat City.
10. Playing Golf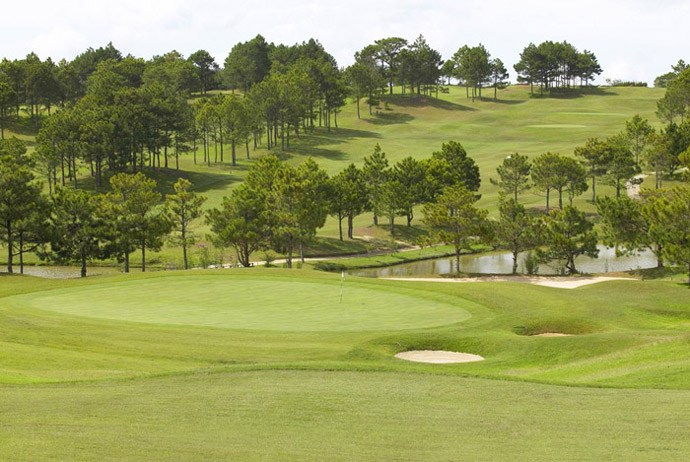 Golf course in Dalat provides people with additional facilities like restaurants, bars, and pro shops in which you can rent professional equipment. Some courses in Dalat offer other recreational options, with tennis courts, playgrounds for children and swimming pools.
Generally, it is rather cheaper to play golf here in the afternoon and weekdays tend to be cheaper and less busy than weekends.
Opening hour: all year round
Location: Dalat Palace Golf Club, the western side of Xuan Huong Lake.
11. Go To V Café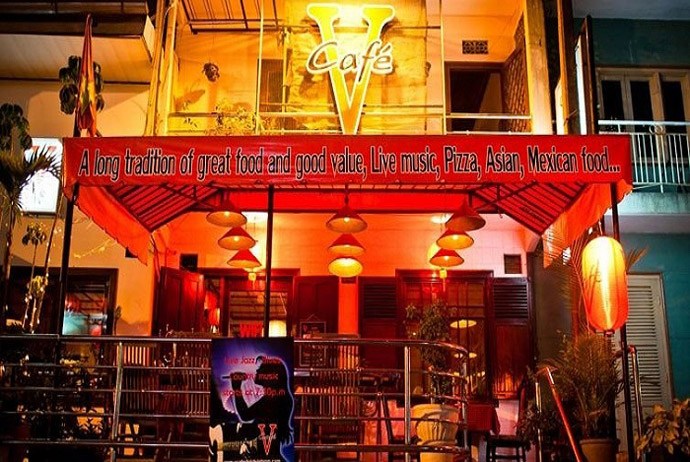 This is an atmospheric bistro-style place that serves international cuisine including Mexican and Calcutta-style quesadillas. The interior is well decorated with stunning photos and there is live music most nights.
Opening hours: 7am-10.30pm
Location: 1/1 Bui Thi Xuan (Bùi Thị Xuân) Street, Da Lat
12. Go To The Market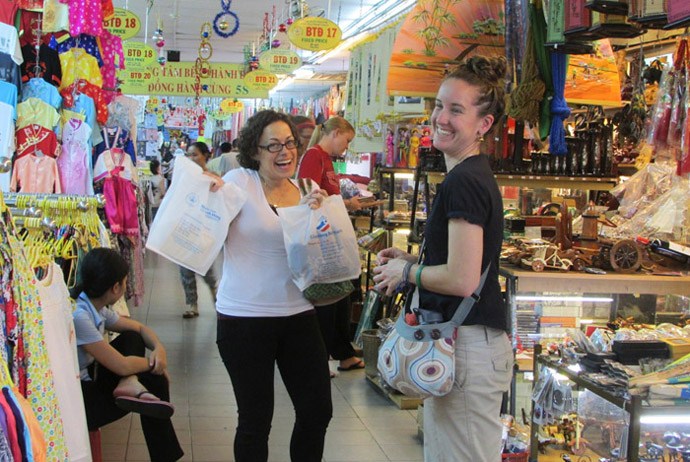 In the evening, you can go for a walk into town around the market. Da Lat has cool weather and a vibrant marketplace with several street foods that a lot of tourists have not seen before. Try a few. It is nice.
The idea of buying jackets in the bustling old market is great for those who want to enjoy a bit excitement in the city of thousands of flowers while still being able to gain something as a present after a trip. Scores of jackets are sold from 17:00-21:00 daily near Da Lat market. The announcements from sellers are resounded around the streets. There are a variety of garments sold here, from sweaters to coats, gloves, hats, accessories and scarves for winter. You might not want to purchase any winter garment, yet do not forget to wander around this place to view an interesting daily life of the locals.
Location: Nguyen Thi Minh Khai street, Da Lat
13. Staying A Nigh In An Ancient, Isolated Villa Amidst The Pine Forest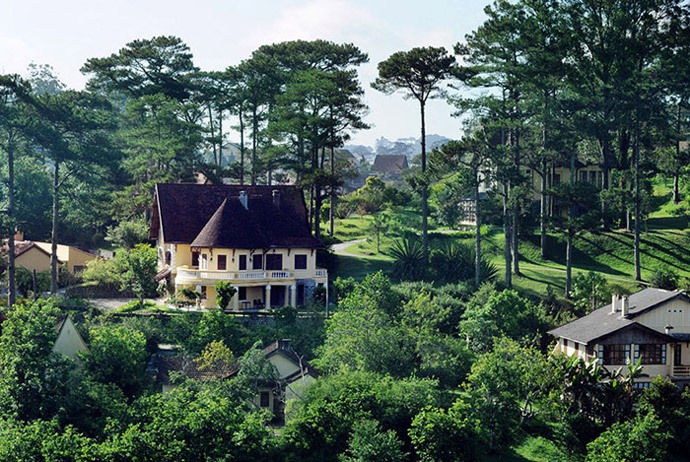 Da Lat features with a lot of ancient French villas and new beautiful ones. Some beautiful villas have been transformed into high-end guesthouses or hotels for tourists. Stay just one night in such a lovely villa with modern facilities to feel romantic and peaceful in Da Lat. The price fluctuates around 200,000VND, depending on their location and convenience. Among villas for rent, the most remarkable one is Ana Mandara Da Lat, one of the most high-ranking resorts there.
14. Riding A Bike On Flower Paths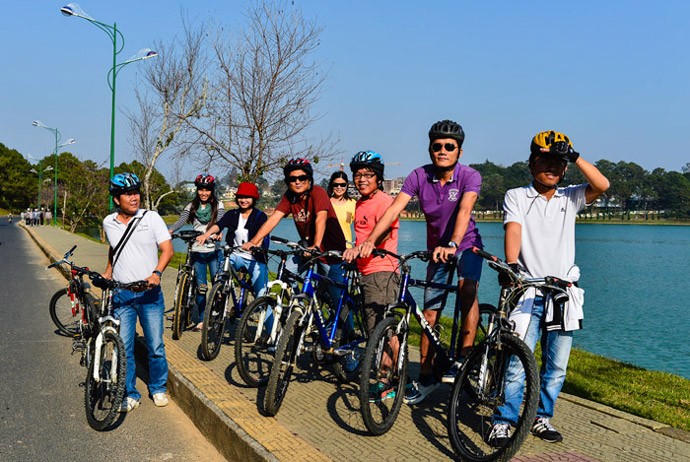 This is reckoned as one of the most romantic Da Lat activities that tourists could do. Put on warm clothes along with a scarf, rent a bike, and ride around the city. Da Lat is well-known for flowers which are grown everywhere. Fences are hung with roses while streets are impressively covered with Margarita daisy flowers, subtle mimosas, hydrangeas, pink cherry blossoms, and particularly wild sunflowers.
15. Visit Pagodas In Da Lat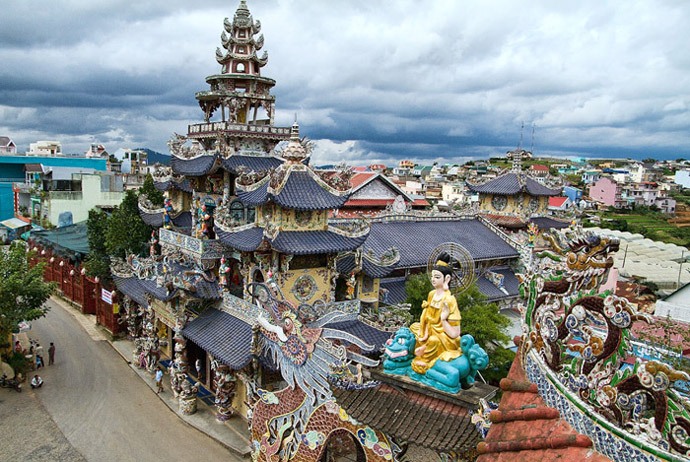 Da Lat is well-known for pagodas. So, if you want to visit certain spiritual places when visiting Da Lat, visit pagodas. This is one of the most favorite spiritual Da Lat activities. There are 3 choices for visitors when it comes to pagodas in Da Lat, which are Linh Quang (Linh Quang) pagoda, Linh Son (Linh Sơn) pagoda, and Truc Lam monastery. The first option recommended in Linh Quang pagoda, which is the first pagoda founded in 1931. It had three times for restoration in 1958, 1972, and 2000. The main temple has a statue of Thich Ca (Thích Ca) Buddhist put on the lotus tower, and a bell weighing 135kg. About Linh Son pagoda, this is large Buddhist temple situated right in the center of Da Lat. This pagoda is only 75 years old. Visitors could certainly find older ones, but this one is maybe more stunning and simultaneously beautiful and over-the-top gaudy. If you have a spare time of about 45 minutes, it is definitely worth a walk through. About Truc Lam Monastery, this is worth going to see if you get the cable car over there. Featuring with amazing views of the mountain and valleys, you may see panorama view of Da Lat city from above. After reaching the highest point of the cable car, you will realize that the view is really awesome. Visiting Truc Lam Monastery is a release from the noisy daily life, with the combination of views, flowers, trees, religion, etc. Try to visit this place in weekdays, except for 1st, 15st, and 30th in the lunar calendar because it is crowded at those days.
Location: Linh Quang pagoda, No. 133 Hai Ba Trung street. Linh Son pagoda, 120 Nguyen Van Troi (Nguyễn Văn Trỗi) Street. Truc Lam Monastery, near Tuyen Lam Lake
Da Lat, in general, is slowly but surely gaining a reputation as being outdoor activity centre of Vietnam, with a number of places running all types of trips in the surrounding Highlands. This is definitely a perfect destination for hill-trekking, canoeing, mountain climbing, rock climbing, kayaking, and canyoning.
If you are planning to visit Da Lat in the near future, do not skip any point of these 15 most interesting Da Lat activities introduced in this list. That way, you can create an impressive memory for your own life.
Related Articles:
Top 20 must-see Da Lat attractions in Vietnam
Da Lat nightlife – what to do at night in Da Lat?
Shopping in Da Lat – tips on what & where to buy for tourists
17 best Da Lat restaurants – where to eat and drink in Da Lat