Updated: 11/09/2019
Hai Phong (Hải Phòng) is Vietnam's third largest city and was one of the principal Ports and Trade Centers of Vietnam. Approximately 102km away from Hanoi to the East, this city borders with Quang Ninh (Quảng Ninh) province to the north, Hai Duong province to the West, and Thai Binh Province to the South. This city is a coastal city and has a lot of pagodas, temples, mausoleums, and shrines like ancient Du Hang (Dư Hàng) Pagoda, Hang Kenh (Hàng Kênh) Communal House, or Nghe (Nghè) Temple…
Hai Phong is a tourist hub and characterizes with good hydrofoil and ferry links to Cat Ba (Cát Bà) Island, Halong Bay (Vịnh Hạ Long), and other popular islets nearby. If you are planning to visit Hai Phong in the upcoming vacation, then consider this checklist of best Hai Phong attractions to see where to visit in this city.
18 Worth-Visiting Hai Phong Attractions – Where To See And Visit In Hai Phong?
1. Bao Dai Villa (Dinh Bảo Đại)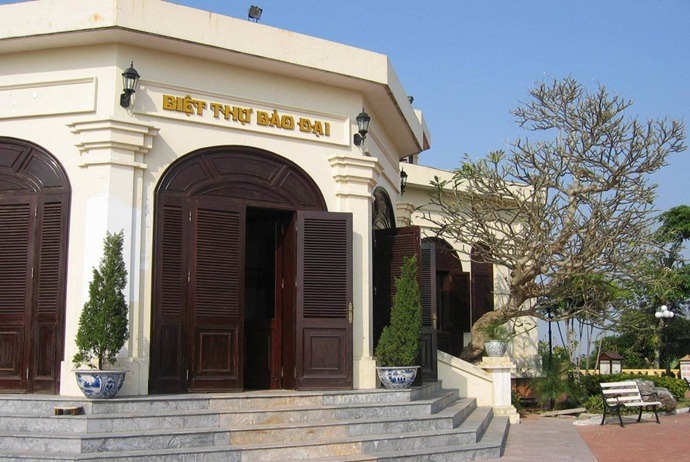 In regard to Hai Phong attractions, this historical attraction might be among be the most well-known. It was the summer palace of Bao Dai, the last emperor of Vietnam. Situated on top of Vung Hill, this villa was built in 1928 by the French Governor-General of Indochina who later offered it to Bao Dai later in 1949. Nowadays, this villa is a destination for tourists to visit and also a hotel. Guests could enjoy not only the beautiful views of Do Son Peninsula, but also be able to admire the vintage photos of the royal family and their living quarters. The main attraction in Bao Dai Villa is the throne. You should not miss the opportunity of trying on the costumes which is royal-like and suitable for the aim of taking photos.
Opening hours: daily
Location: on Vung Hill (Đồi Vung), Do Son zone II (khu 2 Đồ Sơn)
2. Cat Ba Island (Đảo Cát Bà)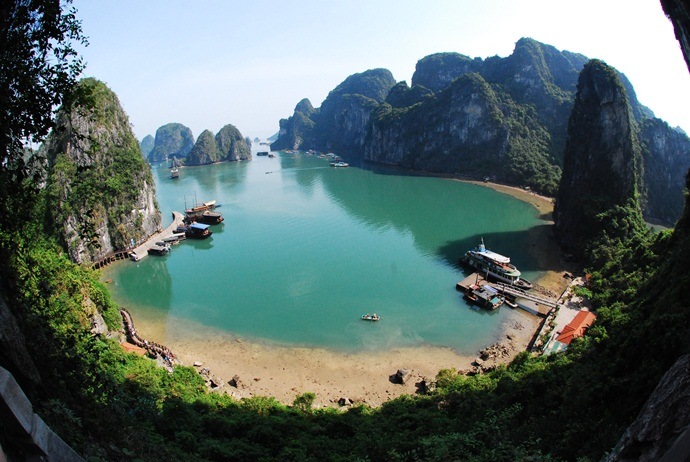 Situated about 50 km to the east of Hai Phong, Cat Ba is the most well-known and also the largest of total 336 islands in Lan Ha(Lan Hạ) and Halong Bays. Tropical green forests and beaches are some key Hai Phong attractions, in general, and Cat Ba Island, in particular, which draw a large number of people, both international and domestic, to Cat Ba. It has also been named by UNESCO as the "World biosphere reserve". Half of Cat Ba Island's area is covered by a National Park. Kinds of natural habitats found the Cat Ba Archipelago contain limestone forests, limestone karsts, mangrove, coral reefs, beaches, lagoons, caves as well as willow swamp forests. The large number of the population found in Cat Ba Town is located at the southern tip of the Island. This is also the commercial center of this island.
This island, among some of island Hai Phong attractions, is mysterious and charming with fresh air, clear water, friendly residents, and lots of fresh, tasty seafood along with fun outdoor activities. The majority of islanders still maintain a simple way of life that harmonizes with Nature. They were farmers and fishermen long before newer industries like tourism, shrimp farming arrived.
From April to August, this island gets a large number of domestic travelers. From December to March, the number of tourists coming here is fewer because the weather is rather cool, making swimming not an ideal activity. However, for those who love Nature as well as peace, Cat Ba is really a perfect place for them to relax, regardless of the time and weather.
It is said that right from the moment when tourists set foot on the Cat Ba gangway, witness the enchanting scenery of immense sky as well as magnificent mountains while breathing fresh air from the sea, they will quickly get rid of their fatigue or tiredness after a long trip day. When arriving there, you should rent a room in a certain hotel, as the hotels on Cat Ba Island are usually crowded because of the increasing number of travelers to this island, despite more hostels and hotels are being established. One interesting suggestion is to choose the hotel of which back leans against the mountains and face looks toward the sea. Then, schedule to visit some large beaches here, including Cat Co (Cát Cò) and Cat Dua (Cát Dứa), which are just separated by a range of mountain. You could swim in the warm, blue and clear water. The sea water here is very clear so you could see the golden sand beneath. In case you do not want to swim at these crowded beaches, then you could hire a motor boat and sail to the smaller islets to enjoy the clean and calm beaches there, namely at Trai Gai (Trai Gái), Hien Hao (Hiền Hào), Duong Danh (Đường Danh).
Adjacent to Cat Co Beach, there is a mountain which has fascinating caves as well as grottoes and a tunnel, including Khe Sau (Khe Sâu), Hang Luon (Hang Luồn), Trung Trang (Trung Trang), Kim Cuong (Kim Cương), Gia Luan (Gia Luận). If you visit these grottoes and caves, you will experience the great feelings of those explorers; discover the mysteries and wonders of the nature. After coming out these grottoes and caves, you should spend time on contemplating the spectacular sunset view over Lan Ha Bay that absolutely will enchant any visitors.
Cat Ba Island, now, is one of the most attractive Hai Phong attractions for people who like the natural beauty.
Opening Hours: daily
Location: Approximately 50km to the east of Hai Phong
3. Cat Ba National Park (Công Viên Quốc Gia Cát Bà)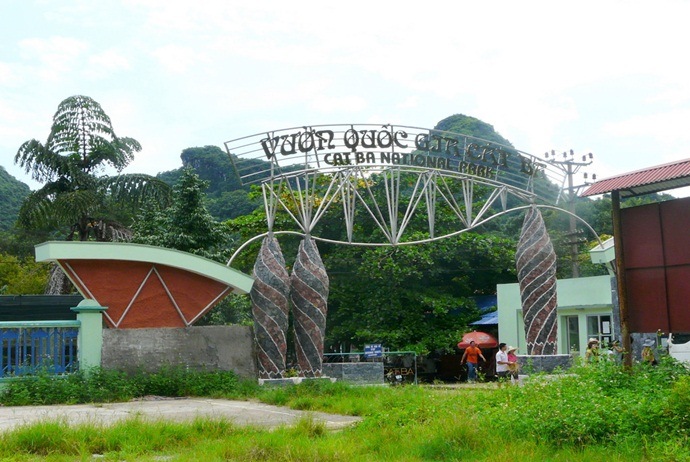 What are the next well-worth Hai Phong attractions? Go for Cat Ba National Park, then. This is an important national park of Vietnam, in general, and northern Vietnam, in particular. Located in Halong Bay, the park is administered by Hai Phong city, and belongs to Cat Hai district.
This park covers about 263 km2, including 173 km2 land and 90 km2 of the inshore water. It is a special-use forest, one of the world's biosphere reserves, and also one of the most popular Hai Phong attractions tourists should not skip.
4. Ben Ngu (Bến Ngự)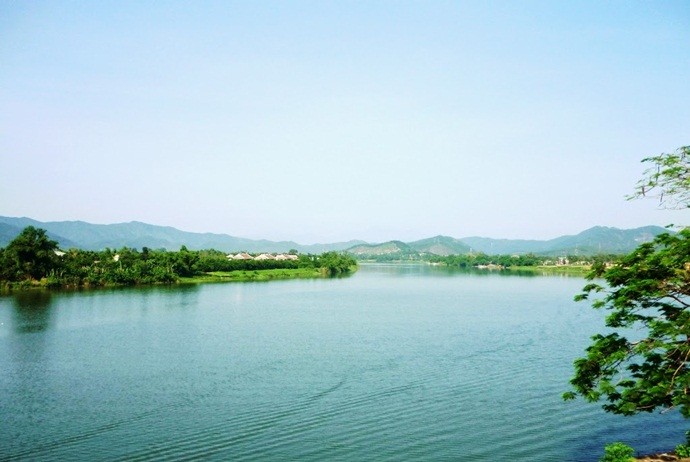 Also called as "Royal Berth", Ben Ngu is a crucial end of Hoang Van Thu street at Hai Phon g post office. This place is where the exquisite talented musician of Vietnam – Van Cao (Văn Cao) – was born and grown up.
This place is where Khai Dinh King stopped over on his way of inspection tour to the North.
During French resistance war time, this special street witnessed a lot of fierce fights.
Looking for something relaxing and cool? Check the next Hai Phong attractions below!
5. Do Son Beach (Bãi Tắm Đồ Sơn)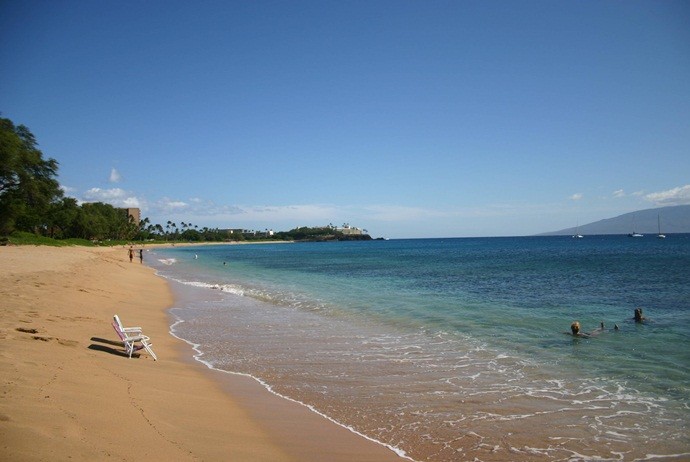 Among many Hai Phong attractions, Do Son Beach might be the most famous. Everyone who loves to play with water will find Do Son Beach an ideal destination. Located between the Lach Tray (Lạch Tray) and Van Uc (Văn Úc) rivers and about 22 km away from the southwest of the city, Do Son Beach was well-known resort town for influential Vietnamese and French during those colonial days. There are 3 main beaches which are popular for swimming, sunbathing, kite flying, among many other fun beach activities. As it just takes a two-and-a-half hour drive from the capital Hanoi, in summer, Do Son receives a large number of Hanoians during the weekends.
Also known as the single place in Vietnam having a casino, Do Son is famous for the traditional Buffalo Festival each year. There could be up to 25000 Vietnamese spectators seeing and cheering on the competitors and millions of TV views in the whole nation who tune into watch this old event. Nowadays, Do Son is strongly alive with travelers worldwide. They majorly visit here to spend time on relaxing on the beach and hiking.
Location: In Do Son District, about 22km from the City of Hai Phong
6. Du Hang Pagoda (Chùa Dư Hàng)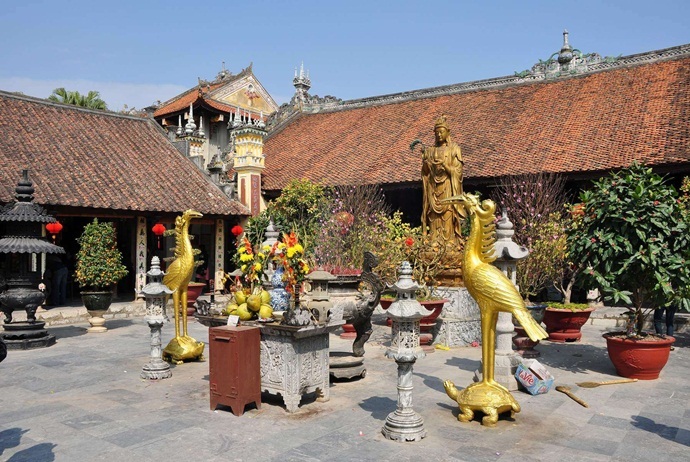 Built in the 17 century, under the Ly Dynasty (Triều đại nhà Lý), Du Hang Buddhist temple went through a few reconstructions over many years. It has a pagoda, and a bell tower along with sophisticated carvings of the guardians, lovely gardens with beautiful bonsai collection and some crucial vintage objects. When visiting here, you could feed the fishes and turtles in the pond, so if possible, being along some bread. As recommendations, the saying of "dress with respect" is always applied when going to any religious sites of Vietnam.
Location: No. 121 Du Hang (Dư Hàng) Street, Du Hang Kenh (Dư Hàng Kênh) Ward, Le Chan (Lê Chân) District, Hai Phong
7. Hang Kenh Communal House (Đình Hàng Kênh)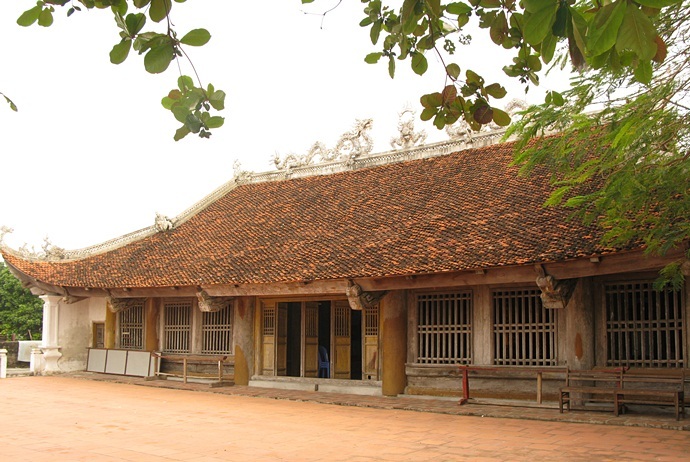 Also known as Nhan Tho Communual House, Hang Kenh Communal house is not far from Du Hang pagoda. The major front hall connects to the back section through a tiled roof bridge. This site is famous for its noticeable woodwork, including the huge ironwood pillars which support the roof. Here, the pavilion also houses a lot of interesting items like fantastic dragon statues and images (with about 308 dragons of various sizes and shapes). Each year, from 16th – 18th of the second lunar month, festivals, ritual ceremonies, traditional performances and games like "Tuồng", "Chèo" along with other folk songs are celebrated at this communal house, helping attract a large number of people.
 Opening Hours: All year round
Location: In Du Hang Kenh (Dư Hàng Kênh) Ward, Le Chan (Lê Chân) District, Hai Phong
8. Elephant Mountain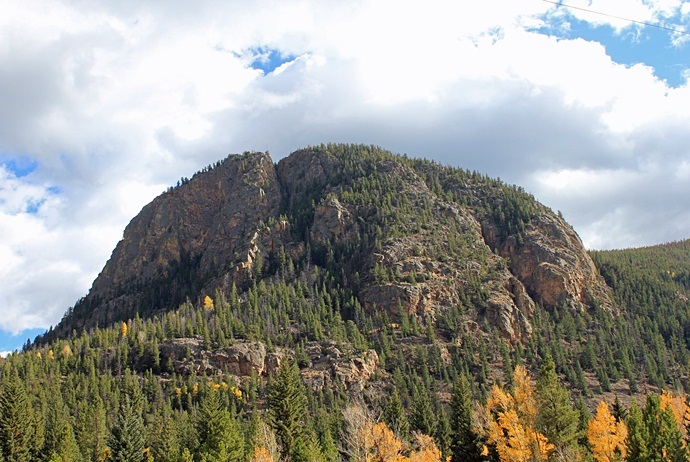 Another interesting site when it comes to Hai Phong attractions is Elephant Mountain, located in An Lao district, Hai Phong city, about 20 km southwest of Hai Phong's centre. This mountain, as its name, looks like a big elephant lying between blue sky and paddy field. It is the highest peak to the north of Kien An (Kiến An). Right at the mountain's foot, there is Long Tien (Long Tiên), aka Water Fairy Cave, where locals worship Le Chan, a female in the army of Hai Ba Trung.
In the Elephant Mountain, there are a number of fairy caves, including Chieng (Chiêng), Ca Chep (Cá Chép), Be (Bể) and Hong Voi (Họng Voi).
Within the cave, you will find a lot of stalactites of different shapes, looking like kneeling tigers, dragons, and the head of the elephant. On the mountain, there are ruins of pagodas as well as citadels from Mac Dynasty at the16th century.
9. Hai Phong Museum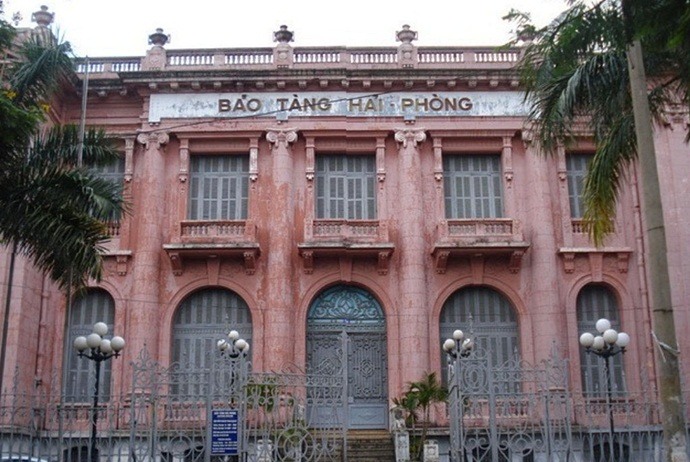 If you want to visit a historical site, then Hai Phong Museum is your choice. Here, you will find items displayed which are not huge in regard to variety, yet they offer the adequate inside knowledge about Hai Phong's role in ancient times and recent wars, why it is a crucial seaport. The museum has Gothic-styled architecture and was found in 1900. Because of its irregular opening hours, it seems to attract few travelers than most.
Opening hours: Tue and Thu (8 am – 10:30am) and Wed an Sun (7:30 pm – 9:30 pm)
Location: Hai Phong city centre
10. Nghe Temple (Đền Nghè)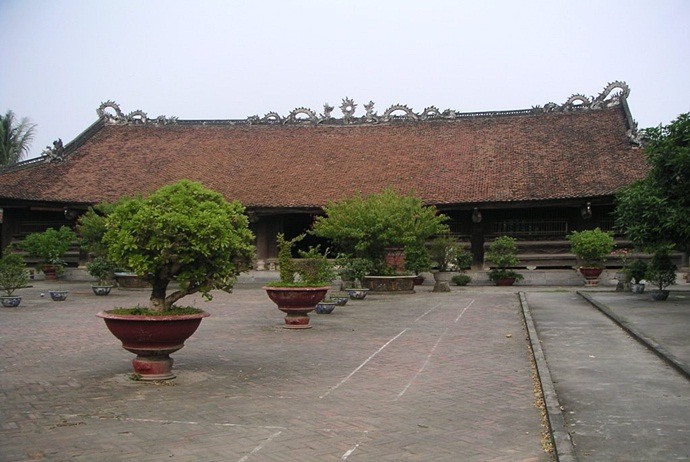 Situated in Me Linh (Mê Linh) Ward, Le Chan (Lê Chân), Hai Phong, about over 500m from the Municipal Theatre toward southwest, Nghe Temple is devoted to the Le Chan cult, a woman who was in the insurrection of Hai Ba Trung.
This temple was just a small shrine in the past, yet in 1919, a sanctuary of this temple was established. This site has long been a crucial religious spot for local worships. The most remarkable facets of this site, to me, are stone works, which are very outstanding. In general, the temple is a historical vestige monument which comprises stone elephants, stone ornate bed as well as buildings and stone horses.
Opening Hours: daily
Location: In Me Linh (Mê Linh) Ward, Le Chan (Lê Chân), District, Hai Phong
11. Municipal Theatre Square And Municipal Theatre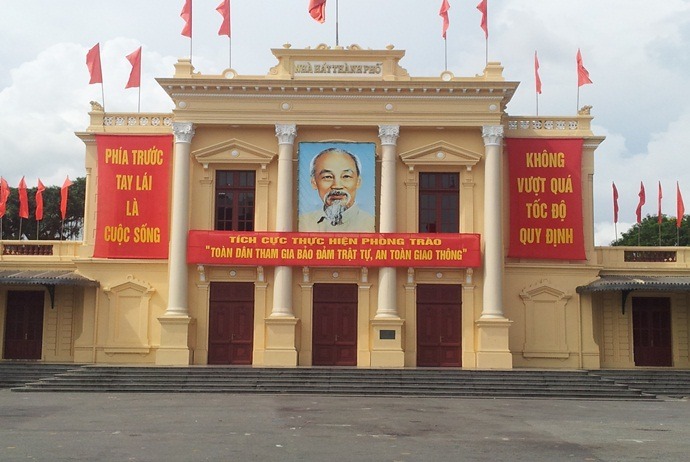 Also called as the Great Theatre, the Municipal Theatre is conveniently situated in the centre of Hai Phong city. This is a two-storey building which was constructed in 1904 followed French architecture. Inside the theatre, you will find splendid interiors which can hold up to 400 people. The outside of this building is more modern with a lovely flower garden, big square, and water fountains as well as twinkling lights. A lot of important events are celebrated here annually.
Location: In Hai Phong city centre
12. Trang Kenh (Tràng Kênh)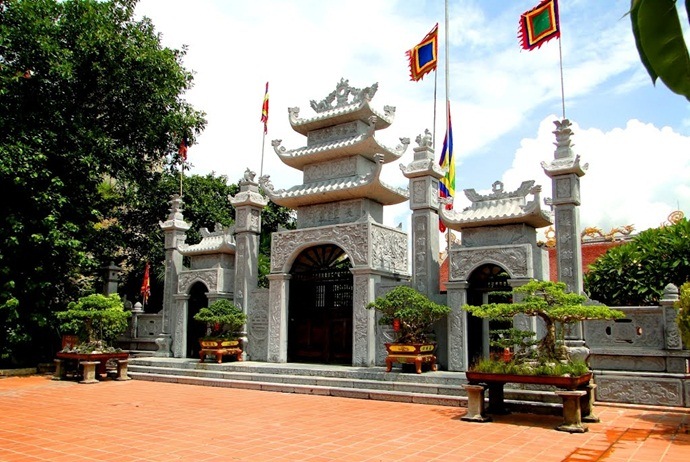 This is a beautiful mountain landscape, which has historical as well as archeological importance. This attraction is situated in Thuy Nguyen (Thủy Nguyên) district, about 20 km away from Hai Phong city centre, and easily accessible by a taxi ride or rented motorbike. There are many well-known mountain peaks in Trang Kenh, and the most famous is U Bo (U Bò). From this peak, you could capture the whole panorama of Bach Dang (Bạch Đằng) River. The silence of this river plus with the immensity of the blue sea as well as some resonating mythical stories makes this a truly fascinating place for tourists to visit.
13. Museum Of Military Region III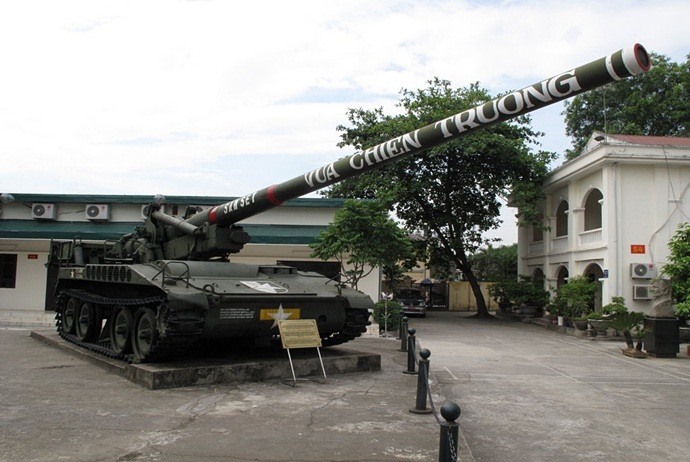 In this museum, tourists will find a lot of interesting war exhibitions, including the collections of weapons and bombs) that show how Vietnamese people struggled to defend themselves against various strong intruders throughout the history – for instance, their resistance against French colonialism from 1945 to 1954 and American imperialism from 1954 to 1975.
Opening Hours: from 07:30 to 11:00, and from 13:00 to 16:00, closed on Saturday and Sunday
Location: No. 254 Le Duan (Lê Duẩn) Street, Kien An (Kiến An) District, Hai Phong
14. Navy Museum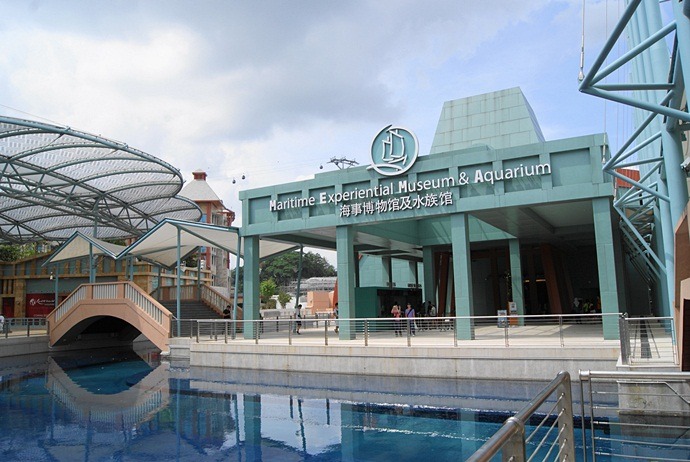 The Navy Museum of Hai Phong city features with a large ship adjacent to Rao Bridge on a road linking downtown Hai Phong with Do Son Resort. This Navy museum was founded in 1975 and displays a lot of interesting articles from war years.
Opening hours:  8 am – 11 am on Tue, Thu and Sat
Location: No. 353 Street, Kien Thuy (Kiến Thụy), Hai Phong
Keep reading this list of Hai Phong attractions to visit more must-see places in this coastal city!
15. Flower Market And Tam Bac Lake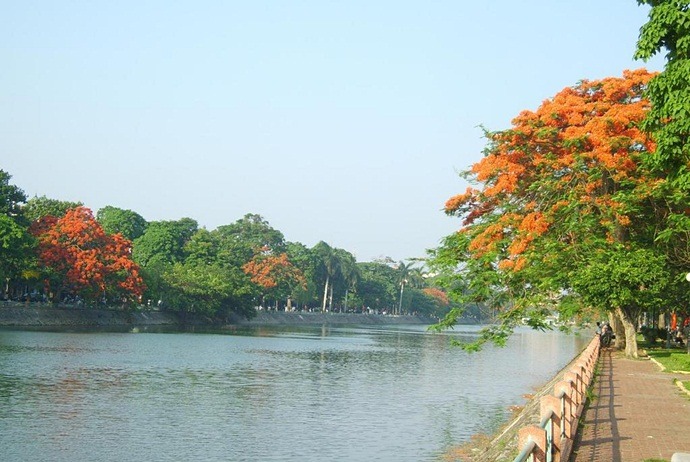 Located close to the old colonial quarter, Tam Bac (Tam Bạc) Lake is a nice place for tourists and locals to relax and go fishing. Along the lake banks, there are trees that make your visit a comfortable, romantic and pleasant walk.
At the eastern side of this lake, you will see a beautiful flower market, also known in Vietnamese as Quan hoa, which was built around 1941 by the French. This is a small area selling fresh flowers and is made up of five beautiful arched-roof kiosks. Within the walking distance, not far from the area of lake, you will find the Le Chan Women General State, who is the founder of Hai Phong city. This statue is brass-cast and weighs about 19 tons – which is considered as one of the heaviest statues countrywide.
16. The Colonial Quarter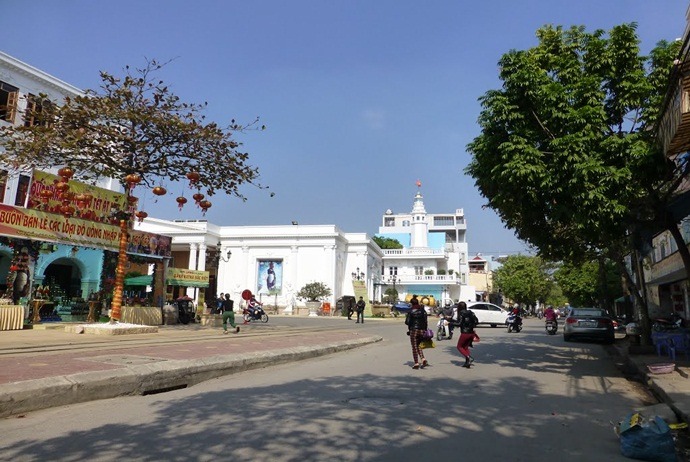 During the Vietnam War, Hai Phong is one of the cities which suffered rather strongly, but it has still well managed to keep the colonial charms as seen along Tran Hung Dao and Dien Bien Phu Streets. The area is known as the Colonial Quarter and features with interesting French-styled architecture and broad avenues.
Opening Hours: daily
Location: Close to Tran Hung Dao (Trần Hưng Đạo) Street and Dien Bien Phu (Điện Biên Phủ) Street
17. Hai Phong Post Office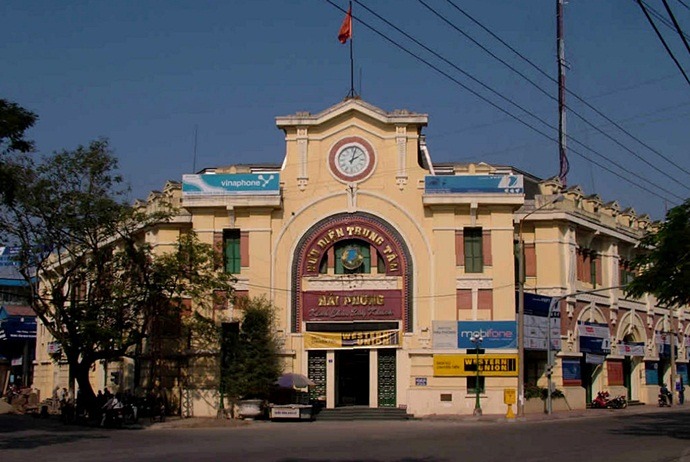 Despite this is not a well-known place regarding to Hai Phong attractions, it still plays a big part in the history of Hai Phon City. In 1875, the French had founded Quy Nhon (Quy Nhơn) and Hai Phong Post-office bureau, after the foundation of the similar ones in Hanoi, and Sai Gon. It is said that the first telephone line Haiphong city settled in this Office.
18. Monkey Island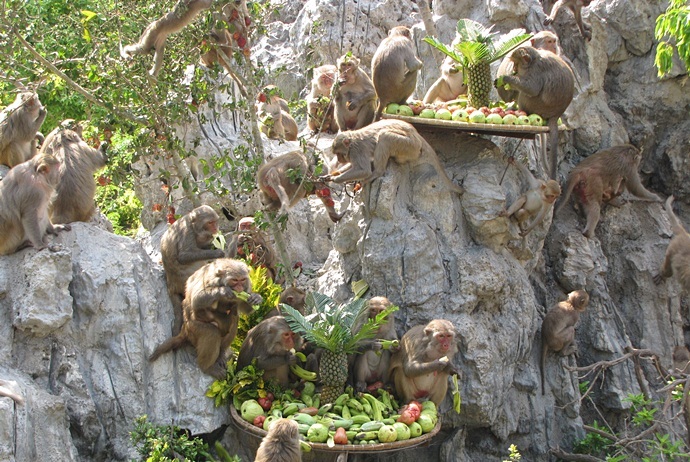 The last but not least worth-visiting in this list of Hai Phong attractions is Monkey Island. Also called as Cat Dua (Cát Dứa) Island, Monkey Island is located in the area of Cat Ba Island. This name of this island originated from the variety of monkey types on the island, which have been taken to this island from other places. Monkey Island is considered as an untouched wonderful landscape for monkeys and one of the most attractive Hai Phong attractions nowadays.
With great location and untouched beauty, Monkey Island becomes a popular destination for travelers. Despite the tourist services here are not developed greatly in order to meet the needs of travelers, this island still remains to be a wonderful place on the trip to Cat Ba Island. A large number of foreign tourists admit that this island has a strong potential to develop eco-tourism.
The monkeys living on this island play an important part in the success of this destination in attracting tourists. Visitors can easily take photographs of monkeys and play with naughty, cute monkeys.
Nowadays, local authority is continually trying to protect and develop the eco-environment of this island so that the monkeys here will have a safe environment to live. The tourist development here must be associated with protecting the natural environment. That is what makes this Cat Dua Island (Monkey Island) different from other places.
In conclusion, with an impressive range of colonial-era buildings, beautiful tree-lined boulevards, and an unhurried air, the city of Hai Phong is very approachable for tourists, both domestic and international. It is a crucial seaport and industrial centre of Vietnam, but a source of a series of interesting Hai Phong attractions.
These 18 must-see Hai Phong attractions are the most recommended by experienced tourists. Due to the limited frame of this article, we just can list down some of the best. If you would like to contribute some other Hai Phong attractions, please feel free to leave your words below this article of Hai Phong attractions. We appreciate and will reply soon!
Related Articles:
Hai Phong nightlife – what to do at night in Hai Phong
9 best Hai Phong restaurants – where to eat in Hai Phong, Vietnam
6 things to do in hai phong – what to do in Hai Phong, Vietnam