Updated: 08/24/2019
Have you ever heard about Mui Ne (Mũi Né), Phan Thiet (Phan Thiết)? These small fishing villages are located between turquoise beaches lining Vietnam's eastern coast. Phan Thiet is the capital of Binh Thuan (Bình Thuận) and a decent destination for travelers worldwide. And, Mui Ne is a small ward in Phan Thiet city, Binh Thuan province.
It just takes about 4 hours by train from the chaos of Saigon to Phan Thiet, but it seems like a totally different world. Basically, fishing and fish sauce producing have been the major income sources of Phan Thiet so far. In fact, there are tons of reasons to visit Mui Ne and Phan Thiet. From gorgeous sunsets, surreal scenery, to glistening beaches, and picture-perfect villages, you can enjoy many breath-taking landscapes in Phan Thiet – Mui Ne. Thus, when it comes to things to do in Mui Ne – Phan Thiet, not only will you see great nature scenes, but also witness the daily life of local people here. Due to the increasing number of tourists coming here, a new road was established, making it more convenient for people to visit Mui Ne. According to locals, Mui Ne is a shelter for fishing boats to come to hide from storms during the stormy season. There are hundreds of guesthouses as well as hotels with different levels in Mui Ne. Along with the development of tourism, many restaurants and bars were built up and new interesting activities like kite surfing, windsurfing and golf were introduced.
If you decide to visit Phan Thiet – Mui Ne in your upcoming vacation, then projecting things to do in Phan Thiet – Mui Ne in advance will be a great idea helping you prepare your best for the trip. This list of things to do in Phan Thiet – Mui Ne will give you some suggestions about fun and interesting activities in Mui Ne.
Things To Do In Phan Thiet – Mui Ne – 16 Best Activities For Tourists
1. Go Quad Biking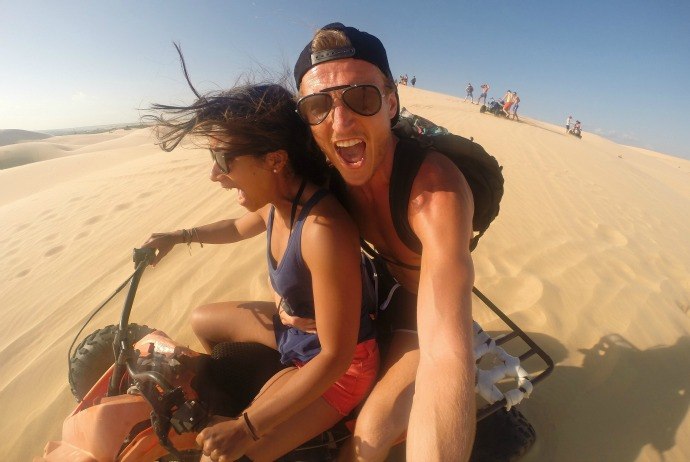 Quad biking at white sand dunes is a new activity in Mui Ne recent years. If you rent a bike, then get to the white sand dunes to enjoy a joy ride there. It will take you through unpaved roads along with gorgeous stretches of Vietnamese suburb.
When you get there, enjoy white dunes of about 25 km on the rented quad bike. The white sand dunes are away from Mui Ne's center area. After having fun there, you can walk over the lotus pond and spend your afternoon to watch the romantic, peaceful view of sunset.
2. Riding A Bike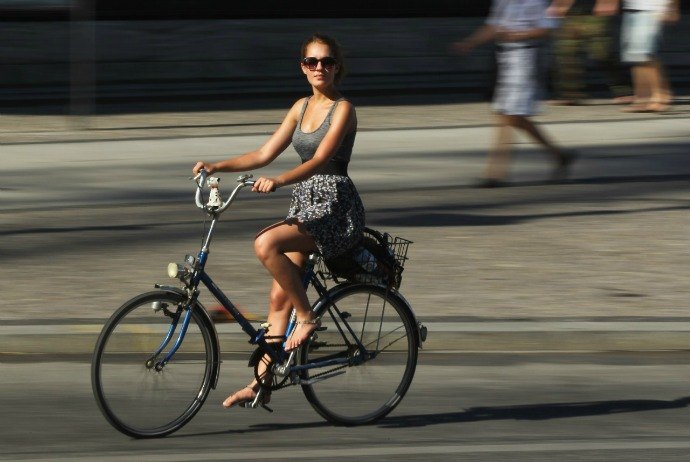 This sounds a too simple and familiar activity which could do in any place, yet trust me, riding a bike on roads in Phan Thiet – Mui Ne will bring to you a truly different experience. You are in Asia, sure. If you want to discover and enjoy the landscapes here, there is n better way to do in than renting a bicycle. Bike rentals in Mui Ne do not cost much, just around $10 per day. Traffic could get a little bit crazy, so be careful. Another advice is to have a helmet on or you will be stopped by a police, which will cause a lot of discussion and finally, bribery.
Renting a bicycle will give a flexible chance to discover offbeat places in Mui Ne, exploring the hidden beaches as well as local markets.
The area is rather flat, so it is not too tiring. Bikes here are widely available for rent, in different sizes.
3. Visit Fish Market Of Mui Ne In The Early Morning
In early morning, the chaotic market of Mui Ne provides an attracting peek into the daily life of local fishermen. Each morning, they get fresh caught seafood to the shore. Their family members sort out all the catch and sell it to local traders, street food vendors and restaurant owners. This picture is somehow like a trading floor out of a Wall Street institution. This is one of the most interesting things to do in Phan Thiet – Mui Ne tourists can consider.
4. Watch Sunrise And Sunset At Mui Ne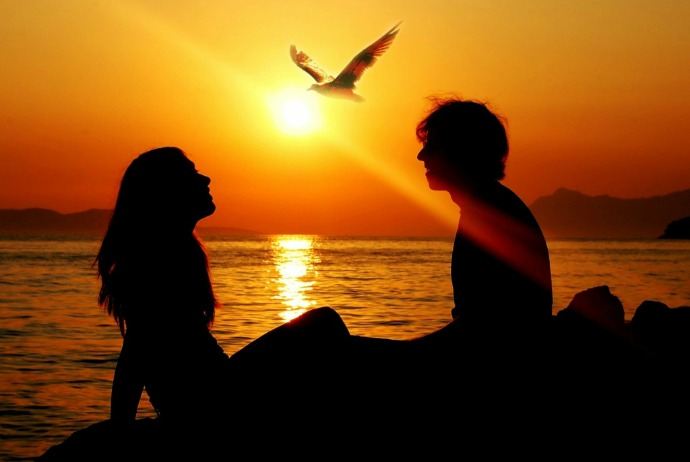 The little village of Mui Ne is definitely magical at two moments of the day: in the early morning (sunrise) and at the late afternoon (sunset). Dozens of brightly colored boats adorn turquoise waters. Things seem to be sunk in a luminescent light, which is highly recommended to enjoy. In fact, this maybe one of the most favorite things to do in Phan Thiet – Mui Ne experienced tourists reported.
5. Visit Red Sand Dunes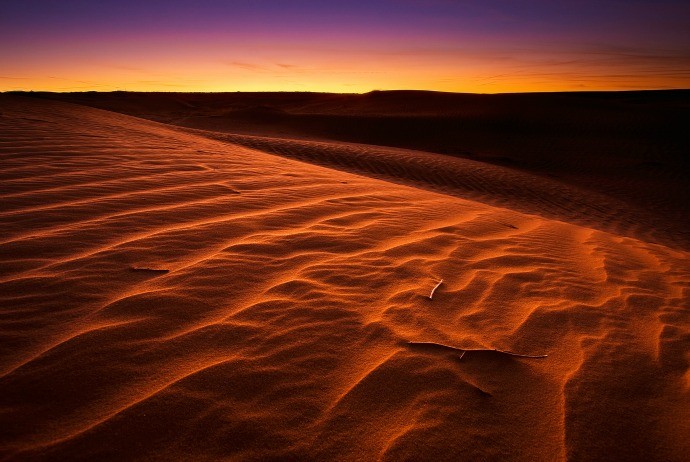 Another great idea about things to do in Phan Thiet – Mui Ne is visiting Red Sand Dunes in Mui Ne. In case you do not have enough time to explore the White Sand Dunes, then think of Red ones. The Red Sand Dunes just stretch a few kilometers from the centre and could be reached by foot. This will give you an experience like being in a desert, but right next to the beach.
The Red Sand Dunes are next to a strip of ocean-opposite resorts and hotels. So, you can enjoy venturing out the dunes and then have relaxing time in one of these resorts.
And, one more thing, do not miss the stunning moments of sunset when there is a blaze of colors – ochre, crimson, orange, blue and purple at once. Such a wonderful scene created by the Mother Nature.
6. Enjoy The Fairy Stream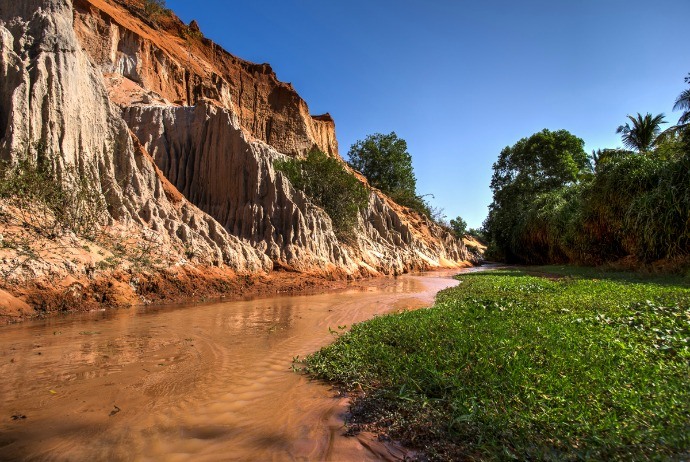 Maybe, when firstly hearing about it, you might be apprehensive about this as a tourist trap. However, you are wrong. This stream is another wonderful place in Mui Ne to discover. Tucked between fishing villages and beaches, the gurgling stream is naturally surrounded by lime stones. Deposit your shoes at the entrance (if you don't mind) or carry your shoes along with you, then explore this muddy stream. Enjoy the warm water; make your way through green trees and colorful limestone formations and you will reach the waterfall.
7. Have Fun At Beaches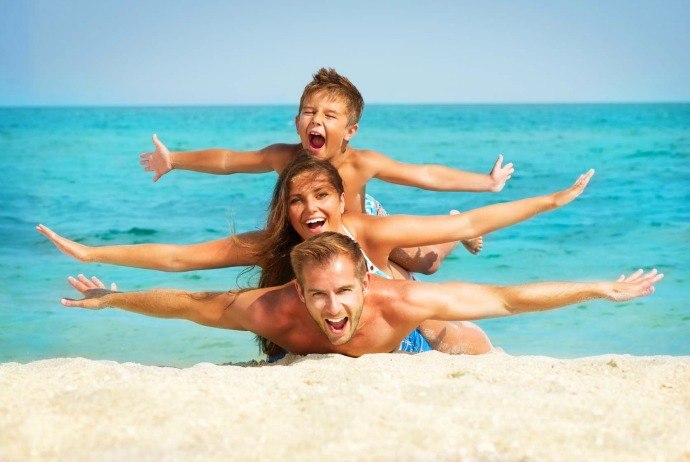 There is a beautiful beach on the edge of the city of Phan Thiet.
Tien Thanh (Tiến Thành) Beach, outside of the city, was normally not on most official tours. Maybe, it was because this beach is hard to reach till recently. Nevertheless, nowadays, there is a new road along the beach made it easily accessible. It now appears on a few lists of attraction in Phan Thiet – Mui Ne. There are a number of isolated beaches which are ideal for an impromptu picnic if you love such kind of thing. One of the most favorite secluded beaches recommended to visit is Hon Rom (Hòn Rơm) Beach, which could be reached by simply driving past the Red Sand Dunes towards the White ones.
If you love sports, particularly water sports, then the following activities in Phan Thiet – Mui Ne will definitely give you a great chance to enjoy your favorite sport!
8. Learn Kite Surfing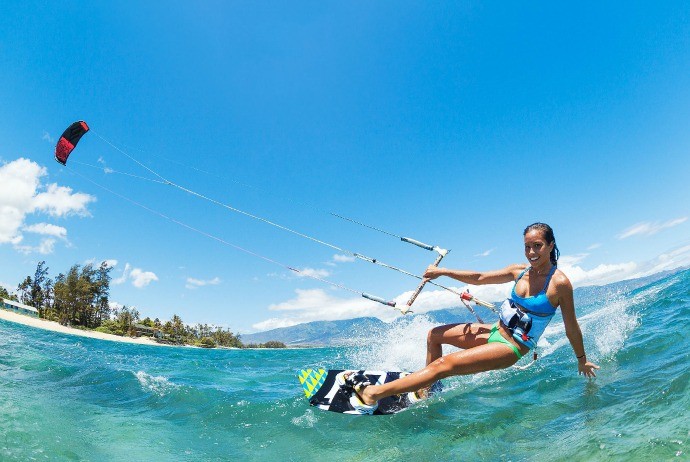 What makes Mui Ne special for many tourists is its consistently strong winds, making it ideal for kite –surfing.
The kiteboard capital of Vietnam, if not of Southeast Asia, Mui Ne is a veritable Mecca for those people who are water-sport lovers. Seemingly, there are hundreds of beginners and pros clamor for space offshore, diving and dipping, twisting and turning in the surf.
You could sign up for quick lessons in one of the surf schools scattered along the beach. These Kite Surfing schools offer courses for both beginners and amateurs at competitive prices. Furthermore, there is no shortage of sandy, wide beaches to practice this sport.
9. Windsurfing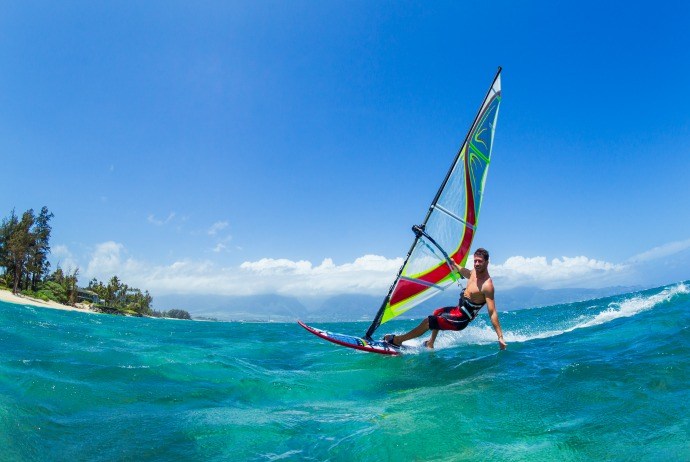 Mui Ne is rapidly becoming a South East Asian Mecca for windsurfing and other water sports. This place has the best conditions for water sports as it has the strongest and most cross-onshore winds in Asia along with the lowest rainfall in Vietnam. Each day is an ideal day for such sports.
The area is usually referred to by the water sport industry as "Mui Ne Bay"; despite the bay is more precisely the "Bay of Phan Thiet". Windsurfing is considered as one of the most popular water sports in Vietnam. There are a large number of fans of this sport, both locals and tourists who are looking for some rejuvenating options for recreation in Vietnam. Mui Ne is one of the windiest sites in Vietnam, so you could enjoy wonderful windsurfing almost at anytime of the year. Here, the temperatures are rather constant so you will feel comfortable and warm throughout the year. The best time for windsurfing in Mui Ne is from November to February annually.
However, the only problem for those professional windsurfers is that there is no water sport shops, no rental centers, meaning hardly to get your hands on high quality equipment.
10. Binge On Tasty Food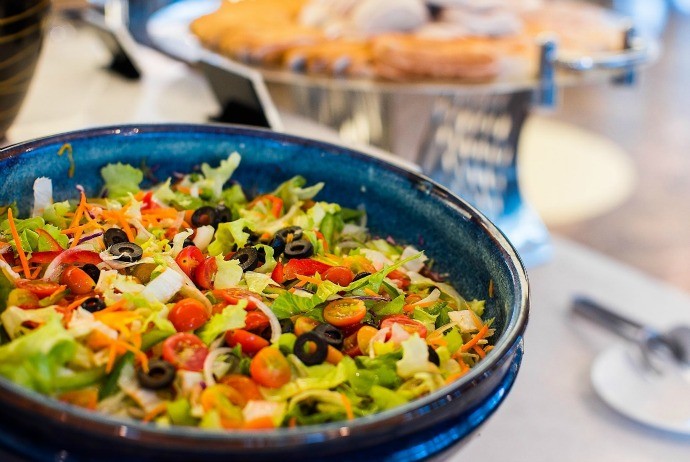 One of the most rewarding things to do in Phan Thiet – Mui Ne is to binge on tasty food here. Mui Ne offers a lot of scrumptious seafood for cheap prices. There are some great options for tourists to try out, such as grilled red snappers, clams and mussels. They just cost from £2 – £3. If you are more adventurous, then there are crocodiles, snakes and turtles on the menu for you to enjoy.
There are also fruits for you to taste – everything from mangoes and litchis to mangosteens and papayas. The morning fruit market in Mui Ne is always abundant of choices for fruit lovers. The most frequently picked fruit is Dragon Fruit which could be seen so much on the way from Saigon to Mui Ne. Dragon fruit tastes better than any other area of Asia.
11. Dine Out In Phan Thiet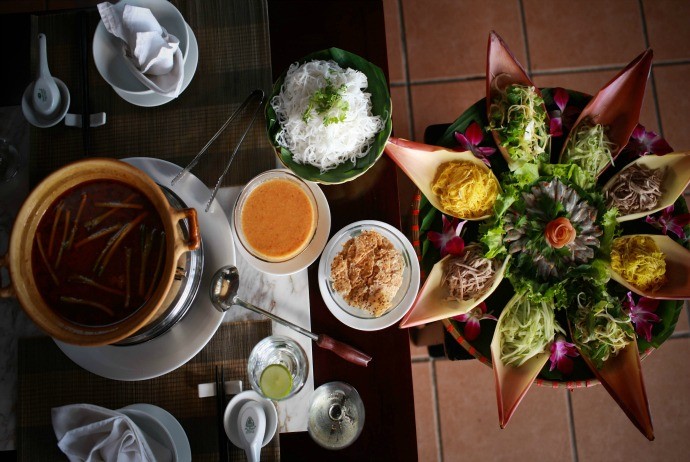 There are not really many options for dining out in this city, yet those which are already available are almost good. As the town is still developing as a tourist city, things could change relatively rapidly and it is really a good idea to ask the hotel you are staying at or any up-to-date eateries.
Southern Vietnamese specialties resort vegetables, fish as well as other seafood so much as they have been influenced by the style cooking of French. In addition to local Vietnamese delicacies, there are a few Italian restaurants which are worth checking out. As usual, seafood features prominently on the menu of most restaurants in Phan Thiet as this is a fishing town. Seafood restaurants which are popular with local people in Phan Thiet include Toan Duong Quan (Toàn Dương Quán) and Kim Son Lau (Kim Sợn Lầu).
Also, there are a number of great, high-end resorts worth trying out. Some outstanding examples are Ngoc Suong resort, which features with a great Vietnamese restaurant and the Sailing Club, a Mediterranean style resort offering a modern jazzy bar that is an excellent setting for sunset beverages.
12. Hiking
Ta Ku Mountain is just 40 minutes of driving from Phan Thiet. The hike up process takes 4-5 hours and exposes some magnificent natural attractions in Phan Thiet. Once you get to the top, you will be able to observe the breathtaking views whilst still enjoying your trip. This is really a popular day out for those trekking fans.
13. Slide Sand Dunes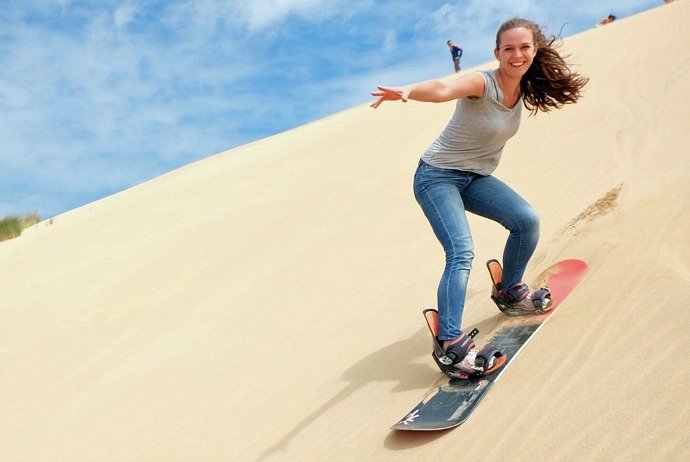 With this activity, among many things to do in Phan Thiet – Mui Ne suggested above, children will feel like Lawrence of Arabia climbing up steep dunes. The Red Sand Dunes in Mui Ne attract a large number of curious tourists who want to experience this unique phenomenon of the nature. You should opt for suitable shoes to make your steep climb to the goal much easier. The scene when viewing from the summit is really great because the sand waves roll along like silk salt in the wind. In this moment, you will almost regret all footprints that you have left. The winds changing consistently warrant that every visit is not like any other. Thus, take it slow on your own way down to enjoy your current experience.
14. Snorkeling Or Scuba Diving
Ca Na beach offers a few of the best diving activities in Phan Thiet. The unspoiled coral reefs and clear blue waters are home to the abundant marine life. Yet, what this beach does not have is various accommodation options and lots of tourists. Surrounding this beach, there is a desert landscape of sand dunes and cacti.
15. Treat Yourself Nostrils At Fish Vats
Phan Thiet is famous for being the main producing source of fish sauce (also known in Vietnamese as "nước mắm"). The popular condiment may add a great dash of flavor to Asian food, yet it does not smell pleasant so much. In reality, the word vile comes to mind – fermented fish in big vats – does not precisely remind you of perfume. There are many factories of fish sauce in Phan Thiet, yet if you are in Mui Ne, you could see the production close to the Fairy Stream.
16. Activities For Kids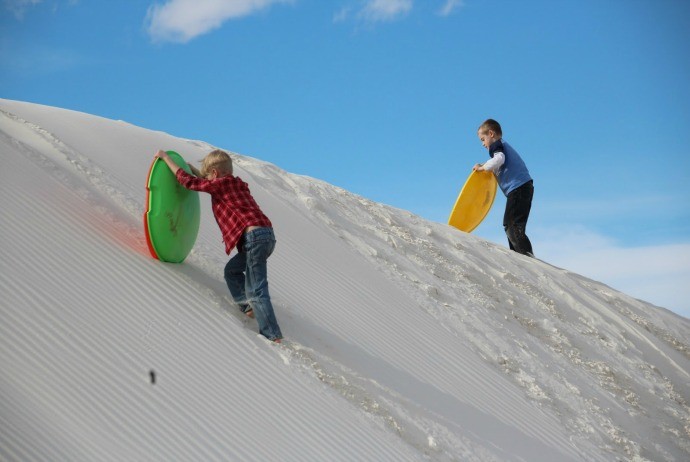 Phan Thiet is more of a resort city for those people who want to relax themselves, and for those water sport fans. However, there are some exciting activities for kids. Beaches here are popular and supply endless chances for kids to play, whilst sliding down sand dunes is something that kids will definitely enjoy and talk about with their best friends even after they have returned home.
The town Phan Thiet itself is a bustling picturesque port and great for a day's visit. Now, Mui Ne has become a land where people could discover many beautiful attractions in Vietnam. There are a wide range of things to do in Phan Thiet – Mui Ne for tourists to choose from, particularly those activities related to water. Thanks to the consistent winds and geographic location, this destination has attracted ever-increasing water sport fans from all over the world. Hence, there is no worry for you when it comes to things to do in Phan Thiet – Mui Ne. Just opt for your favorite choice and enjoy. I bet that the experiences you gain in Phan Thiet – Mui Ne will not be like anything in other places you have visited before.
In this limited frame of this article, I just can list down some of the most interesting suggestions about activities in Phan Thiet – Mui Ne. If you have any contributing ideas, feel free to drop your words below this post. We will respond all soon!