When mentioning Vung Tau, people often think of some famous attractions such as lighthouse, Suoi Nghe sheep hill and God statue Kito. Besides, Bach Dinh in Vung Tau (Villa Blanche) is such a beautiful destination in this area that you should not miss. This is a gorgeous white villa outstanding with the uniqueness of European architecture in the nineteenth century on the southern side of Lớn mountain. 
1. The Architecture Of Bach Dinh in Vung Tau
Bạch Dinh has a French name which is Villa Balanche. This place is encompassed with a number of porcelain trees and verbenaceae (Giá Tỵ tree). Bach Dinh consists of three floors designed according to French style in the late 19th century.
First floor: ancient artifacts for interior decoration

Second floor: Bach Dinh museum with nearly 8000 exhibits on display

Third floor: For rest and sightseeing
The Outer Side Of Bach Dinh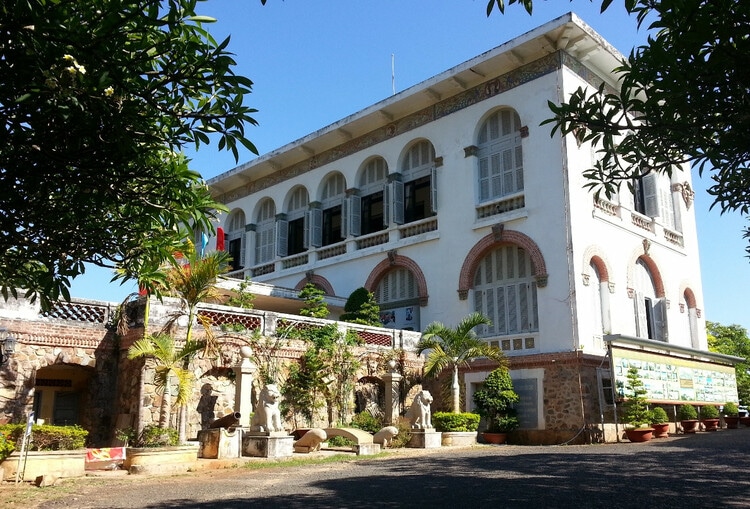 Bach Dinh is located on an area of about 6 hectares, half growing verbenaceae – a rare and precious type of timber tree in the Southeast and Central Highlands, and half growing porcelain flowers. There are two roads for visitors to reach Bach Dinh from the bottom of Lớn mount. One is a winding road amidst lines of verbenaceae for cars. The other is 146 paved steps between two rows of porcelain flowers for pedestrians. Here tourists can contemplate a peaceful and fresh atmosphere and sightsee the most beautiful scenery.
The outside walls of Bach Dinh are also meticulously decorated with a charming European woman face, a pair of peacocks with sparkling wings and a pair of beautiful carps.
Bach Dinh in Vung Tau not only attracts tourists by unique architecture but also by the poetic scenery here. When arriving here, visitors cannot help being surprised as if you are lost in an ancient castle amidst a mysterious forest. In the rainy season, the forest surrounds Bach Dinh will become a fresh green space with peace and clean air. In the falling leaf season, you will catch the sight of Bach Dinh in the brilliant red, white, and pink of porcelain flowers.
The Inner Side Of Bach Dinh
This villa consists of a three-storey block of 19m high, 28m long, 15m wide and roofed with bright red tiles. The basement of the villa is used for cooking, the ground floor is used as a reception area and the remaining floors are intended for rest. Having particular features of French architecture, the building has many light blue windows from which people can observe the surrounding scenery. It is not exaggerated to say Bach Dinh has been the most prominent and favorite place in Vung Tau that you must visit.
2. Activities In Bach Dinh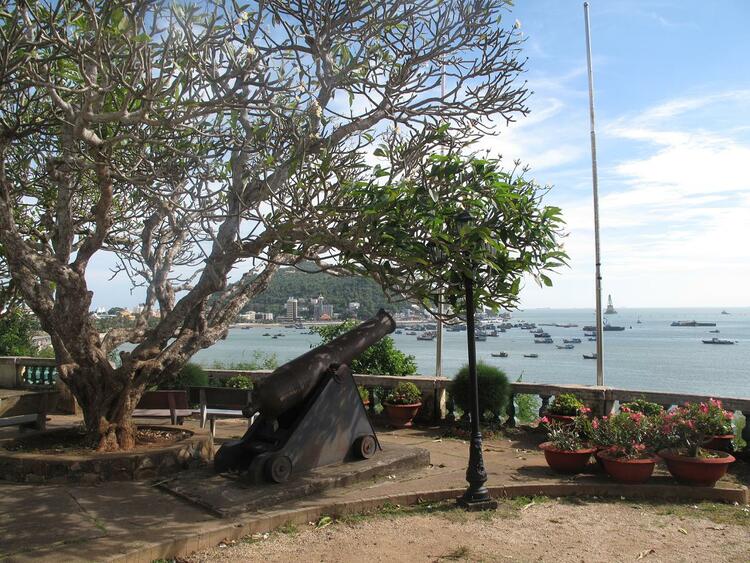 Visit The Observatory
Tourists will have an opportunity to be immersed in an extremely poetic and stunning natural landscape when travelling to Bach Dinh. In front of the villa is a hut overlooking the sea which people call the observatory. From here, visitors can have a holistic view of Bai Truoc, Nhỏ mount and Lớn mount. If people look down, they can see Hai Nguu islet – a rock protruding into the sea which shapes like a buffalo wallowing in water. This used to be the fishing place for former owners of Bach Dinh in Vung Tau. 
Visit The History Museum
Since 1991, a part of Bach Dinh has been used as a museum displaying about 8000 unique artifacts. They were found in an excavation in 1990, which included over 34 thousand ceramic and 28 thousand porcelain artifacts. Their material, shape and pattern show that their origin was from China, featuring European marks and sophisticated techniques. 
Learn About The History Of Bach Dinh
It is possible for tourists to hire a presenter here to understand more about the origin of this white villa. After the invasion of Indochina, French took control, they began to construct works for accommodation and relaxation.
At that time, Phuoc Thang Fort was chosen to build a resort villa for the Governor General of Indochina – Paul Doumer. He personally approved the project and named it Villa Blanche after his daughter, Blanche Richel Doumer.
In 1898, the Villa Blanche project was officially started and it took 4 years to be completed. Because of its white color, Vietnamese people later called Bach Dinh.
When Bach Dinh was in construction, Governor-General Paul Doumer had to return home, so the successor of Governor – General Paul Beau became the first owner of this magnificent and gland mansion. 
In 1992, Bach Dinh was recognized as a national historical and cultural relic. Then, this place was restored and renovated into a tourist attraction.
3. Ideal Time For Travelling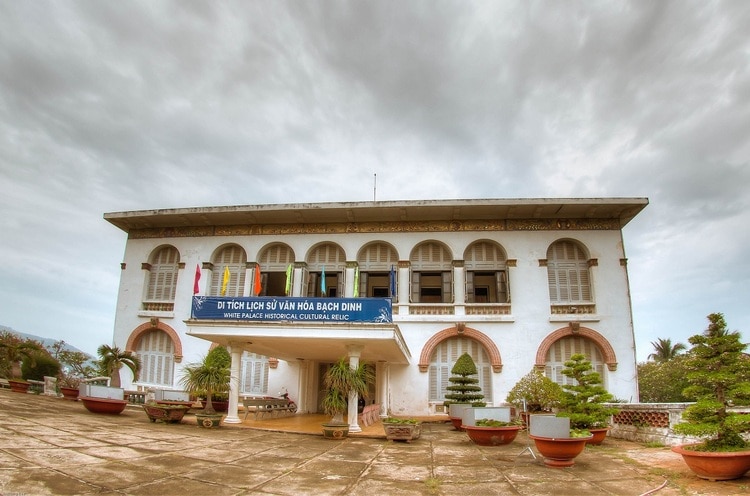 Tourists can visit Vung Tau at any time thanks to its pleasant climate all year round. However, if you can, you should go between November to April. This is the most beautiful time of the year when the weather is cool, trees are green and the sea is calm. Or you can choose to come when the porcelain flowers bloom. 
Bach Dinh in Vung Tau has been a spectacular ancient building for over two hundred years. This work has been preserved carefully and remained intact until now. Let's visit this stunning place and have a chance to enjoy the peaceful atmosphere. Let's go to Bach Dinh to escape the tedium of daily life and be completely immersed in the pure natural landscape. If you want to find more remarkable sightseeing sites in Vietnam, check out our Vina homepage. Moreover, leave your comments below for other information such as accommodations and restaurants. Thank you for reading. Hope you have a nice day! 
By Sang Tran