Source: gody
Updated: 08/26/2019
Ninh Binh (Ninh Bình) is gifted with many beautiful landscapes like Bai Dinh (Bái Đính) pagoda, Trang An (Tràng An) Heritage, Cuc Phuong (Cúc Phương) National Park, and must-mention Bich Dong (Bích Động) pagoda. Set within on Bich Dong Mountain in Dam Khe (Đam Khê) village, Ninh Hai (Ninh Hải) Commune, Hoa Lu (Hoa Lư) District, Bich Dong with beautiful landscape and ancient relic in architecture has attracted many visitors and Buddhists to visit and explore.
When Is The Best Time To Visit Bich Dong Pagoda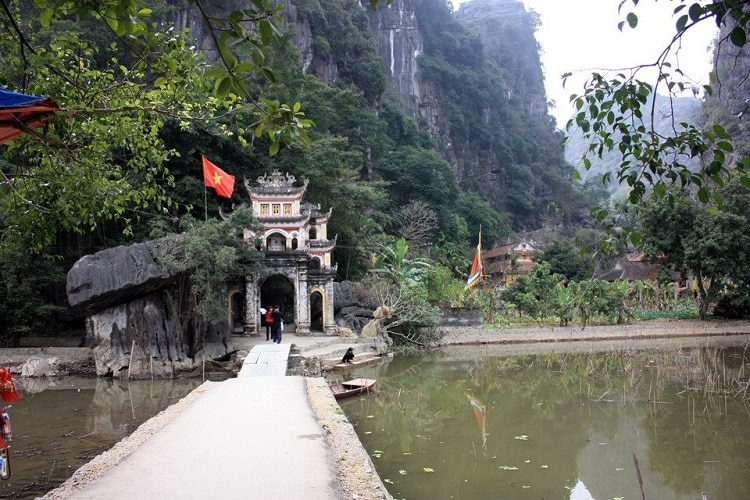 Source: xeninhbinh
Local peoples and tourists around the world often visit Bich Dong pagoda (Ninh Binh) at the two important New Year celebrations: Vietnamese New Year (in February) and Western New Year (at the end of December). During those times, Bich Dong has celebrations with many activities and events taking place.
At the end of December, when the Western new year is celebrated, Bich Dong is decorated beautifully especially in the evening when tourists will be astonished at the wonderful nighttime ceremony with numerous illuminated lotuses being released over the lake.
Besides, February is the Vietnamese New Year, a private venture for the Vietnamese people. During the Vietnamese New Year, local people often descend on the Bich Dong pagoda to pray for themselves and their family. They also show their sacrifices to hope a new year become lucky. It is probably a good idea to visit Bich Dong pagoda during this time. That gives you a great chance to immerse in the happy and meaningful atmosphere of the Vietnamese New Year.
How To Get To Bich Dong Pagoda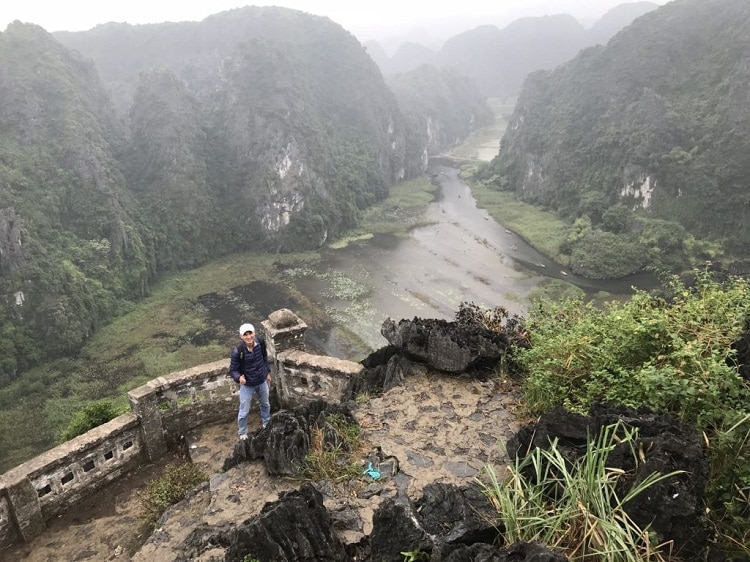 Source: xuongindongphucaq

If you are in Tam Coc, the recommended transportation for you to go to Bich Dong pagoda is the bike. The bike rental is easy in your accommodation. If not, you should ask at a few hotels. If you are a little bit further, you can take the motorbike rental for about 150,000 VND per day. Nothing is greater than making a few stops along the stunning road from Tam Coc to Bich Dong pagoda to see the beautiful views of the great mountains and rice fields.
It is easy to catch a taxi in Ninh Binh or Tam Coc. The price will depend on your departing point and the type of taxi you catch. But the average price is not higher than 15,000 VND/km
If you are not familiar with the Vietnamese road, you can book an organized tour to explore the Bich Dong pagoda. However, there is no tour that takes you to this pagoda only. At the moment, all tours will take you to more attractions besides Bich Dong pagoda.
Things To See And Visit In Bich Dong pagoda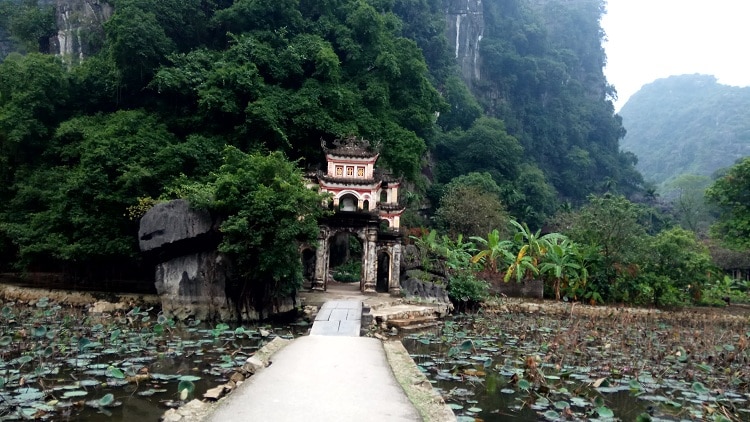 Source: xuongindongphucaq
In the early 18th century, two monks Tri The (Trí Thể) and Tri Kien (Trí Kiên) built this pagoda that was named after its positions on Bich Dong pagoda. Bich Dong pagoda has three ancient pagodas that are surrounded by natural caves, cross-covered roofs, majestic mountains, and the green tropical forest. That gives tourists the panoramic view of "Bich son bat canh" (Bích sơn bát cảnh)
After passing over a stone bridge that leads to the Bich Dong pagoda, tourists can see the beautifully decorated gate. Go through the gate of Bich Dong pagoda, tourists will find yourself being lost in an oasis of peace and tranquility. It is great to spend your time to explore this place.
Bich Dong pagoda (Ninh Binh) has 3 separate layered ancient pagodas: Ha (Hạ), Trung (Trung) and Thuong (Thượng). These three pagodas are arranged in ascending order. Climbing some steep, you can enjoy the wonderful view.
The first pagoda is Ha located on the left side. As a Buddha shrine, Ha pagoda has incense and statues with 5 rooms and 2-story roof.
Reaching a few stairs, you can see the second pagoda, Trung. There are two areas in Trung pagoda: One is located outside and the half is located inside the cave. Trung pagoda consists of a two-story roof, a forecourt and an upper temple with three rooms. This pagoda has the unique traditional Vietnamese architecture with the walls or roof covering the cliffs, creating a mysterious beauty inside a cave.
The last pagoda is Thuong. To reach this one, tourists have to pass through Dark Cave or Blue Cave with 40 stone steps. Along the journey, tourists can admire the impressive breathtaking view of scattered beautiful villages, limestone ridges and refreshing air. In Thuong pagoda, there are two vertical rooms designed to look like a house and the forecourt. In the outer room is the stone altar while a statue of Bodhisattva is placed in the inner room.
Hotels Near Bich Dong With Good Quality And Great View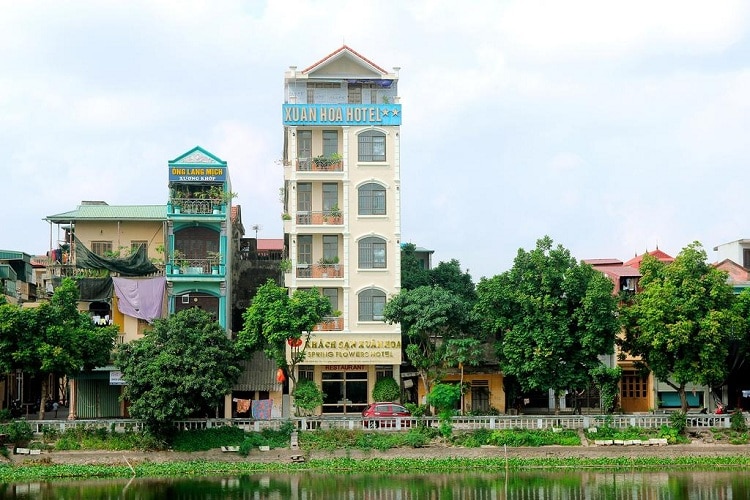 Source: booking
Here are hotels near Bich Dong with good quality, affordable price, nice services, and clean rooms.
The first one is Chez Loan Hotel that is only 1km far from Tam Coc – Bich Dong (Tam Cốc – Bích Động). Its rooms are spacious, clean, and convenient while the price ranges from 650,000 VND – 1,700,000 VND/day. The price will depend on the time you stay and room type you choose. This hotel features massage services, outdoor pool, and fishing activity.
The second option is Tam Coc Nature (Tam Cốc Nature). It is not far away from Bich Dong pagoda and the price is about 700,000 VND – 1,000,000 VND/day. The rooms in this hotel are spacious, clean and comfortable. It is a good choice for tourists who want to explore Tam Coc Bich Dong.
Furthermore, there are other hotels with a budget price near Bich Dong for you to consider, including:
Tam Coc Tropical Homestay: 400,000 VND – 700,000 VND/day

Nam Hoa Hotel: 400,000 VND – 800,000 VND/day

King Kong Hostel: 300,000 VND – 500,000 VND/day
Where To Eat When You Visit Bich Dong Pagoda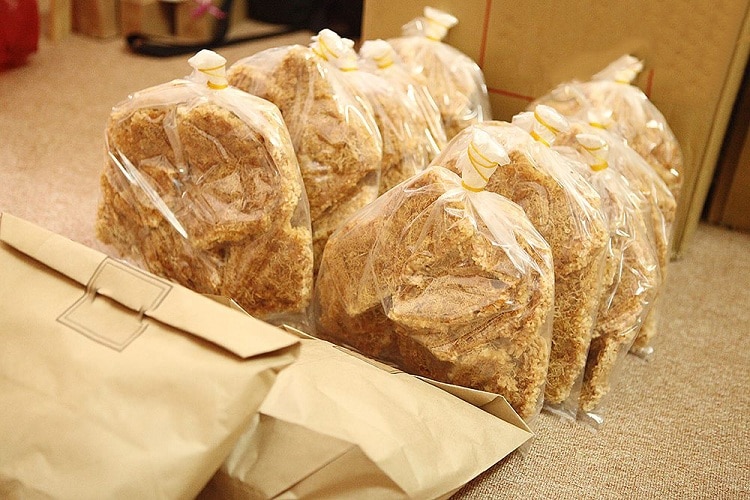 Source: zaodich
There are several restaurants that serve delicious foods near Bich Dong pagoda (Ninh Binh) and you can go on foot or by bike. For instance, Chookie's Beer Garden (1.5km from Bich Dong) – great place to relax, eat specialities of Ninh Binh and enjoy healthy smoothies, Khoa Dung Restaurant (2.1km) – great foods and services, Nha Hang Thuy Linh (Nhà Hàng Thùy Linh) – good foods, etc.
If you have a chance to explore Ninh Binh and visit Bich Dong pagoda as well, you must eat mountain goat meat, a local specialty in Ninh Binh that is often eaten with the fried rice. Com Chay (Cơm Cháy) is also another local specialty for you to taste. That is often served with pork. Many restaurants are famous for a duck, for example, Family Restaurant that is 2.2km far from Bich Dong pagoda.
Those are detailed Bich Dong pagoda tourist information we would like to introduce. Bich Dong pagoda is a sacred place for people to show their prayers and sacrifices; therefore, you must not wear clothes that reveal too much your skin. I hope that you can find useful advice here and have a great trip to Bich Dong pagoda. To know more about Vietnam travel, visit our Vina homepage.