Vietnam is regarded as the heaven of food, especially in Hanoi, Danang, Hue, Hai Phong, etc. Many Vietnamese food recipes are not difficult to cook at home such as Vietnamese meatballs (Thịt Viên Xíu Mại), a popular dish in Vietnam. These meatballs are delicious and flavorful, which are served with crusty bread or rice as a meal or served as an appetizer with a dipping sauce. This dish is very easy to make at home without wasting too much time. We hope this recipe will become one of your favorites. In this article, I will show you how to make Vietnamese Meatball recipe at home. Enjoy!
Vietnamese Meatball Recipe – Easy To Prepare At Home
I. What You Need To Prepare: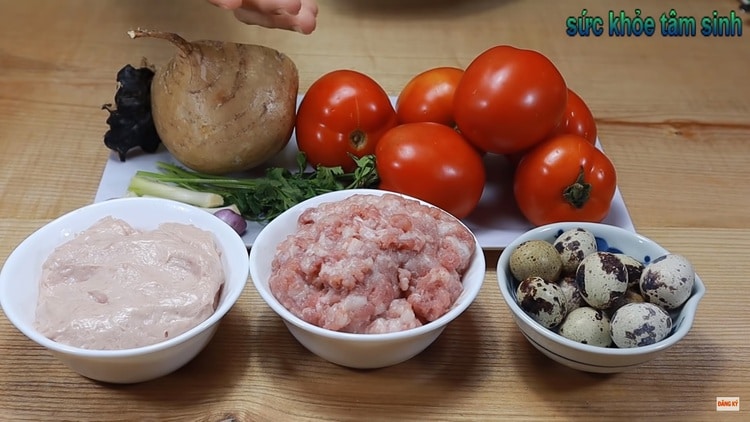 Raw Vietnamese ham: 200g

Ground/minced pork: 300g (grind two times for puree)

Quail eggs: 10 to 30 eggs

Tomatoes: 6 fruits

Jicama, finely diced: 350gr

Chopped wood ear mushroom

Shallots, minced green onion

Cooking oil: 6 tablespoons

Garlic: 4 tablespoons

Fish sauce

Sugar: 3 tablespoons

Seasoning glutamate

Ground black pepper

Soy sauce

Chili sauce

Tapioca starch
II. Food Processing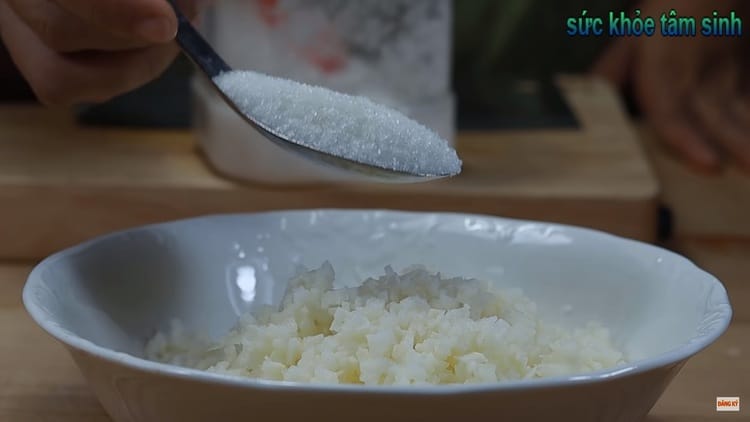 Remove the jamaica skin. Thinly slice it and then cut and chop into small pieces.

Marinate with two tablespoons of sugar to mix well. Wait for about fifteen minutes to make the jicama drain some water.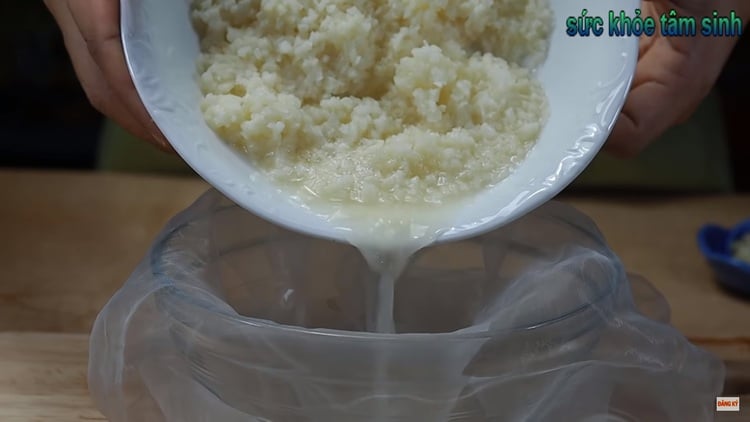 After that, you put the jicama into a cloth to squeeze the water. (Note: Squeeze out enough water to avoid making the jicama dry out).

 Boil the quail eggs for 5 minutes and turn off the heat. Let it cool down a bit and peel off.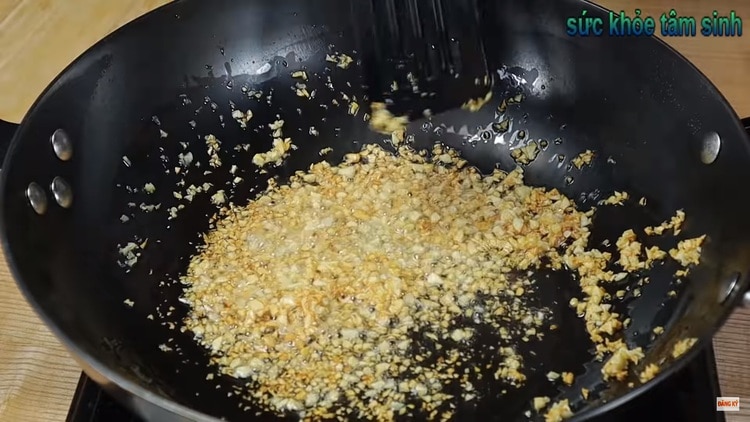 To make garlic oil, add six tablespoons of cooking oil and four tablespoons of garlic in a non-aromatic pan and then filter the garlic from the cooking oil (if you already have garlic oil, skip this step).

Keep one tablespoon of garlic oil to add to tomato sauce.
A. For The Meatballs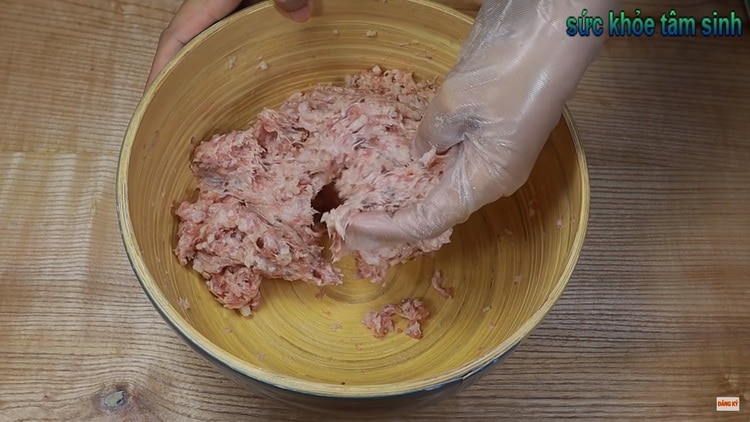 Put 300 g of ground pork, 200 g of raw Vietnamese ham, chopped onions, chopped wood ear mushroom, water-soluble jicama, ½ teaspoon each of sugar, salt, and seasoning glutamate, and 1 teaspoon each of fish sauce and soy sauce. Then, mix everything well. 

To increase the adhesion of the mixture,  you beat it like kneading bread dough 15 times.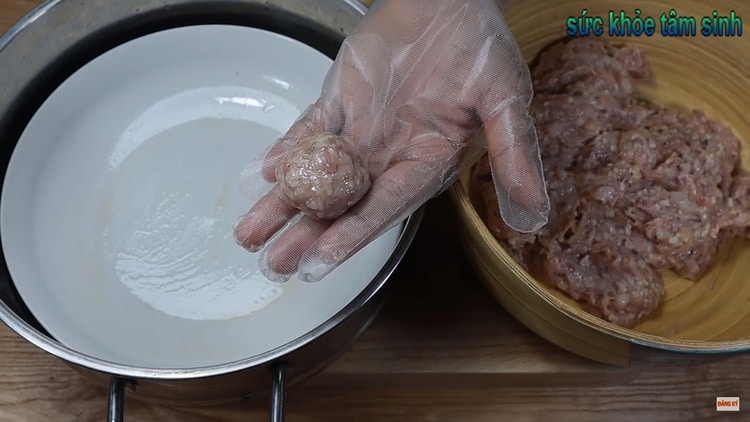 Shape the meat mixture into a circle and wrap it tightly around the quail egg.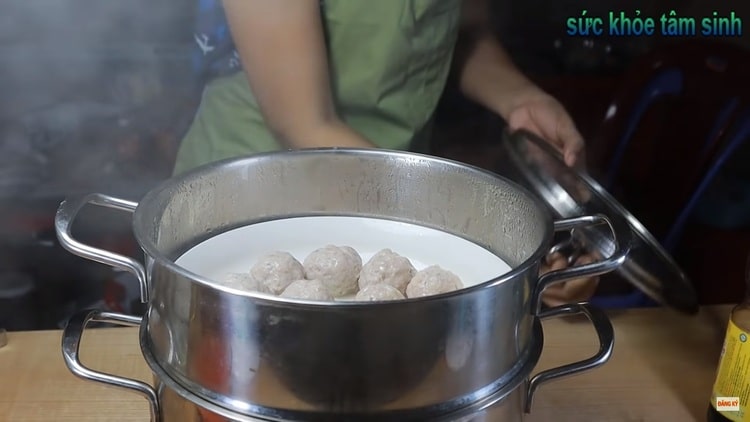 Continue making small mounds until all the mixture is used. Make a pot of boiling water and then cook the meat for about 4 to 5 minutes so that the meat doesn't drain.
Heat your pan

over a medium-high heat and when hot, you add garlic oil, pork-wrapped eggs, one teaspoon of fish sauce and some

seasoning glutamate to it. Then stir-fry until your meatballs begin to turn golden. Garlic oil will make your meatballs increase its toughness and flavor.
B. For The Tomato Sauce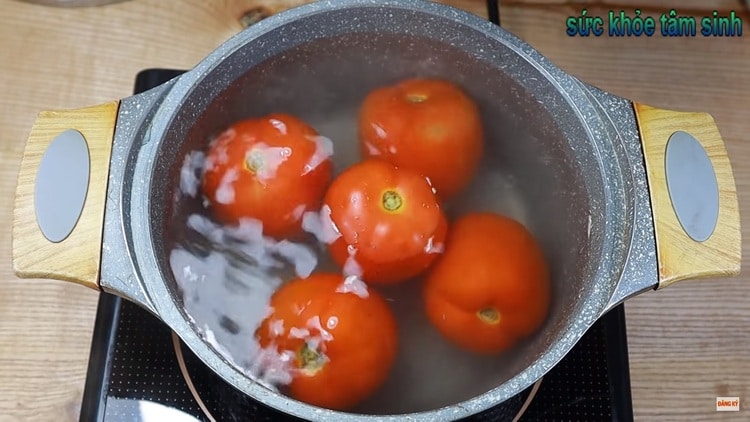 Take a pot of boiling water and put 1 teaspoon of sugar and tomatoes into it. Then boil for 15 to 20 minutes. Sugar will help remain the tomato's color.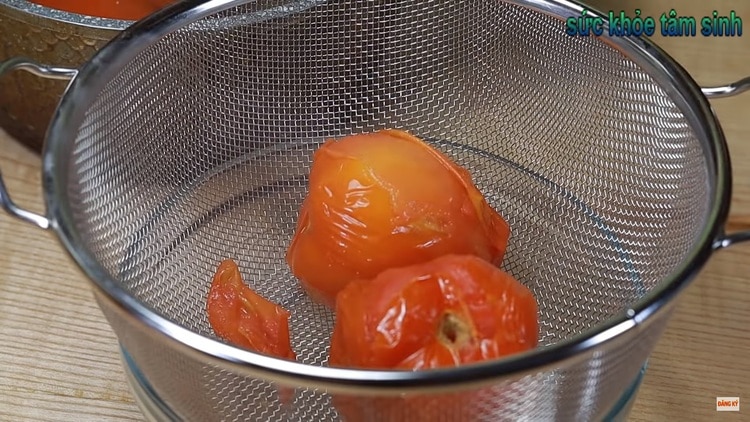 After boiling for 15 to 20 minutes, you transfer the tomatoes to a basket and crush them into a paste. If this paste is slightly thick, you can add a cup of water.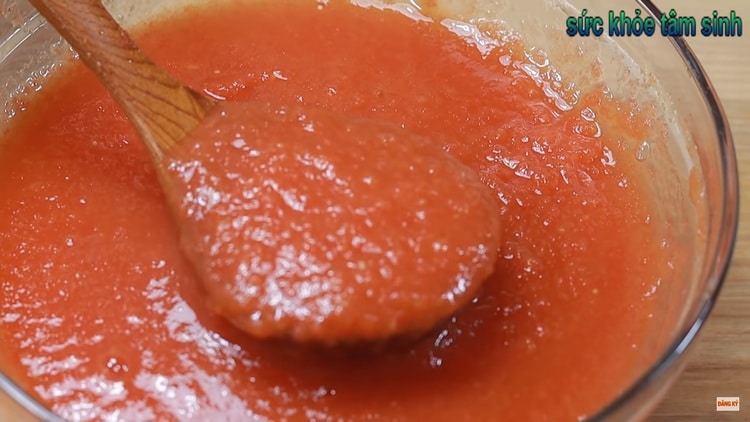 III. How To Cook Vietnamese Meatball Recipe
Heat a pan and add the crushed tomatoes, 4 teaspoons of sugar, 1 tablespoon of fish sauce, 1 tablespoon of soy sauce, ⅓ teaspoon of salt, ½ teaspoon of MSG, and 1 tablespoon of chili sauce. If desired, you can add ⅔ tablespoons of canned tomato sauce.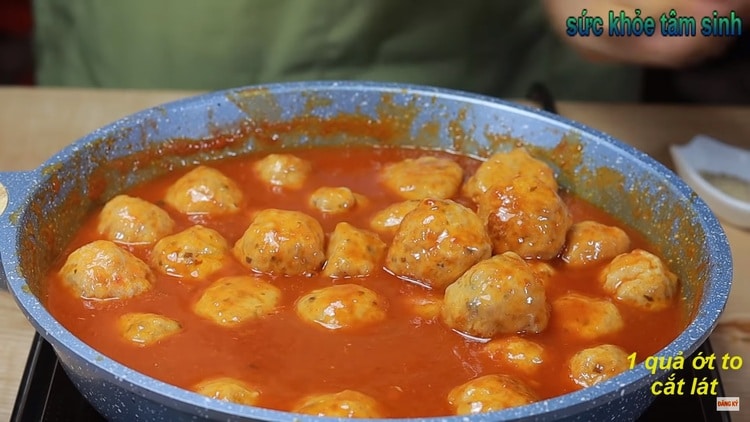 After the tomato mixture is boiling, add the pork-wrapped eggs and ½ tablespoon of brown sugar syrup to it.

Mix ⅔ tablespoon of tapioca starch with ⅔ of a bowl of water and add it to the meat-tomato mixture for thickness.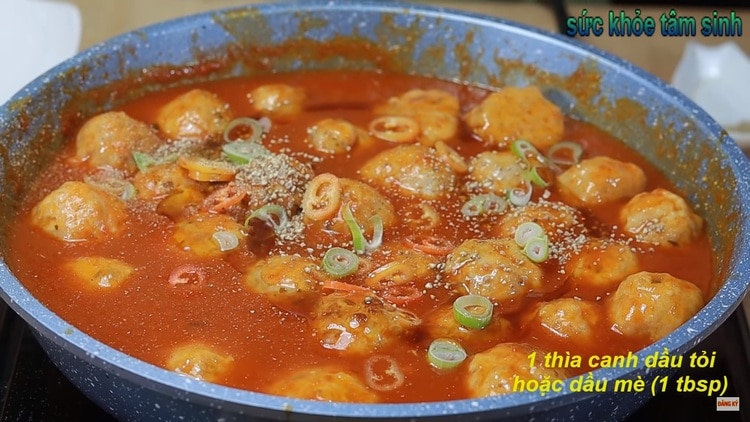 After that, add some green onions, chili, pepper, garlic oil, and sesame oil to the mixture. Mix well and turn off the heat.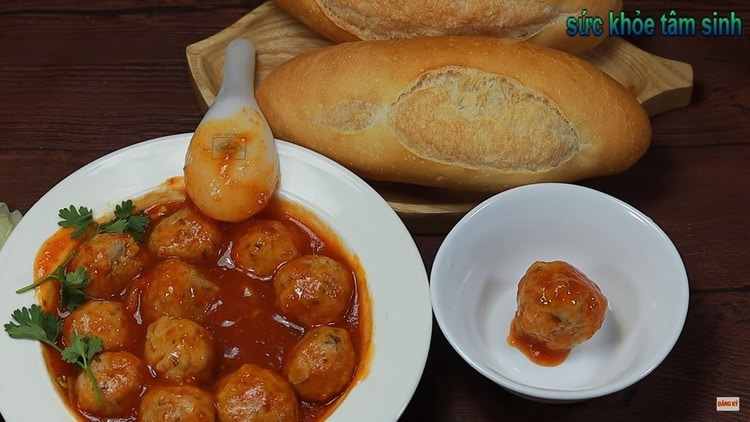 Put this recipe in a bowl and enjoy it with rice or bread. 
More Vietnamese recipes you may want to try:
You may be surprised at how delicious this recipe is. It is also healthy because many ingredients in it provide you with important nutrients and vitamins. Make sure you try this Vietnamese Meatball recipe at home with your friends or family. Thanks for your reading!
By Mai Cao