Hủ Tiếu – Rice Noodles recipe is a fresh delicious and popular dish in Vietnam, especially the western region. It is famous as a noodle soup that contains a lot of nutritious ingredients with a flavourful taste. You cannot help but love the dish from the very first bite. There are various ways and ingredients to make this appetizing dish. With our instruction, it will be easier for you to make this tasty dish for your beloved family. Check out the Vietnamese rice noodles with beef meatballs recipe as below. Wait no more and try making it now!
How To Make Fresh Vietnamese Rice Noodles with Beef Meatballs Recipe?
I. Ingredients: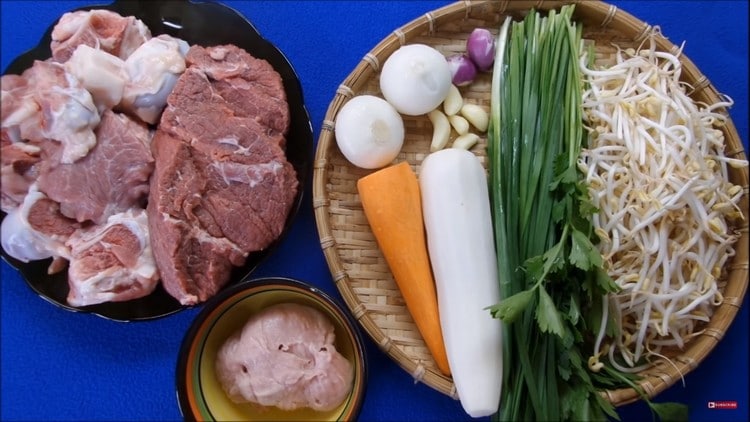 600g pork bone

400g beef

100g raw ham (ground pork)

2 onions

Garlic, Shallots

150g white radishes

100g carrots

Bean sprouts, scallions and chives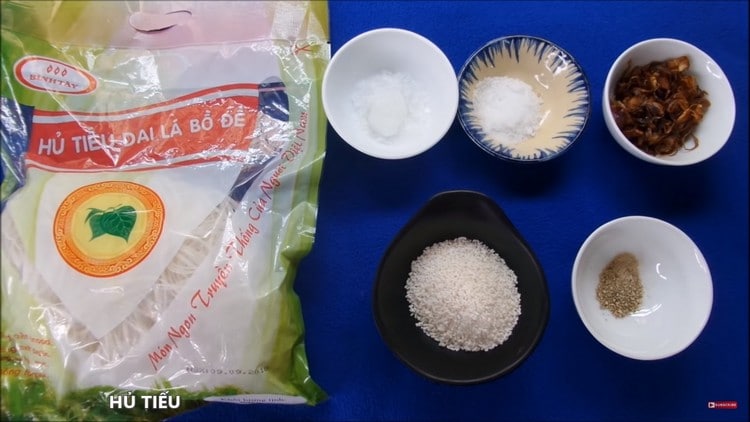 500g dried rice noodles

1 tbsp rock sugar

1 tbsp salt

3 tbsp seasoning powder

Pepper, fried-shallots
II. Instructions:
– Place a pot of water on a stove to boil then blanch the pork bones.
– After 3 minutes then take the pork bone out, and rinse with cold water.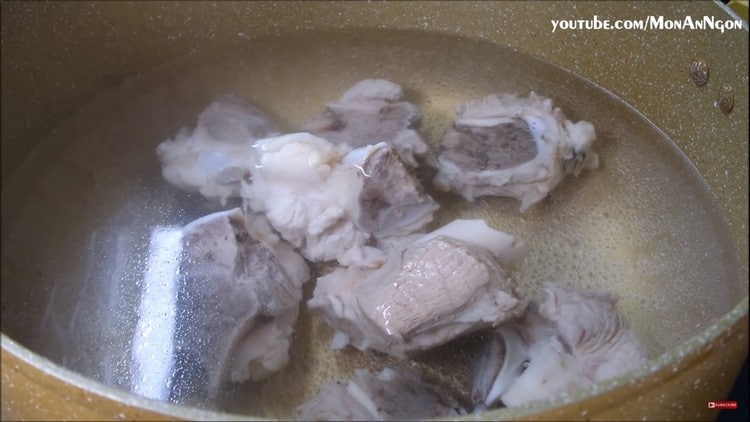 – Place a pot on the stove, pour 2 litres of water into the pot. Add the pork bones to the pot and stew at low heat.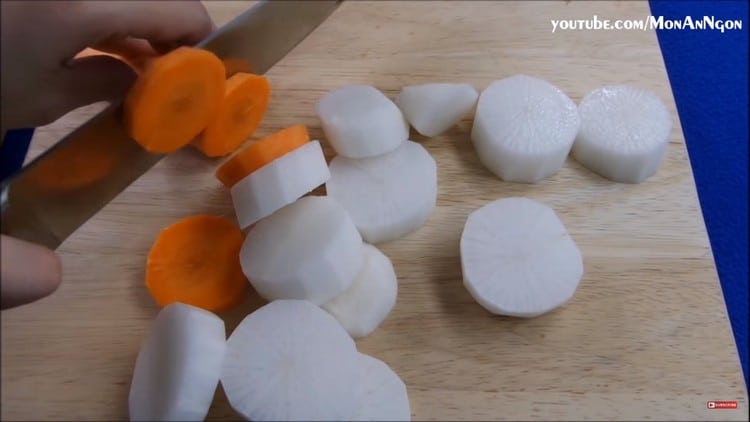 – Cut radishes and carrots, put into the broth pot.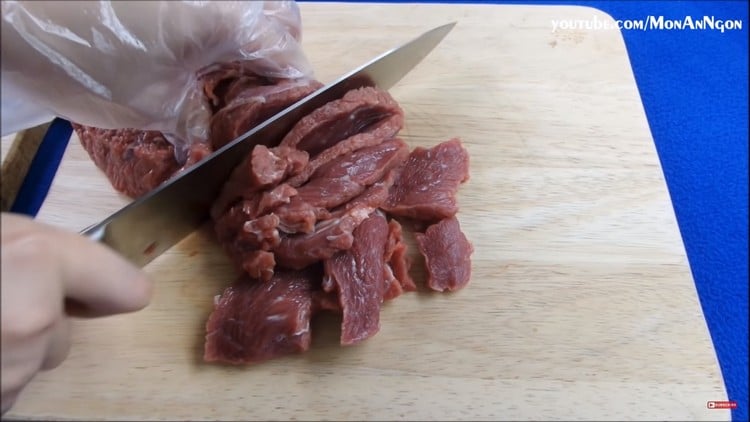 – Slice the beef into small pieces. Mince the garlic and shallots.
– Put beef into a blender, add minced shallots, garlic, pepper, ½ tbsp seasoning powder. and a little sugar. Then blend the beef.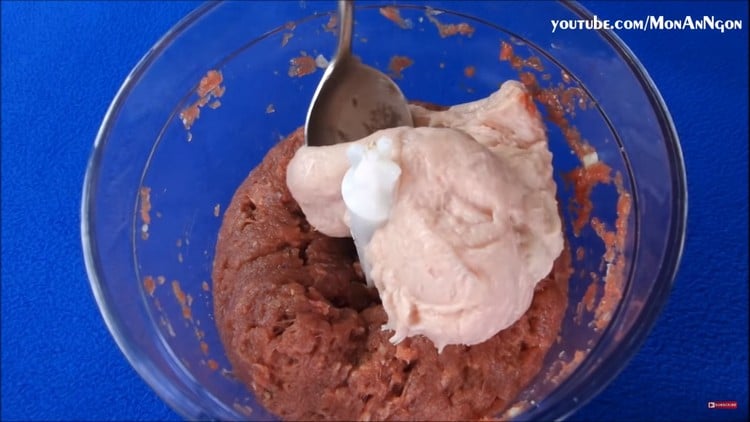 – Add 100g of raw ham and blend again until it's all smooth.
– Cover and put in the freezer for 20 minutes.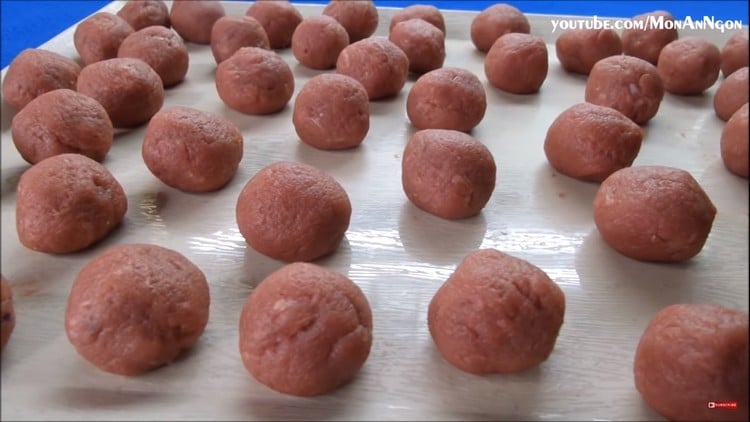 – After 20 minutes. take the beef mixture out. Make the mixture into small meatballs.
– Put a pot of water on the stove to boil then add the beef meatballs and ½ tbsp of seasoning powder to boil for 10 minutes.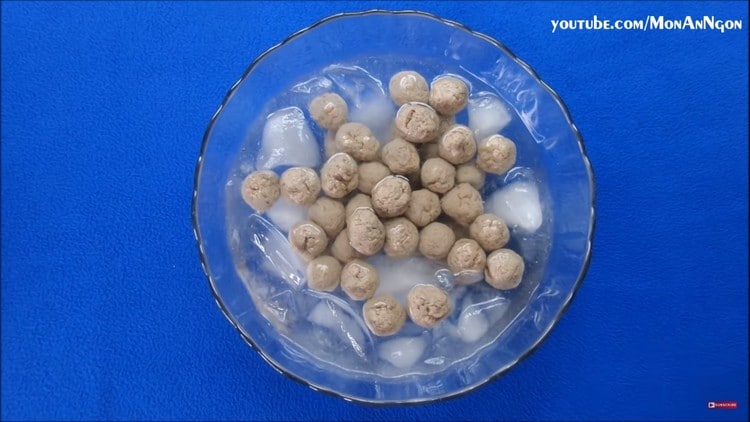 – Take the beef meatballs into a bowl of ice water to keep them crunchy and chewy.
– Pour the beef meatballs broth into the broth pot, and add all the beef meatballs.
– Add seasoning powder, sugar into the pot broth and simmer.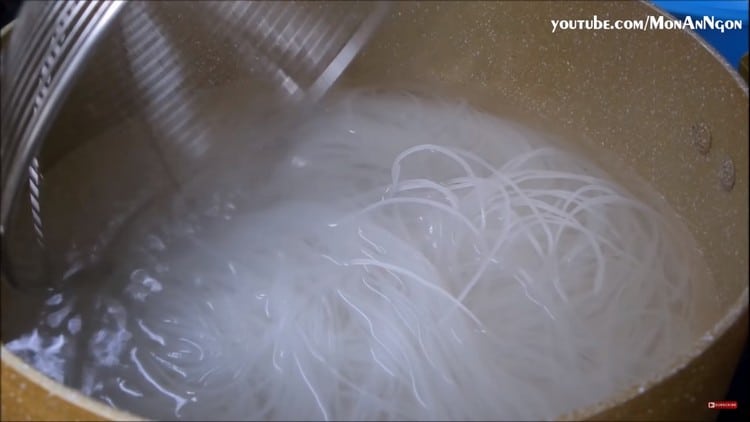 – Put a pot of water to the stove and boil, then add the dried rice noodles into boiling water.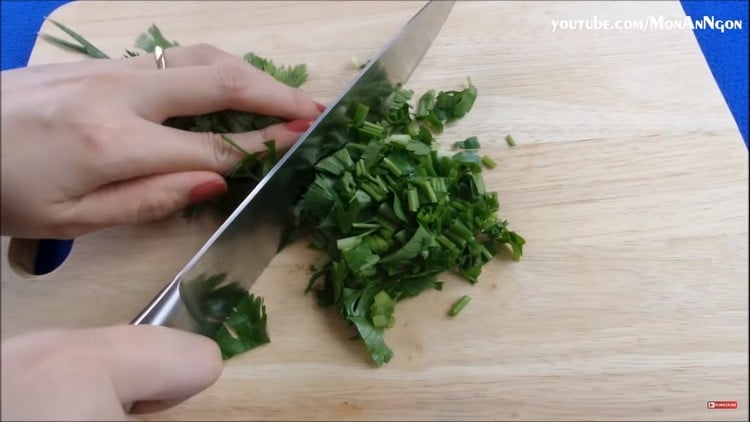 – Next, take the rice noodles out and put in cold water for 15 minutes.
– Slice the scallions and chives.
– Take a bowl, add noodles, bean sprouts, chives, noodles, beef balls, onions and pour the broth.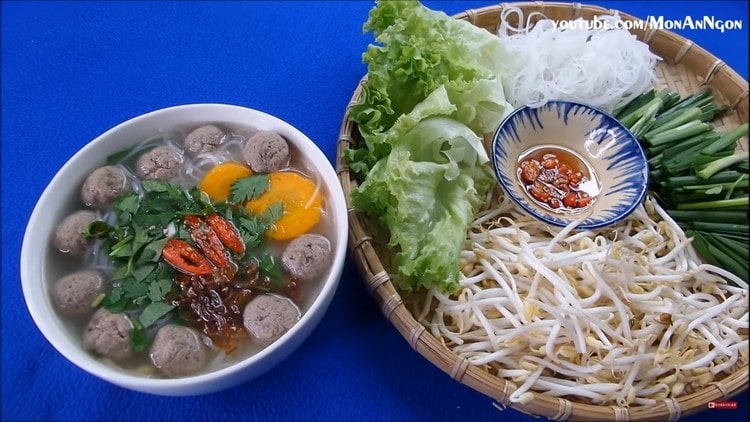 Good job! Your amazing Vietnamese rice noodles with beef meatballs recipe is done. With an irresistible fragrance, the rice noodle soup has a tasty flavour that you cannot help but keep wanting for more. The star of this dish is the sweet broth from pork bones and beef meatballs. Let's make this recipe now and try more wonderful Vietnamese recipes on our website. Good luck!
View more:
By Phuong Khanh