Most travelers to Hanoi, Vietnam, will sample the capital's most famous dishes: Hanoi grilled pork vermicelli (Bún chả), Vietnamese beef noodle soup (Phở bò), Vietnamese rolling pho  (Phở cuốn). Besides, Vietnamese snail rice noodle soup recipe (Bún ốc) is one of the popular dishes that you can easily find anywhere in Hanoi. Hanoi is famous for two areas that offer the best snail rice noodles, namely Tay Ho and a few villages in Thanh Tri district, such as Tran Phu, Yen Duyen, and Phap Van. The flavor of snails makes this dish more wonderful and delicious. A hot bowl of snail rice noodle enjoyed on a cold day is considered the quintessence of Hanoi cuisine. Let us try making this dish right now!
Vietnamese Snail Rice Noodle Soup Recipe- Hanoi's Street Food
 Get These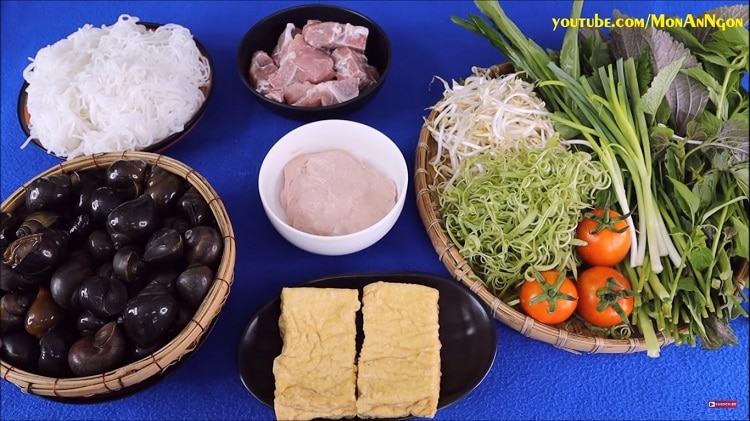 1kg of freshwater snails (Pila polita) (Ốc bươu)

500g of

fresh rice noodle

400gr of pork bones

150gr of Vietnamese raw ham paste

2 pieces of tofu

3 tomato fruits

Water spinach, stems only, thinly curled or sliced

Bean sprouts

Green onions

Saw-leaf

Vietnamese balm

Vietnamese perilla

Basil leaves

A few each of garlic cloves and shallots

Salt

1 tablespoon of sugar

2 tablespoons of seasoning powder

4 tablespoons of annatto oil or cooking oil

1 tablespoon of fish sauce

Ground pepper
 Instruction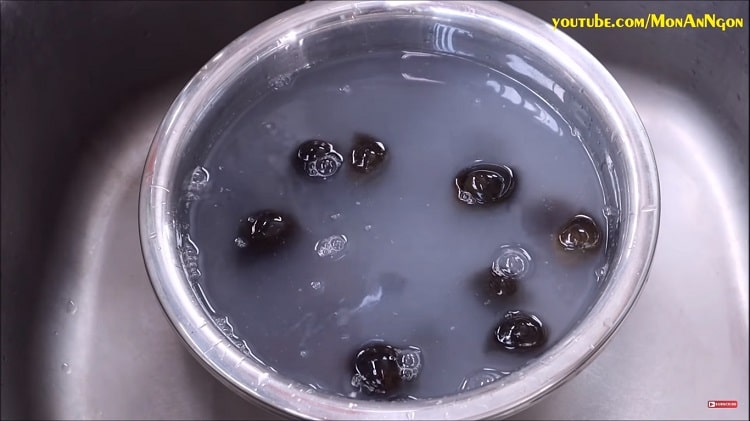 For snails: Soak them in hog-wash or water mixed with some sliced chili for about 6 hours for eliminating all dirt from them. After 6 hours, wash them carefully and set aside.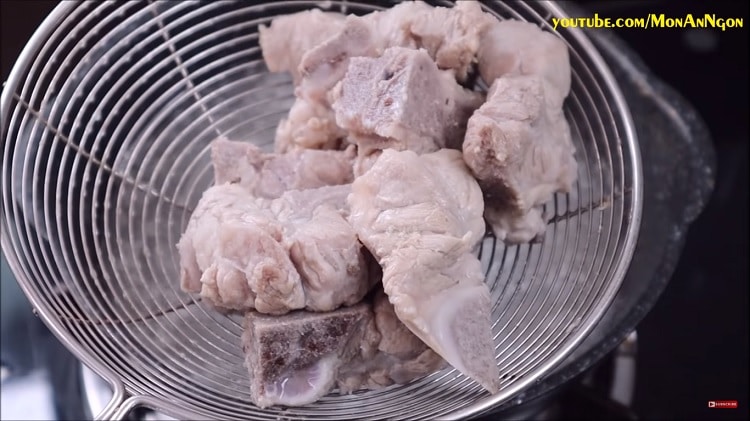 Heat up a pot of water and once it comes to a boil, add the pork bones and blanch for 1-2 minutes. Take out and let them drain.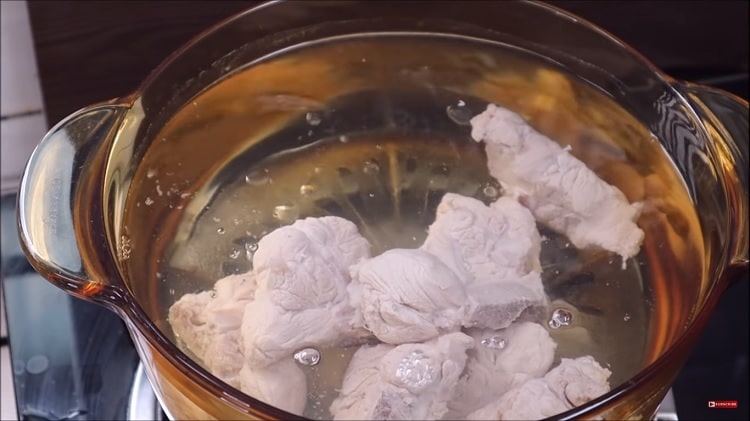 For the broth: add 1.5l water to a pot and bring it to a boil. Once the water starts boiling, add the washed pork bones and stew for 30 minutes. 
Cook a pot of water until boiling. Add the snails and boil for two minutes. Then, take out and put them in a pot of cold water. Pick meat out and wash with water. 

Mince the garlic cloves and shallots.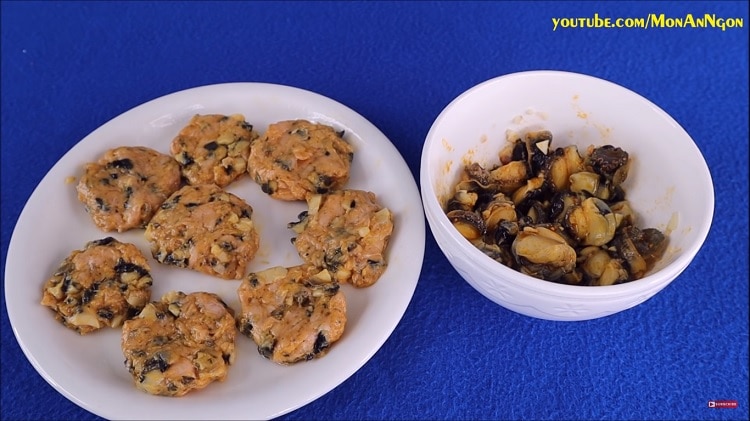 Chop the half of the snail meat finely and mix with Vietnamese raw ham paste, some minced garlic and shallots, sugar, ground pepper, fish sauce, and annatto oil for making snail rolls. Marinate about 15 minutes. Roll the filling into golf ball-sized balls and then arrange on a plate. 

Marinate the rest of the snail meat with a little minced garlic and shallot, fish sauce, sugar, annatto oil, and ground pepper for 15 minutes. 
Cut each of the tomatoes into 4 pieces. 

Chop the green onions and saw-leaf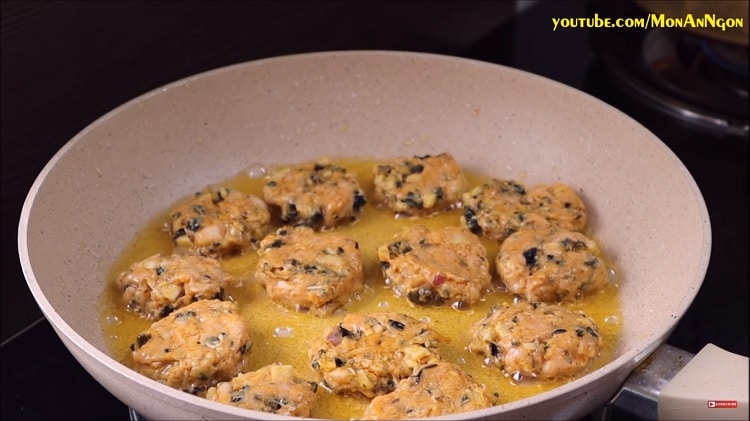 Cut the tofu into cubes and then deep fry them until golden brown. Continue frying the snail rolls on medium heat until golden brown and set aside.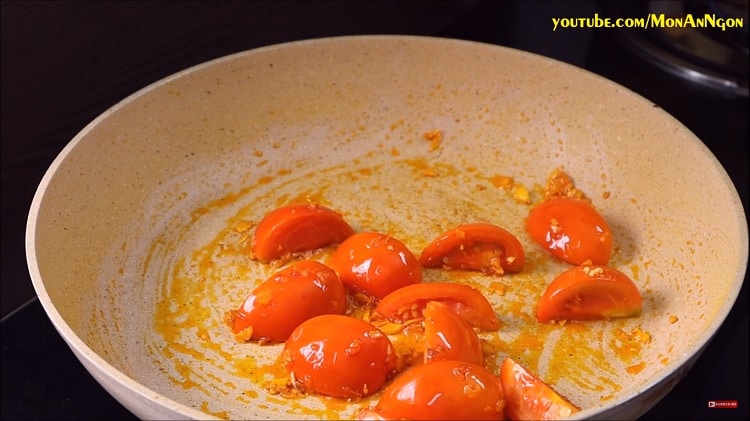 Heat some annatto oil in a pan; add a little minced shallot and garlic and sauté them until fragrant. Add the tomato pieces with some seasoning powder and stir fry for about 2 minutes, keep aside.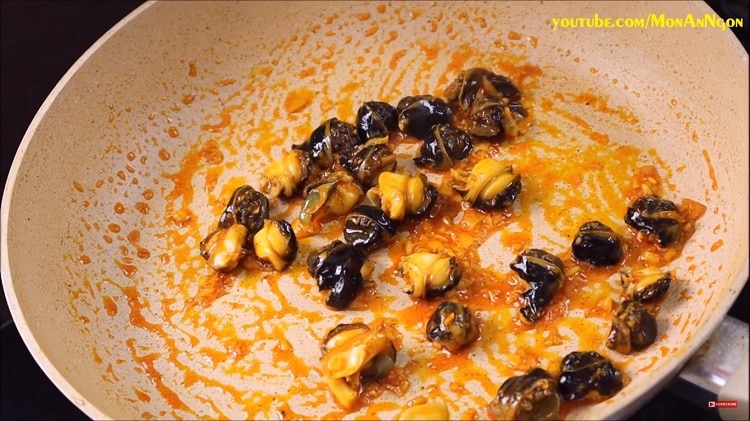 Continue adding the rest of annatto oil and minced garlic and shallots to that pan. Sauté until fragrant, add the snail meat, and stir fry over high heat for two minutes. Put it in a bowl.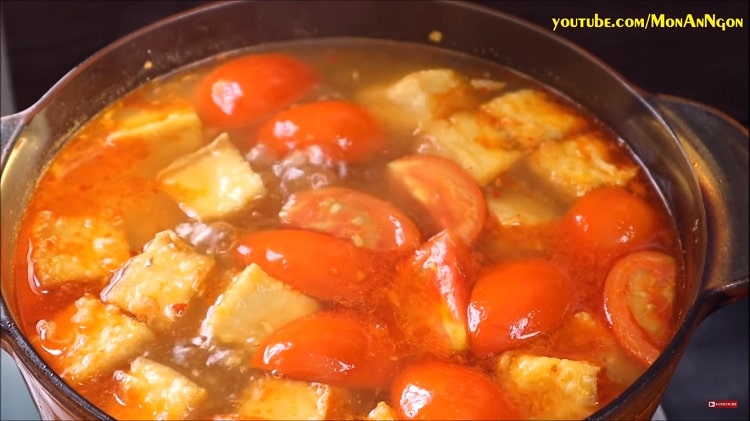 Add the tomato and fried tofu to the soup pot and continue cooking for 5 minutes over low heat. Add 1 tablespoon of satay sauce and the rest of seasoning to it. Finish off with 1 tablespoon of rice wine vinegar (in Vietnamese we call it "Giấm Bỗng") and season again to suit your flavor.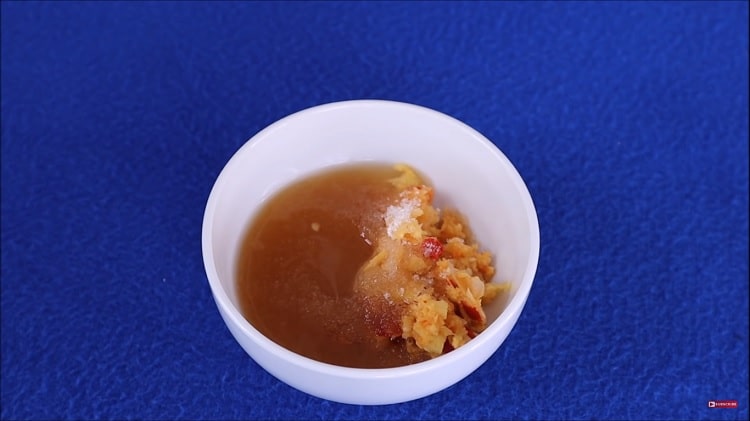 For making the dipping sauce: put some minced garlic, chili, and ginger to a small bowl, add two tablespoons of sugar, 1 tablespoon each of lemon juice and fish sauce and stir evenly.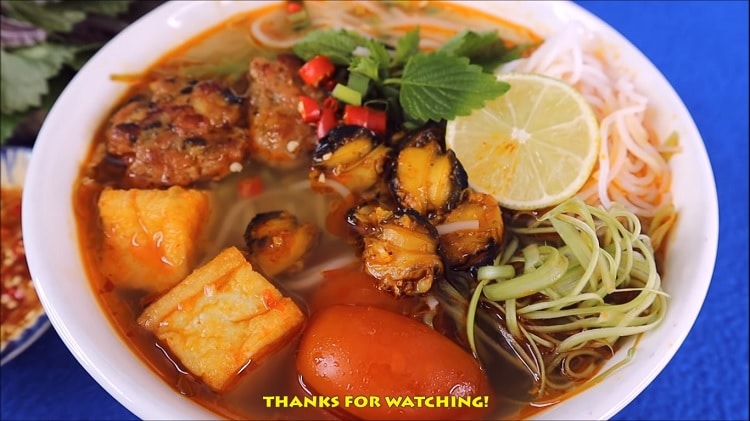 Blanch the rice vermicelli in boiling water and put it in a serving bowl. Assemble snail rolls, snail meat, and tofu on noodles. Ladle on hot broth to cover. Garnish with chopped herbs and serve with dipping sauce, a platter of water spinach, Vietnamese balm, Vietnamese perilla, and lemon wedges.
Other Vietnamese recipes you can try at home:
Vietnamese Street Style Snails
Vietnamese Chicken Noodle Soup Recipe
I think this Vietnamese snail rice noodle soup recipe is a good option for one cold day. Make sure you will not skip this amazing dish when coming to Vietnam. I bet you won't regret your decision. 
By Mai Cao