Pho is one of the most famous dishes in Vietnamese cuisine. If you are a Vietnamese food lover, you definitely know that there are hundreds of ways to cook Pho, from the North to the South. It is amazing that once you try Pho, you surely cannot forget the delicious and sweet flavour with alluring fragrant. Pho is not only delicious to eat but also contains numerous good nutrients for human health. In this article, Vina will introduce to you a simple and tasty version of Pho – Vietnamese mixed pho with beef recipe. Let's see how to prepare this recipe and make it at home to share with your family.
How to Make Vietnamese Mixed Pho with Beef Recipe:
I. Ingredients: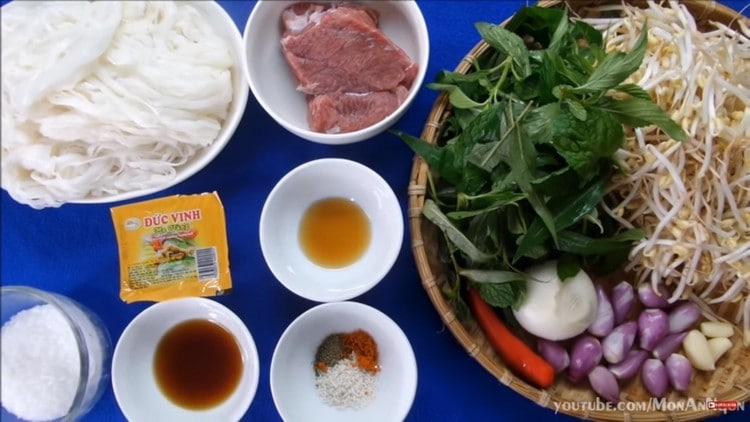 500g rice noodles (phở)

100g beef

Basil, bean sprouts

Onions, chilli

Shallots

1 tbsp sesame oil

Pepper, red chilli powder

6 tbsp fish sauce

8 tbsp sugar

60g tamarind
II. Instructions: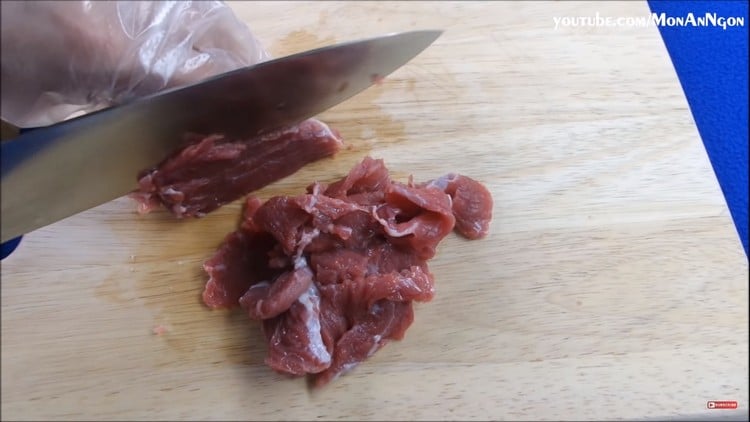 – Slice the beef and put it into a bowl.
– Slice the onions and put in the bowl with beef.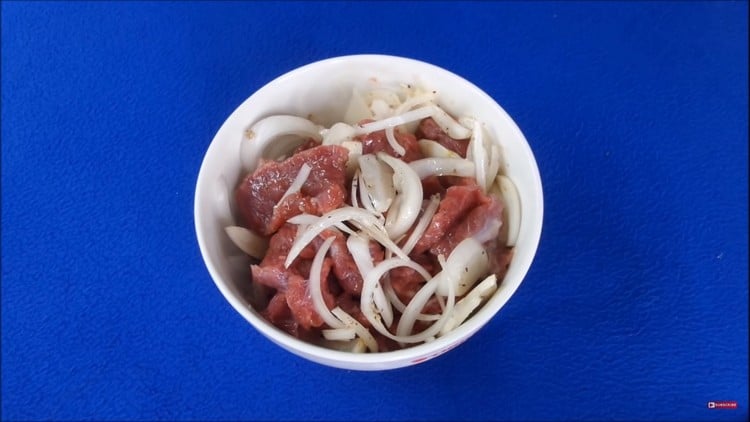 – Add sesame oil, fish sauce, sugar, seasoning powder and pepper into the bowl with beef and mix well. Set it aside to marinate for 15 minutes.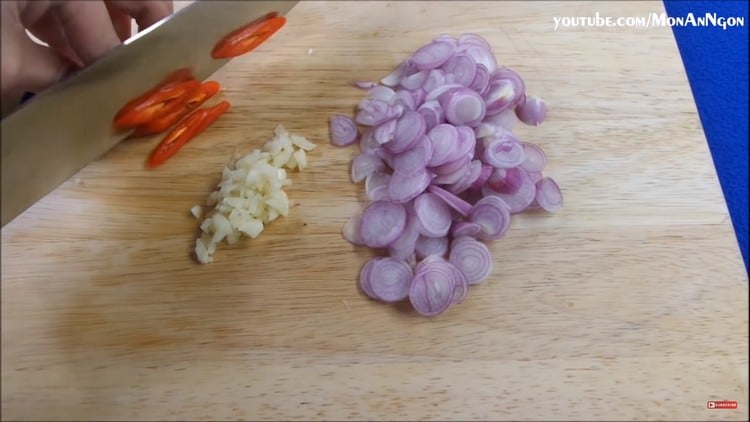 – Slice ​​shallots, chillies and mince garlic.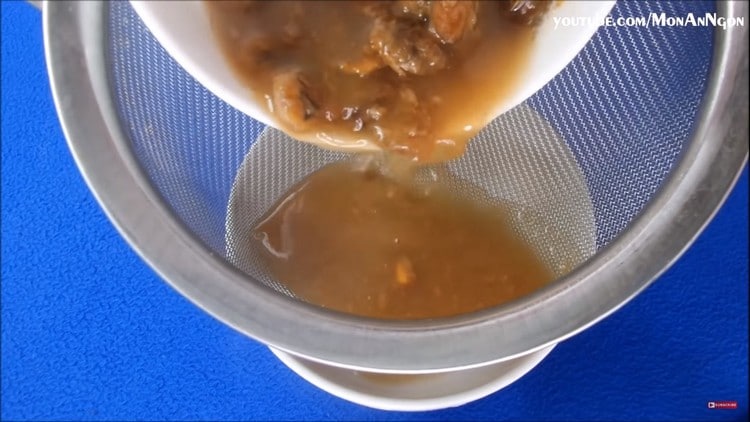 – Put tamarind in a bowl, pour 150ml boiling water. Smash the tamarind and get the tamarind water.
– Pour the tamarind water through a filter to get tamarind juice.
– Add fish sauce, sugar, seasoning powder, pepper, red chilli powder and 50ml water into the tamarind juice then mix well.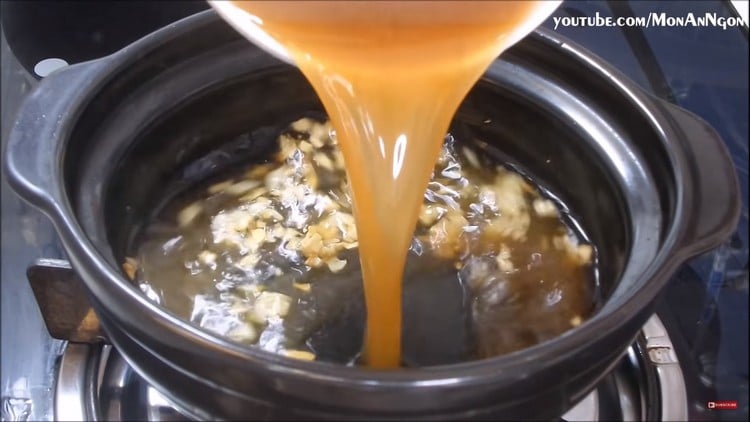 – Put the pot on the stove. Add oil, minced garlic, pour tamarind juice in and stir for 5 minutes. You will get the mixed sauce.
– Then turn off the stove and pour the mixed sauce into a bowl.
– Put a pan on the stove, add oil and sliced shallots then stir-fry.
– When the shallots turn light yellow, take them out.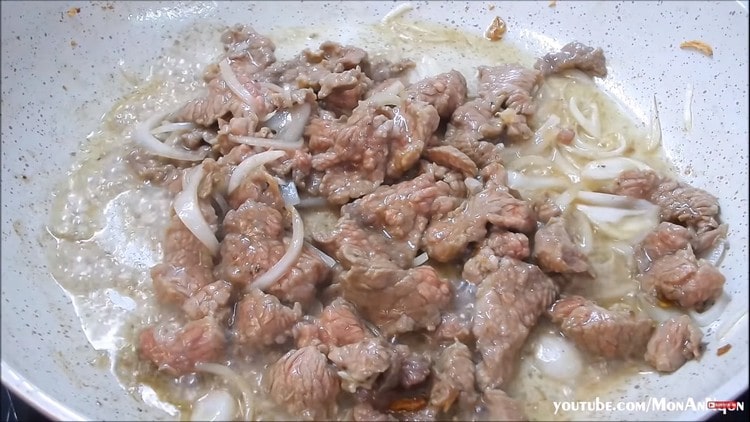 – Put the beef in the pan and stir-fry. When the beef is cooked, take it out to a bowl.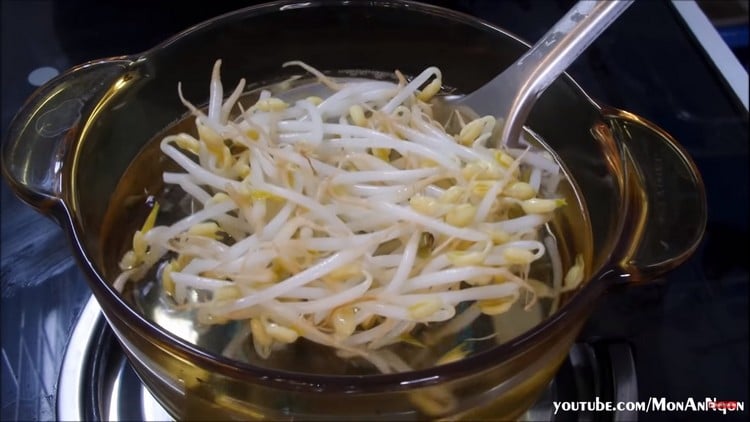 – Put a pot of water to the stove to boil then add the bean sprouts into boiling water to blanch. 
– In a bowl, add the rice noodles and pour the mixed sauce in. Then top with bean sprouts, beef and vegetables.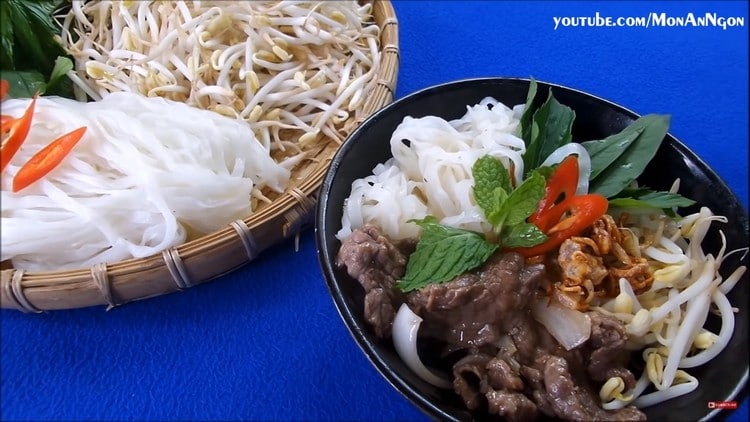 Are you pleased with your Vietnamese mixed pho with beef and tamarind? With some simple instructions, your flavourful appetizing mixed pho with beef recipe is completely done. It has a charming appearance and is full of flavour for you to enjoy. Let's make this delicious Pho version for your beloved family. To update more amazing Vietnamese recipes, visit our website now and have fun!
View more:
By Phuong Khanh