Chives soup cake (bánh canh hẹ) is one of the famous specialities of the central provinces like Phu Yen or Nha Trang. A bowl of chives soup has a very sweet bone broth, with chewy fish cake, quail eggs, and especially lots of chives. It is perfect to cook a pot of rich taste and warm soup cake for your whole family on a rainy day. Making a chives soup cake is similar to making bone soup cake or fish soup cake. The special ingredient is the fresh chives with sweet and delicious flavour. Today, Vina.com will introduce to you how to make this tasty chives soup cake recipe. It is time to try a new dish and learn more about Vietnamese home cook recipes. Let's start now!
Fresh and Flavourful Vietnamese Chives Soup Cake Recipe
I. Ingredients: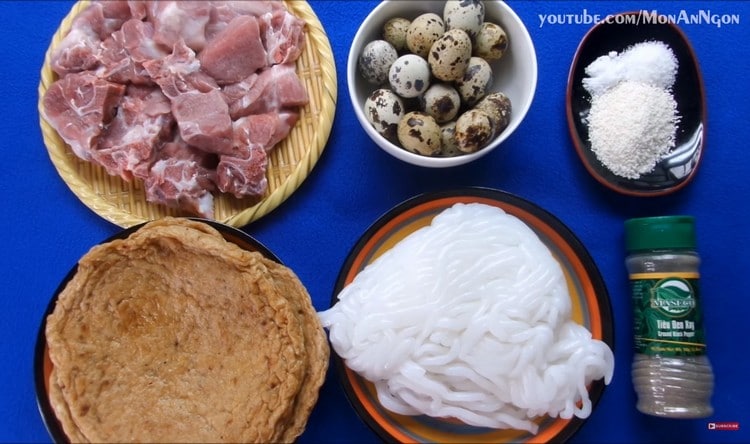 Pork bone 500g

Quail eggs 20

Pork seasoning powder, sugar, salt, and pepper

Thick Vietnamese noodles (Vietnamese: Bánh Canh)

Fried fish cake 400g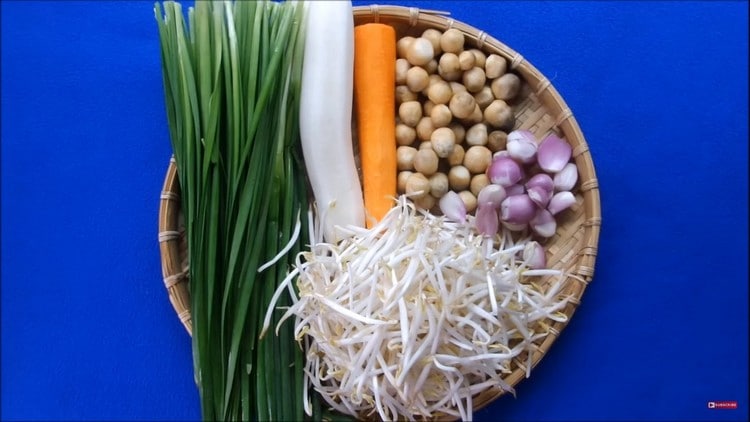 Chives 150g

Scallions

White Radish 100g

Carrot 100g

Mushroom 100g

Shallots 50g

Bean sprouts 200g
II. Instructions:
– Place a pot of water on a stove to boil then blanch the pork bones.
– After 3 minutes then take the pork bone out, and rinse with cold water.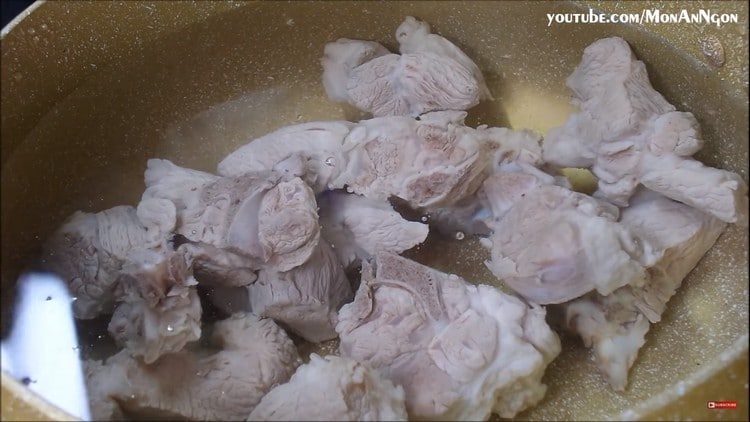 – Place a pot on the stove, pour 2 litres of water into the pot. Add the pork bones, seasoning powder, sugar and salt to the pot then stew for 60 minutes.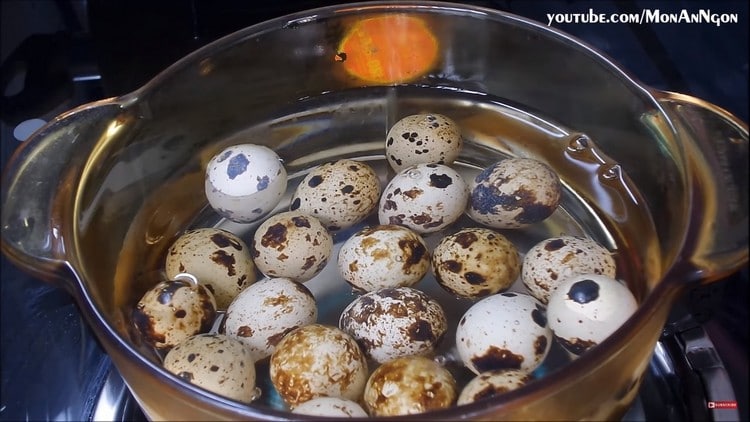 – Place a pot of water on a stove, add the quail eggs and boil for 4-5 minutes. 
– When the eggs are cooked, take out, put into cold water then peel.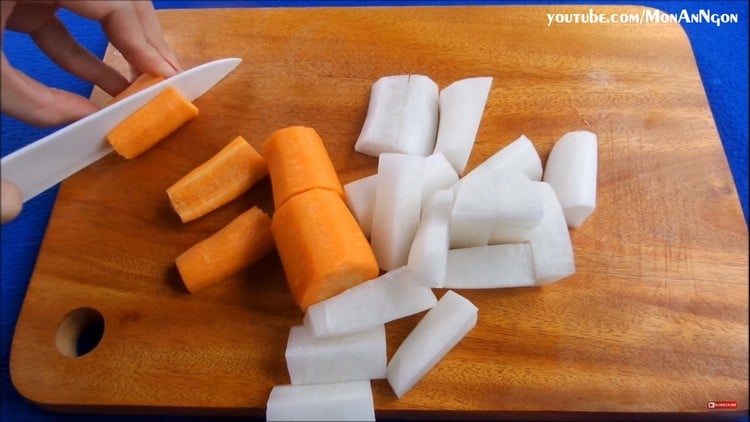 – Cut the white radish and carrot into pieces.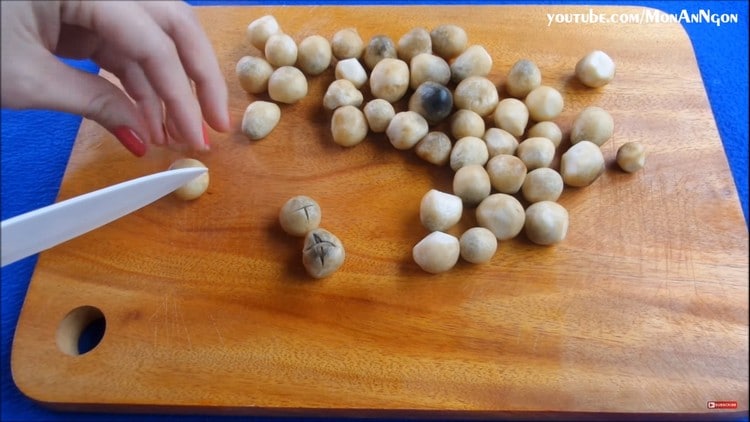 – Cut the mushrooms and scallions.
– Add the carrots, white radish and mushrooms into the broth pot.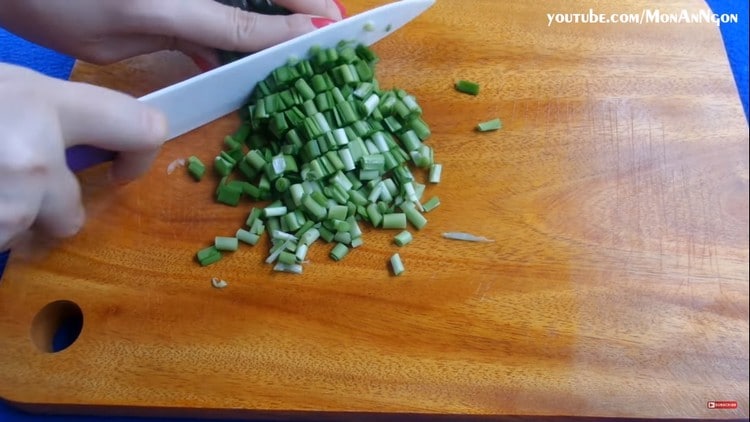 – Slice the chives into 1cm length.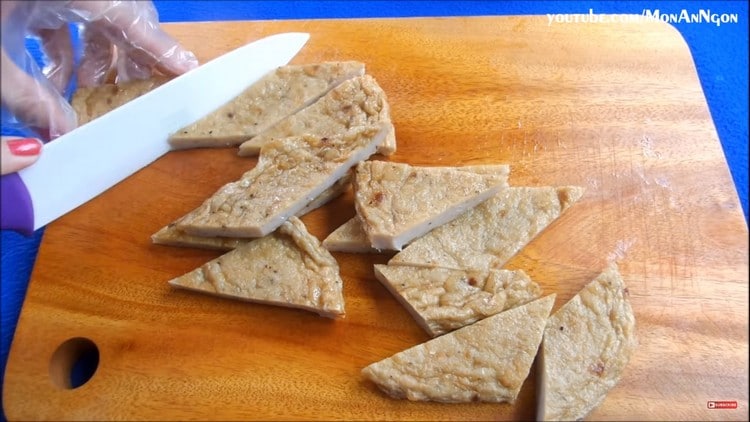 – Then cut the fried fish cake.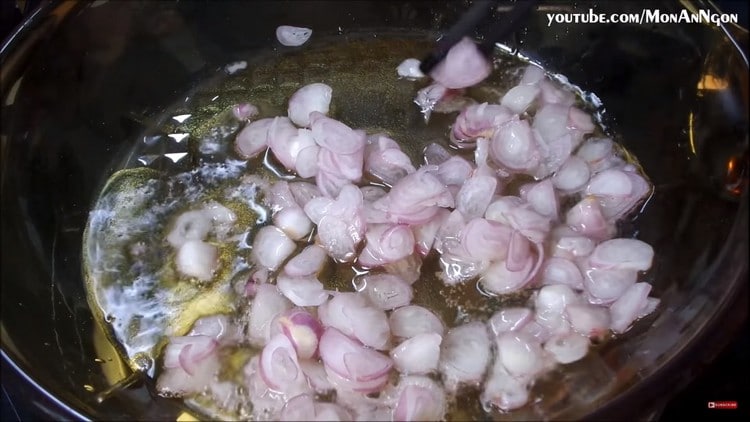 – Slice the shallots.
– Put a pan on the stove, add oil and sliced shallots then stir-fry.
– When the shallots turn light yellow, take them out.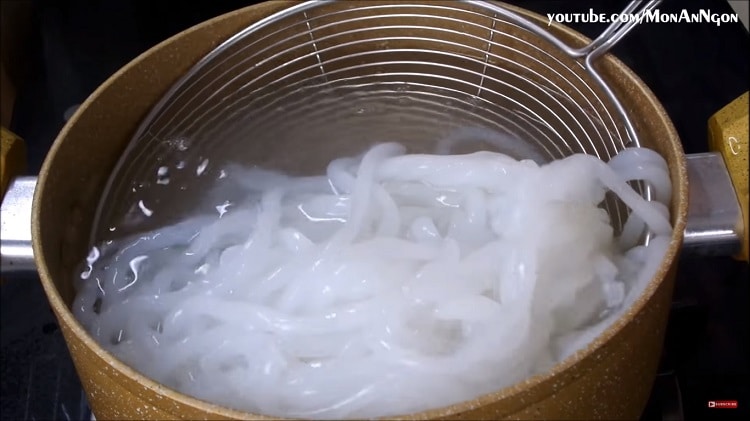 – Put the pot of water on the stove to boil, then add the soup cake to blanch.
– In a bowl add the soup cake, bean sprouts, scallions, chives, boiled quail egg, fried fish cake and pour the broth in.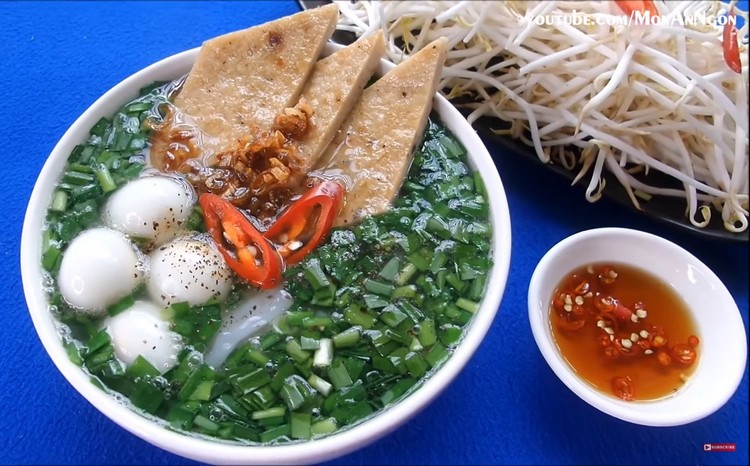 Well done! Your chives soup cake has been completed. Vietnamese chives soup cake recipe is not difficult at all, just with some simple ingredients, you can make it in your lovely kitchen. To learn more Vietnamese delicious foods, take a look at our website now. Have fun and enjoy.
View more:
By Phuong Khanh