Square crab spring rolls recipe (Nem cua bể) is known as a specialty of Hai Phong city, which is an authentic Vietnamese dish. If you fall in love with Vietnamese spring rolls (nem rán), square crab spring rolls recipe will not let you down for the first try. This dish not only brings you the flavor of a little sunshine and a little sea breeze but also satisfies your taste. It is normally served with Hanoi grilled pork with vermicelli (Bun Cha). Although square crab spring rolls are sold popularly at a lot of Vietnamese restaurants, the square crab rolls made by Hai Phong people have a special smell and taste. The difference of square crab spring rolls in Hai Phong comes from the recipes and ingredients. Rice paper in this region is stickier and thicker than one in other regions of Vietnam. Sea crab isn't big, but its meat is rich and firm. While other Vietnamese spring rolls are of tube shape, square crab spring rolls are wrapped into a square shape. A trip to this city could not be completed without enjoying this famous dish. More importantly, you can also make this dish at home with the following directions:
A Must – Try Vietnamese Food: Square Crab Spring Rolls Recipe
What You Need To Prepare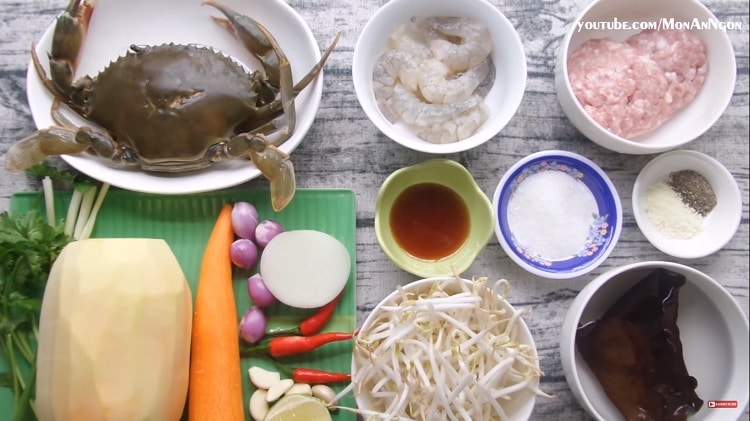 A sea crab (300 – 400gr)

100g of shrimp, peeled

150g of minced pork

½ teaspoon of ground pepper

½ teaspoon of seasoning powder

2 tablespoons of sugar

3 tablespoons of fish sauce

5g of dried wood ear mushrooms, soaked

20g of bean sprouts

Half a lemon

Several garlic cloves

3 red chilies

Half an onion

A few shallots

A carrot

A papaya fruit (almost ripe)

5g of cellophane noodles

A chicken egg

Square rice paper wrappers

Vietnamese fresh rice vermicelli

Spring onions and cilantro leaves

Vietnamese fresh herbs
 Directions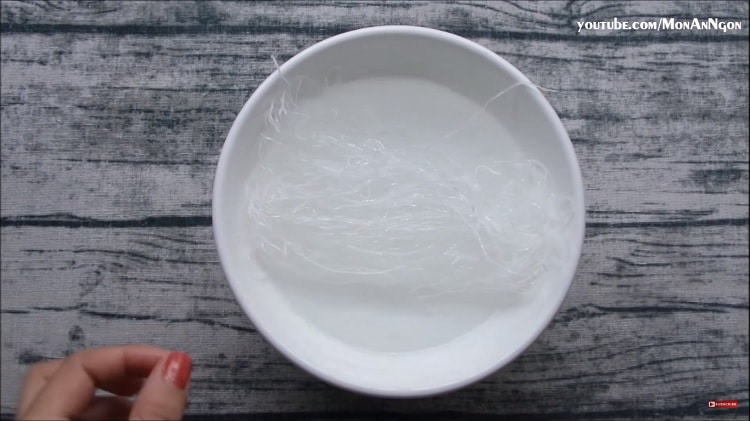 Soak the cellophane noodles in a bowl of water until soft. Take them out and cut them into 1cm lengths.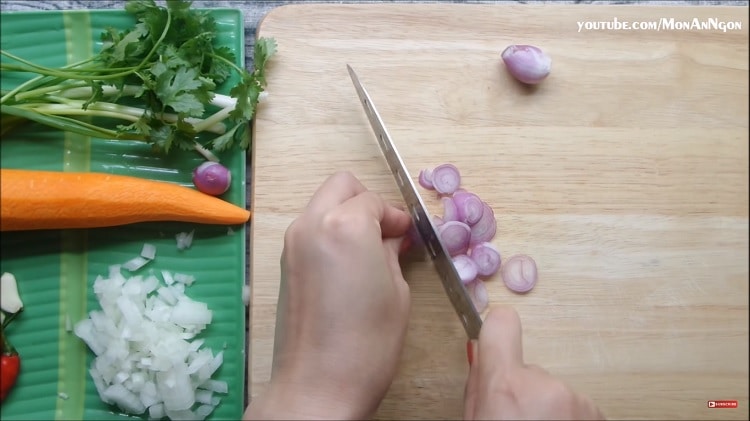 Dice the onion and mince the shallots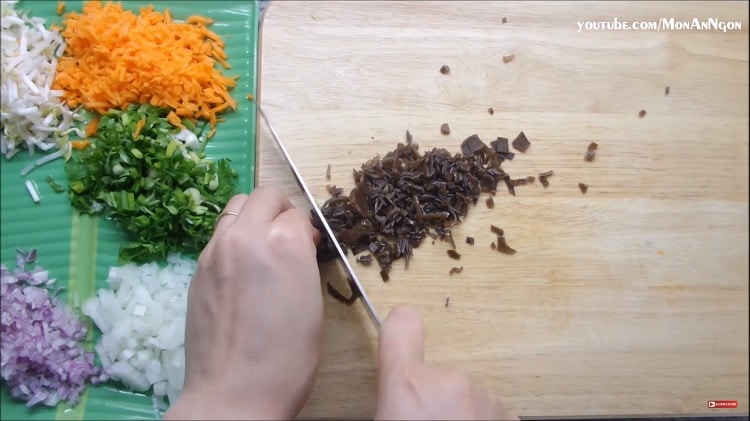 Mince the garlic cloves and chilies. 

Chop the spring onions and cilantro leaves

Grate half a carrot and cut up small.

Cut the bean sprouts into 1cm lengths. 

Wash the wood ear mushrooms and chop them up.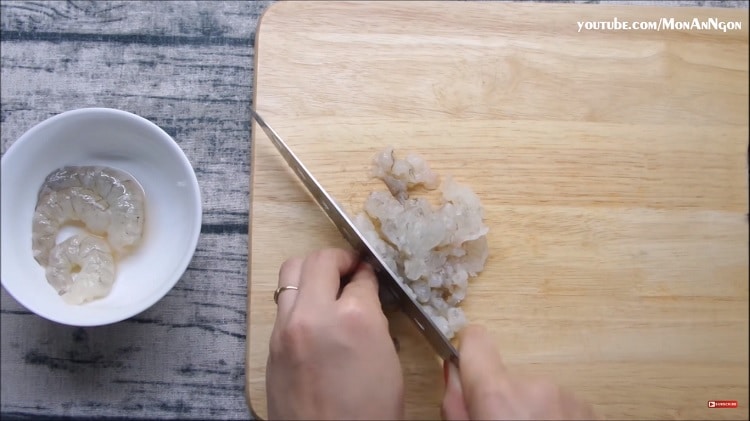 Wash the shrimps and slice them.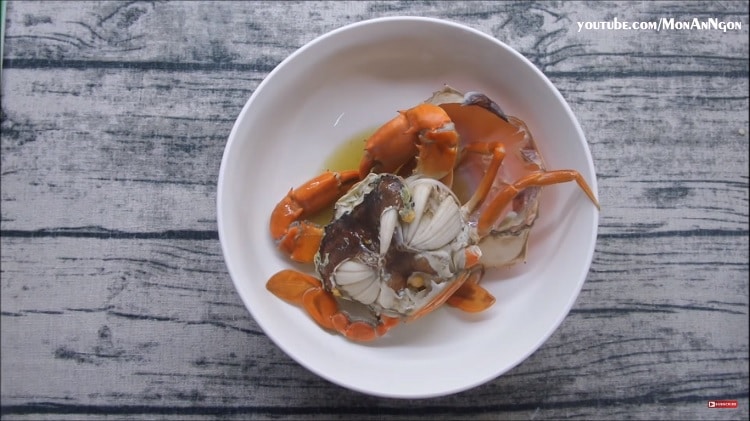 Put the sea crab in a pot and fill with enough water to cover the crab. Turn on the heat and cook. Once cooked, take out and put it into a bowl. Peel off and remove meat from the crab.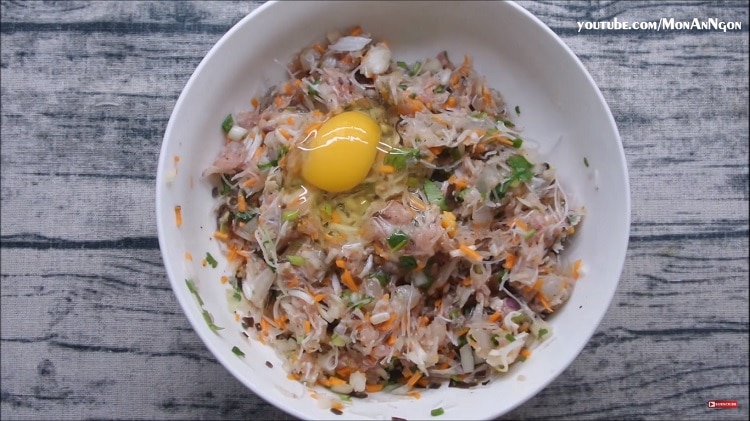 Put the minced pork, sliced shrimp, crab meat in 1 large bowl. Add the above-prepared ingredients to it. Add ½ teaspoon each of seasoning powder and ground pepper, 1 tablespoon of fish sauce to it and mix evenly. Add an egg and mix everything well.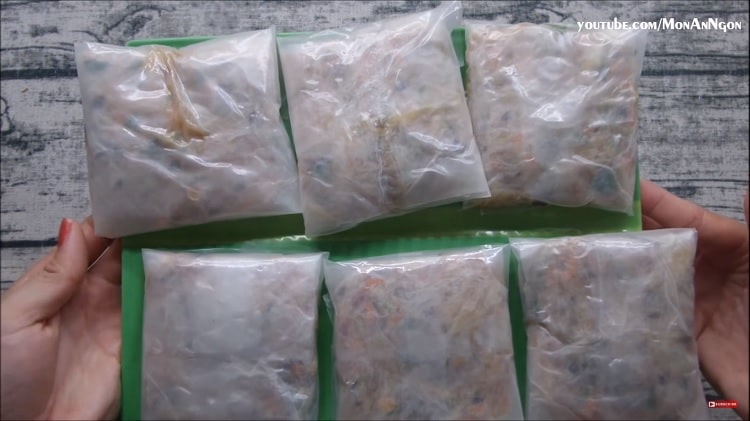 To make rolls: Soften the rice paper wrapper by moistening it with a damp cloth. Work with one rice paper at one time. Place a heaping tablespoon of the filling in one mound in the center of the wrapper; fold the sides over the filling and the ends, creating a square package. Then, wrap again with another wrapper. Place the spring roll on a plate. Continue rolling until you have used up all the filling.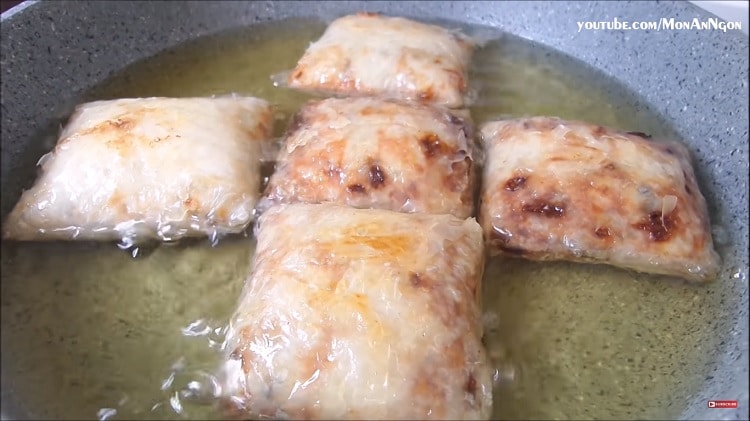 Heat a generous amount of cooking oil in a pan and then start frying spring rolls over medium heat. While frying, don't forget to flip the rolls over. Deep fry until the rolls turn golden brown, bring them out, and let them drain off the excess oil.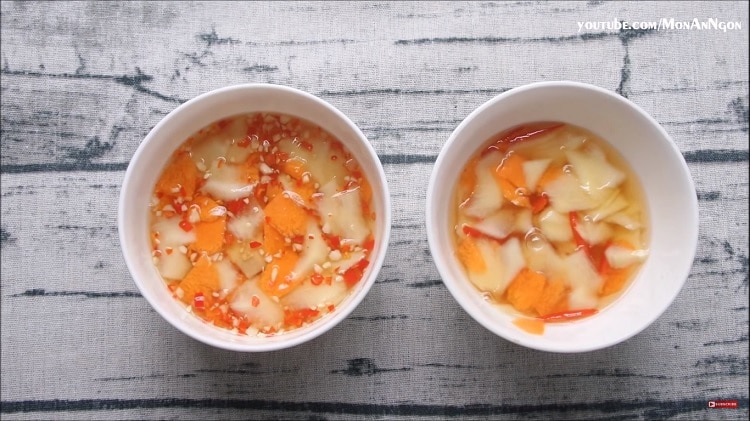 To make the dipping sauce: Prepare half a bowl of tepid water, add the sugar, the rest of the fish sauce, lemon juice, and stir until the sugar melts completely. Grate about ¼ of papaya and half of the remaining carrot into thin pieces. Divide this dipping sauce into two bowls and add the papaya and carrot slices to them. Then, add some sliced chili to one bowl of dipping sauce and put the minced chili and garlic in the remaining bowl. This is because many people don't like eating garlic.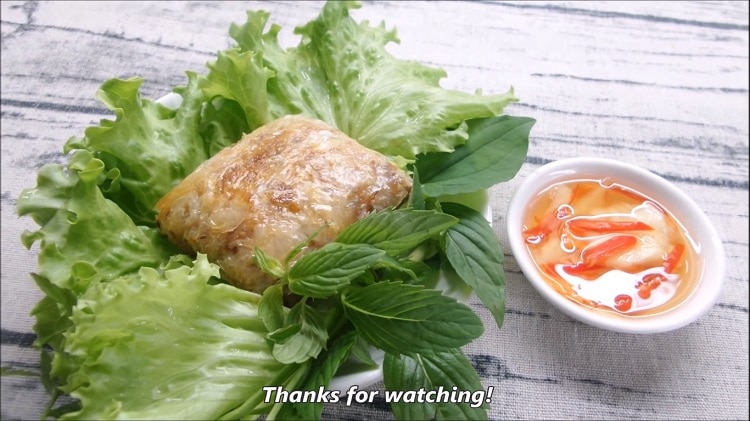 This Vietnamese square crab spring rolls recipe is served with dipping sauce, fresh rice vermicelli, and fresh herbs. 
Read more:
Vietnamese Fried Spring Roll Recipe
Delicious Vietnamese Rolling Pho Recipe
Finally, you already finished a delicious Vietnamese recipe with me. How do you feel? Trust me; you will love this dish. Thank you for reading!
By Mai Cao