Bun Cha is served with noodles, grilled pork and a bowl of sour and sweet dipping sauce, and a basket of greens. Originated from the southern part of Vietnam, this dish has been considered one of the outstanding specialties of Hanoi culinary. You can easily find Bun Cha almost at all times of the year both on street stalls and in restaurants. Bun Cha is a simple dish in which the fresh flavor and savoury complement each other. So let's try this Bun Cha recipe below to make a Vietnamese special food at home. 
The Best Instruction For A Wonderful Vietnamese Bun Cha Recipe
I. Ingredients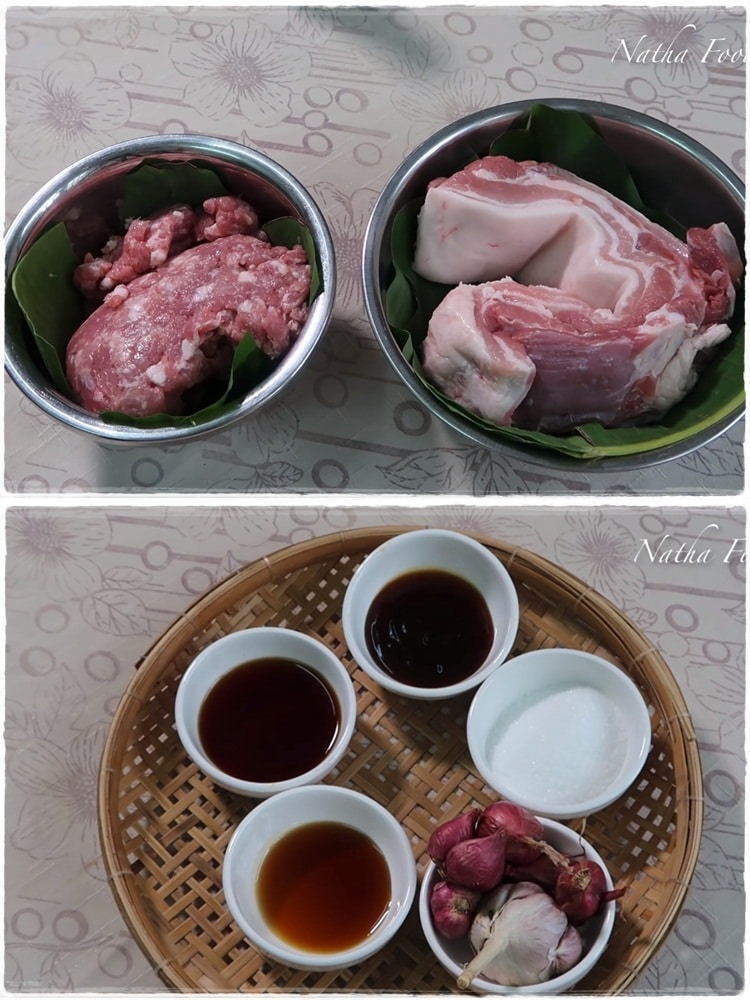 500g

pork belly

500g minced pork shoulder

200ml hot water

50g sugar

20g honey

50g fish sauce

30g oyster sauce

40g minced garlic

50g minced shallots

Scallion

Kohlrabi (or papaya)

Carrot

Aromatic herbs

Round noodles 

Vietnamese caramel sauce
II. Instructions
Step 1: Make Vietnamese Caramel Sauce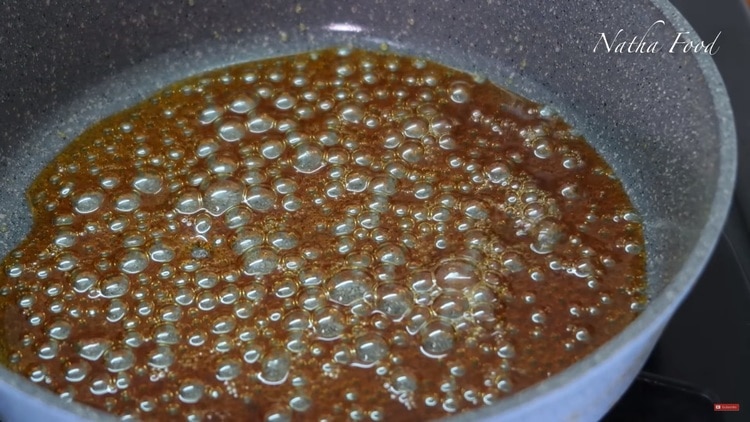 Boil 100ml hot water with 50g sugar. You should only tilt the pan until the sugar dissolves. Do not stir to keep the sugar from clumping. You boil the pan on high heat for several minutes until the water becomes thicker, then set low heat until the color of water changes. When the sugar gets caramel color, add 100 ml water and boil. Let the sugar water cool before using. 
Step 2: Make vegetable pickles and dipping sauce
a. Make vegetable pickles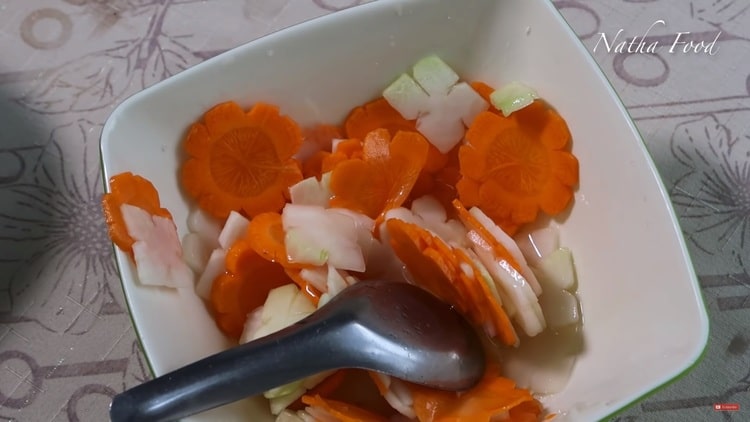 Cut 200g kohlrabi and 200g carrots into slices. Add 30g sugar and marinate the mixture for 10 minutes. Then add 1 tbsp vinegar and ½ tsp salt.  
b. Make dipping sauce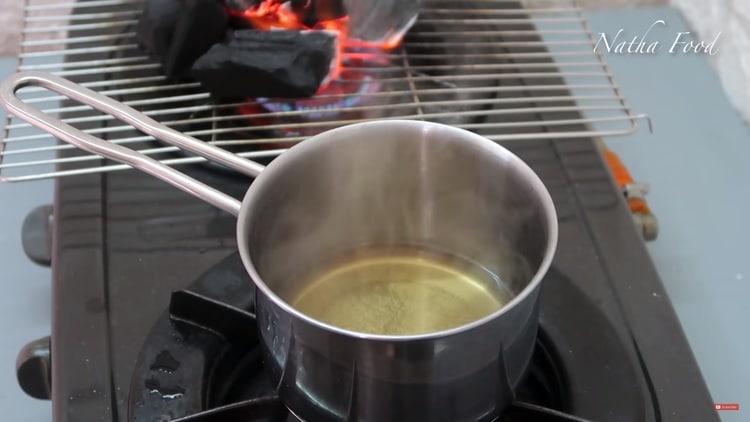 Put 9 tbsp water, 1 tbsp fish sauce, 1 tbsp sugar into a pan and boil. Then add 1 tbsp vinegar, minced garlic and a pinch of salt. 
Step 3: Prepare and marinate the meat
a. Prepare the meat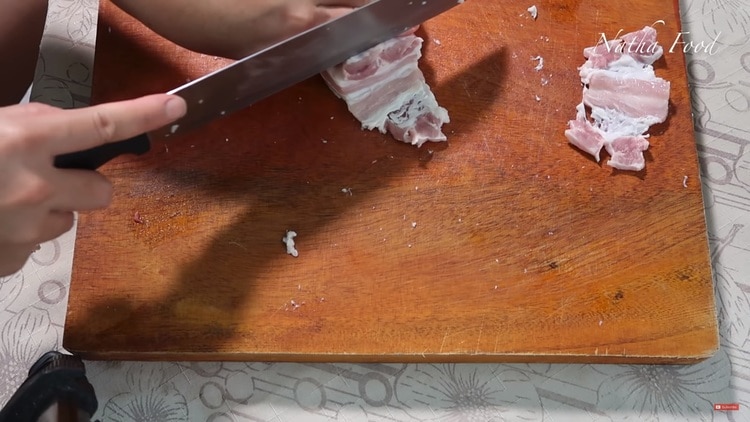 Smash the minced meat for a better taste

Cut the pork belly into thin slices (You should not make it too thin to keep the meat from being dry when grilled)
b. Marinate the meat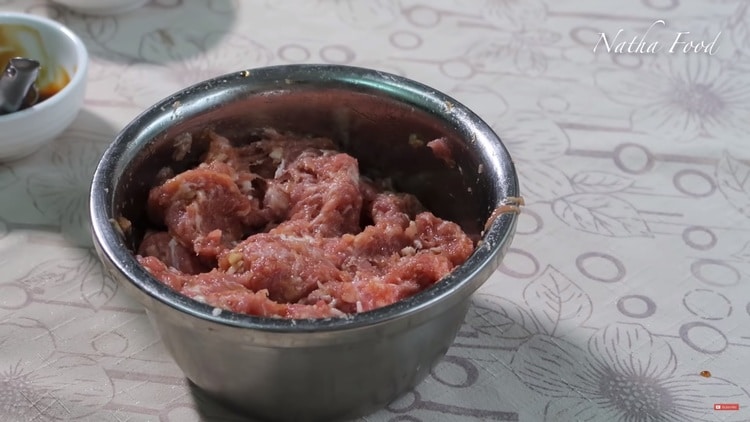 Marinate the minced meat with 45g minced shallots and garlic

Then add 10g honey, 25g fish sauce, 15g oyster sauce and some caramel sauce to the meat (if the meat is too lean, you can add some cooking oil). Mix it well and leave for about 30 minutes to 1 hour.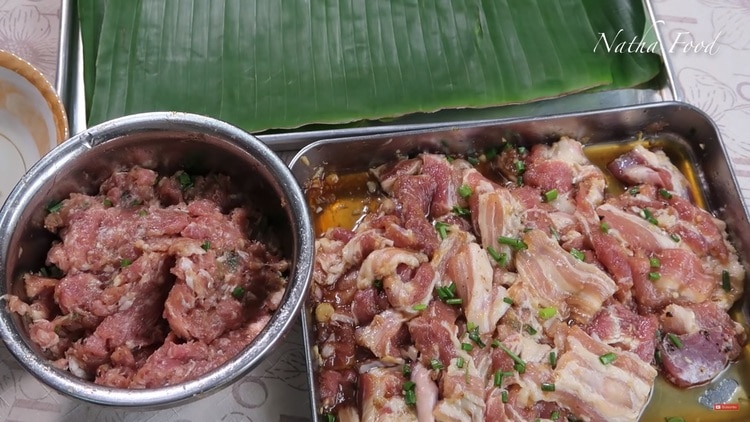 Marinate the same ingredients with sliced pork belly. (You can add a pinch of pepper and green onions if you want)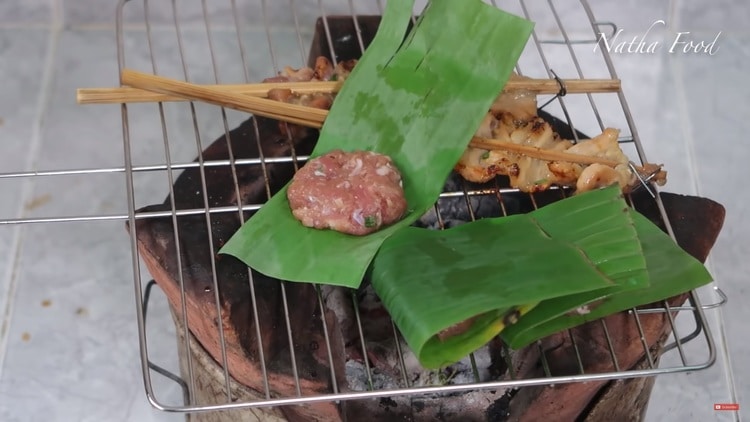 Once the meat has been marinated, you squeeze the minced meat into round balls and grill them over a charcoal fire or in an oven. You can put the meat on banana leaves to grill first. This method will help prevent the meat from being too dry and help them be cooked faster. Then you can remove the leaves and grill the meat directly over the fire.

Finally, put some grilled meat and some pickles in the warm dipping sauce, you can enjoy a scrumptious and authentic Bun Cha.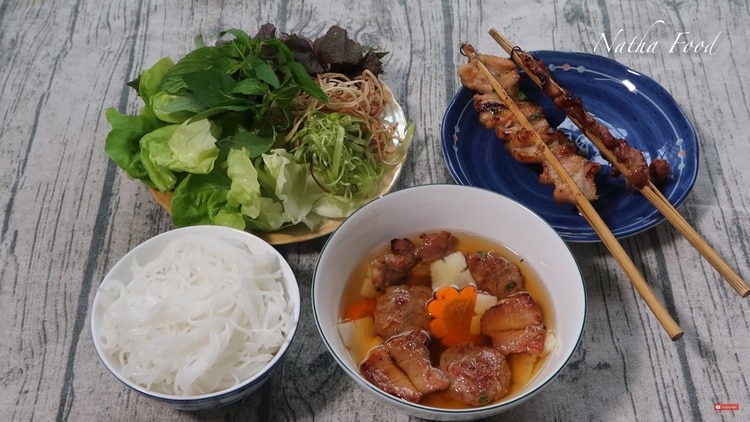 With this Bun Cha recipe, now you can cook Bun Cha for your family and friends instead of going to restaurants. Give it a try and do not forget to share your results with us in the comment box. We offer you a variety of wonderful Vietnamese food recipes on our website Vina, so let's check and enjoy your time. Thank you!
View more: 
Vietnamese Beef Noodle Soup Recipe (Phở Bò)