Vietnamese head cheese (Giò Thủ or Giò Xào) is mainly made of parts of pig head, such as nose, tongue, and ears, combined with a few species, such as onions, mushrooms, and pepper, which is a popular food for Lunar New Year , particularly in the north of Vietnam. It is also a favorite food of everyone because it is very peppery, crunchy, flavorful, high in protein, and is also rich in collagen.
The way to make this recipe is not as simple as everyday dishes. Therefore, you need to be skillful and careful to make this dish. For those who are interested in the Vietnamese head cheese recipe, the following content on Vina.com is the secret of making it at home. Try it right away!
Vietnamese Head Cheese Recipe – A Traditional Food In Tet Holiday
I. You Need To Prepare: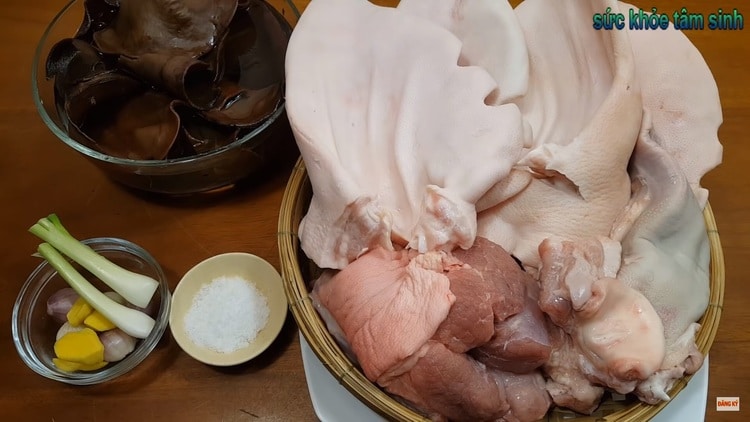 Pork meat – 2kg (including 4 pig ears, 1 pig tongue, ½ boneless pork shank)

Shallots, ginger

Scallions, white part only

Wood ear mushrooms: 70g

Salt

Ground peppers and peppers

Palm sugar or

refined sugar: 10g

Broth mix

Monosodium glutamate (MSG)

Fish sauce: 20g

Cooking oil:100g
II. Instructions: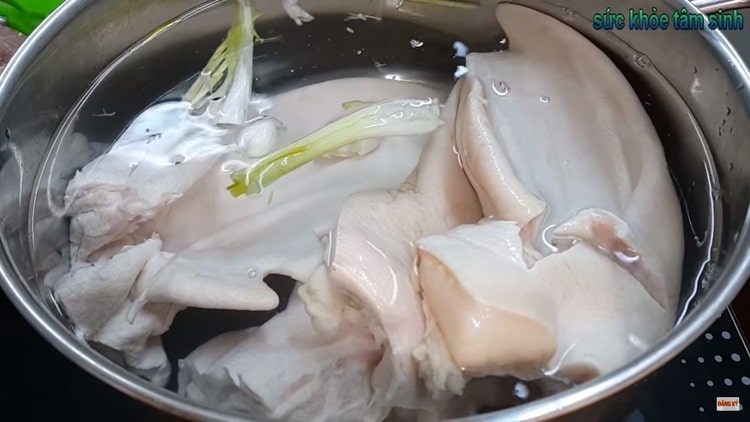 Take a saucepan of water and add shallots,

scallions, crushed ginger, and one tablespoon of salt to it. Then, add pig ears and tongues to it (excluding boneless pork shank) when water is still cold. Boil it.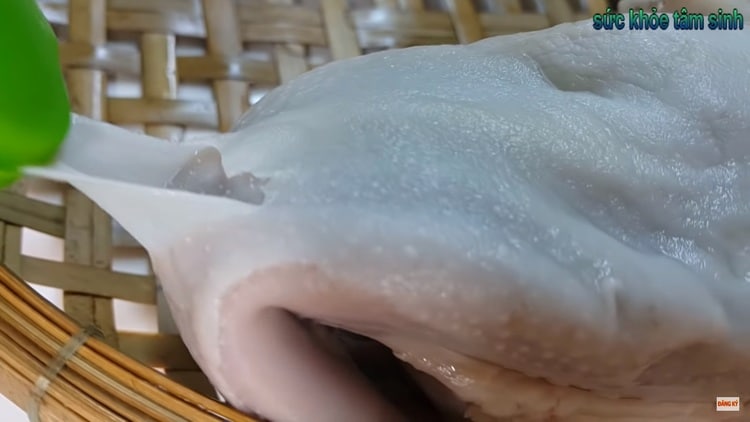 Continue boiling for about seven minutes until the water temperature is about 70°C, and then take out the tongues. Peel off the white membrane on the tongue and rinse well.
Note: Don't over boil the tongue because the white membrane on the tongue will stick to the meat, causing it to be very difficult to peel.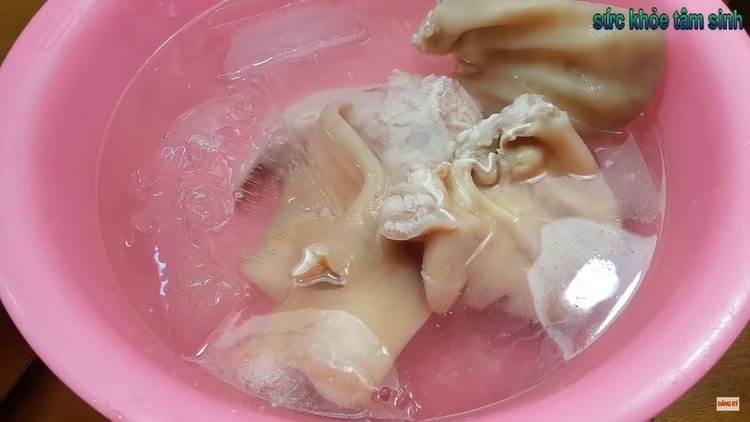 Boil the pork ears for about 20 minutes before removing them and soak in ice water for about 15 minutes.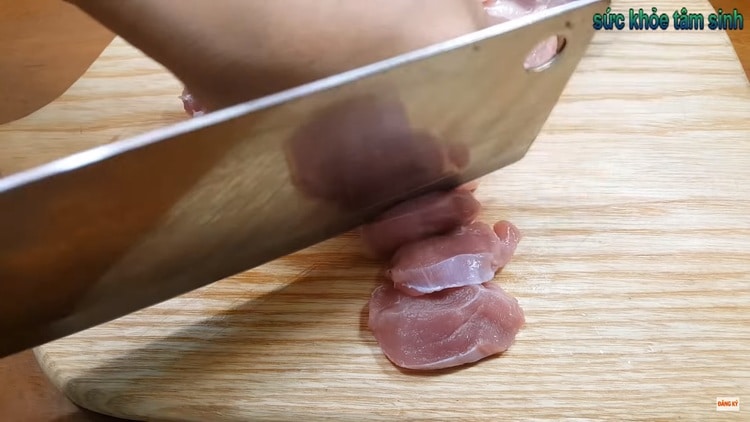 Cut the boneless pork shank, pork ears, and pork tongue into moderately thin pieces.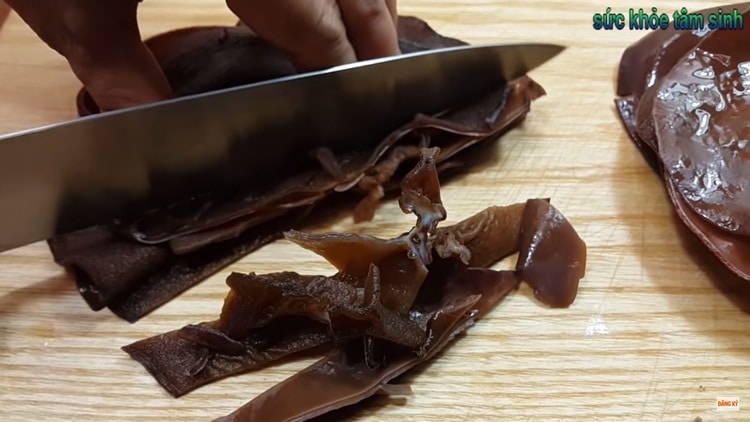 Cut wood ear mushrooms, when soaked and washed, into 1cm thick pieces so that when stirring fry, the wood ear mushrooms will not be mushy and will be brittle.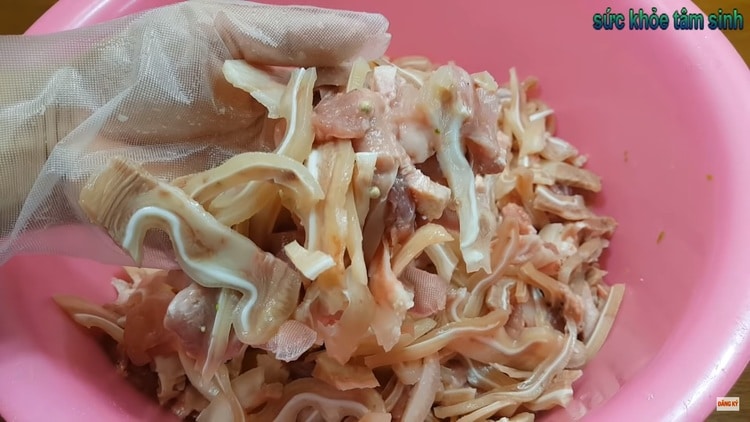 Marinate meat: You put all the sliced pork into a large bowl and add 1 tablespoon of minced

scallions

, 1 teaspoon of ground pepper, 1.5 teaspoons of peppers, 1 tablespoon of palm sugar (or refined sugar), 1 tablespoon of broth mix, 2 teaspoons of MSG, and 20g of fish sauce. 

Crush the meat evenly to infuse all the spices (you crush a little hard to make the spice get absorbed into the meat). Marinate for 30 minutes to 1 hour.

After that, stir-fry the mixture.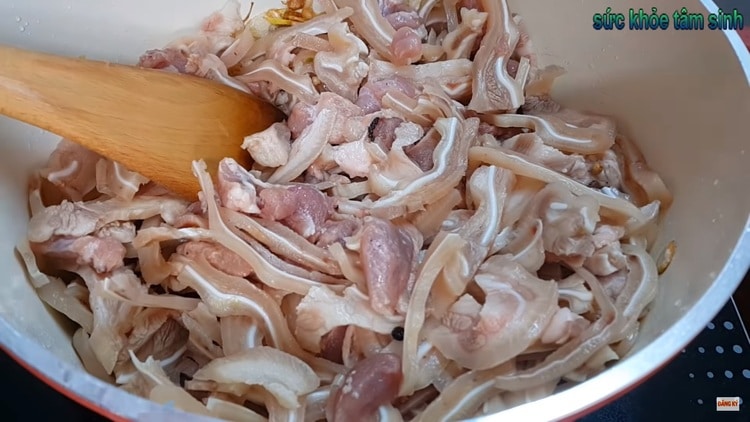 Heat 100g of cooking oil in a saucepan, add 70g of thinly sliced shallots and 10g of sliced ginger to it, and sauté until fragrant. Then, stir-fry the meat on high-heat to avoid making the meat dry. If you have fermented sticky rice, you can add 1 to 2 tablespoons during stirring-fry.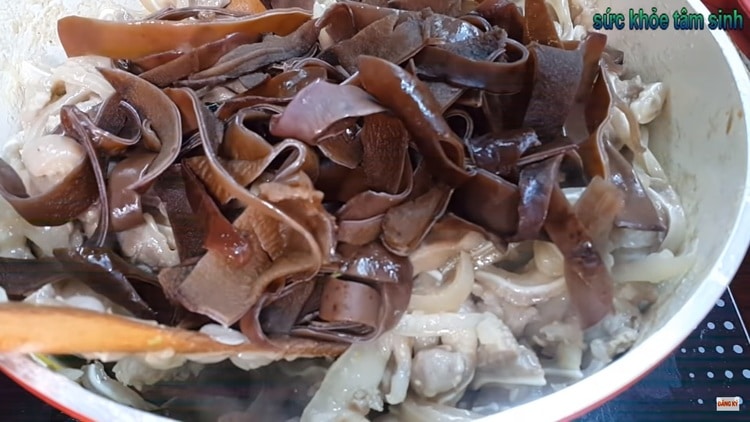 When the meat is medium-rare, you add wood ear mushrooms and stir-fry for about 5 minutes. Once done, you add one teaspoon of pepper and stir evenly.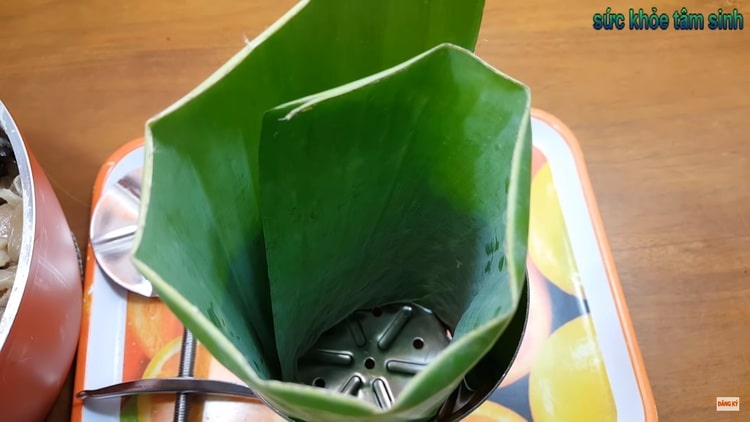 Arrange banana leaves on the mould and put the hot meat into it. Wrap up and tie securely. Always press the mould to make the meat have more sticky and flavor of banana leaves.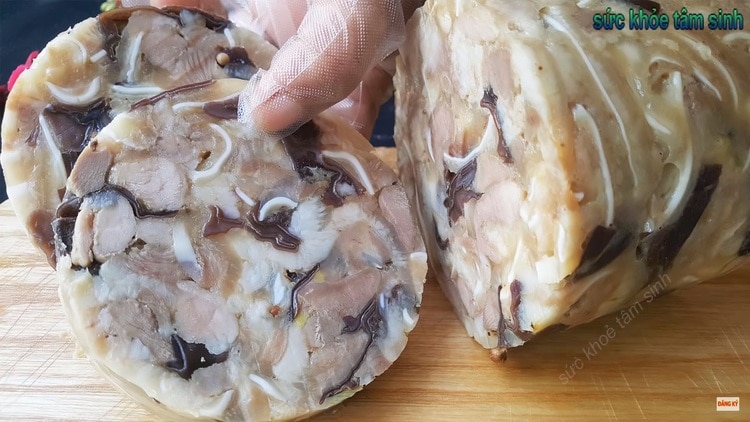 When it has cooled, put it into the refrigerator for about five hours. Then, remove the mould and peel off the outer banana leaf. Serve with rice.
Read more:
With the way to make Vietnamese head cheese recipe above, you can easily make this recipe by yourself. Good luck and enjoy!
By Mai Cao