Updated: 11/9/2019
Lenin Park is a small relaxing attraction in Hanoi that has a convenient location, green space, and historical values. This spot is not only a solemn but also tranquil park that attracts both domestic and international visitors. Located at 28A Dien Bien Phu (Điện Biên Phủ), Ba Dinh (Ba Đình), Hanoi, Vietnam, the park should not be confused and misunderstood with the old Lenin Park (now called Thong Nhat Park (Công viên Thống Nhất)).
Lenin Park – An Amusement Park In Hanoi 
In spite of the name, Lenin Park is not only a significant historical monument, but it also is seen as an amusement park.
Lying at the crossroads of Dien Bien Phu Street, Tran Phu (Trần Phú) Street, and Hoang Dieu (Hoàng Diệu) Street; therefore, the park can be easily reached from any part of the city. 
Lenin Park's name reflects a historical period of Vietnam and has historical values, which creates a unique attraction of the park. According to history, Lenin Park is one of the earliest built parks in Hanoi. The park went through many events and had different names until it is called Lenin Park nowadays. From 1894 – 1897, the French colonists occupied Hanoi, filled Elephant Lake to build a flower garden that was called Robin. These colonists placed two statues of French soldiers. One soldier pointed his gun at the Flagpole, and another threw a hand grenade. Around two statues are the images of local Vietnamese people, including monks, farmers, workers, and merchants.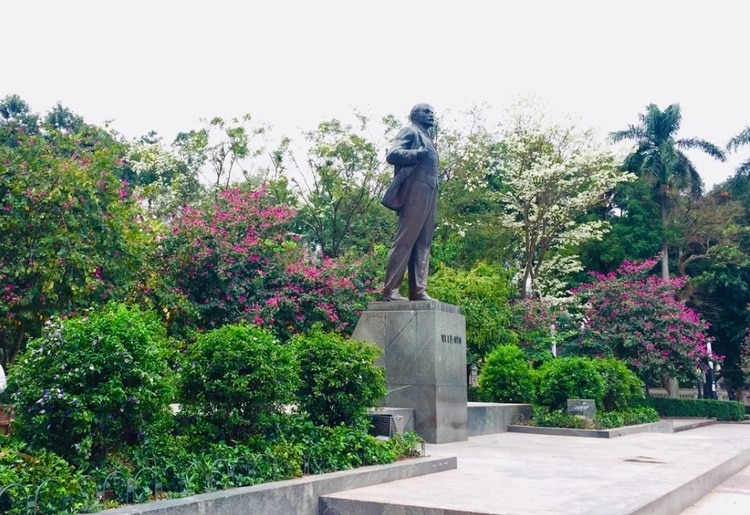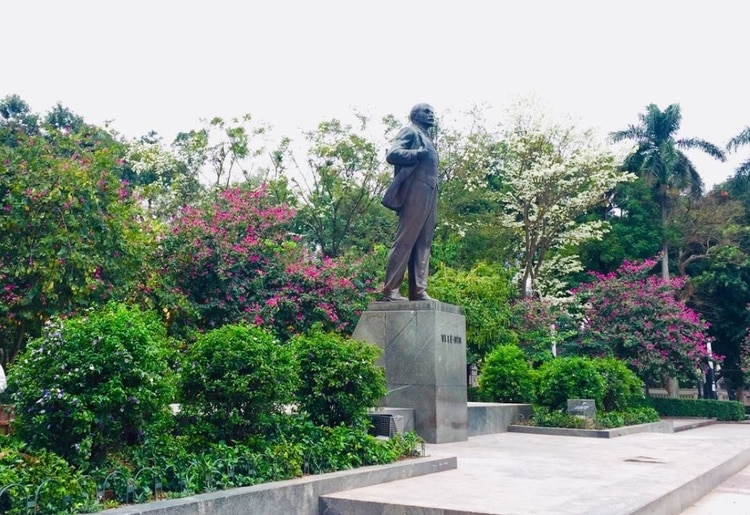 After the successful August revolution of 1945, Hanoi people destroyed two statues of colonists but still kept the flower garden. This garden was named Chi Lang (Chi Lăng). In 1982, the Vietnamese government decided to build the Lenin statue in Chi Lang flower garden. That 5.2 m bronze statue of Lenin was placed on a 2.7m marble platform that faces Dien Bien Phu Street. On 7th October 2003, Chi Lang flower garden was renamed Lenin Park. 
With the area of 17,000 m2, Lenin Park – Hanoi has spacious space and shady areas. In the park, people have planted many colorful flowers and green trees to provide a fresh and relaxed atmosphere for visitors. The park gets crowded in the early morning and afternoon as many people, including the young and older people drop here to exercise, relax, wander, play soccer, ride bicycles, skateboarding, and more. It is also the place to organize some programs and events for children. If you are lucky, you can see these activities.
Furthermore, wandering the park, you can also find couples taking romantic and beautiful wedding photos. So, a visit to Hanoi Lenin Park will give you the feeling of peace and happiness.
If you have time, do not forget to visit the famous historical sites of Hanoi such as Vietnam Military History Museum, the Imperial Citadel of Thang Long and Hanoi Flag Tower. These places are opposite the park. 
Where To Eat Near Lenin Park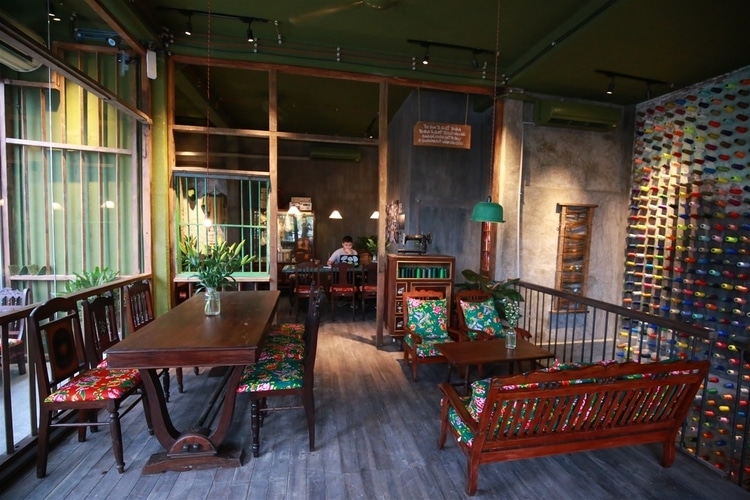 When you visit Lenin Park, do not forget to eat delicious meals and enjoy the fresh drinks at these following places:
Cong Cafe – 32 Dien Bien Phu, Ba Dinh

Ding Tea – 22B Dien Bien Phu, Ba Dinh

Che Go (Chè gỗ) – 9 Tran Phu, Ba Dinh

Food Street – 8A Dien Bien Phu, Ba Dinh 
Where To Stay Near Lenin Park 
If you want to stay overnight in the best accommodation near Lenin Park, your fantastic options should be:
Tonkin Homestay – 0.6 km from Lenin Park 

Parkside Sunline Hotel – 0.5 km from Lenin Park 

Emerald Hotel – 0.7km from Lenin Park 

Rosaliza Hotel Hanoi – 1 km from Lenin Park 
That is all the information you need to know about Lenin Park in Hanoi, Vietnam. We hope that you will find this article useful and detailed. Any questions you want to ask can be left in the comment section, and we will answer them as soon as we can. Thank you for reading. Do not forget to support our job by clicking the link Vina.com.
By Nga V