Updated: 08/26/2019
The most favorite tourist attraction in Hai Phong (Hải Phòng) is Cat Ba Island which is well-known for hundreds of small and large beaches but three sites of Cat Co Beach (Cat Co 1, 2, 3) receive a lot of tourists because of the natural landscape, blue skies, and clean water. Located in Hai Phong City, these beaches are ideal places for swimming and sunbathing during the months.
When Is The Best Time To Go To Cat Co Beach Vietnam
Cat Co Beach (Cat Co 1, 2, 3) and other beaches of Cat Ba Island are famous beaches in Hai Phong; therefore, the best time to go there is during the summer from April to November. During these times, there is a lot of sunshine, and the hot weather is ideal for playing sports activities. However, in the peak tourist season in Cat Ba Island, numerous boat tours are coming to this island; therefore, the Cat Co Beach Cat Ba Island is crowded with tourists. So, it may be difficult for you to find the right spot to relax. Furthermore, the hotel price may be much higher at this time of the year and you have to book in advance. For better deals, you should visit these beaches from September to November when there are smaller crowds.
Cat Co Beach – The Beautiful Beach In Cat Ba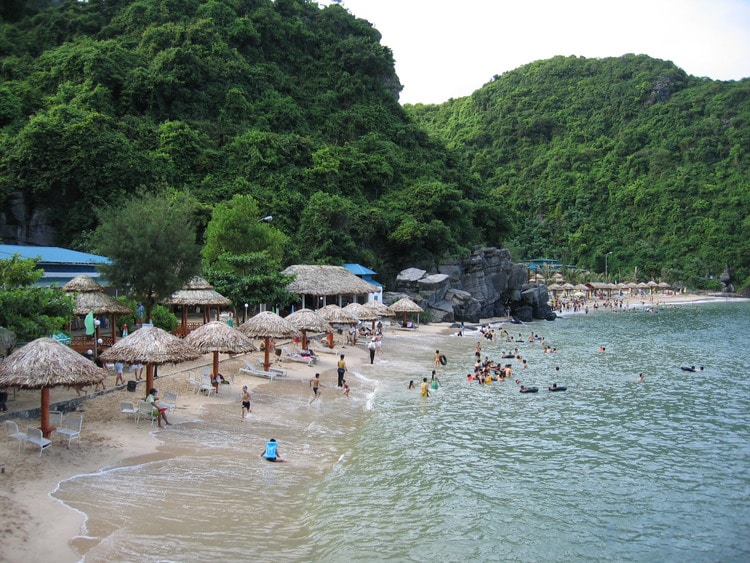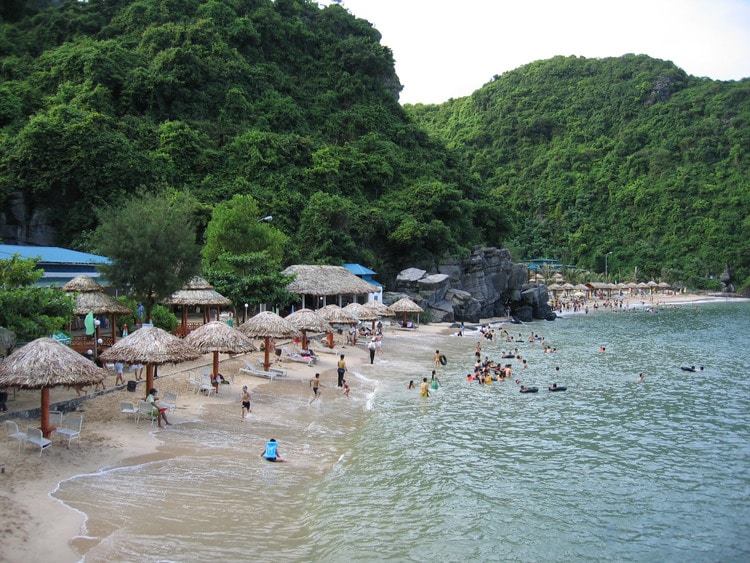 Situated under the mountain, Cat Co 1 Beach with clear water and fresh air is beautiful and wide; therefore, Cat Co 1 Beach is a great place for tourists to shower and rest. Cat Co Beach 2 possesses the mystery and serenity that attract tourists.
A small bridge connects Cat Co Beach 1 with Cat Co Beach 2. Going over the bridge, you can be astonished at a wide open sky, beautiful landscape and green trees. Here, tourists can relax, enjoy the sunbath, swim and feel the fresh air blowing from the ocean.
Cat Co Beach 3 with modern colors is the newest tourist site of Cat Ba Island. It is a beautiful building where tourists can enjoy current services for relaxing, drinking and eating. You can also rent a kayak at Cat Co 3 that costs you 200,000VND.
If you come with your family and friends, you can visit the outside entertainment area on the shore. Although it is not as attractive and famous as Cat Co Beach, this hostel-style small villa is where tourists can enjoy many activities and services for family members.
Read more: What and where to buy in Hai Phong
How To Stay And Eat Near Cat Co Beaches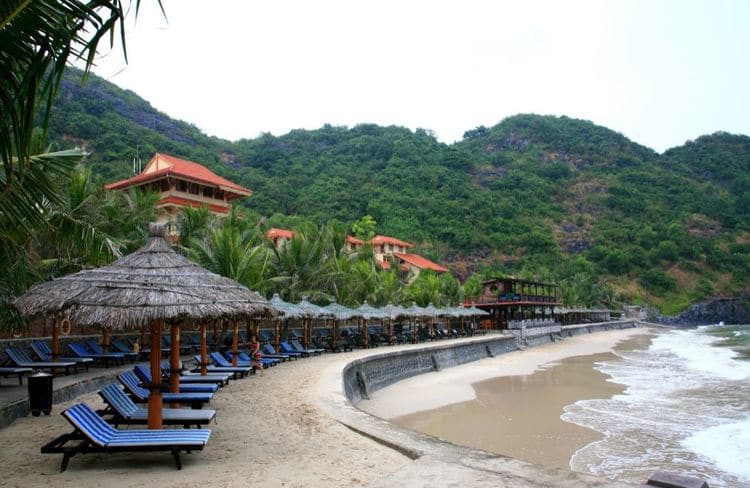 Located in Cat Ba Island, Cat Co Beaches offer many types of delicious and fresh seafood you should try. There are also many local eateries near the ferry terminal that sell a variety of Hai Phong and Cat Ba specialties like mantis shrimp, geoduck clam, and oysters with affordable prices. Also, you can reach to Nui Ngoc Street near Cat Co Beaches because it is easy to find good restaurants that serve international travelers. The local beers are often sold at 15,000VND while the imported beers cost more than 45,000VND.
In Cat Co 2, Cat Ba Island, you can stay at Cat Ba Beach Resort that can give visitors wonderful experiences of immersing in beautiful nature. Furthermore, you can enjoy the diversified entertainment in this resort.
See more:
Tips For Tourists
Avoid swimming after 6:30 pm because the tide goes up too fast

Don't let children play near the beaches without parents

Choose the more deserted and less crowded beaches to swim and relax

Keep your money and valuable items carefully
Do you like this article about the travel guide to Cat Co Beach in Cat Ba Island? I hope that you can find useful information here. Wish you have a good trip to Cat Co Beaches. To know more about Vietnam travel, visit our Vina homepage.