Located at the end of Hoang Van Thu Street (Đường Hoàng Văn Thụ) in Hai Phong (Hải Phòng) city, Ben Ngu (Bến Ngự) or Royal Berth was the place where Van Cao (Văn Cao), a talented musician was born. Nowadays, thanks to the beautiful sightseeing, Ben Ngu has attracted a lot of tourists and visitors who travel to Hai Phong.
When Is The Best Time To Visit Ben Ngu
Dry summer season lasting from April to October is the best time for tourists to discover Ben Ngu Hai Phong and other beautiful attractions of this city. During this season, you can admire the sandy beaches and wonderful sunlight. You can also enjoy the view of beautiful red flamboyant covering Hai Phong streets.
Keep in mind that the time between June and July is the peak season of Hai Phong; therefore, the price for flights and hotels may be more expensive and there is the possibility of running out of hotel rooms. So, you should book the rooms and flights in advance.
It is also recommended traveling to Hai Phong on weekdays as on weekends and holidays, Hai Phong is likely to be crowded and busy.
Ben Ngu – The Beautiful Attraction In Hai Phong City
Ben Ngu is a wharf that was built in 1896. In May 1918, Khai Dinh King stopped this wharf when he inspected tour to the North through Hai Phong. It was a reason why this wharf was called Ben Ngu.
This is also a place where President Ho (Chủ tịch Hồ) of Vietnam came back home on the Dumont Duyvin's Ship after a visit to France. At that time, Vietnamese people held a solemn reception ceremony.
Hoang Van Thu street also witnessed a lot of fierce fights during the French war. On 20 November 1946, Vietnamese self-defense squads at Nha Day Thep house (nhà dây thép)  (now become the City post office) had fought the attacking of the French enemy.
Nowadays, Ben Ngu becomes a historic site, where many people come to recall a memorable historical period of the French war.
Coming to Ben Ngu, tourists will be astonished at clear water, blue skies, and picturesque sightseeing surrounding.
Where To Stay And Eat Near Ben Ngu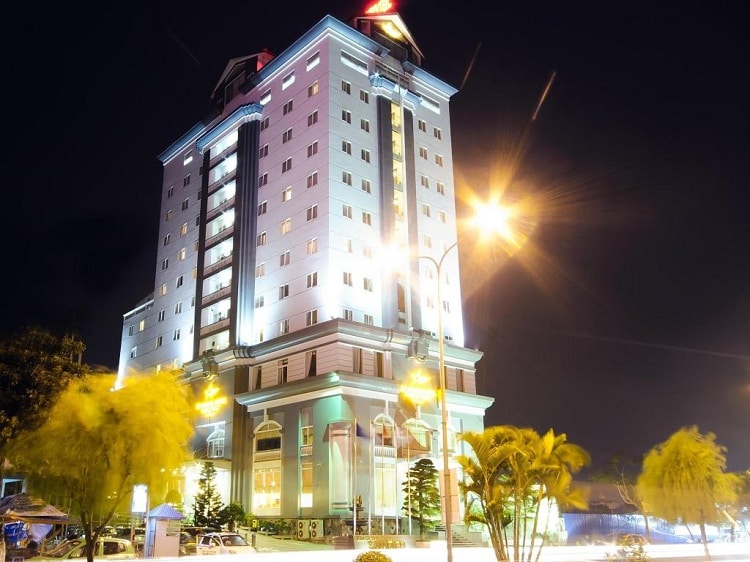 Hai Phong has many accommodation options with different facilities and prices. Visiting Hai Phong, you can stay overnight at Manoir Des Arts, Classic Hoang Long, Sea Stars Hotel, Avani Harbour View, etc that may have expensive prices but offer 5-star services.
If you want a hotel with an affordable price, you can choose Khach san Bao Anh (Khách sạn Bảo Anh), Dong Duong Hotel, Rose Hai Phong, Hotel Hai Phong, etc.
In Hai Phong, you should not miss the chance to taste delicious dishes of Hai Phong such as nem cua be (nem cua bể), spicy bread (bánh mỳ cay), banh da cua (bánh đa cua), and a lot of kinds of seafood.
I hope that you like the useful information and travel guide to Ben Ngu Hai Phong I introduced here. If you have any questions, you can leave them in the comment section. We will respond as soon as we can.