Are you a fan of seafood? If yes, we bet that you cannot ignore this recipe. It is Vietnamese pork stuffed squid braised in coconut water recipe. Squid is served in a peculiar way with pork meat and especially coconut water. Coconut water helps bring natural sweetness to the dish and creates a wonderful flavour. Vietnamese people have a saying "You can't make an omelette without breaking eggs". So now let's explore this recipe. We will show you how simple and easy to master this squid dish. 
Simple Steps To Master Vietnamese Pork Stuffed Squid Braised In Coconut Water Recipe
I. Ingredients
300g squid

300g pork meat

200ml fresh coconut water

10g wood ear mushroom (soaked in water)

3 shallots

Scallion

Pepper, broth mix, sugar and fish sauce
II. Directions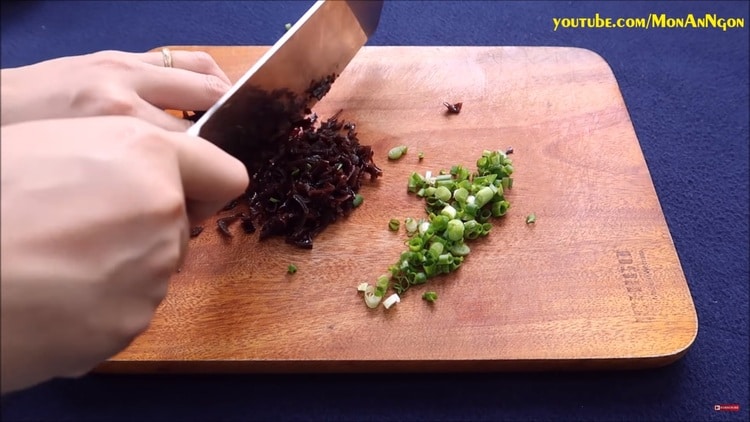 Cut wood ear mushroom and scallion into small slices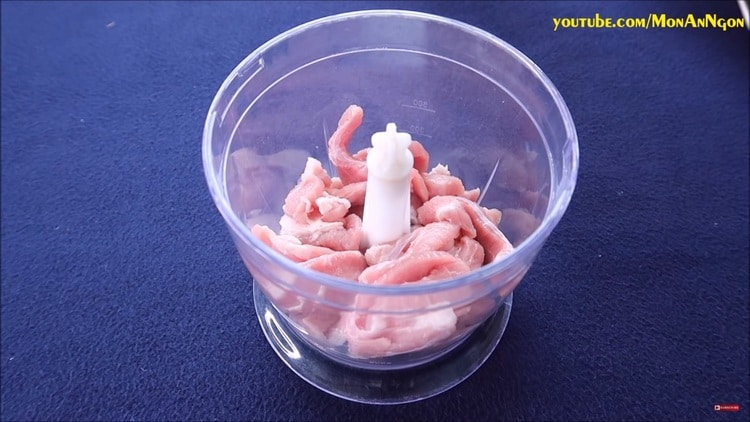 Cut pork meat into thin slices, then blend them with shallots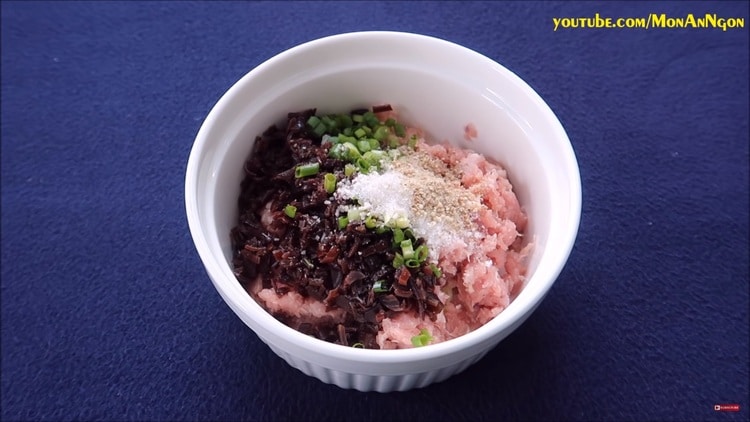 Then, mix the ground meat with wood ear mushroom, scallion, fish sauce, some broth mix, sugar and pepper.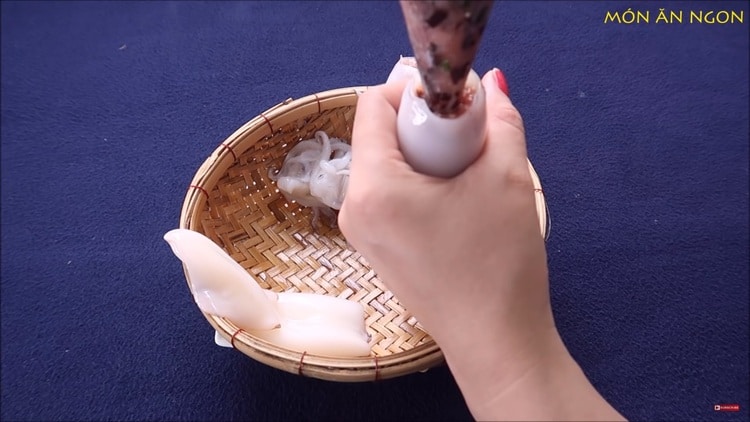 Then, you stuff the pork into the squids. You can use a piping bag and a small spoon to do this step.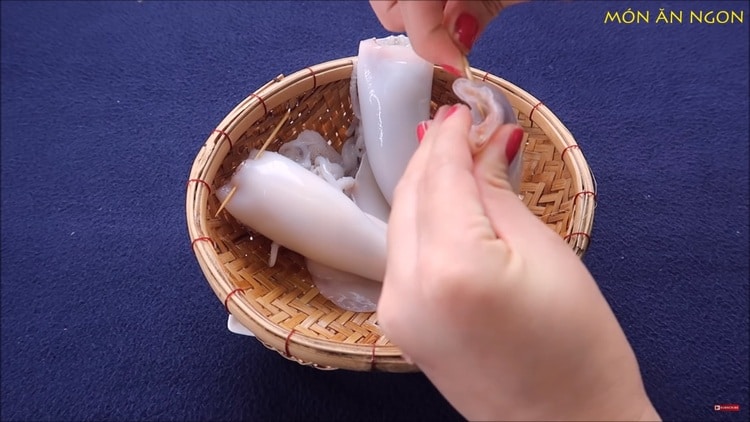 Then, thread the squids by toothpicks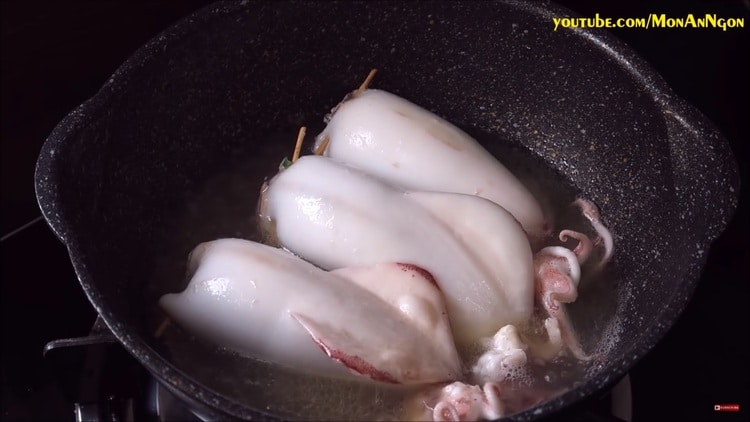 Put the squid into a pan. Stir fry the squid for about 1-2 minutes, then pour coconut water into the pan and steam the squid at low heat until the water thickens.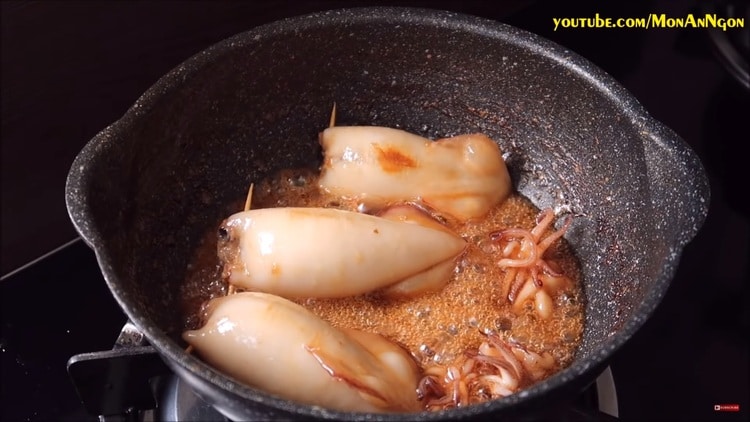 When the water gets thicken, add 1 tbsp sugar and 1 tbsp fish sauce, then stir evenly and keep steaming.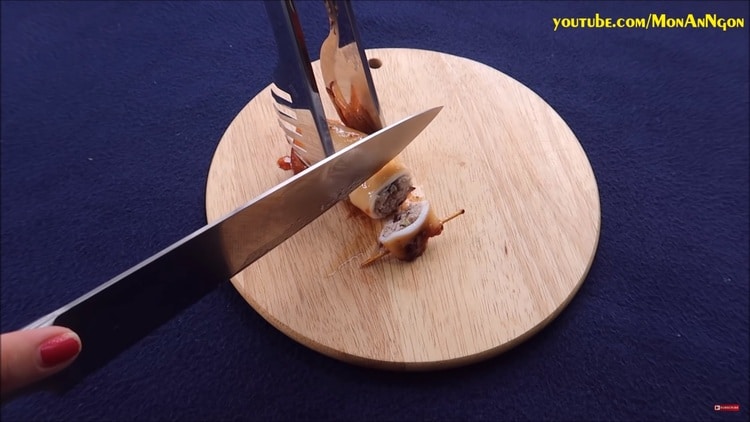 When the squid is well-cooked, take it out and cut it into rounds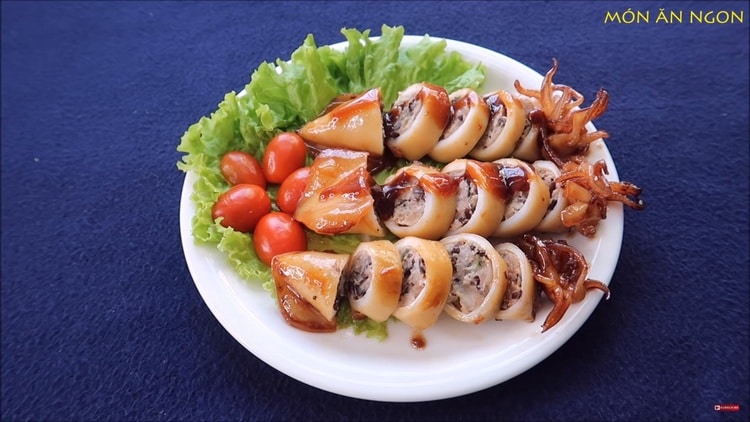 Present the squid in a plate and baste the thick sauce in the pan on it, then enjoy the dish with rice. 
View more:
Vietnamese Hot Plain Rice Flan Recipe: How To Make It Easily?
Vietnamese Coconut Jelly Recipe: How To Make At Home
This Vietnamese pork stuffed squid braised in coconut water will certainly perfect your dinner. There are still more Vietnamese recipes for you to try on Vina website. Remember to check it out! Thank you.