Plain rice flan (Bánh Đúc) is a popular dish in the north of Vietnam, particularly in Hanoi cuisine. This rustic and simple cake is made in many places, which is served either cold or hot, commonly with soy sauce. This dish comes in various types, such as plain rice flan with coconut, pandan leaves, or peanuts. Each type has different methods of making and enjoying. All bring you a delicious dish in hot or cold days. Learn about how to make Vietnamese hot plain rice flan recipe with us today guys!
Vietnamese Hot Plain Rice Flan Recipe – A Rustic Food Of Hanoi
1. What You Need To Prepare: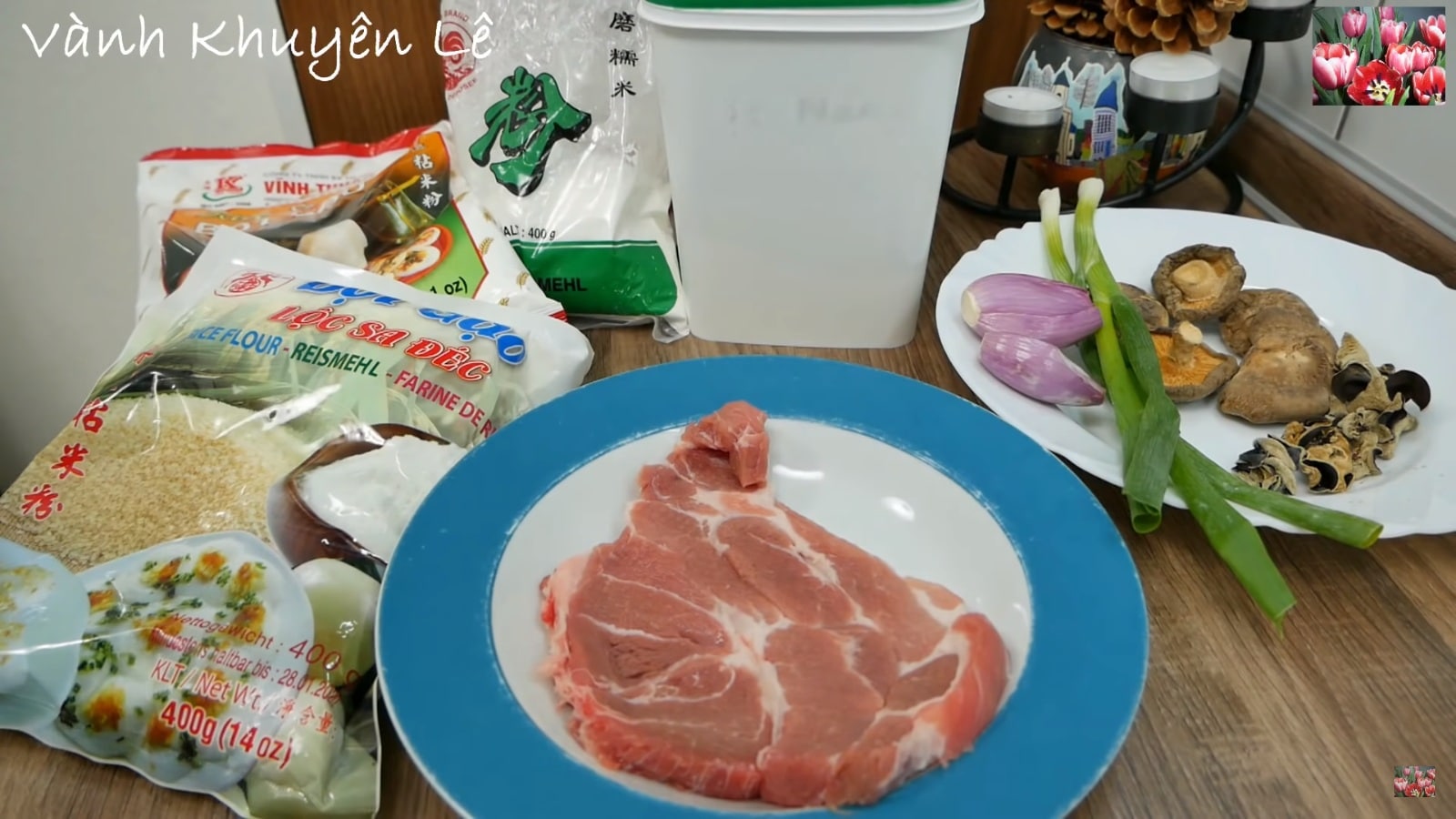 Rice flour/ rice starch – ½ cup

Tapioca starch – 72g (2 tablespoons)

Glutinous rice flour – 20g (2 teaspoons)

Salt – 5.5 cups

Water –

1.375ml

Vegetable oil – 30 to 60 ml

Dried shiitake mushrooms and wood ear mushrooms – 35g

Minced pork shoulder lean – 300g

Scallions

Shallots – 40g

Onions – 90g

Chili pepper

Seasoning: Salt, fish sauce, sugar, pepper, and monosodium glutamate (optional)

Fried onions

Lemon
2. How To Make Vietnamese Hot Plain Rice Flan Recipe
A. Processing
Soak the dried shiitake and wood ear mushrooms in water until they open out. Wash and grind or mince them.

Grind or chop up the onions and shallots

Chop the scallions and then add ¼ teaspoon of salt and two teaspoons of boiling oil to make onion oil.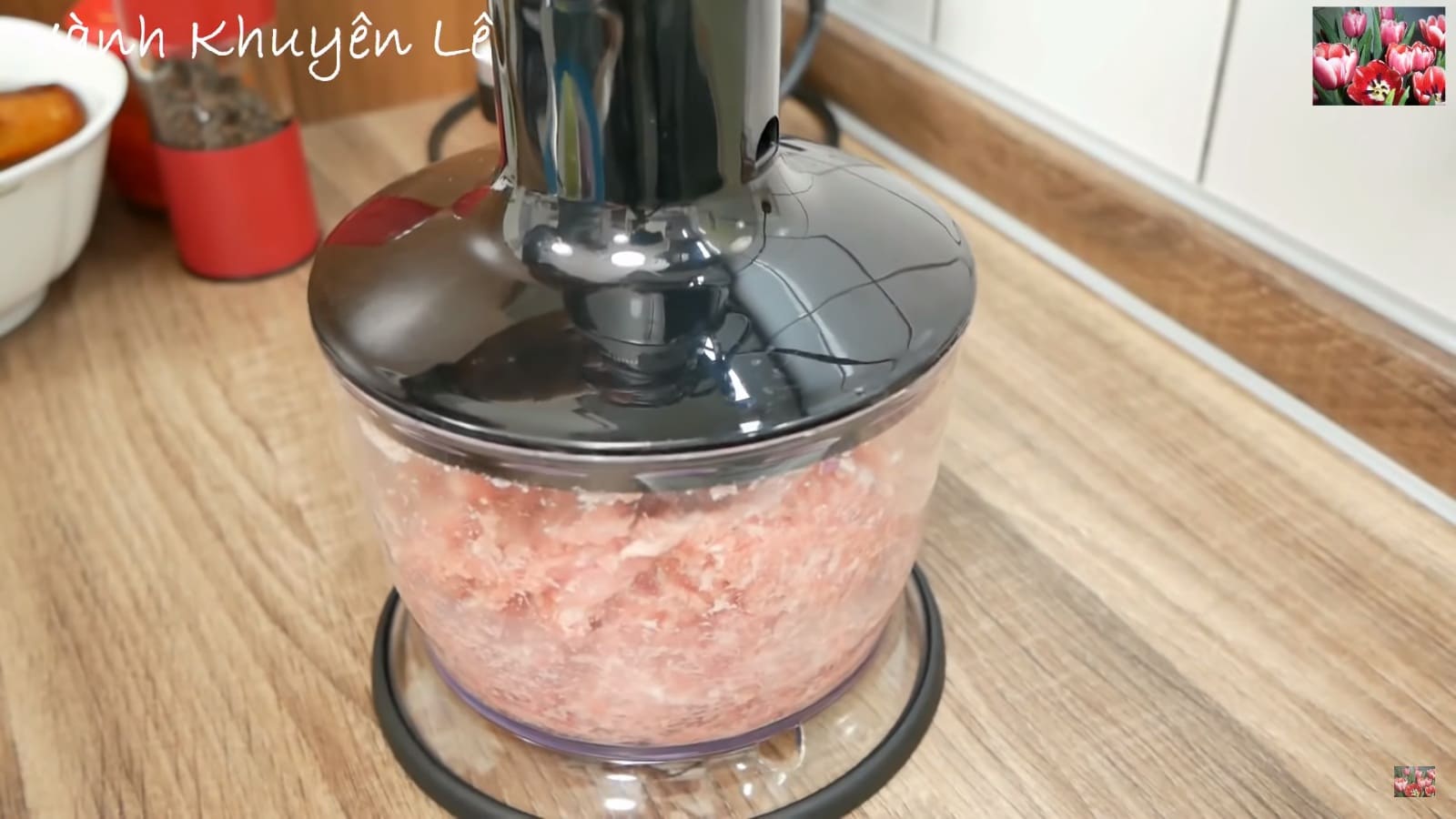 You should choose pork shoulder because it has both lean and fat parts. Then, grind or mince it with one shallot. 

After that, mix the minced pork with ½ teaspoon of salt, one teaspoon of sugar, ½ teaspoon of fish sauce, and a little MSG. 
B. How To Cook Dipping Sauce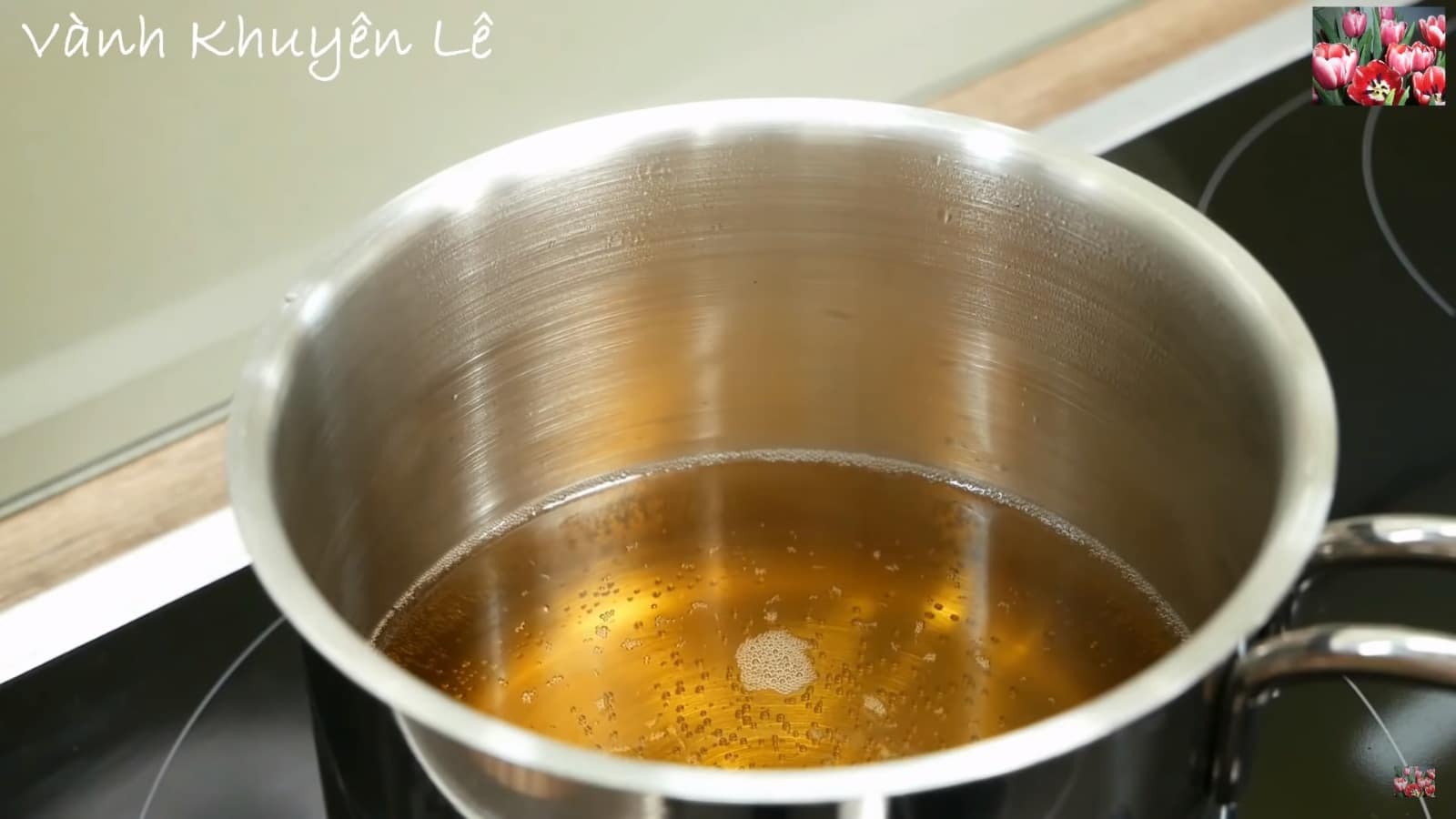 Pour 250ml of water, 25g of sugar and 60ml of fish sauce into a saucepan and bring it to a boil. Let it cool and add 1 tablespoon of lemon juice to it.
C. Meat Processing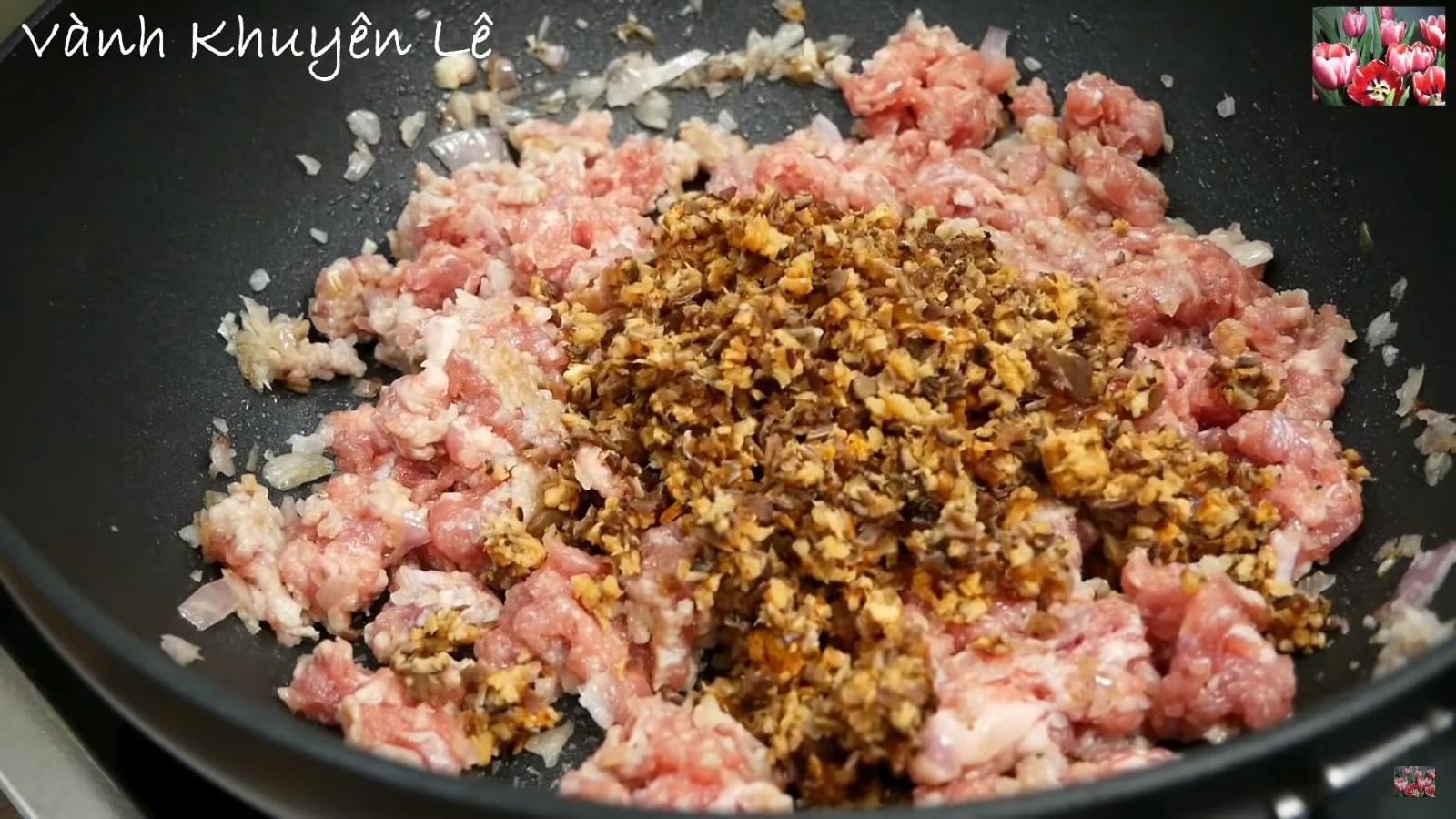 Heat one tablespoon of vegetable oil in a pan until hot and sauté the shallots until fragrant. Add the minced pork to it and turn evenly. When the pork is medium-rare, you put the minced shiitake and wood ear mushrooms, and continue turning evenly.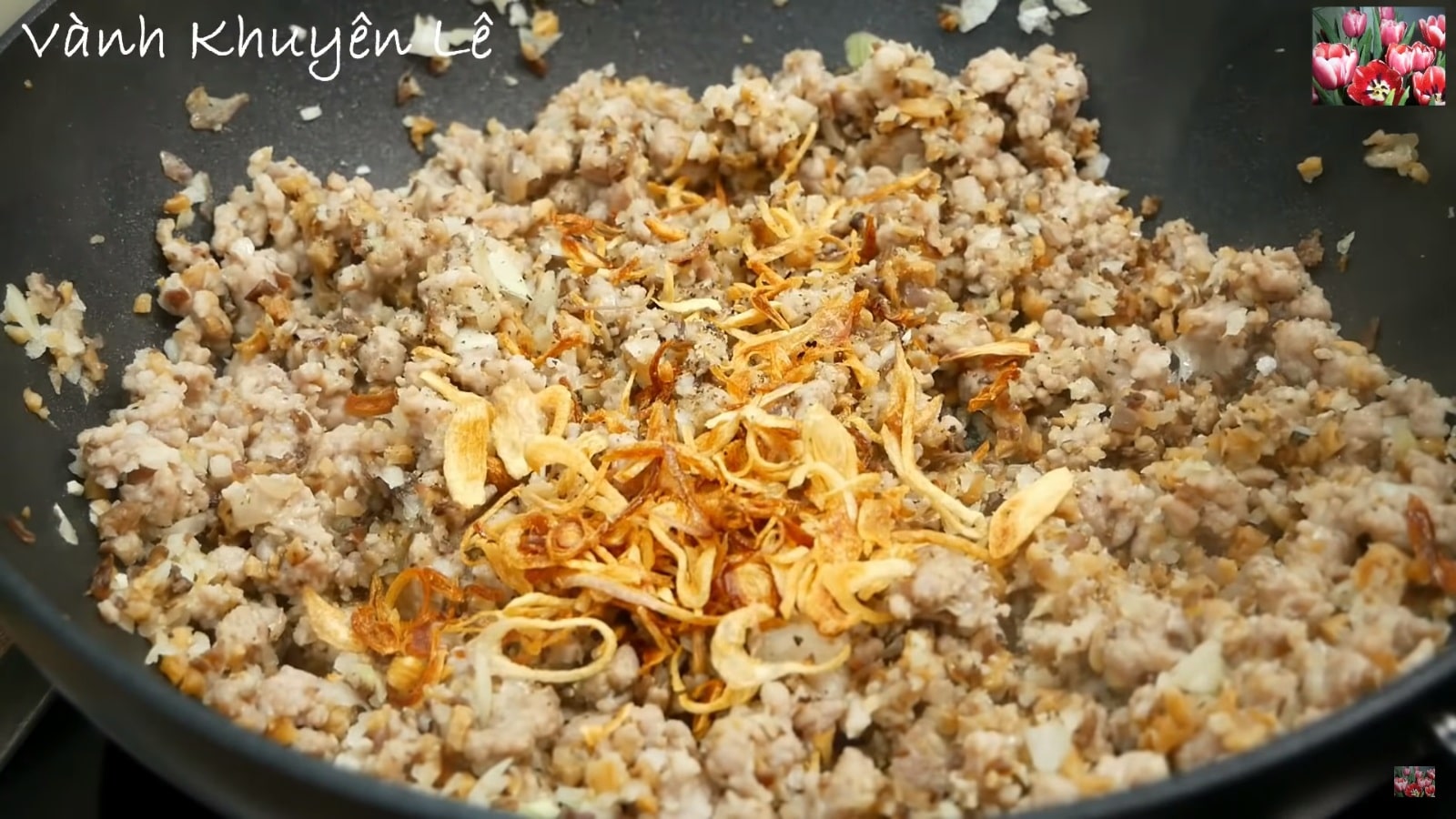 Once the pork is well-done, add the minced onions to it and turn about 1-2 minutes before turning off the heat. Add some pepper and 2 tablespoons of fried onions and turn evenly. 
D. Flour Preparation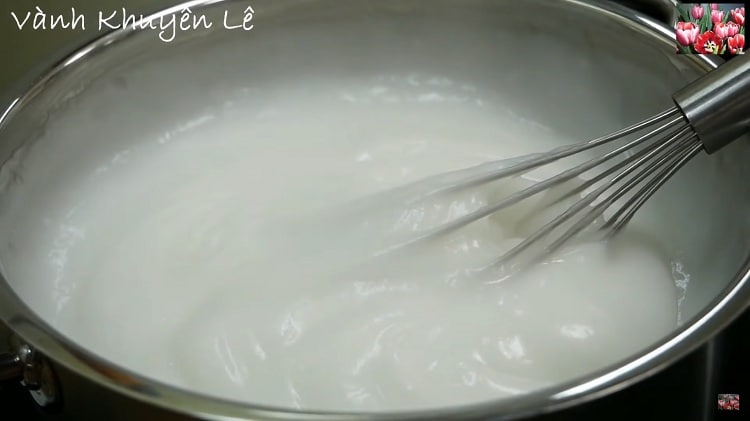 Mix 250g of rice flour, 20g of Glutinous rice flour , 72g of tapioca starch, 2 teaspoons of salt with 3 rice bowls of water. Then, stir evenly and let the mixture settle on. Filter two times to discard the residue. 

Put the filtered flour liquid in a saucepan and boil it while stirring evenly. When it starts boiling, turn down the flame and continue stirring evenly until the mixture is smooth. Pour 30ml of vegetable oil into it and cook over low heat for 5 minutes, stirring constantly. Total cooking time is about 25 minutes.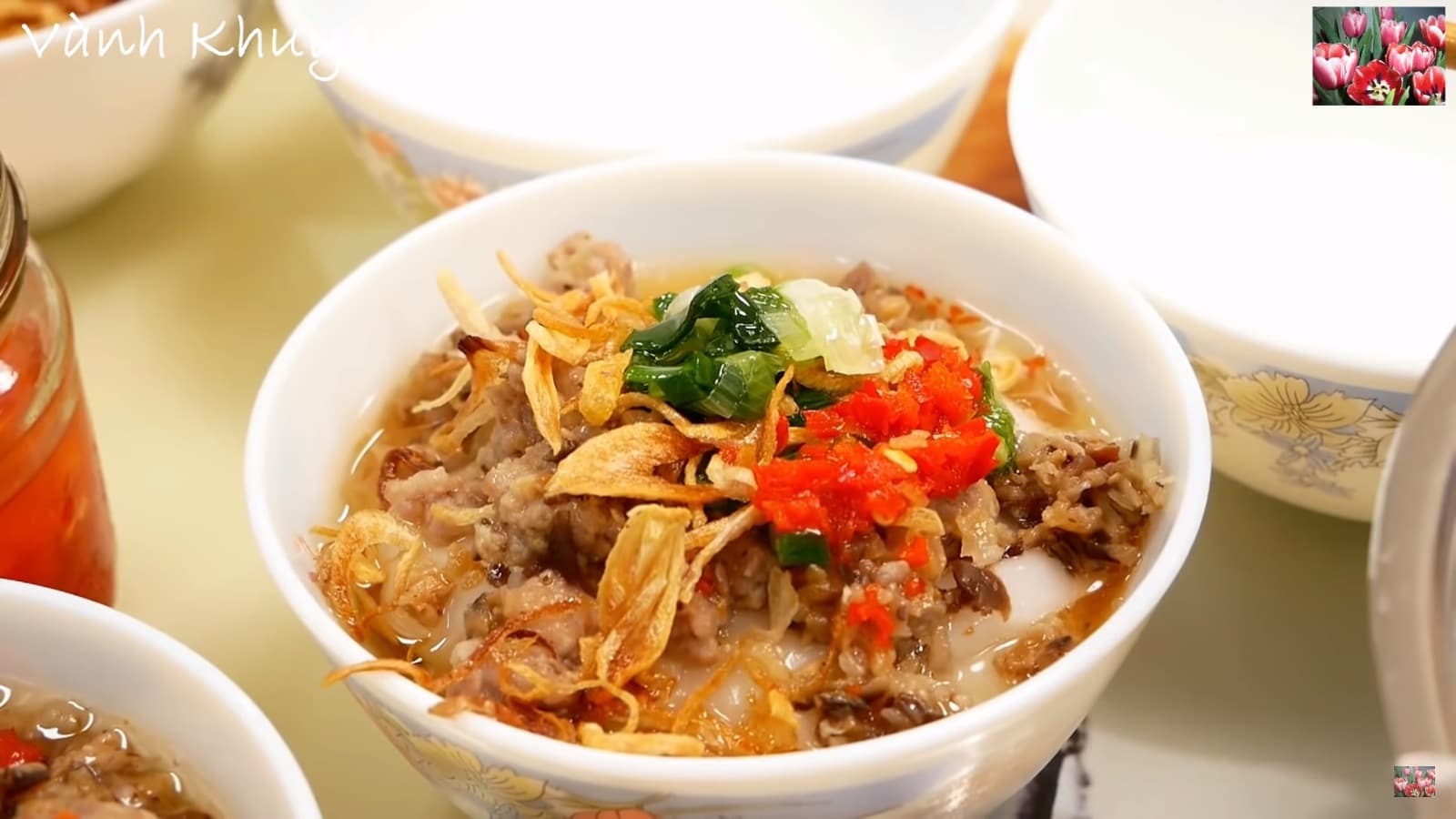 Once done, put the hot plain rice flan into a bowl and add the minced pork, onion oil, fried onions, and some fish sauce to it. Finally, enjoy this hot dish. 
View more:
Sampling Vietnam cuisine with hot plain rice flan recipe will help fulfill your Vietnam journey. Click here to learn more about other delicious and traditional foods in Vietnam.