In Vietnam, countless dishes are served with vermicelli noodles. Besides Bun Cha which has become famous across the world, today we would like to introduce to you another kind of dish. It is the fish cake noodle soup recipe. 
Fish cake noodle soup can be described as a popular dish in many places, especially in the middle of Vietnam where people often catch fish to make ends meet. A bowl of fish cake noodle soup consists of fish cake, stir-fried fish, light and clear broth and some vegetable herbs. Fish cake can be made from fish, flour, egg and salt. This dish provides a great source of nourishment such as protein, acid amin, vitamin A and D. In addition, it has a very low content of cholesterol, which benefits our health.
Fish cake noodle soup not only brings plenty of healthful benefits but features such a nice and delicious taste. If you want to try this dish without worrying about food safety of restaurants, here we have a recipe which is super easy and simple for you to follow. 
Step-by-step Guide For Vietnamese Fish Cake Noodle Soup Recipe
I. Ingredients
Fresh fish (all types of boneless such as mackerel)

Fish cake

Cabbage

Lettuce and other vegetable herbs

White radish

Garlic

Dried shallots

Bean sprouts

Tomato

Fish sauce, sugar, pepper, salt and monosodium glutamate

Vermicelli noodle
II. Detailed Instructions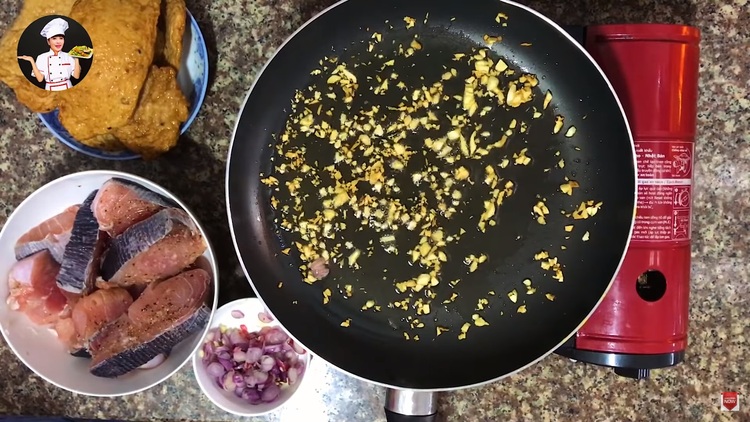 Prepare chopped garlic and shallots. Then you fry garlic and shallots until they become golden brown. Be careful or you will burn them.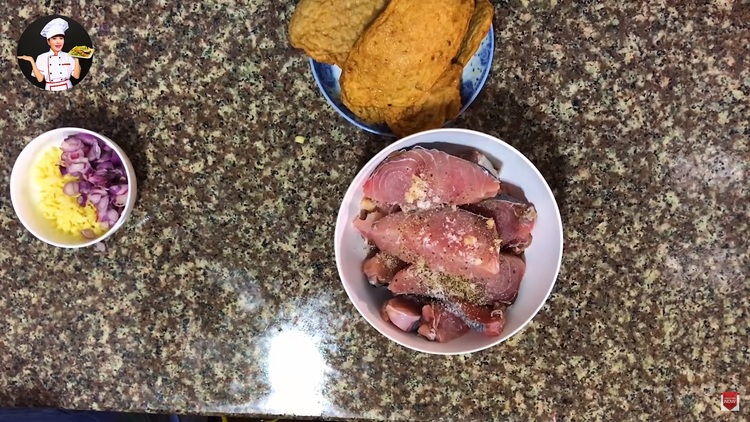 Marinate fish fillets with salt, monosodium glutamate and pepper. Pepper will help remove the fishy smell. Let the fish sit for about 30 minutes.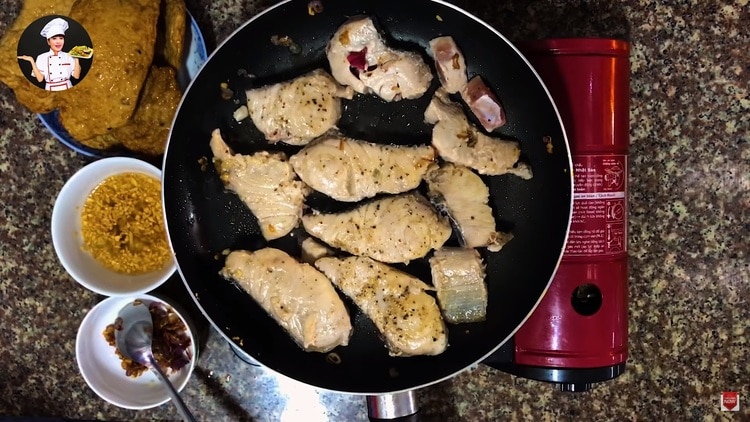 Then you fry the fish in a pan at low heat. That will help make the fish much firmer.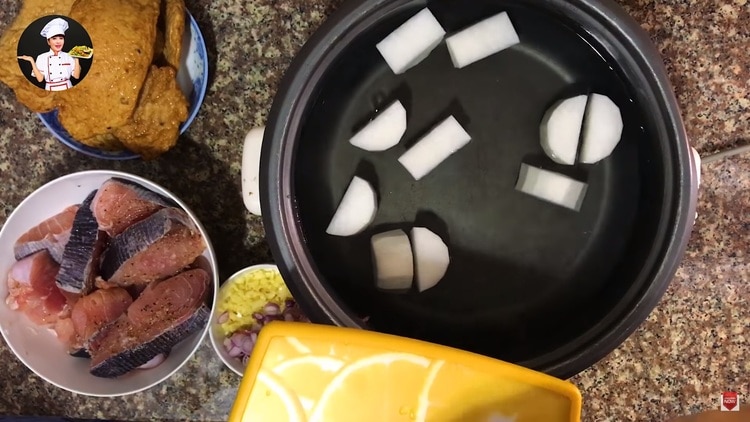 Peel off and cut white radish into small slices. Next, add them into a cooking pot of water and steam them at low heat to get their sweetness.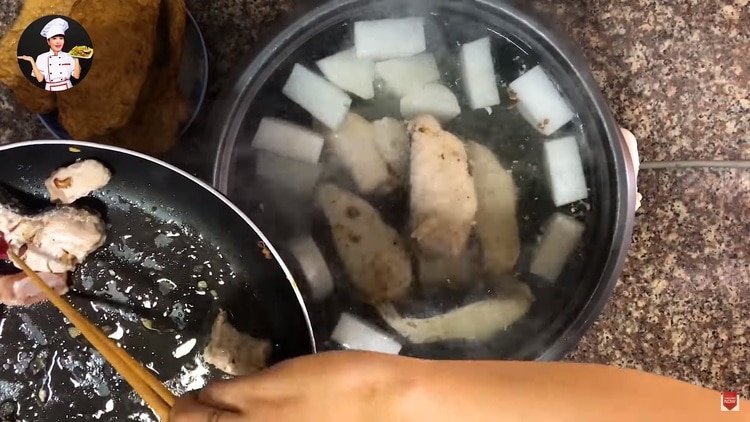 After 30 minutes, add the fried fish into the cooking pot to make a delicious broth.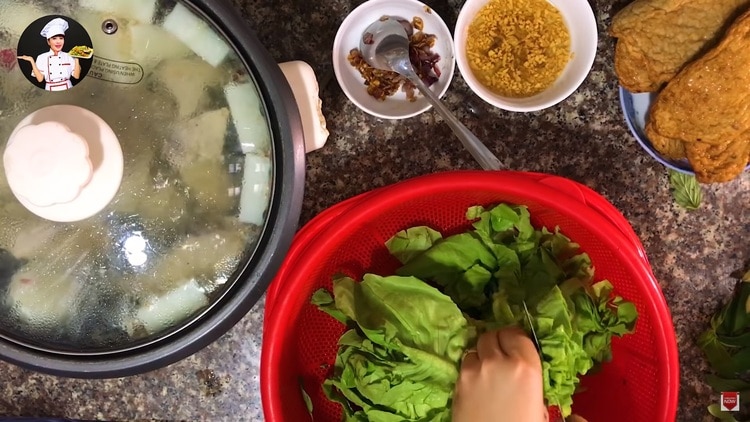 Meanwhile, you can wash all the vegetables and cut them into small slices.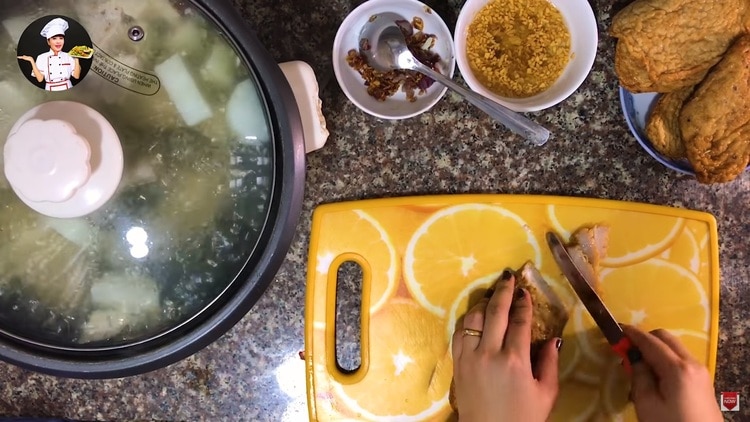 You can buy fish cake at supermarkets or markets. Because the fish cake is cooked, you just have to cut it into thin slices.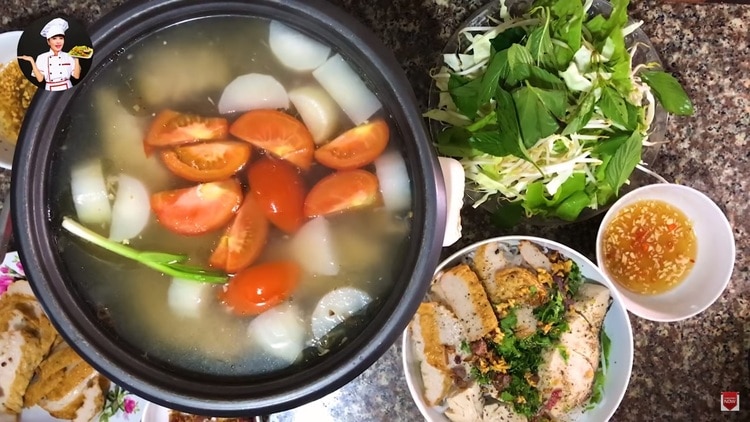 When you steam the broth for about 2 hours, add 1 tsp of salt, 1 tsp of monosodium glutamate and 3 tsp of sugar into the pot. 
You can also make dipping sauce to eat the fish. This sauce is made of sugar, fish sauce, lime juice and chillies.
You can finish the broth with some tomato slices to make it more beautiful.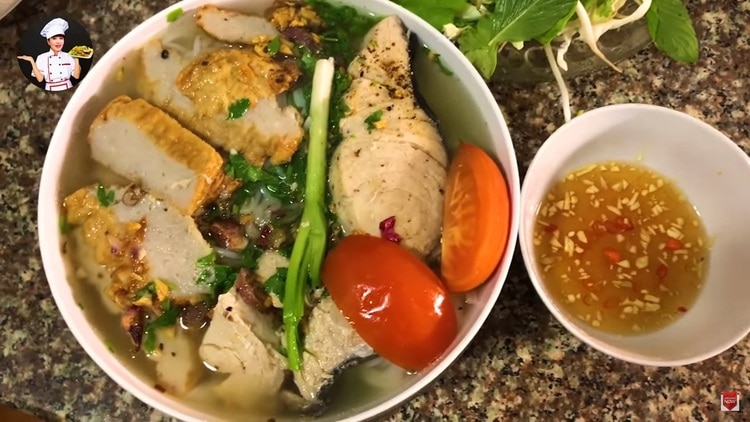 Put a small amount of vermicelli noodles, fish cake, fish fillets into a bowl. Then ladle the broth into the bowl and add some vegetable herbs, dried shallots and pepper. Now it's time for you to enjoy your homemade fish cake noodle soup!
View more:
We hope that you will be successful in making this fish cake noodle soup recipe for your family and friends with the assistance of these simple guides. If you are looking for other Vietnamese recipes, we have some more on our page Vina. Thank you for reading! 
By Sang Tran