In Vietnam, people have been eating almost all the parts of a pig including its legs. They also believe that pork legs are rich in vitamins and nutrients. Therefore, they often have a habit of cooking pork leg dishes for those who get sick. One of the most popular dishes is braised pork leg with soy sauce. This one really attracts people by its rich flavour and becomes a favourite dish in the cold weather. There are numerous ways to cook this dish. Everyone has their own method. However, today we will introduce to you a favoured Vietnamese braised pork leg recipe. If you have not figured out which dish for tonight's dinner, let's try to make this braise pork leg! 
Detailed Steps Of Vietnamese Braised Pork Leg In Soy Sauce Recipe
I. Ingredients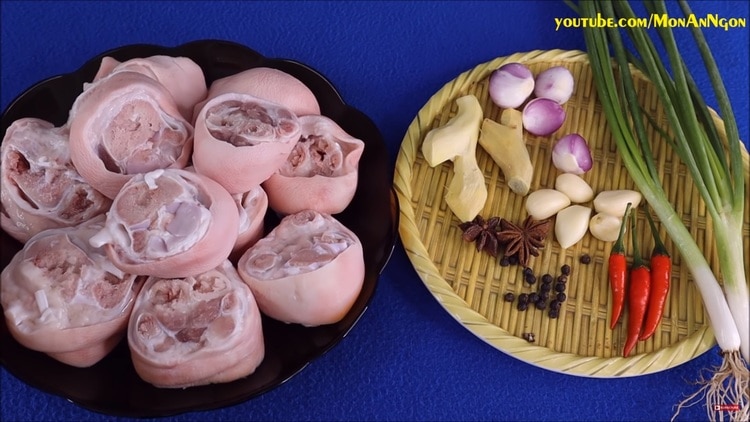 Pork leg: 1kg

Scallion (with root)

3 chilies

5 garlic bulbs

4 shallots

30g ginger

Pepper seeds and some anise

1 tbsp rock sugar, 1 tbsp granulated sugar, 5 tbsp soy sauce, 1 tbsp oyster sauce, some salt, broth mix and ground pepper
II. Instructions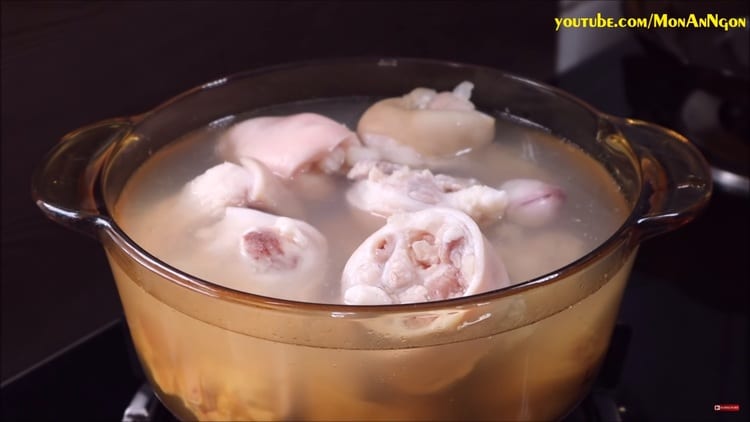 Boil pork legs with one shallot and some ginger in 3 minutes to release the smell of the pork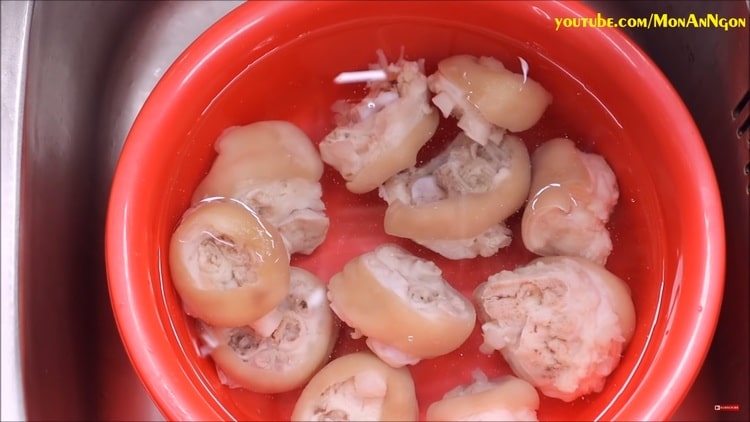 After 3 minutes, take the pork into a cool bowl of water, wash it off and let it dry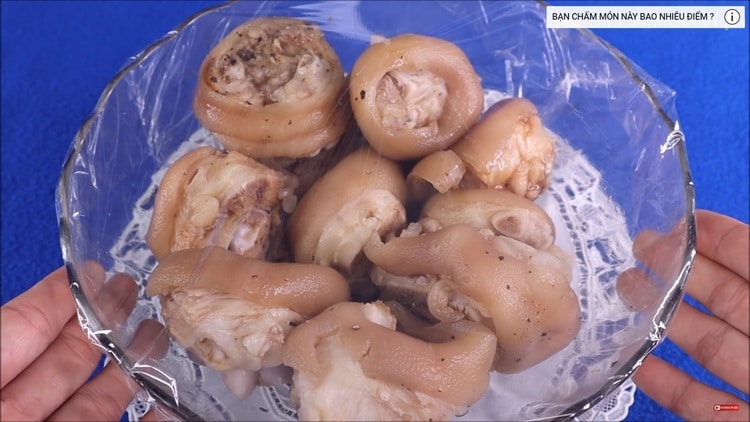 Marinate the pork legs with 1 tbsp rock sugar, 5 tbsp soy sauce, 1 tbsp oyster sauce, some broth mix and a pinch of salt for about 1 hour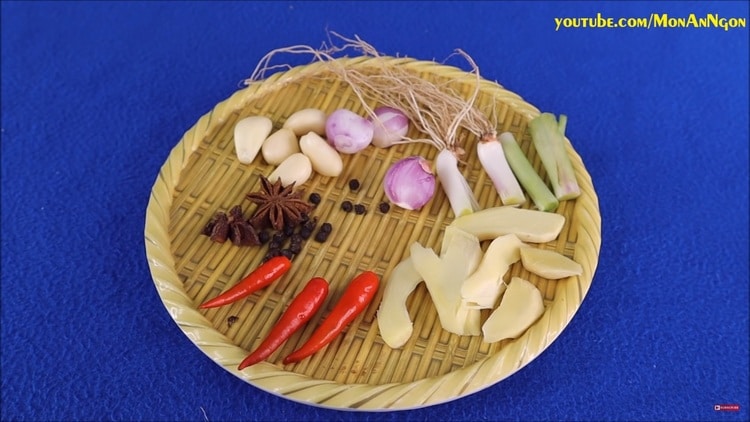 Take the root of scallion and cut ginger into thin slices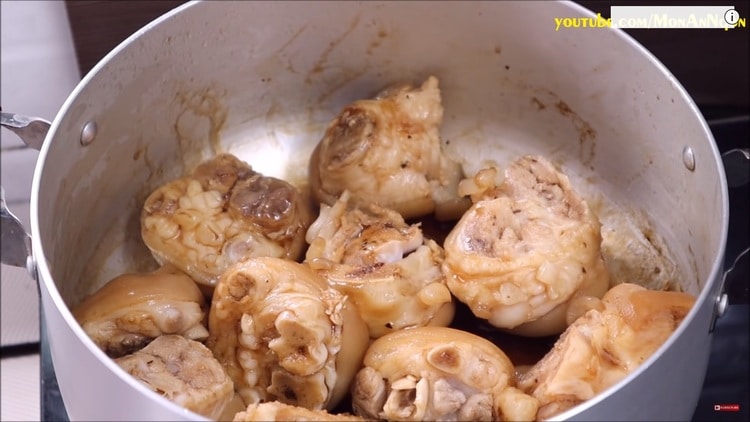 Add 2 tbsp cooking oil to the cooking pot. When the oil boils, add 1 tbsp sugar and wait until the sugar turns golden brown. Then add the pork legs, then stir evenly, cook them at a low heat for about 5 minutes. That helps the pork have a beautiful color.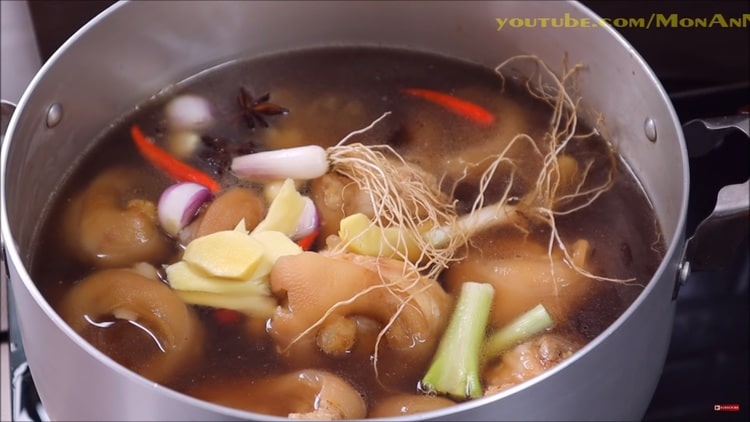 Then, pour 1 liter water into the cooking pot and add scallion root, garlic, shallots, ginger, anise and some pepper seeds
When the cooking pot boils, turn low heat and steam the pork for 1 to 3 hours
Finally, you can add some sugar or soy sauce to the pork to fit your taste.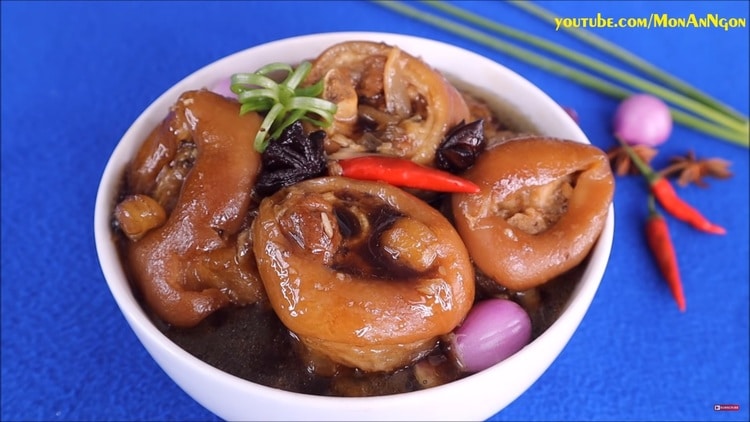 Such a beautiful bowl of so-tender braised pork leg!
We hope that you and your family will love this amazing Vietnamese braised pork leg in soy sauce recipe. So simple to make it, right? A number of interesting recipe ideas for Vietnamese food are waiting for you to explore our website Vina. Don't forget to visit us. Thank you!