With its natural beauty, Binh Chau – Phuoc Buu Nature Reserve is a diverse landscape, which has drawn much attention of multiple tourists who are both domestic and international tourists. Besides, this place has a mysterious scene, the same as the description of movies or fairy tales about the world of witchcraft. You will be admired by its beauty with many ideal photo spots that are suitable for young people to take impressive photos. Hurry up, come here, and let us, Vina.com, discover its stunning beauty. 
The Beauty Of Binh Chau – Phuoc Buu Nature Reserve, Vung Tau
I. Overview Of Binh Chau – Phuoc Buu Nature Reverse
Binh Chau – Phuoc Buu Nature Reserve is situated along the coast, in the south of Xuyen Moc district, with a total area of 11,293 hectares, which extends over five communes, including Binh Chau, Bung Trang, Bung Rieng, Phuoc Buu, and Xuyen Moc. The forest terrain is relatively fat, and there are a few mountains in the south-west, such as Ho Linh (reaches 162m), Mo Ong group (reaches 120m), and Hong Nhung (reaches 118m). In the forest, there are scenes of streams, rivers, and trees are just bare, attractive, and beautiful. There are very few nature reserves, such as Coc and Linh lakes, Nhom and Tron swamps and Binh Chau hot spring. The ecosystem here is very rich, fresh air, luxuriant trees, really worth exploring. 
II. The Diverse Forest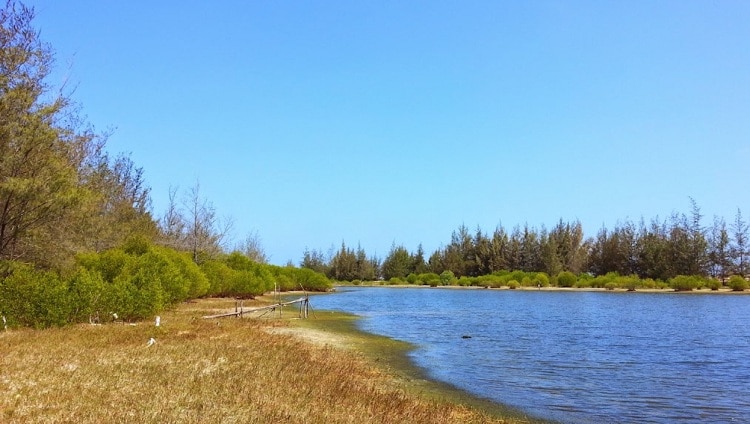 There are three types of forests, namely dense forest (on basalt red soil), thin forest, and transition forest between dense forest and thin forest. Besides, there are Melaleuca forests growing coastal. The forest covers 7,224ha, including 73 climbers species, 147 timber species, 158 ground cover species, 23 epiphytes species, 29 bushes species, and14 orchids species. Plus, the nature reserve supports 106 species of bird, 49 species of mammals, 12 species of amphibian, and 38 species of reptiles. These include a few globally near-threatened and threatened species, such as Siamese Fireback, Bear Macaque, Pale-capped Pigeon, etc. The forest includes many kinds of precious and rare wood, such as Rose-wood, maple, Redwood, Palosapis, mahogany, etc.
Animals in the Binh Chau forest include leopards, elephants, monkeys, wild boar, vultures, wild buffalo, cheetahs, etc. Reptiles consists of 33 species: brook, lizard, python, turtle yellow, etc. The bird contains 96 species: Cuckoo, peacocks, Hornbills, pheasant.
The forest has been in the list of national protected forests on 9 August 1986.
III. What To Explore At Binh Chau – Phuoc Buu Nature Reserve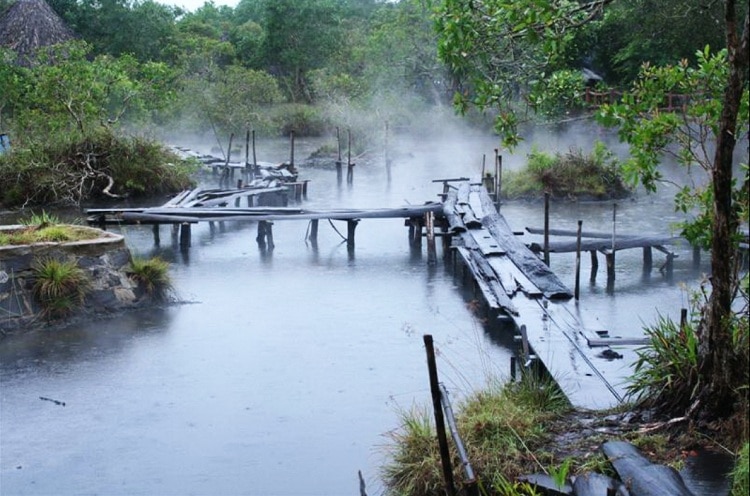 Walking in the cool space of nature and discovering every corner of the forest, you will recognize quite many interesting things.
At first glance, you will not know the reason why this place will make you fascinating. But, when setting foot in the forest, you will be admired the landscapes here. The primeval forest branches knit together to make the mysterious and poetic forest. Try opening your eyes to the sun to enjoy the sunlight interlaced through the leaves.
The panoramic view of Binh Chau – Phuoc Buu Nature Reserve is like a picture of nature, a story of a beautiful forest with huge trees, ancient tree branches spreading out to cover the whole forest. Besides, there is a beautiful lake in the heart of the forest. 
The scenery of the forest is like a masterpiece of art, clearly depicting the wild and interesting beauty that will give you a really great set of photos. Besides, it is ideal for wedding couples to shoot the most important moment of life. 
With the tropical monsoon climate, Binh Chau – Phuoc Buu Nature Reserve is a combination of nature, climate, and animals, which makes a great and majestic beauty. Away from the hustle and bustle of a modern city, when coming here, you will feel full of energy and extremely refreshed. 
IV. How To Get To Binh Chau – Phuoc Buu Nature Reserve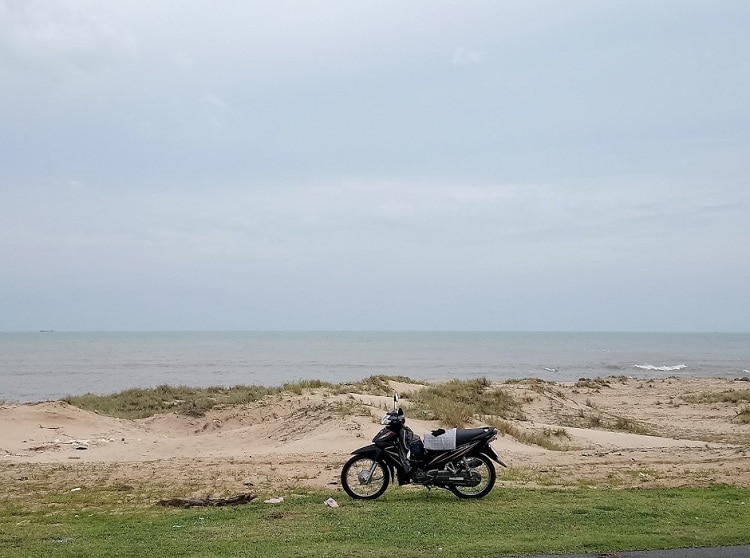 From Vung Tau city through Ba Ria town, you follow provincial road 23 to the junction of Xuyen Moc town and turn right about 15 km; you will go to Binh Chau – Phuoc Buu Nature Reserve. You can go there by motorbike, car, taxi, or bus.
Binh Chau – Phuoc Buu Nature Reserve is a southern tourist destination because it is close to Ho Chi Minh City, which is very easy to visit and suitable for short weekends. With the sea, the forest and the cool air, and the majestic pristine beauty, visitors will not regret when deciding to come to this place. If you have a chance to visit Vietnam, you should not skip this beautiful destination. Thanks for your reading!
By Mai Cao