Street Photos Of Saigon By Dat Minh Nguyen
Updated: 11/22/2019
Ho Chi Minh (Hồ Chí Minh) City, also commonly known as Saigon (Sài Gòn), is really a chaotic but charming city of Vietnam. This is a city in southern Vietnam and is famous for the pivotal role it played in the Vietnam War. Ho Chi Minh City is well-known for its French colonial architecture, such as Notre-Dame Basilica. Saigon might not be a city of grand monuments, museums or architecture – yet there are plenty things to keep you, as a tourist, busy. Ho Chi Minh's frenzied rhythm, dynamic food culture, and colonial architecture could be endlessly endearing and fascinating all at once. Though this city does not have seductive beaches or plantations, there are a variety of interesting, fun and inspiring Ho Chi Minh activities that tourists can experience and enjoy. While initial activities might include exploring historical landmarks, motorbike-packed streets, or museums, if you plan to stay longer, you will be surprised at a variety of activities besides sightseeing. Here is our list of top 18 interesting Ho Chi Minh activities that tourists should not overlook when visiting this vibrant city.
1. Take A Food Tour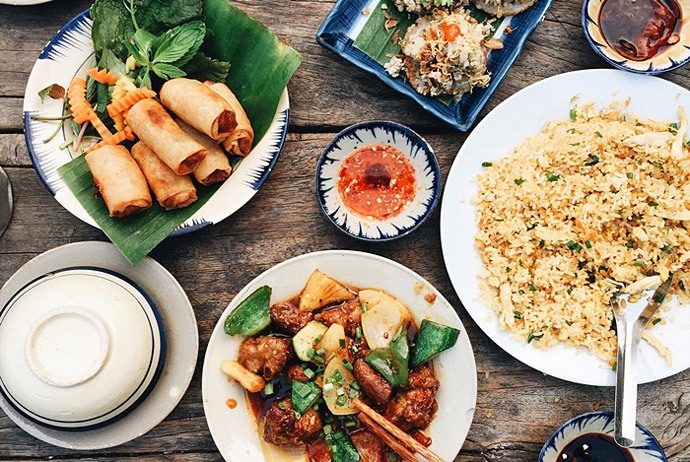 Eating is such an enjoyable and intrinsic part of Vietnamese culture that a food tour offers the ideal introduction to the city. According to experienced tourists, they highly recommended other tourists to enjoy an amazing street food tour with Tiger Tours as this option can help them familiarize themselves with Vietnamese street food staples. The best idea is to take this tour on the first or second day of visiting this city as it offers a great introduction to both the sights and sounds of Saigon.
2. Face Up The Past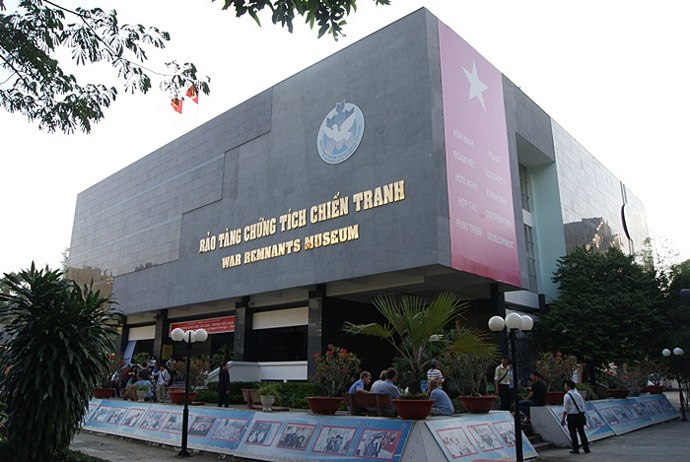 The history of Vietnam's war cannot and should not be ignored. Ho Chi Minh City Museum is one of the must-see places for tourists when visiting Saigon. This Museum has many informative exhibitions and explains the bloody paste of Vietnam via photos, artifacts, and memorabilia.
The War Remnants Museum tends to be more grisly yet essential that is the reminder of local atrocities.
3. Visit Mekong Delta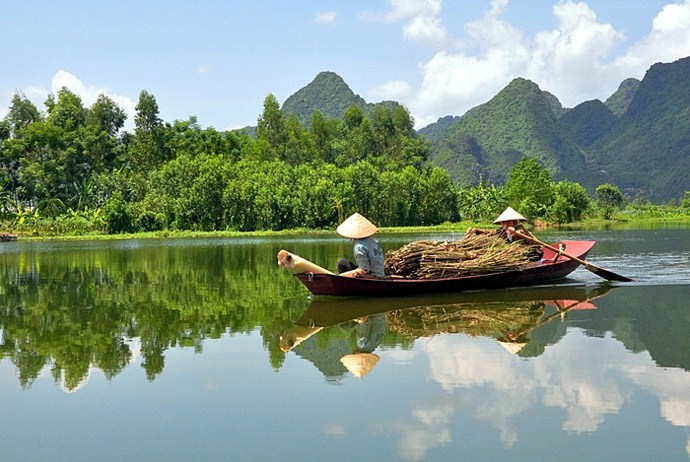 With less than 3 hours away from the dynamic lifestyle of Saigon, you can visit Mekong Delta. There are dozens of sampan boasts, which are peacefully gliding down the river that is the lifeline of South East Asia. The smooth and seductive flow of Mekong River is mysterious and enchanting, which offers the perfect respite from Ho Chi Minh City's urbanity. Tourists can totally explore the Mekong Delta on a one-day trip; however, it is highly recommended to keep aside about 2 or 3 days for this great experience.
4. Explore Religious Buildings Of Saigon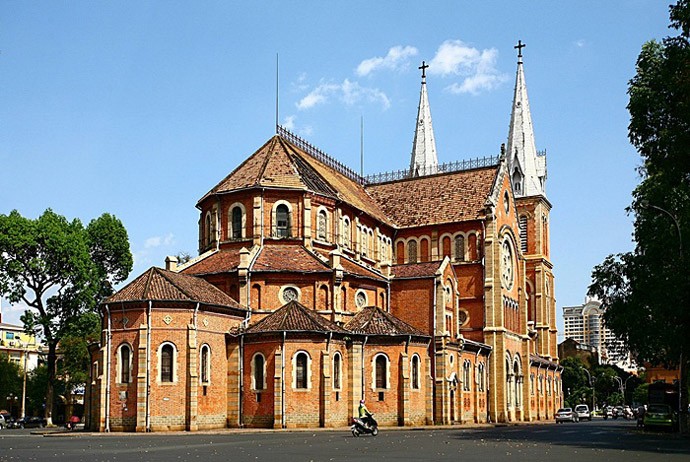 The streets of Ho Chi Minh City are impressively dotted with many religious building – temples, pagodas, and cathedrals. These buildings bear testimony to its difficult past and its cosmopolitan fabric in recent days.
The colonial past of Ho Chi Minh City is shown through the dominance of French architectural in this city. One of the most beautiful buildings in downtown of Saigon is Notre Dame Cathedral which is built by French Colonialists. This building is visited by Vietnamese Christians on a regular basis. Besides, tourists can also visit the Mariamman Hindu Temple, which serves a small amount of Vietnamese Tamil Hindus in Saigon. These buildings bring an engrossing peek into the history of Vietnam. Thus, if you want to experience one of greatest worship Ho Chi Minh activities, you should explore these buildings.
5. Go To Saigon Central Post Office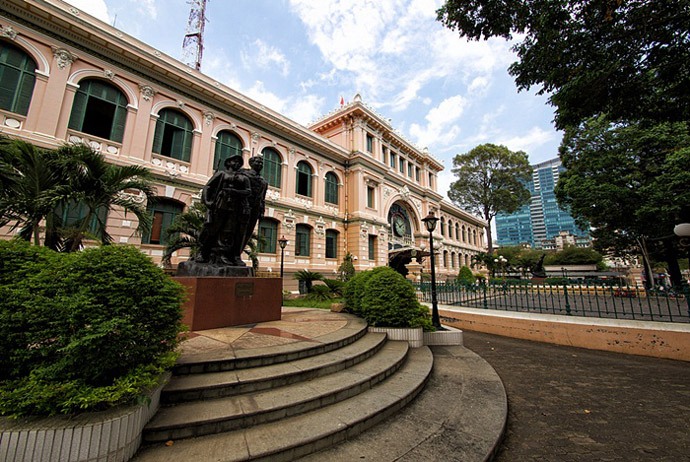 When it comes to Ho Chi Minh activities, posting a postcard at Saigon Central Post Office sounds an odd choice, but you should keep calm and see what this destination offers you. In fact, this imposing building was built by the well-known French architect, Gustave Eiffel – the person who designed the Eiffel tower.
The original building's details have been well preserved until today and the façade is strikingly European. It is easy to spend 1-2 hours on just observing visitors both domestic and international ones furiously scribbling away at postcards in order to send to their family and friends.
6. Shop At Ben Thanh Market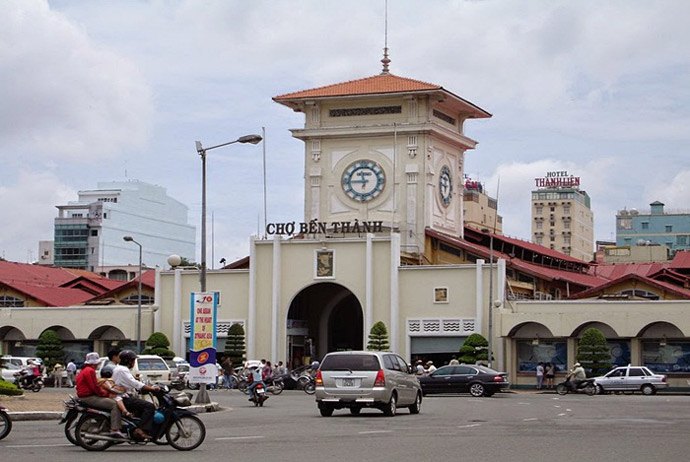 Don't you know about Vietnamese? Don't worry. Shopping at Ben Thanh (Bến Thành) Market will be easy for you as shoppers here can speak simple English rather well. In Ben Thanh Market, you can find everything from coffee beans and bags to street foods and fruits. Nevertheless, it is rather crowded and overpriced, so you should learn some tips to bargain well when shopping at here.
Another shopping choice for those who want to grab some good bargains on accessories and clothes, then go to Saigon Square, which could be best described as a flea market in the air-conditioned building.
7. Wander China Town – Cholon ( Chợ Lớn )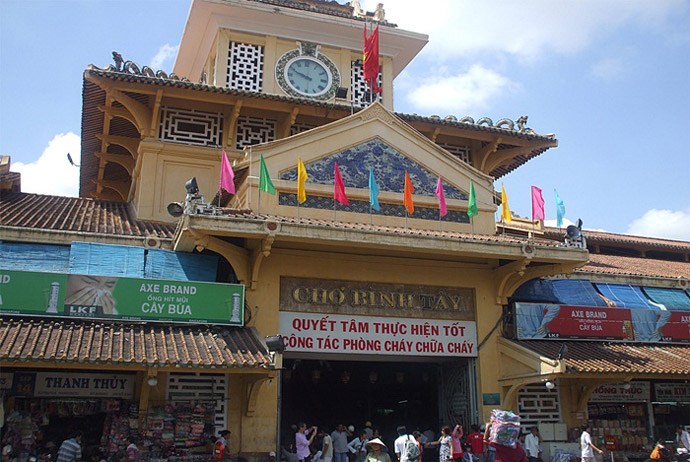 The teeming China Town of Ho Chi Minh City is the largest one in Vietnam. Also known as Cholon, this area is laden with street food hawkers, pagodas and tea houses at every corner. Because this area is away from the tourist centre, so it is very suitable for those people who love light Ho Chi Minh activities. As a tourist, you can come here without an itinerary and let yourself lose in the bustling and hustling lanes of this area. While observing the rhythm of the daily life of locals, you can also explore crumbling Chinese buildings and follow the wafting aromas of delicious street food. This market is a lot of fun, regardless of whether you are shopping or just browsing for souvenir.
8. Wander Dong Khoi ( Đồng Khởi )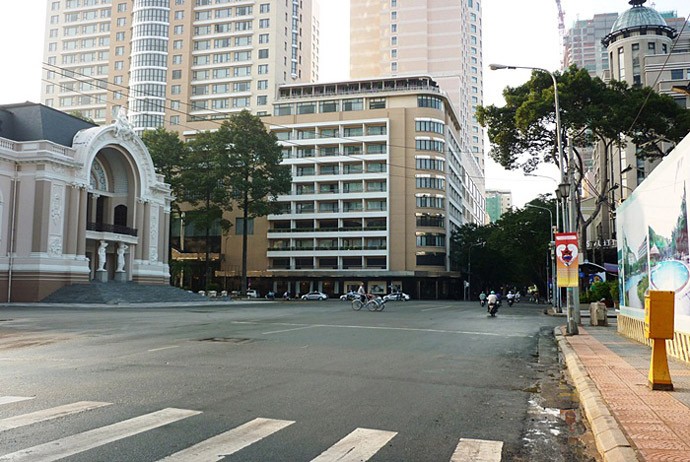 In regard to Ho Chi Minh activities, if you are the person who loves something dynamic and noisy a little bit, you should head to Dong Khoi, a lively stretch of bars and shops. Dong Khoi spans from Notre Dame Cathedral to Saigon River.
9. Tour Saigon On The Back Of Motorbikes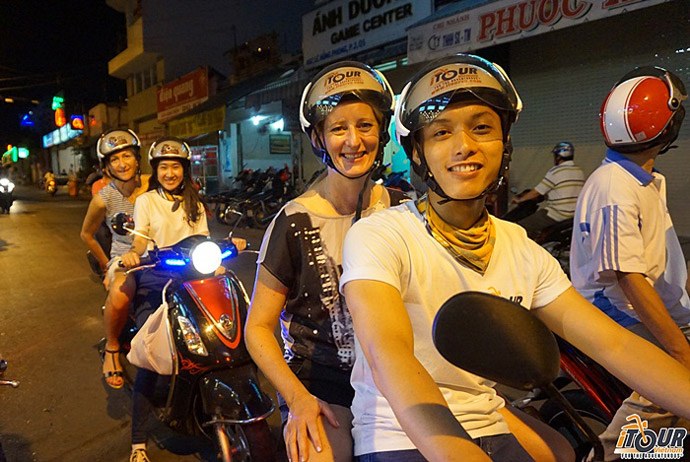 It is really a great way to help you feel the city like a real local. According to many international tourists who used to visit Ho Chi Minh City, this was one of the best thing they did in Saigon. This should be the first one in your list of Ho Chi Minh activities. The young and fun tour guides will help you discover Saigon freshly and interestingly. They are well-educated, speak English well, and know all the wonderful places to visit in Saigon. The best thing about such kind of tour is that you can spend more time on solializing yourself with locals than with other tourists – a great way to know about young Vietnamese people. Even, these tour guides buy you drinks, such as soda, beer, avocado smoothies, and so on at every stop. Experiencing such kind of tour, you will have a chance of finding out what life in Vietnam is really like.
10. Try Karaoke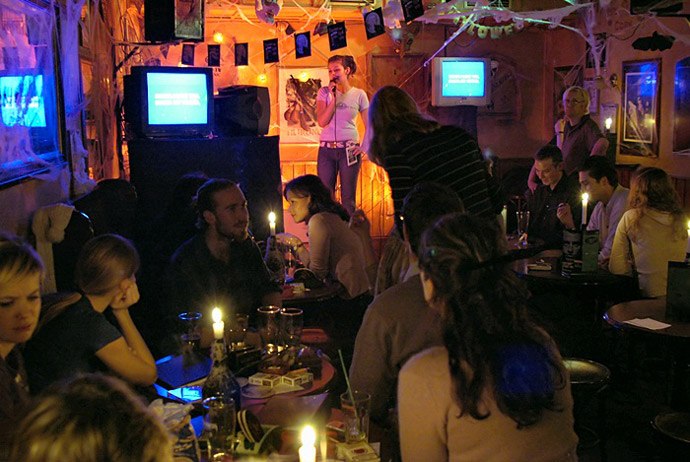 Karaoke is popular among Vietnamese and is an interesting relaxing, entertaining choice of most locals in Ho Chi Minh City. If you are a night owl, then you are exactly in the right place. In reality, Saigon by night has everything from fresh beer, to various clubs, bars, and restaurants for every taste.
Karaoke is a national pass-time, and you will find bright-coloured signs of karaoke everywhere.
11. Stop For Coffee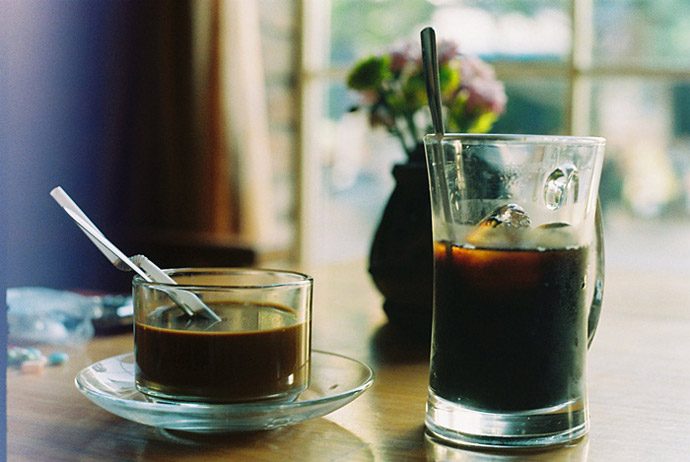 Believing it or not, Vietnam is one of the biggest coffee exporters in the world. Really, Vietnamese coffee is so unique and excellent. It is not expensive and nearly available everywhere. You can opt for enjoying black coffee with ice (also known in Vietnamese as "Cà phê đá") which is strong and sweet with a chocolate-like richness. Ask for condensed milk if you love – that is called coffee milk ice, or "cà phê sữa đá" in Vietnamese.
In addition, coffee shops are a big and impressive part of the culture of Ho Chi Minh City. From those street vendors to side-walk shops, it is not difficult for you to find a stop for having a coffee and watching Saigon go by. The prices are rather cheap if you drink coffee at a street vendor and more expensive if you enjoy it at the top-end coffee shops. The most well-known local brand is deep-roasted Trung Nguyen (Trung Nguyên).
12. Cu Chi Tunnels ( Hầm Củ Chi )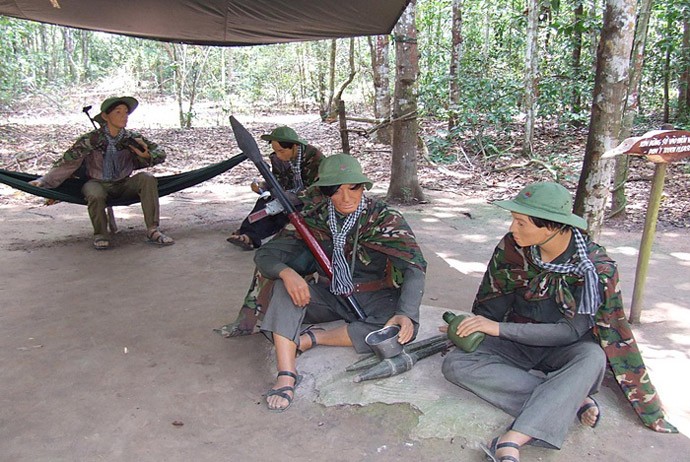 Cu Chi tunnels are the amazing 200 km Viet Cong (Việt Cộng) tunnel network. From this network, communist guerillas successfully wage their campaign against US backed the South Vietnamese government in the period of 1960s-1970s.
Travelers could climb via the tunnels and a variety of chambers to get a sense of a claustrophobic existence. The best way to arrive Cu Chi (if weather permitting) is by boat.
13. Try Bonsai Dinner Cruise On Saigon River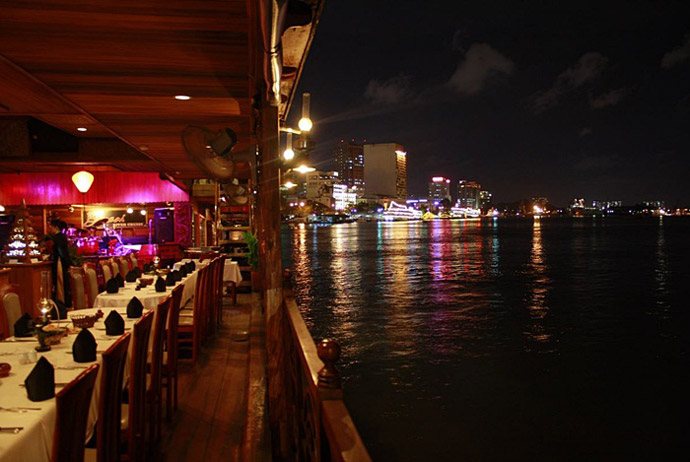 One of the most inspiring Ho Chi Minh activities that tourists can experience is trying Bonsai dinner cruise on Saigon River. Just simply experience the vibrant city lights of Saigon when joining the Bonsai for a two-hour memorable dinner cruise on Saigon River. This dinner cruise is a Vietnamese dining experience, and it also is the great way for you to soak up the activity along Saigon River. Tourists will cruise 2 hours on the traditional junk and experience sensational gastronomic moments on one of the most beautiful vessels on Saigon River. The cruise's captain will gladly welcome you aboard and presents to you the specialties, including Asian and European cuisine, which have made this dynamic city dinner cruise a must-experience culinary experience when visiting Vietnam. Then, on board, you will be relaxed and enjoy the panoramic view of the colorful city lights. For dinner, you have a wide range of traditional dishes to opt for, such as rice flower pancake named "Banh Xeo" (Bánh Xèo), lotus salad named "Goi Ngo Sen" (Gỏi Ngó Sen), or shrimp paste on the sugar cane. To end your memorable evening on the waterways, you can order a tasty dessert before saying goodbye to the hospitable hosts. Really a memorable evening!
14. Experience Saigon On Cyclo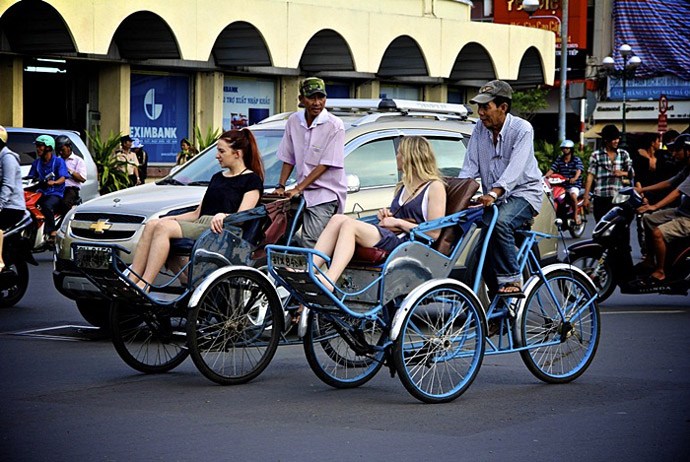 Another option in regard to Ho Chi Minh activities is touring Saigon in Cyclo – "Xích Lô". You can explore those vibrant Saigon's streets on foot or on cyclo. This is a three-wheeled bicycle with a carriage right at the front for people to sit in. The driver will pedal you through the city so slowly and relaxingly. Travel like a real local when you discover Ho Chi Minh's sights. Taking in the sights, smells and sounds of Saigon without the barrier of a car window or the sound of the engine will bring to you such a unique memory when travelling Vietnam. Travel through Tan Dinh (Tân Định) wet market to Tao Dan (Tao Đàn) Park. Do not forget going by way of Ben Thanh Market. At the end of the tour, your guide will help you get a taxi back to your hotel.
15. Visit Binh Quoi Tourist Village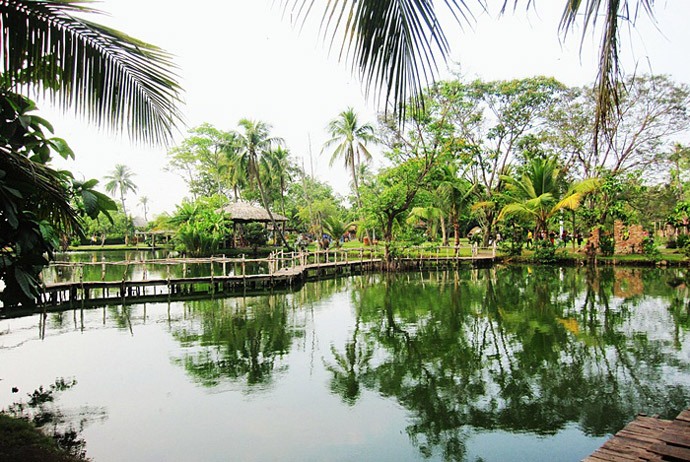 This "village" is really a comprehensive resort by Saigon Tourist, with water-puppet shows, boat rides, tennis courts, and even amusements for children. In the weekend evening, there is a buffet dinner, with a variety of traditional Vietnamese cuisines, which are served along a canal lit with floating lanterns and associated with the live traditional music.
Location: 1147 Xo Viet Nghe Tinh (Xô Viết Nghệ Tĩnh) Street, Ho Chi Minh.
Tel: +84 8 3899 1831
Opening hours: 11am-2pm & 5-8pm Sunday and holidays, buffet dinner 5-8pm Saturday.
16. Saigon Cooking Class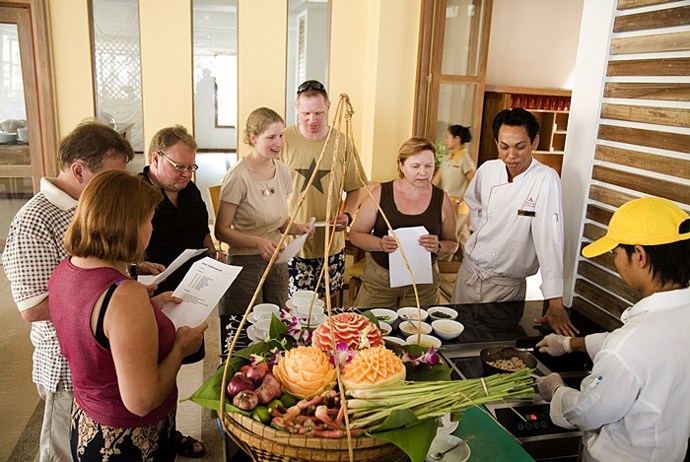 Because Vietnamese cuisine wins more and more the hearts of many international tourists recent years, locals open many cooking classes for tourists to explore Vietnamese specialties in the most practical ways. Saigon may well be the best destination to explore greatest dishes of Vietnam and if your interest runs deeper, you may want to join in a cooking class.
Normally, the classes are professionally run by local chefs who also can speak English well. Each participant will have their kitchen equipment and ingredients to cook dishes. The sizes of classes are often limited to 12.
17. Saigon Yoga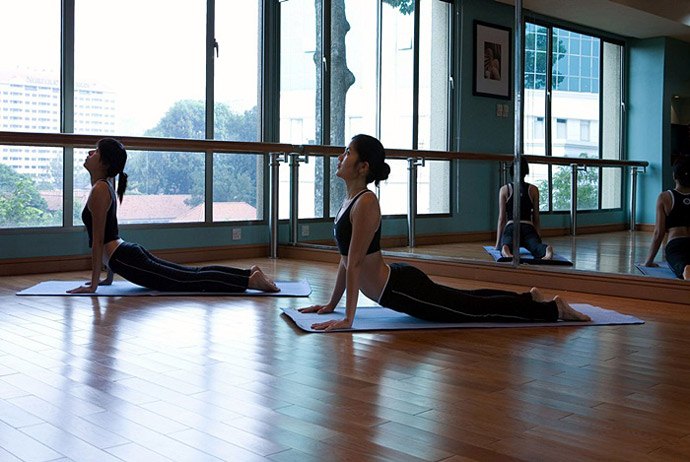 When visiting Ho Chi Minh City, you can take part in a short-term yoga class to get yourself relaxed and more energized. There are many studios in Saigon offering Ashtanga, Vikram, Vinyasa, and power yoga and pilates classes, which are taught by the Singaporean and US instructors. Short-term travelers could take advantage of 7 days of unlimited yoga for just US$25.
18. Visit Can Gio ( Cần Giờ )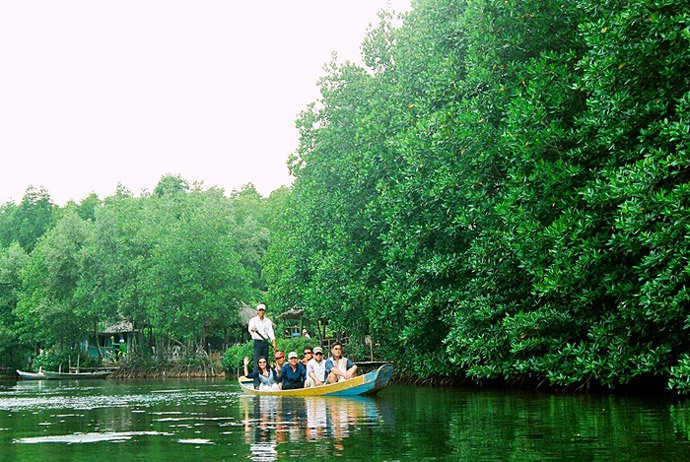 Far away from the city centre less than 50 kilometers, Can Gio is the destination attracting tourists by a lot of types of tourism, such as playing with monkeys at Monkey island, boating to explore the Mangroves forest, having fun on muddy sand beach, and enjoying fresh seafood.
In addition to discovering this place during the daytime, you can opt for staying overnight to attend the camp or to sleep in locals' houses, learn more about the culture of the most modern city in Vietnam. Visiting Can Gio is reckoned as one of the most popular Ho Chi Minh activities for tourists upon touring Saigon.
Saigon is really a worth-visiting destination for any tourist when visiting Vietnam. This vibrant city will bring to you a lot of interesting and memorable memories that you may not be able to experience anywhere else in the world. Did I miss any must-do Ho Chi Minh activities? Share your own thoughts with us by dropping words below this post. We love to hear your voice!
Related Articles:
Top 19 must-see Ho Chi Minh attractions for tourists
Ho Chi Minh nightlife – what to do in the evening in Saigon?
Shopping in Ho Chi Minh – what & where to buy in Saigon
20 best Ho Chi Minh restaurants: where & what to eat in Saigon