Numerous delicious Vietnamese dessert recipes for Tet holiday will be cooked in families to showcase the love of each member. Vietnamese candied ginger recipe is one of the tasty desserts for this special holiday. You should enjoy it with a hot cup of tea that can help you feel warm inside. So, are you ready to cook this dish with us? Please follow our directions below and let us begin making it right now.
Vietnamese Candied Ginger Recipe – A Popular Vietnamese Dessert
I. Ingredients
750g of fresh ginger

Sugar

Salt

150g of green papaya

350g of pineapple fruit

30g of sesame

10g of peanuts
II. How To Make Vietnamese Candied Ginger Recipe
A. For Making Candied Ginger Slices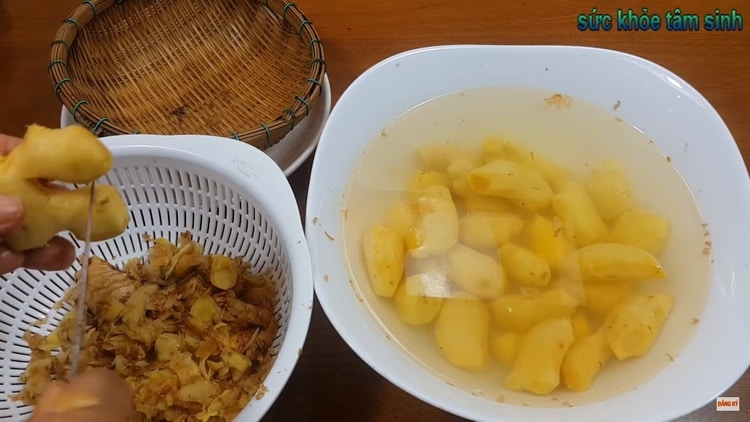 Peel off the cover of ginger and then soak it in a mixture of 1 teaspoon of salt and a bowl of water. Soaking the ginger in salt water will help prevent it from becoming black.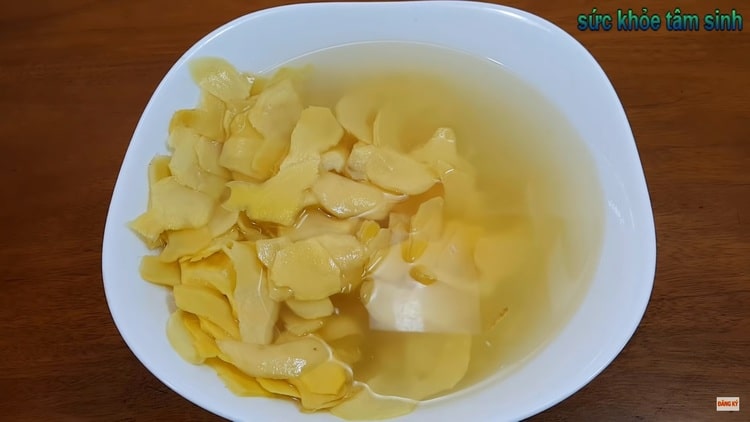 Mix 100g of sugar and 2 tablespoon of salt with a liter of water in a bowl. Soak the sliced ginger in it overnight to reduce its spiciness. You just need to soak the ginger for an hour if you love spicy food. 

In the morning, pick out the sliced ginger and clean with water. 

To make ginger less spicy, boil it two more times and add 1 teaspoon of salt and lemon juice. Once it reaches a boil, add the sliced ginger and boil for 10 minutes. Pick up the ginger and wash it with water. Prepare another pot of boiling water, add the ginger and boil for another 10 minutes.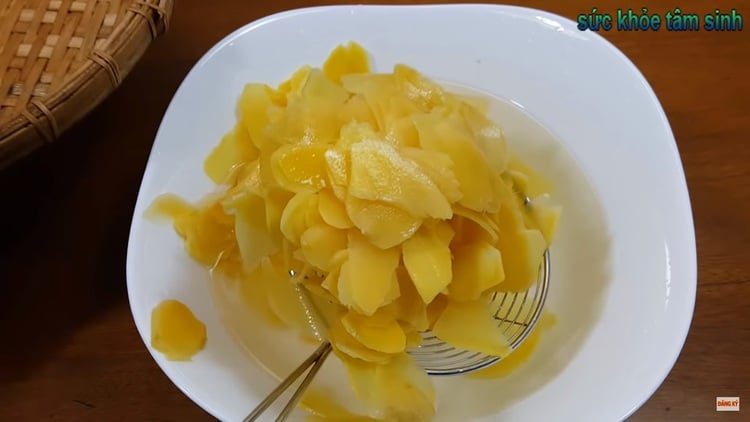 After boiling the second time for 10 minutes, remove the ginger slices and soak in cold water. After several minutes,

take all sliced ginger out and wait to get dry.

You can also dry them in the sun to decrease spicy. Mix the ginger with 375g of sugar and

marinate in one hour until all sugar is melted.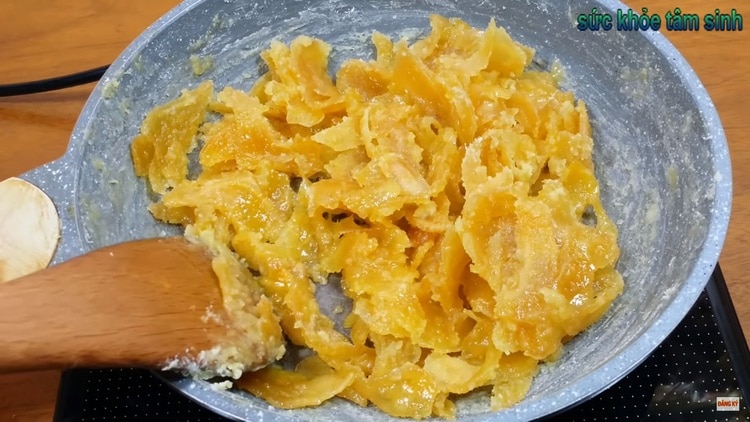 When the sugar is melted completely, pour the ginger into a pan and cook in small heat. Continue cooking and stirring until the sugar

absorbs on faces of ginger and is dried. Turn off the heat and keep stirring until the ginger dries out.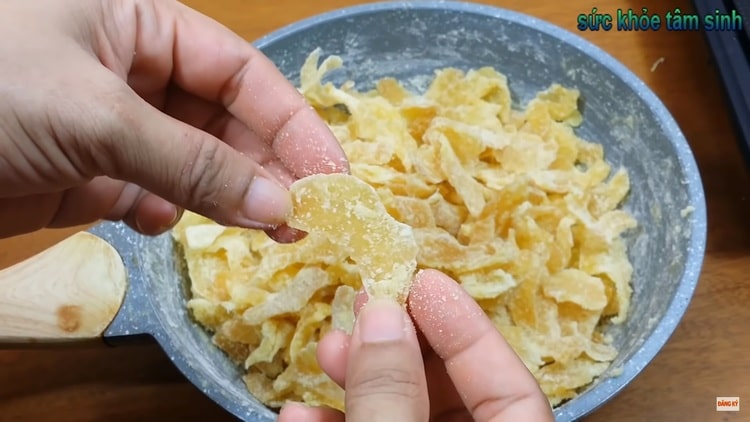 You turn off the heat when the ginger is still wet so it will make the ginger pieces soft.
B. For Making Soft Candied Ginger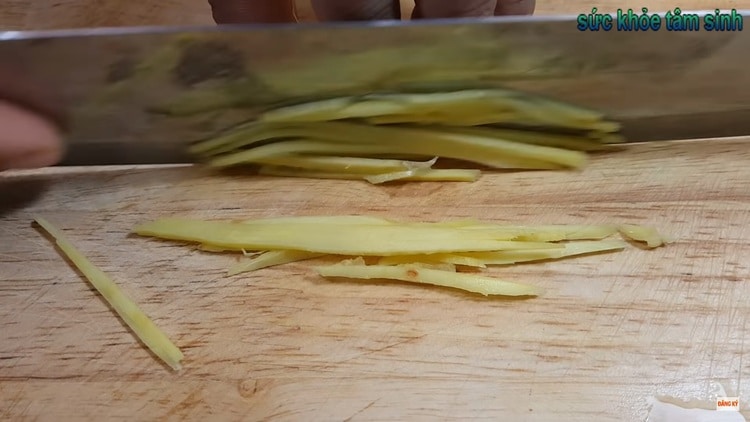 You need to prepare 250g of young ginger. After processing, you cut the ginger into thin threads.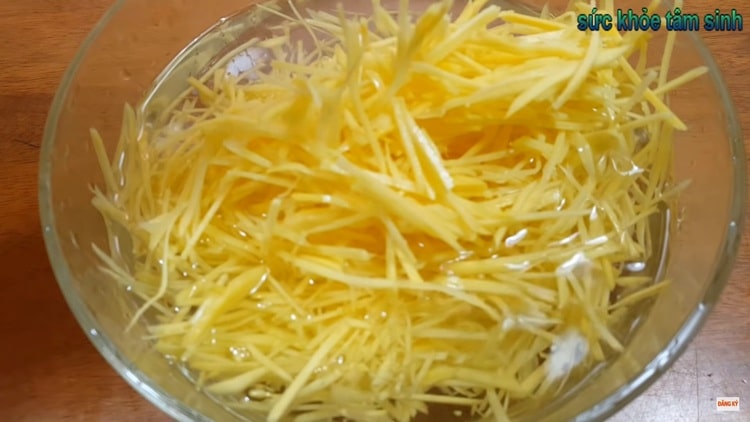 Soak 250g of the ginger threads in a bowl of water mixed with 1 teaspoon of salt and 50g of sugar overnight.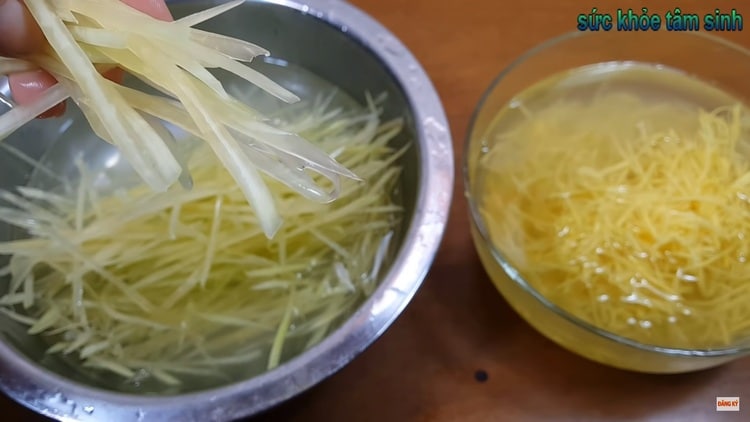 Slice 150g of green papaya into thin fibers. Mix a little lime in water and soak the sliced papaya in the lime water for 6 hours. 
Note: Just use a little bit of lime to soak the papaya because adding too much lime will cause papaya to be brittle and more prone to breaking.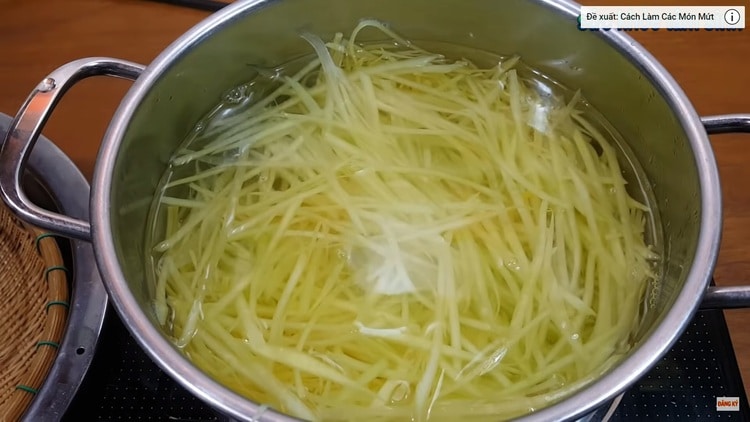 Then, prepare a pot of water and mix in ½ teaspoon of salt and the juice of half a lemon. When it reaches a boil, add the ginger. Boil for ten minutes and twice as ginger slices. After boiling the second time for ten minutes, add the sliced green papaya to it and continue boiling for 2 to 3 minutes. Remove the ginger and papaya from the pot, soak them in cold water for ten minutes, and let them dry.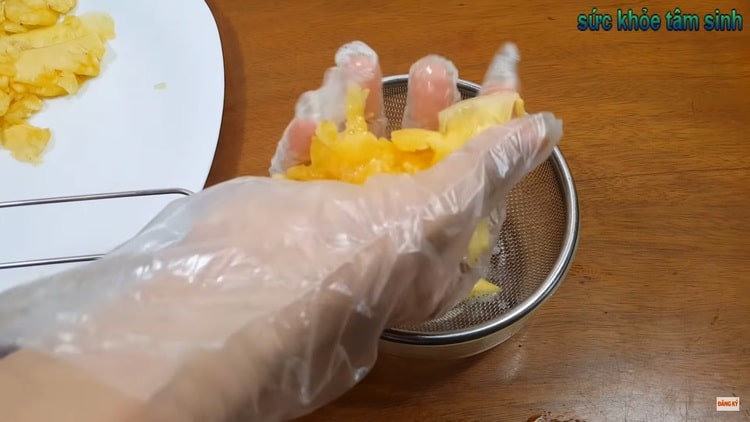 Cut 350g of pineapple fruit into thin strips and squeeze out its juice. Dry them under the sun.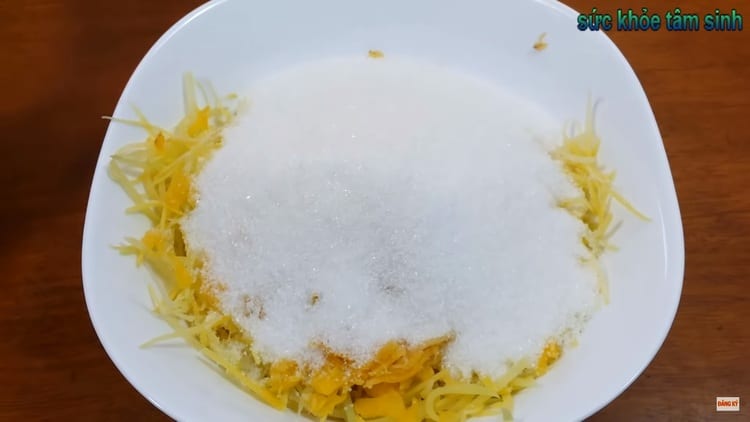 Mix 500g of sugar with the dried ginger, green papaya, and pineapple well. Wait for an hour until all the sugar is melted.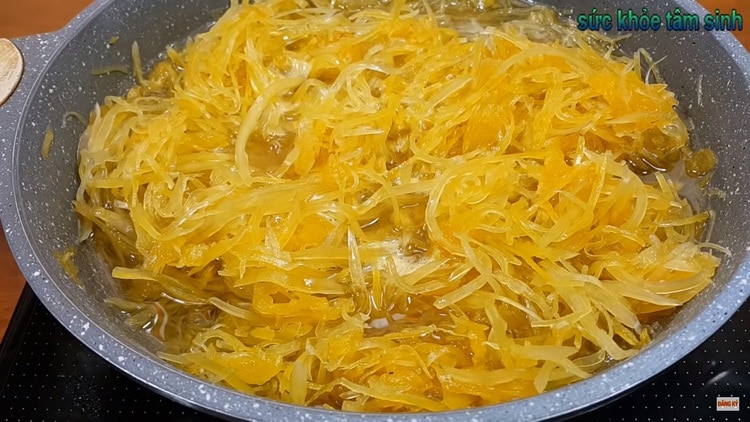 Put the pineapple and its juice, ginger, and papaya in a pan and cook in small heat. Add the juice of one big lemon or two small lemons to the pan. The lemon juice will make your candied ginger soft and prevent the sugar from melting. 

Cook until the sugar is dried and then turn off the heat.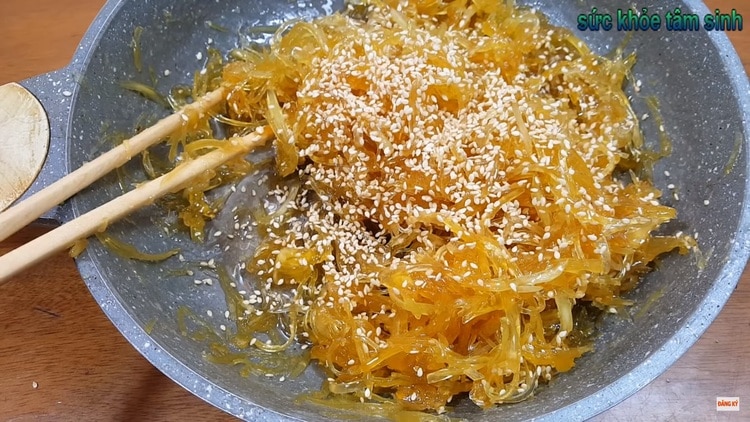 After turning off the heat, add 30g of roasted sesames and 10g of peanuts to your candied ginger recipe.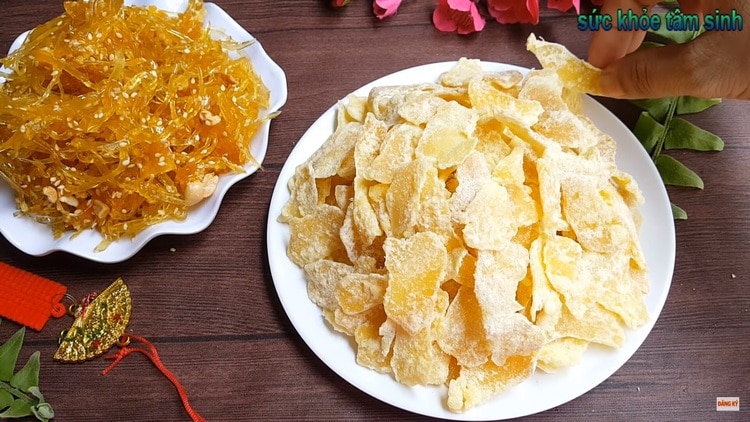 Your dish is finished. Store it in a glass jar or Ziploc bag and use it day by day.
View more:
Hope you love this Vietnamese Candied Ginger Recipe and do not skip our other stunning Vietnamese recipes next time. Thanks for reading!
By Mai Cao