The West of Vietnam is famous for extremely rich and diverse cuisine. Thick noodles with coconut cream is a distinctive tasty dish that no one should miss when coming to the west of Vietnam. It is a unique and unforgettable delicacy of the locals, especially in Can Tho city. The Vietnamese thick noodles with coconut cream recipe is an aromatic taste of the coconut milk. It blends harmoniously with the salty of fish sauce and soft chewy thick noodles to create a rich and extraordinary flavour. If you do not have the opportunity to go to Can Tho to enjoy this delicious dish, make your own one according to the simple recipe below. Let's start.
How to Make Tasty Vietnamese Thick Noodles with Coconut Cream Recipe:
I.Ingredients:

150g of rice flour

30g tapioca flour

100g shredded pork skin

300g pork

Roasted rice powder

Salt, MSG, fish sauce, oil and sugar

Shallots

Lime, chillies and garlic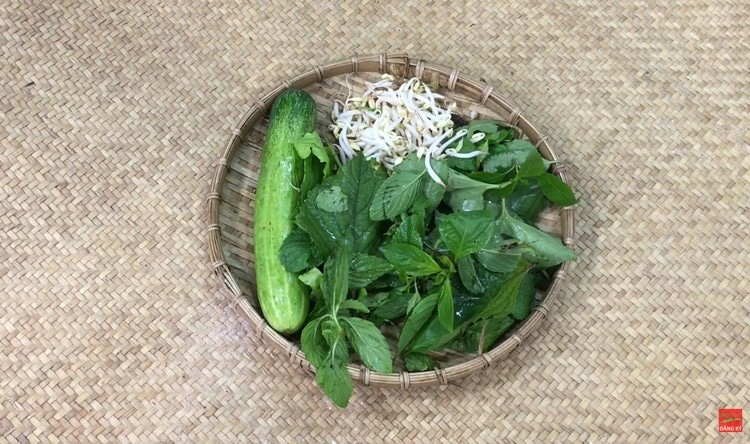 200ml of coconut milk

Price, cucumber, basil, perilla
II. Instructions: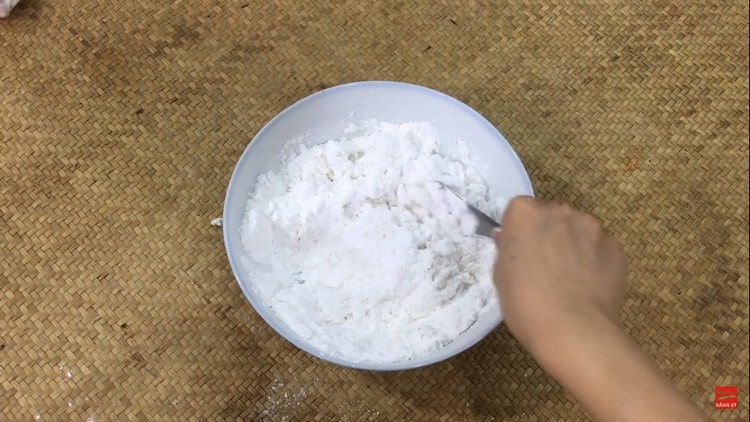 – Put the rice flour and tapioca flour in a bowl, add 1 tbsp cooking oil, ½ tsp salt, 150ml of boiling water and mix well. Knead for 10 minutes until it is smooth.
– Let the dough sit for 10 minutes.
– Cut the pork into big cubes and put it into the pot. 
–  Add  ½ tsp MSG, ½ tsp salt, cooking oil, 1 tbsp fish sauce, 4 sliced shallots and mix then set aside to marinate for 10 minutes.

– Put the pot with pork to the stove and cook on medium heat for 3 minutes then add 1 tbsp of sugar. Add ½ cup water and cook until the pork turns yellow then turn off the heat.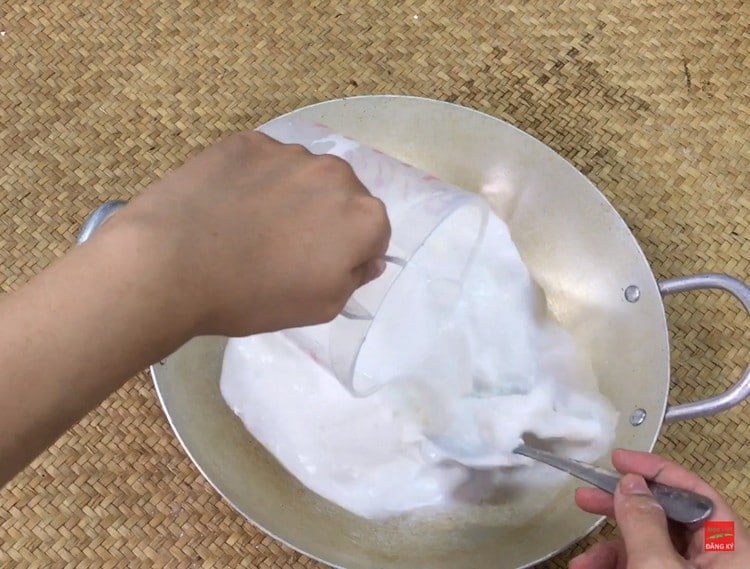 – Add 100ml of water to 200ml coconut milk, add ½ tsp of salt, 1 tbsp of sugar, 1 tbsp of tapioca flour to a pan then mix well. Next, put the pan on the stove and cook for 2 minutes.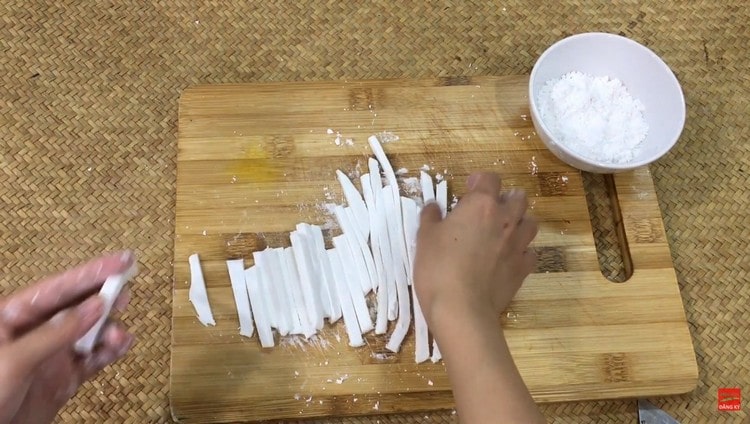 – Take the dough out, knead and roll. Cut the dough into strips then roll the strip to make it round like thick noodles. Add more rice flour to coat the noodles to make them not stick to each other.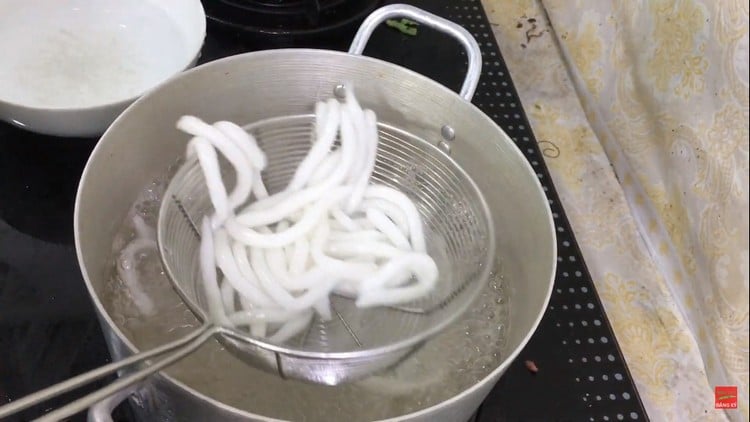 – Put the pot of water on the stove and boil the thick noodles. When they float, keep boiling for 1 minute. Then take out, put the thick noodles in cold water and soak for 2 minutes. 
– Next, take them out and drain. Add a little cooking oil to make them not stick together.

– Cut the pork into strips.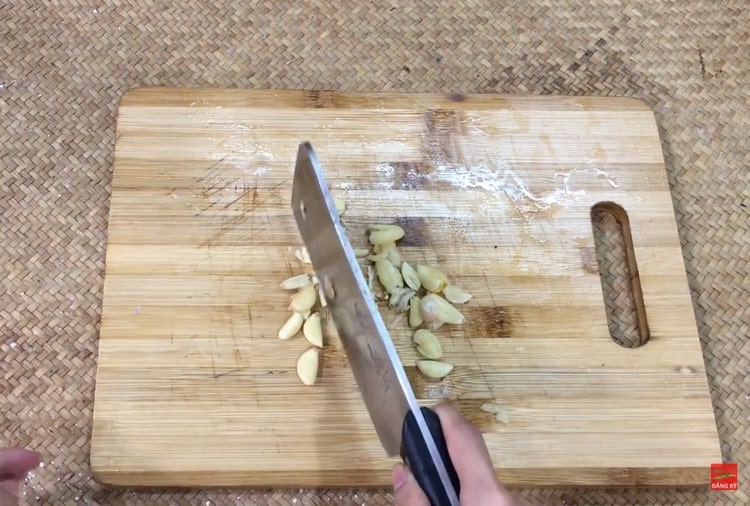 – Mince garlic and put in a pan with oil. Stir-fry until the minced garlic turns yellow then take them out.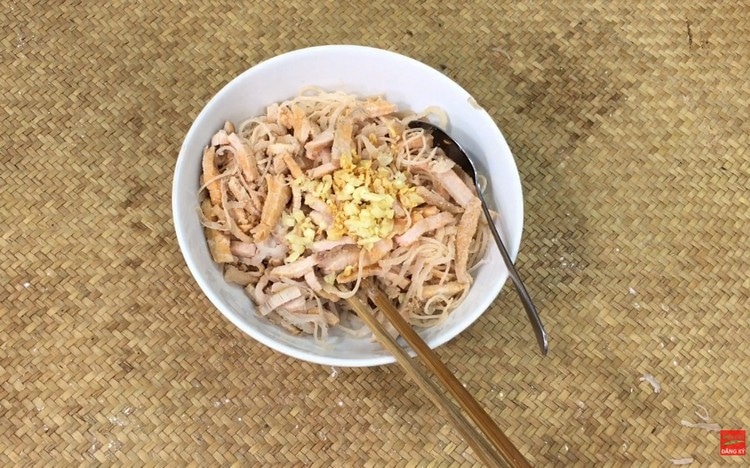 – In a bowl, put the pork, shredded skin, roasted rice powder, garlic, 2 tbsp of cooking oil and mix well.
– Cut vegetables and cucumber.
– Make the sauce: Add 1tbsp lime juice, 3 tbsp sugar, 4 tbsp fish sauce, 6 tbsp of water, chilli, and garlic then stir well.
– Put the meat mixture, vegetables, cucumber, bean sprouts, thick noodles into a plate then enjoy with coconut milk and the sauce.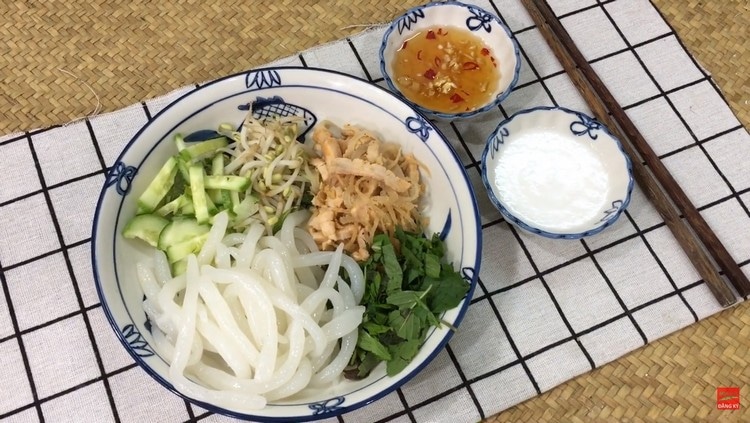 The Vietnamese thick noodles with coconut cream recipe contains tough, fleshy thick noodles and delicious, aromatic pork, add to the aromatic creamy of coconut milk. Try to make this creative dish and learn more amazing Vietnamese home-cooked recipes now on our website. Have fun and enjoy!
View more:
By Phuong Khanh