Vietnamese fermented fish seafood noodle soup is also known as Bún Mắm. This noodle soup has a long history from Cambodia and then becomes a traditional noodle soup in the West of Vietnam. Bún Mắm (noodle soup) is a famous speciality in Da Nang, Soc Trang, Tra Vinh, and Ho Chi Minh city. It's on the must-try food list for every tourist when visiting these cities.
This fermented fish seafood noodle soup is cooked with a special fermented fish sauce, usually from linh fish or snakeskin gourami. There are some different kinds of seafood in this noodle soup, such as snakehead fish, shrimp, squid. It is served with some raw veggies or fresh herbs like lemongrass, chilies, eggplant, bitter vegetables and water lily flower. Because it is made from fermented fish sauce, Bún Mắm usually has a strong smell. However, it is a worth-to-try noodle soup and is delicious with an unforgettable flavour of the West. Today we will show you how to make this special tasty Vietnamese noodle soup.
I. What to Prepare:
Fermented fish sauce: 300g

Water: 2 litres

Ground bronze featherback (or any type of fish depending on your choice)

Shrimp: 200g

Squid: 200g

Pork belly: 200g

Roasted pork: 100g

Red cayenne: 5 – 6 bulbs

Lemongrass: 2 – 4 bulbs

Eggplant: 1 – 2 fruits

Shallots and garlic: 6 cloves/each

Chillies, pepper, sugar, monosodium glutamate (MSG) and salt

Round rice noodles (Vietnamese: Bún)

Veggies (bitter vegetables, water spinach, bean sprouts, water lilies, etc. – your choice)
II. How To Cook
Step 1: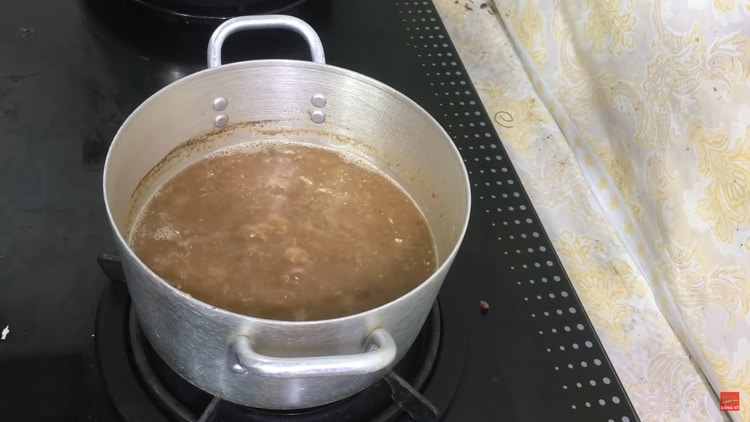 Take a pot with 700 ml water and add 300g fermented fish sauce in the pot. Then place the pot to the stove and heat up until it boils for about 15 minutes.
Step 2: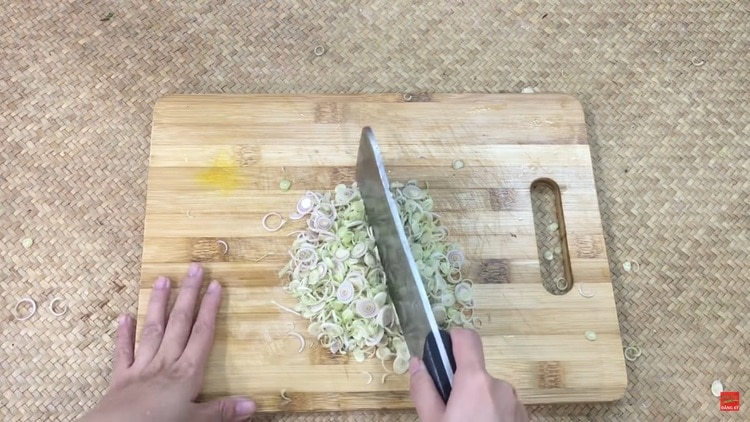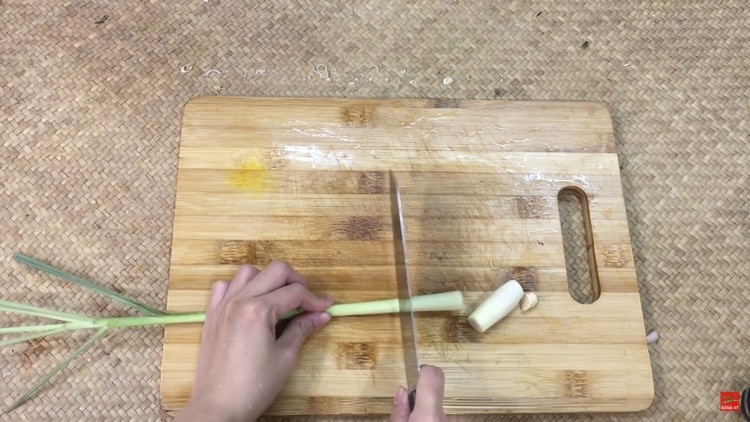 Chop 3 lemongrasses into small pieces, cut the other 3 into three-cm-long slices, and smash them.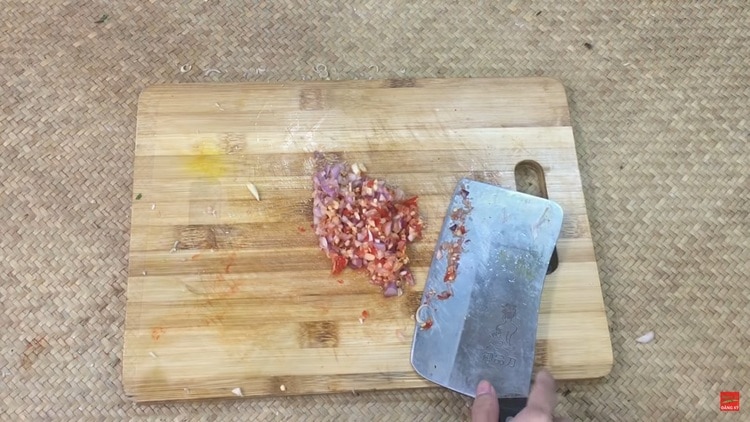 Mince all shallots, garlic and chillies. If you don't like it too spicy, don't mince too many chillies. You can adjust the number of chillies as your own favourite.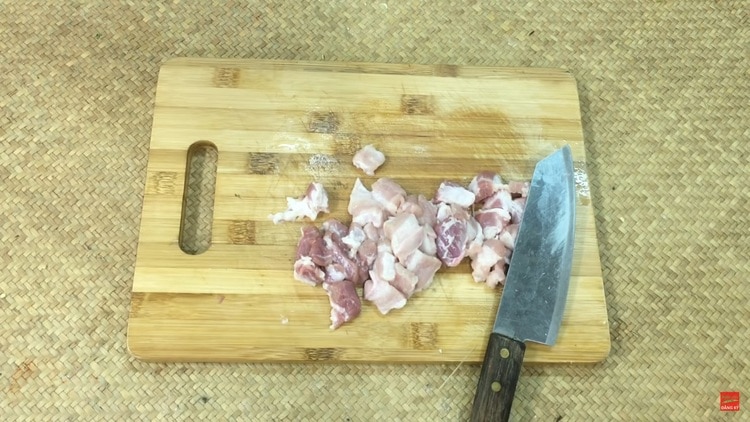 Slice the pork belly to eatable slides.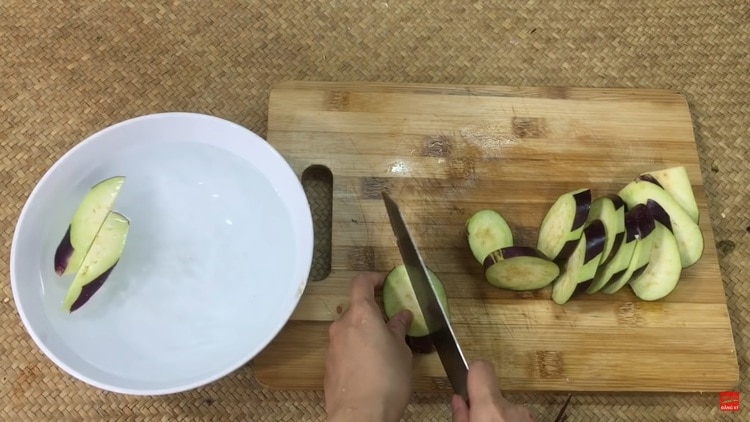 Slice the eggplant then soak the slices into a bowl with a little salt. The salted water will keep the eggplant from darkening.
Step 3: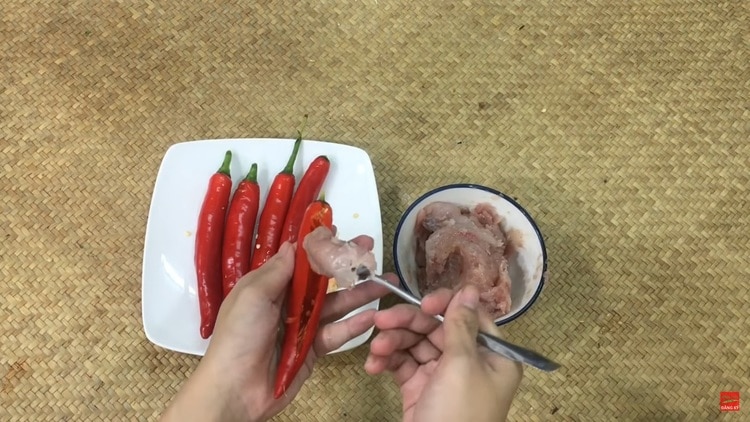 Season the ground bronze featherback with pepper, salt, MGS and mix well. Cut the red cayennes from one side and remove all the seed. After that, stuff the seasoned ground bronze featherback inside the cayenne.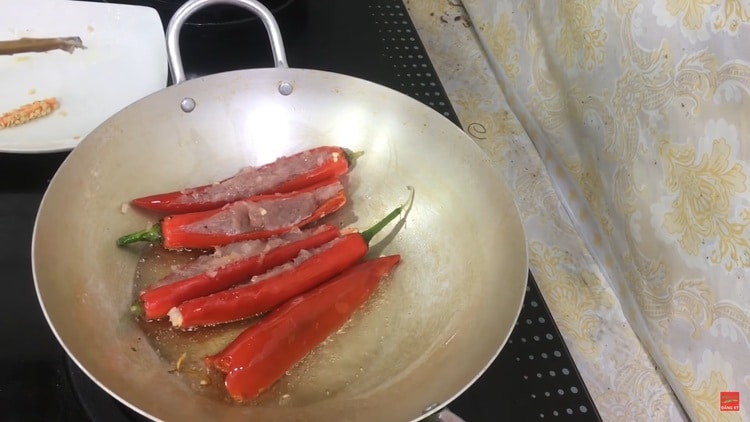 Place a pan to the stove and pour the oil in. Then fry the stuffed cayennes until the ground fish inside is cooked.
Step 4: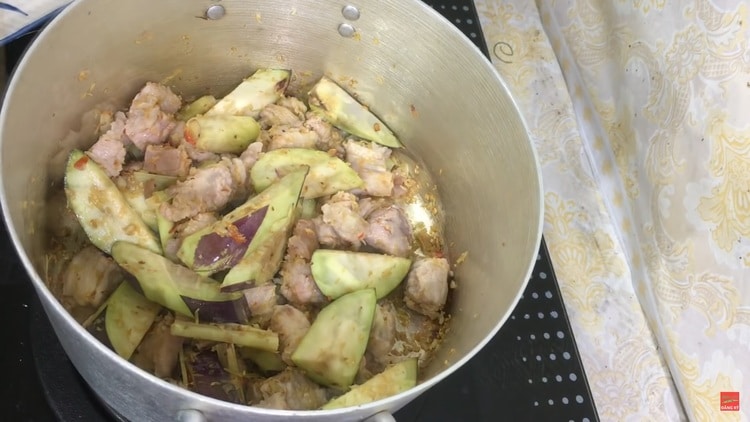 – Place an empty pot to the stove. This pot will be the main pot to contain the broth, so you should choose a bigger one.
– Put a little oil into the main pot, heat up then put all the minced lemongrass, minced shallots, minced garlic and minced chilies. Stir-fry all the ingredients inside the pot until they turn golden.
– Put the pork belly and smashed lemongrass slices into the main pot. Keep stir-frying in 1 minute, then add the eggplant and continue to stir-fry.
Step 5: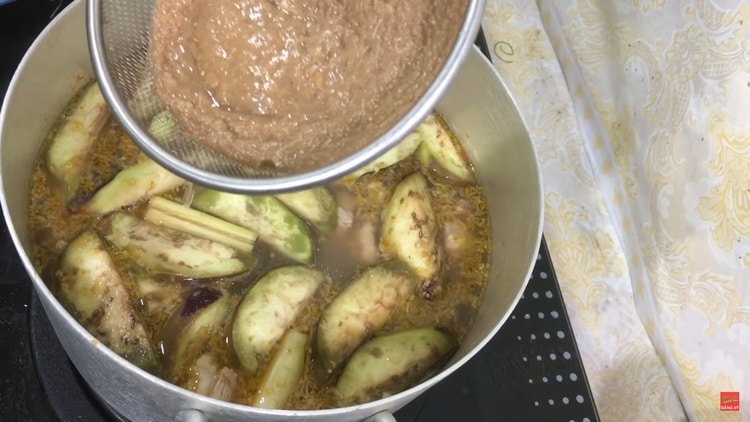 Put a filter on the main pot. Pour the fermented fish broth through the filter to remove all the fish bones. Add one litre of water through the strainer to get all the fermented fish meat.
Step 6: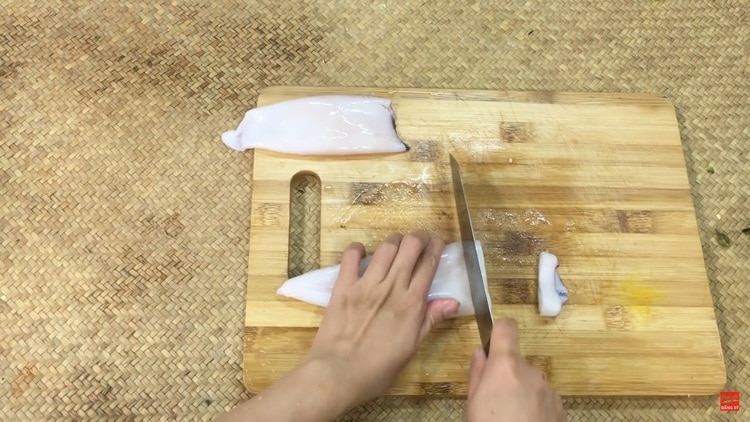 Wash the squid under the water then peel off the black skin. Just use white squid meat and then slice them into small pieces.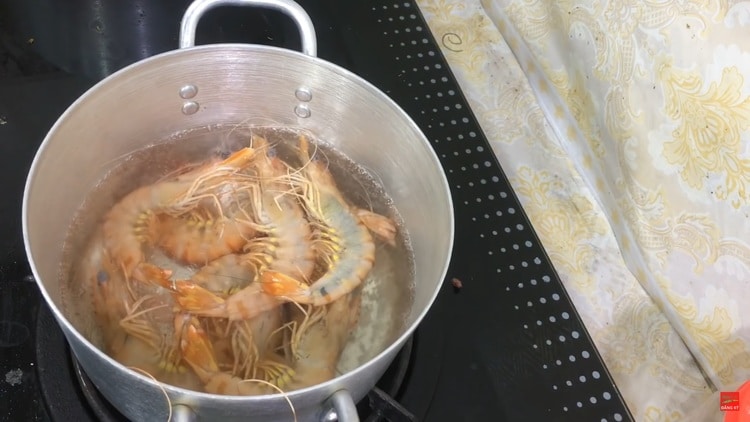 Put a small pot to the stove and fill 300 ml of water. Add a pinch of salt to the pot then put the shrimp to boil.

When the shrimp are done, take them out to cool down. When it cools down, take all the shell away.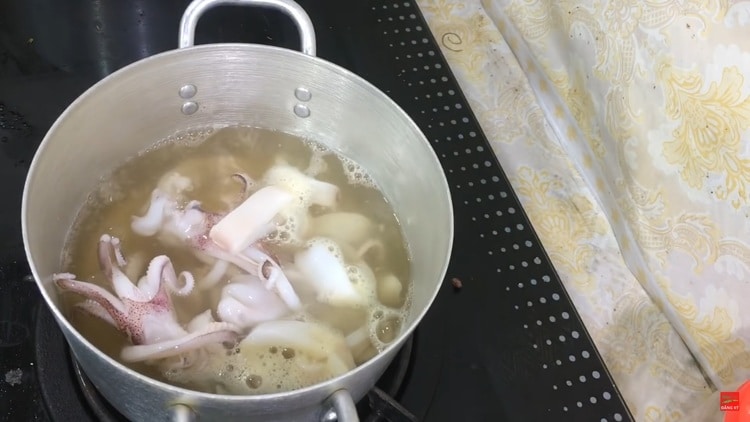 Put the squid to the pot and boil. Do not boil the squid for too long because it will make the squid tough and hard to chew. When the squid is cook, take them out, and you have a seafood broth.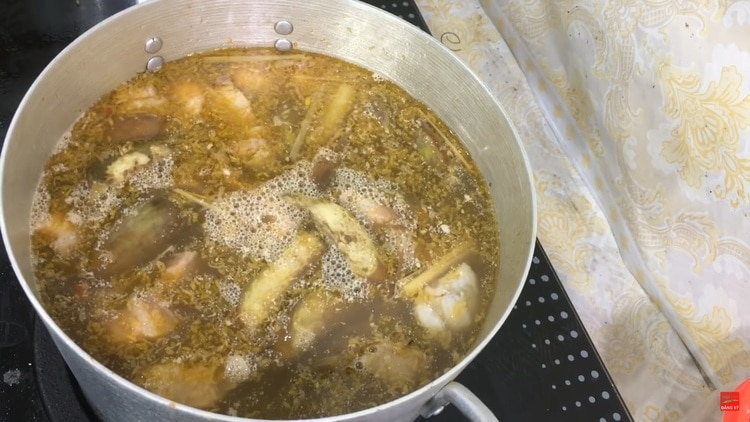 Pour the seafood broth to the main pot, then add salt, a little of MGS and sugar to season for your own taste. Wait until the broth boils and you are done with making the broth.
Step 7: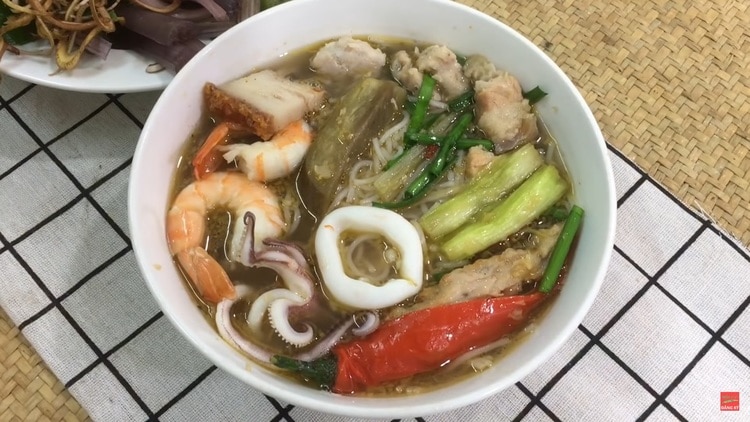 Slice the roasted pork and fresh veggies.

Put the round rice noodles to a bowl then top with boiled shrimp, squid, fried cayennes, roasted pork and raw vegetables as you want. Pour the hot broth to the bowl. Now it's ready, and you can enjoy right away.
All in all, Bún Mắm – Vietnamese fermented fish seafood noodle soup is special noodle soup that wonderful to enjoy for breakfast or any meal on a winter day. It is rich in flavour, savoury, hot and so fresh.