Tapioca dumplings is a very famous dish and snack in Vietnam. There are numerous versions of this dish from the North to the South of Vietnam. If you are a Vietnam cuisine lover, you may know about the popular tapioca dumplings dishes in Hue style or Hanoi style. Each of these versions has its own distinct delicious flavour that everyone loves. In this article, we will show you another wonderful version of Vietnamese tapioca dumplings recipe. This simple recipe is from the Center of Vietnam and has a beautiful appearance as well as an amazing tasty flavour. Wait no more, let's start.
The Simple Way to Make Vietnamese Tapioca Dumplings Recipe
I. Ingredients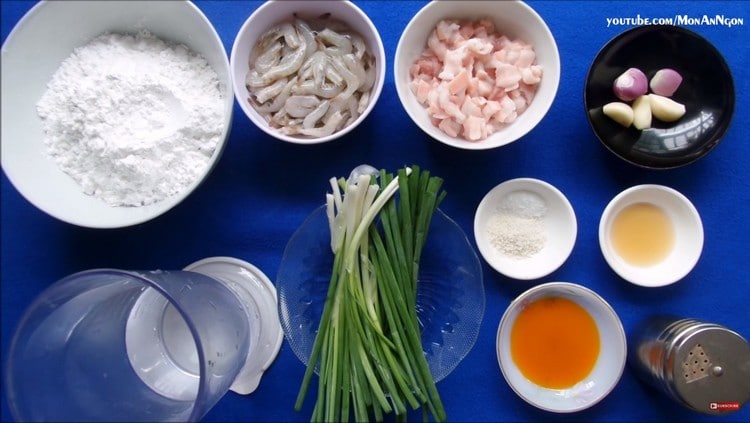 200g tapioca flour

100g small shrimp 

100g chopped pork belly

2 shallots

3 cloves of garlic

1 tbsp fish sauce

½ tbsp MSG

1 tbsp seasoning powder

2 tbsp annatto oil (optional)

Pepper, scallions

250ml of water
II. Instructions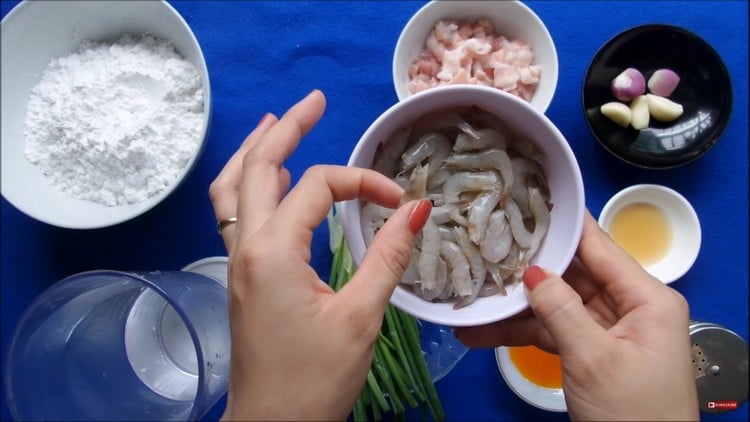 – Wash and cut the small shrimps' antenna.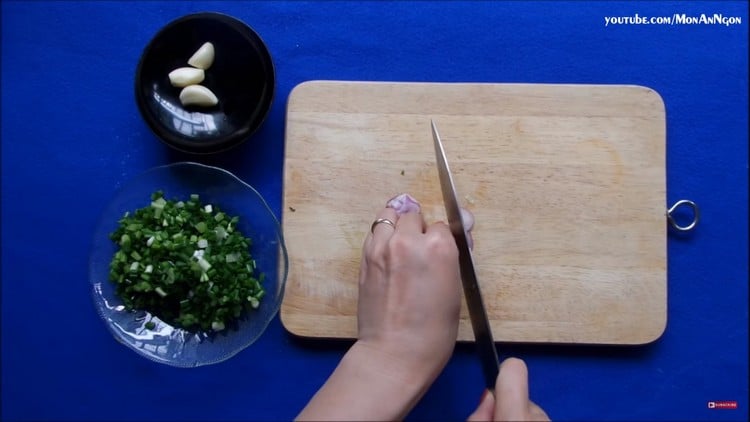 – Slice scallions and mince all the shallots and garlic.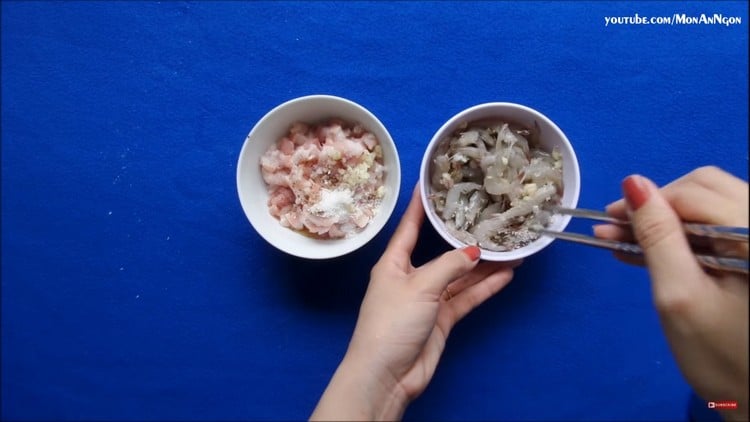 – Divide all the spices: minced garlic, minced shallots, MSG, seasoning powder, fish sauce and pepper to half. 
– Then add the spices to small shrimps and chopped pork belly. Let them marinate for 10 – 15 minutes
– Pour the oil to the pan, place on the stove and turn on medium heat. Put garlic into the pan to stir.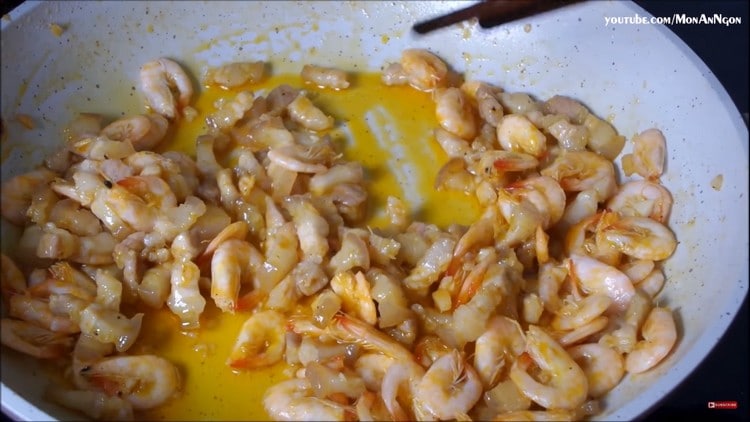 – Add the chopped pork belly to the pan and stir-fry, and add annatto oil.
– Keep stir-frying, add a little water to the pan and put the shrimps then add a little annatto oil to make a beautiful yellow colour.
– When the chopped pork belly and shrimps are cooked, turn off the pan, put them in a bowl and let them cool down.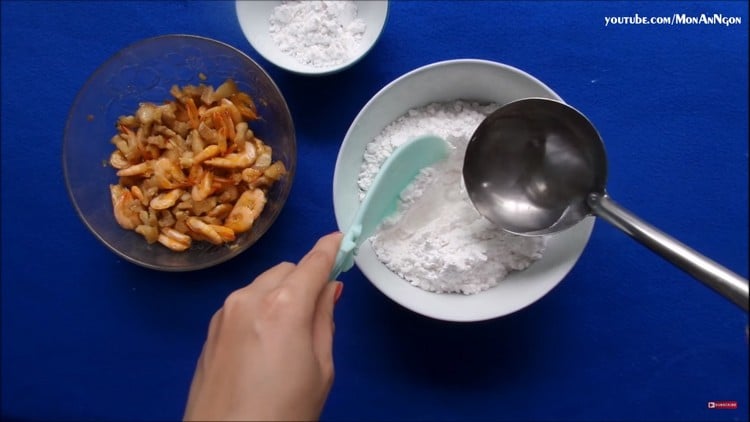 – Pour 250ml into the pot and boil
– Separate 1 tbsp dry powder into a small bowl for coating and leave aside.
– Pour boiling water slowly into the other bowl of flour and mix well.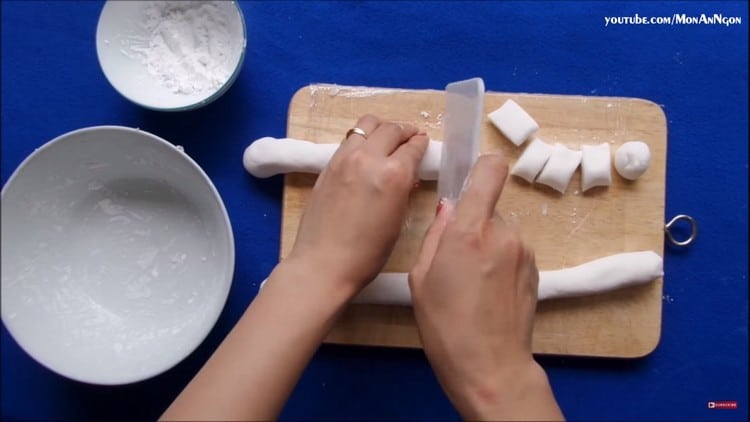 – Knead the dough until it is soft and smooth.
– Cut the dough into small pieces.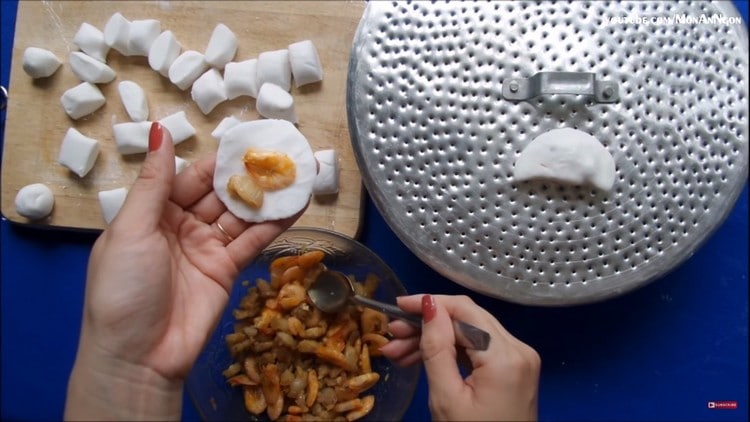 – Flatten each piece, and put shrimp, chopped pork belly in the middle then wrap it. You will get the dumpling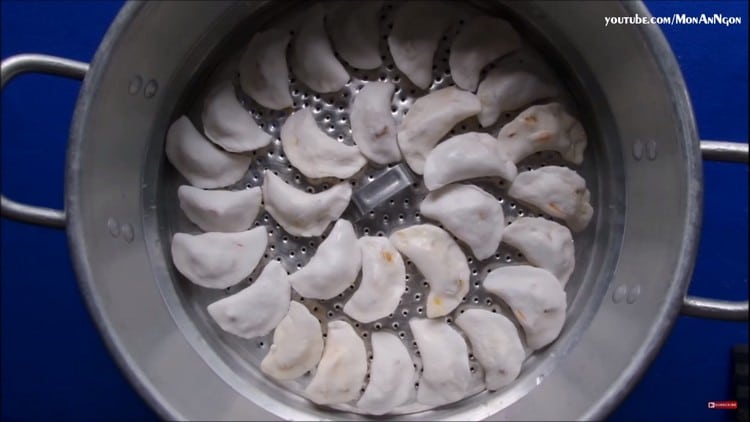 – Put the dumpling in a steamer and steam for 20 – 25 minutes
– When the dough is clear, your dumpling is cooked well.
– Put scallions, sugar and salt into a bowl.
– Add oil to a pan and place the stove. When the oil is boiled, pour it into the scallions bowl.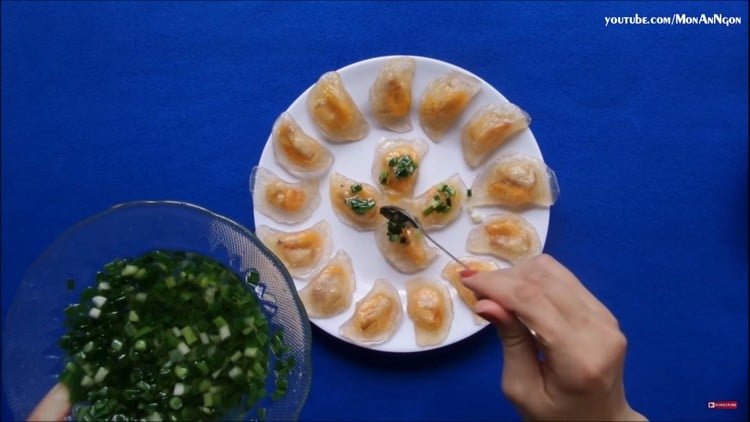 – Pour the scallions and oil over each dumpling.
– Making the dipping sauce: 
Add 50ml warm water, 1 tbsp sugar, ½ tbsp lemon, 3 tbsp fish sauce, garlic and chilli into a bowl then mix well.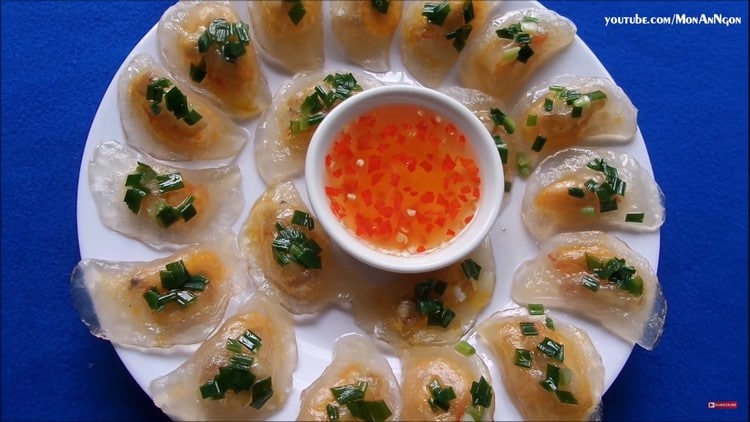 Good job! Your tasty, attractive Vietnamese tapioca dumplings recipe is done. The dumplings have an amazing flavour with a chewy texture that everyone definitely cannot forget. This dish will be wonderful to eat around the year and share with your loved ones. To cook more fantastic Vietnamese recipes, take a look at our website. Have fun and good luck!
View more:
By Phuong Khanh