Have you ever enjoyed wonton and love it immediately? Have you tried Vietnamese wonton? Referring to the delicacies of Hoi An specialities, wonton is loved by all the tourists from around the world as well as Vietnamese food lovers. Hoi An has many famous dishes that originated from many different countries, including wonton. In this article, we will show you an interesting Vietnamese way to cook the wonton. It is Vietnamese wonton and spicy sauce recipe which is also familiar with the people in the Centre of Vietnam. It is loved by the sweetness and spicy taste that will keep you eating and wanting for more. Read the recipe below and try to make this simple tasty dish by yourself. Try it now!  
Step by Step – Hot Vietnamese Wonton and Spicy Sauce Recipe
I. Ingredients: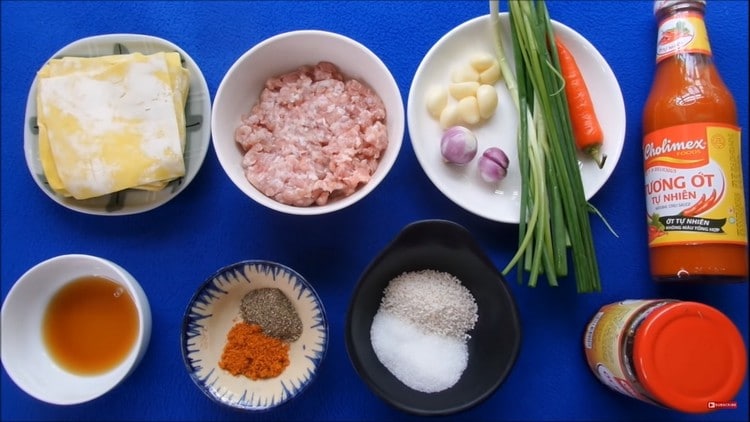 150g Wonton wraps

150g ground meat

2 shallots

Garlic, scallions

Chilli

8 tbsp chilli sauce

3 tbsp dried satay chilli

2 tbsp seasoning powder

2 tbsp sugar

1 tbsp red chilli powder

1 tbsp pepper

3 tbsp fish sauce
II. Instructions:
–  Chop shallots, garlic, chilli and slice the scallions.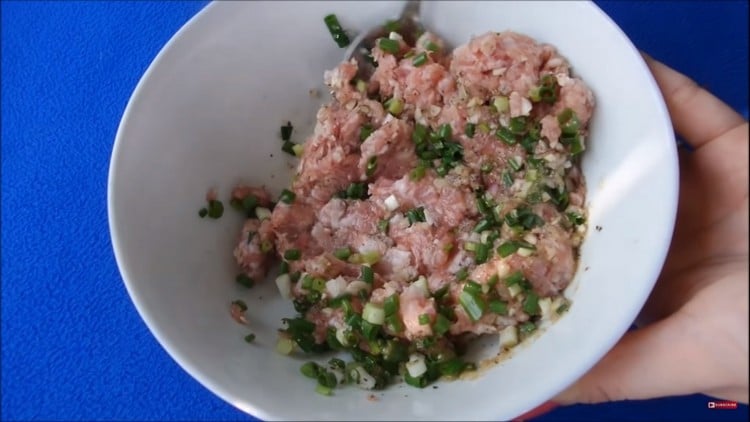 – Put the ground meat into a bowl, add minced garlic, shallots, little sliced scallions, 1 tbsp seasoning powder, 1 tbsp sugar, ½ tbsp pepper, 1 tbsp fish sauce and mix well. 
– Let the ground meat marinate for 15 minutes.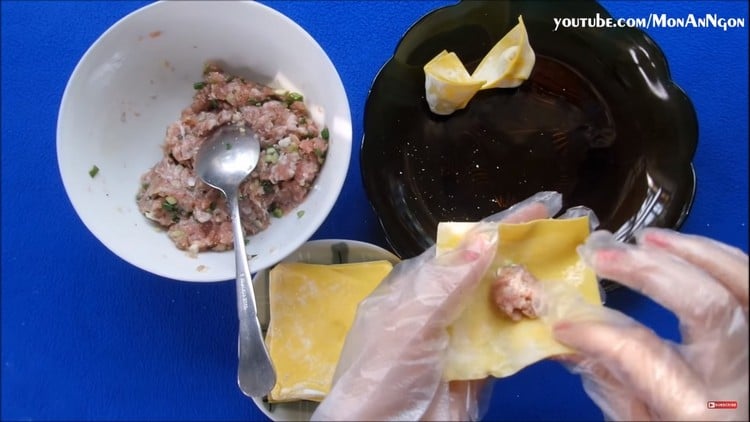 – Take the wonton wrapper, put the ground meat inside and wrap it.
– Spread a little water or cooking oil to the edges of the wrapper to make it stick together.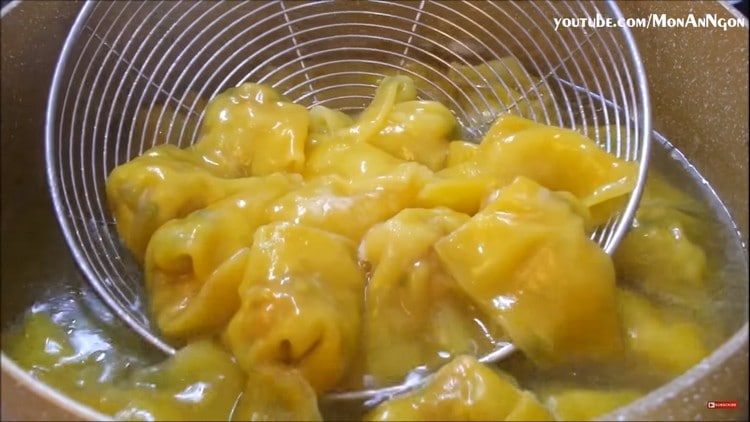 – Put a pot of water on the stove to boil, and add the wonton to cook in medium heat for 10 minutes.
– When the wonton is cooked, turn off the heat and remove them out to drain.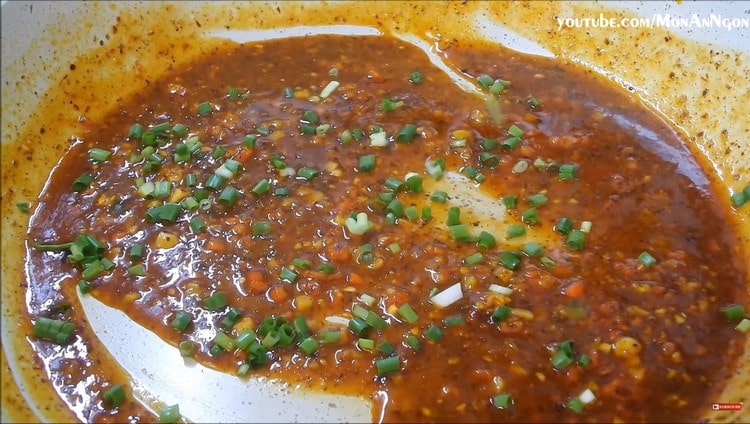 – Place a pan on the stove, add annatto oil, minced garlic, shallots, chilli sauce, sugar, seasoning powder, fish sauce, red chilli powder, pepper, and dried satay chilli to the pan and stir well over medium heat.
– When the spice dissolves, add the chilli and green onions, turn off the heat and let the sauce cool down.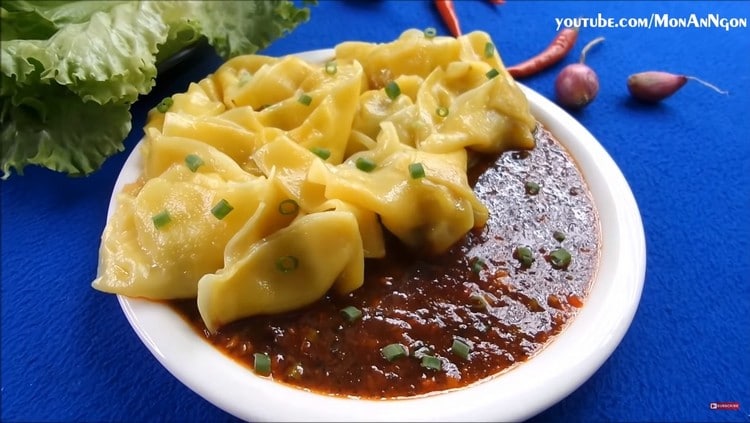 – Pour the sauce to the plate and place the wonton on top.
That is great!  You have just done your Vietnamese wonton and spicy sauce recipe. This delicious food is a perfect combination of sweet and spicy. Save it and make more wonderful Vietnamese recipes for your family by checking our website. Have fun and enjoy!
View more:
By Phuong Khanh