If you are a shrimp lover, do not skip the delicious steamed shrimp cake without using any flour or additives. Nutrition experts say that shrimp is a delicious dish, easy to process, and contains many nutrients good for health, such as protein, vitamin B12, iron, etc. Shrimp is prepared in many different ways in which steamed shrimp cake is one of the most delicious and nutritious dishes. The delightful steamed shrimp cake recipe – Hue's speciality is not a difficult recipe to try at home. You just prepare all the main ingredients, spices and then follow the instructions of the delicious easy-to-cook dish below.
Vietnamese Steamed Shrimp Cake Recipe – The Specialty Dish In Hue
Ingredients: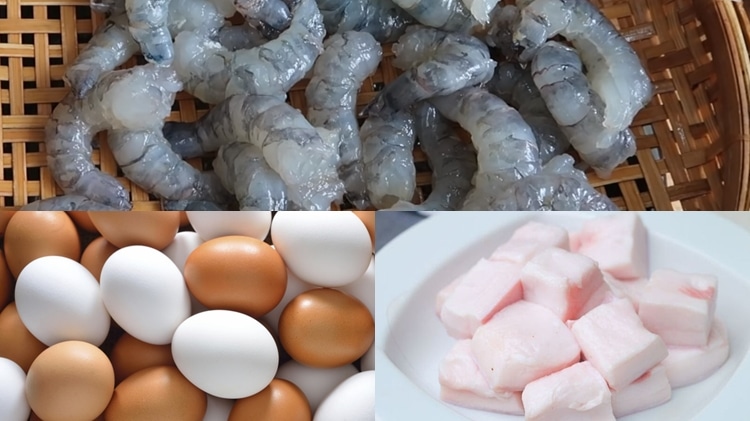 1kg of shrimp

3 teaspoons of salt

150g of pork lard

2 teaspoons of minced garlic

1 teaspoon of Monosodium glutamate

2 ½ teaspoon of sugar

2 teaspoons of pepper

Three eggs

Annatto seed extract

Fish sauce
Instructions: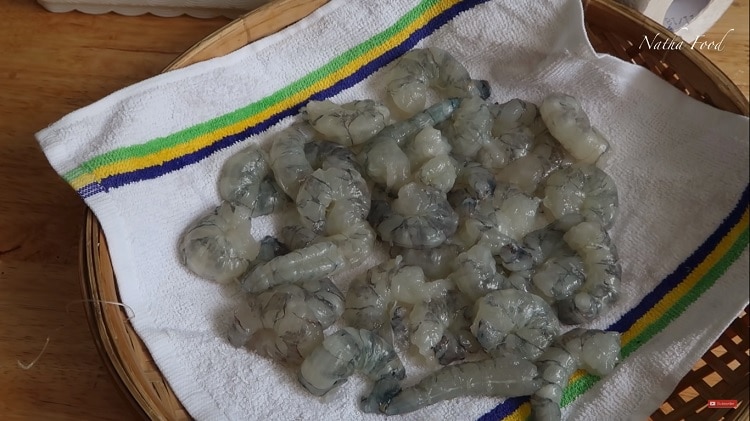 Peel the shrimp, mix with salt and wash. Do this twice.

Pat the shrimp dry with a clean cloth.

Put it in the refrigerator for 15-20 minutes.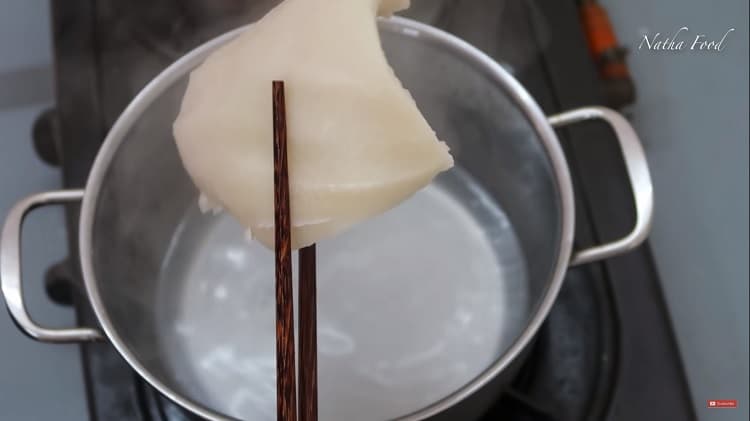 Boil 500ml of water. Put the pork lard to it, and boil it for 15 minutes.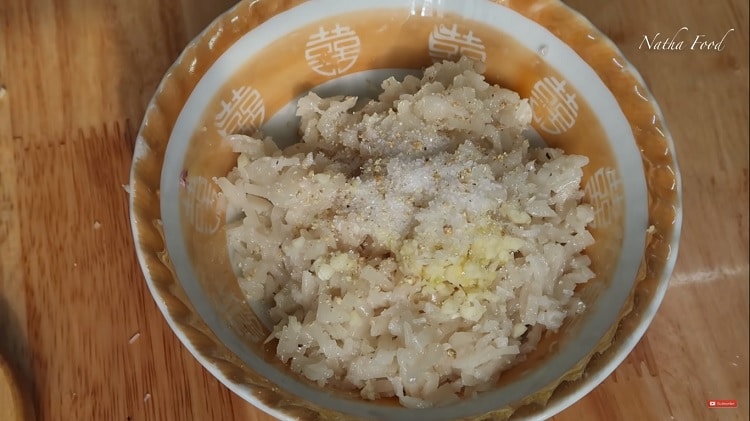 Take out the pork lard, let it cool, and cut it into tiny pieces. Mix the pork lard with

one teaspoon of minced garlic, 1/3 teaspoon of salt, ½ teaspoon of Monosodium glutamate, ½ teaspoon of sugar, and one pinch of pepper. Mix well, and set aside.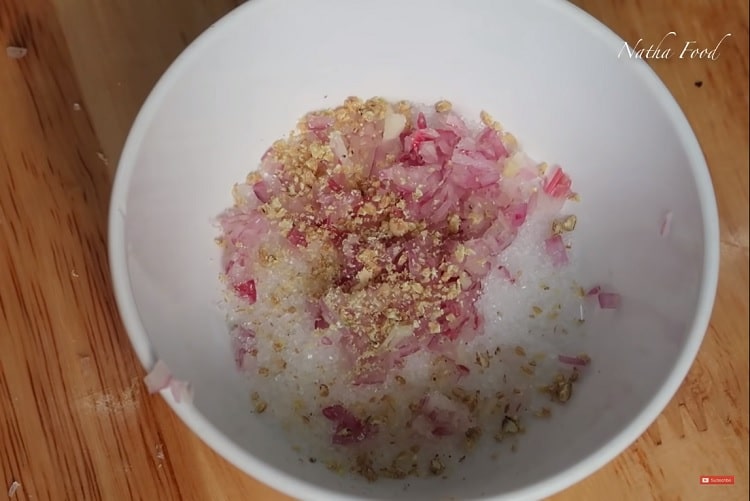 Prepare the spices to make the shrimp cake. Put ½ teaspoon of Monosodium glutamate, ¼ teaspoon of salt, two teaspoons of sugar, one teaspoon of minced garlic, one teaspoon of pepper in a bowl.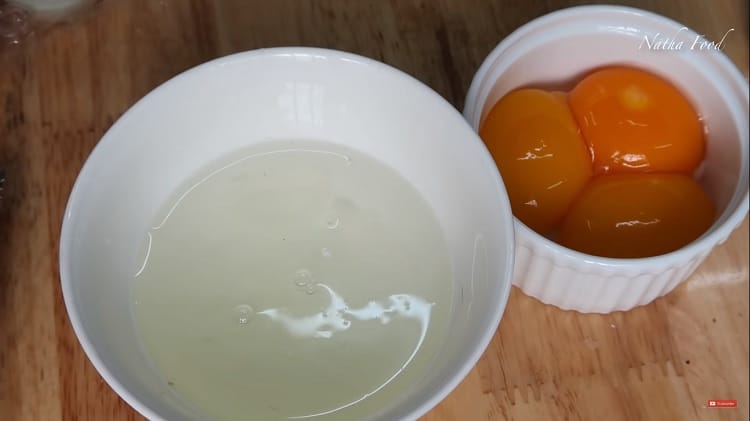 Separate the yolk of 3 eggs.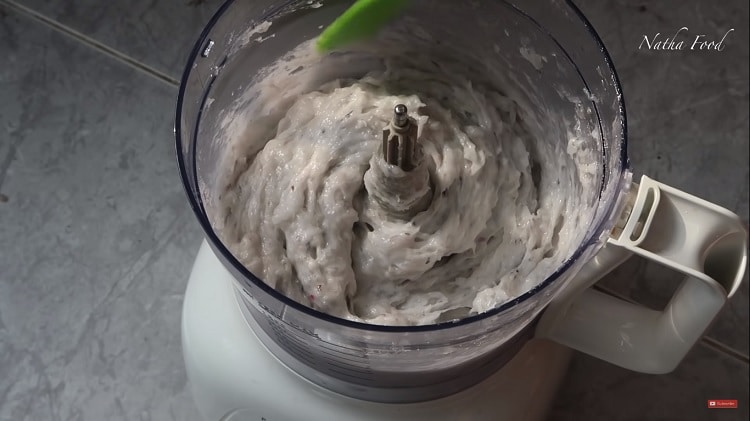 Blend the shrimp. Add the spices slowly to the blender, and blend. 

Add the egg whites slowly, and blend well. 

Add the pork lard, and blend one more time to get a smooth paste.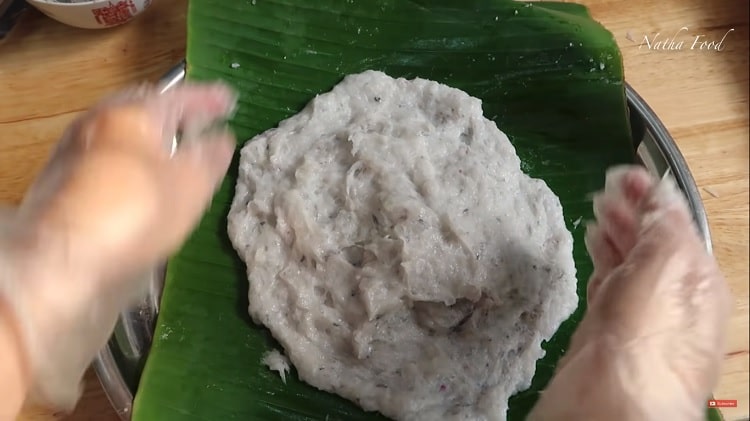 Throw the shrimp paste into a fresh banana leaf piece ten times.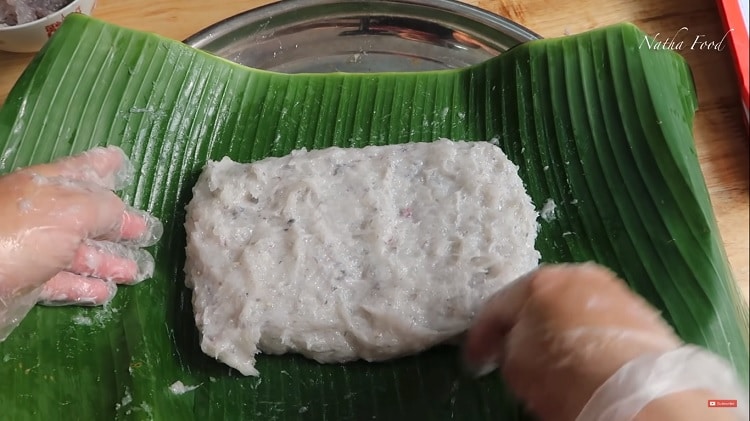 Rub a little fish sauce into another banana leaf piece/a tray/a steamer and your hands.

Spread the shrimp paste. Rub a little fish sauce into it.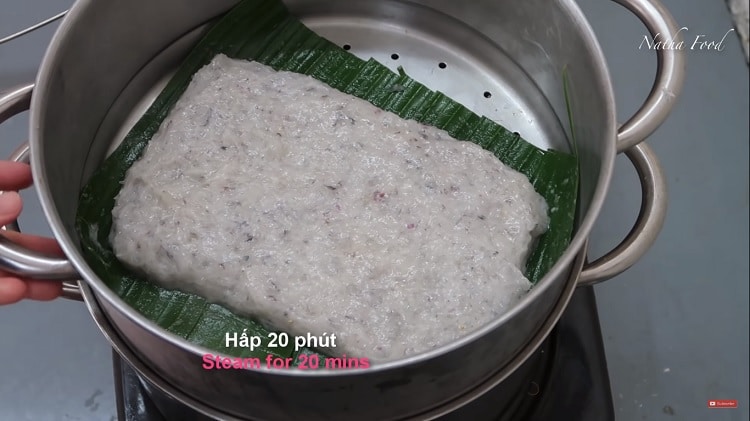 Prepare a steamer pot. Pour water into 1/3 steamer pot and boil it. Put the

shrimp cake

in the steamer and steam it for 20 minutes.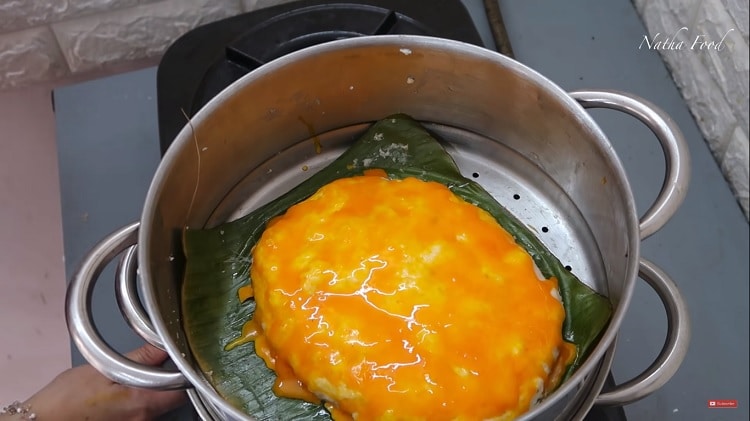 Put a little Annatto seed extract to the egg yolks and beat it.

Turn off the heat and apply the egg yolk mixture to the surface of the shrimp cake.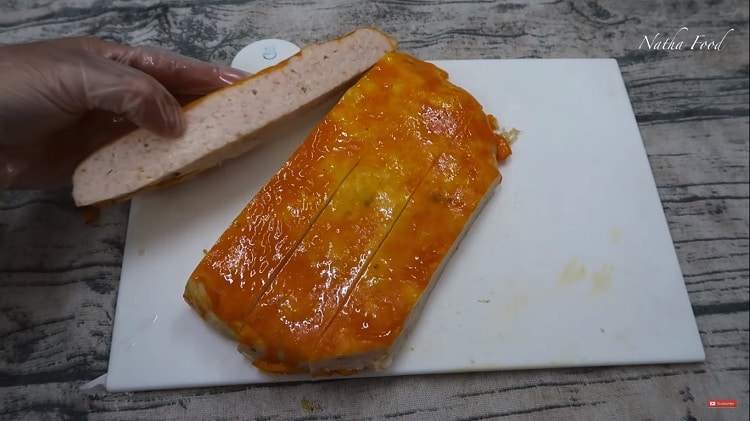 Turn on the heat and continue steam for 10 minutes. Turn off the heat.
With just a few simple steps, you can complete the steamed shrimp cake. The way to make this dish is not difficult; spend a little time and dedication, and you have delicious golden steamed shrimp cakes. Don't hesitate to add this dish to your family menu. For more delicious Vietnamese recipes, visit our site.
View more:
By Nga Do