Squid cake is a famous culinary specialty in Ha Long, Quang Ninh, Vietnam. Ha Long squid or Quang Ninh squid cake is an appealing dish not only for domestic tourists but also for foreign tourists because of the tough, crispy, and fragrant taste of squid. The extremely attractive flavor of squid cake in Quang Ninh makes anyone who has savored it never forgotten it. Besides the familiar rolls such as fish cakes, beef rolls, bologna sausage, etc., you can occasionally change the dish to make the daily menu enriched with the squid cake recipe. If you are not able to buy squid cake in Vietnam, you can make this Vietnamese dish with a simple way of making squid cake at home. 
Vietnamese Squid Cake Recipe, A Special Dish Of Quang Ninh, Vietnam
Ingredients: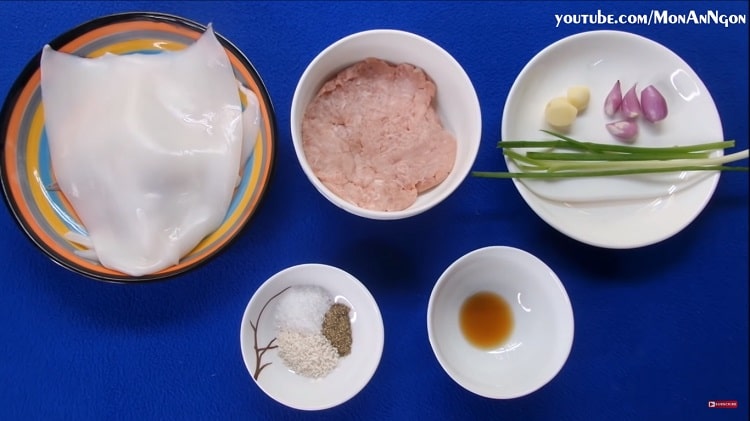 200g of squid, washed with white wine to remove the fishy smell
100g of raw ham (finely ground pork)
Some stalks of scallions
3-4 shallots
2-3 cloves of garlic
1/2 tsp of fish sauce
1 tsp of pork seasoning powder
1/2 tsp of sugar
1/2 tsp of pepper
Cooking oil
Instructions: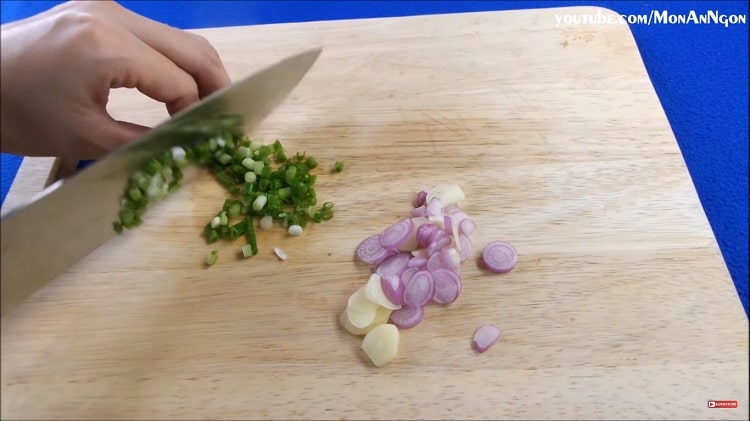 Slice the shallots and garlic. Cut the scallions.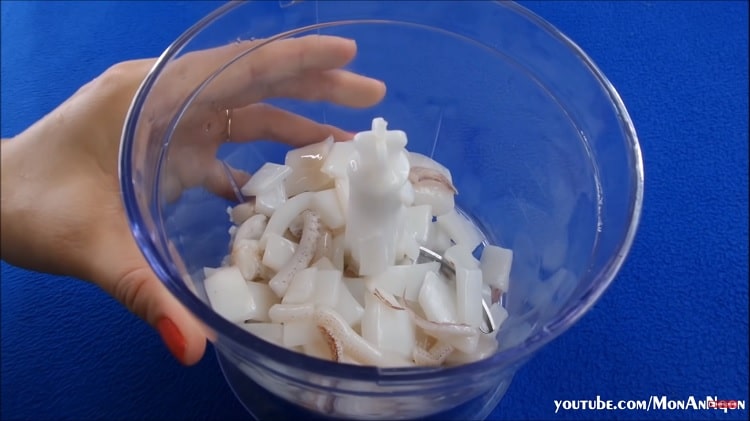 Cut the squid into medium-sized pieces. Add to a blender and blend it finely.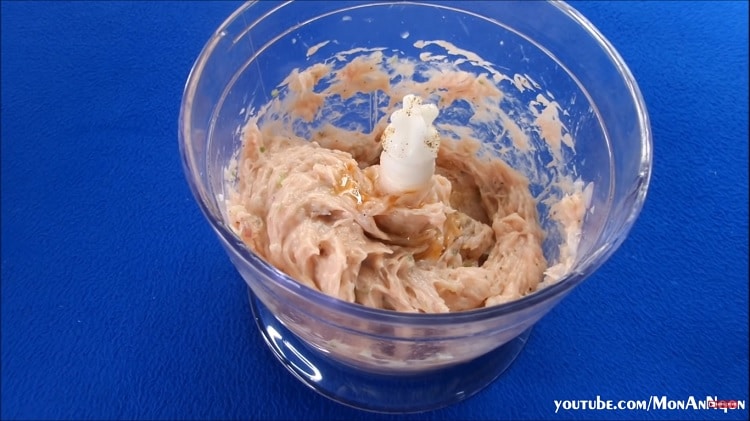 Add the raw ham, pork seasoning powder, sugar, pepper, shallots, garlic, and scallions to it. 
Blend them well to get a smooth paste. Add the fish sauce, blend once again.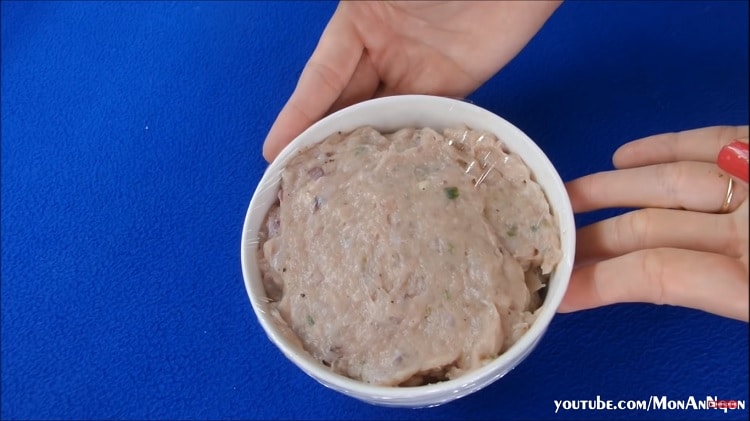 Put it in a clean bowl, cover it with plastic wrap, and store in the refrigerator for 15 minutes.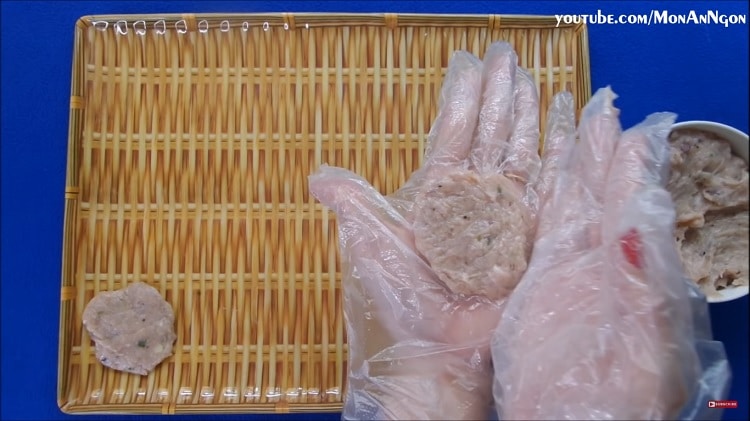 Apply a little cooking oil to your hands, take the squid mixture, and shape into a flat round circle. Continue doing this process until the end of the squid.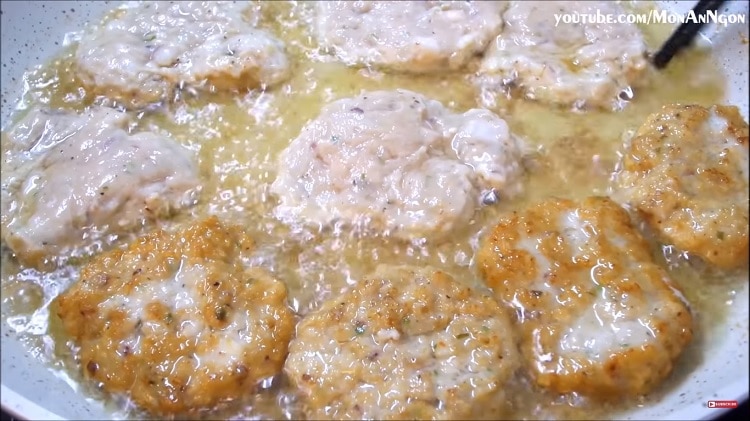 Heat the cooking oil. One by one, drop into the oil and fry at medium heat. Flip and fry until golden brown on both sides.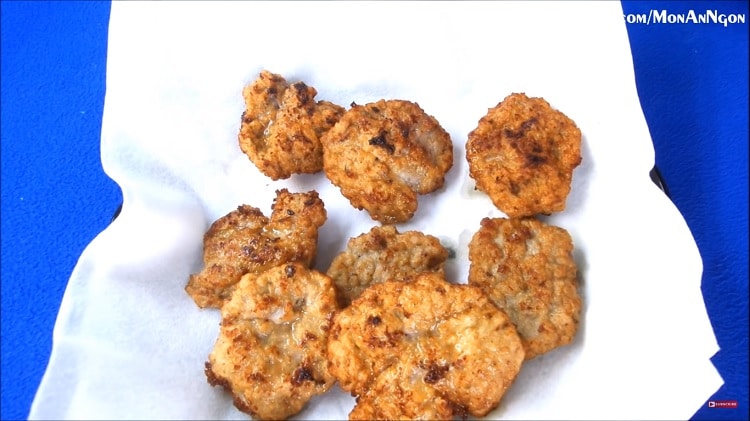 Take out and put in the oil-absorbing cooking paper.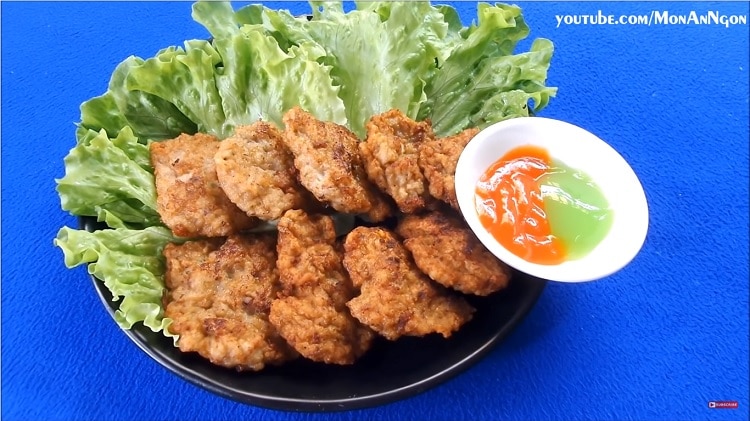 Serve with chili sauce.
How to Preserve Squid Cake
If you make a lot of squid cakes and do not eat them all the first time, you can fry the squid cakes, put them in a plastic box, and store them in the freezer compartment of the refrigerator at a temperature of -5 to -10°C is best.
Every time you eat, you just need to defrost the cakes in a natural way and then fry it. This method helps preserve the squid cakes for about 2-3 weeks without affecting the flavor or nutrients in the squid cake.
How to Choose Fresh Squid
To have a delicious squid cake, you must buy fresh squid. You should choose thick, whole squids with a pink-white color and shiny skin. When you take a squid, if the arms and tentacles are still stuck to your hands, it is still fresh.
Do not choose squid that its head was detached or no longer sticking to the body. Also, when making squid cake, you should choose male squid; do not use a giant squid because this squid type is not delicious.
Now, Vina.com has already introduced to you the delicious Ha Long squid cake recipe in Quang Ninh, Vietnam! We hope you can cook this delicious dish for the whole family to enjoy. Good luck! To cook more delicious Vietnamese recipes, check out our website.
View more:
By Nga Do