Hue cakes are famous folk dishes in Hue because of their taste and flavour. One of these delicious cakes is Nậm cake or steamed shrimp and pork rice cake which is a speciality of Hue. The cake is delicious, fleshy, fat-free and very interesting in its own way. Today, vina.com will show you how to make this flavourful dish. Vietnamese steamed shrimp and pork rice cake recipe is very suitable for everyone and especially is loved by Hue people. Nậm cake is made from rice flour, shrimp, meat and some other typical ingredients. The way to make this delicious Vietnamese dish is really simple, wait no more, let's start!
Steamed Shrimp and Pork Rice Cake Recipe – How to Make It
I. Ingredients: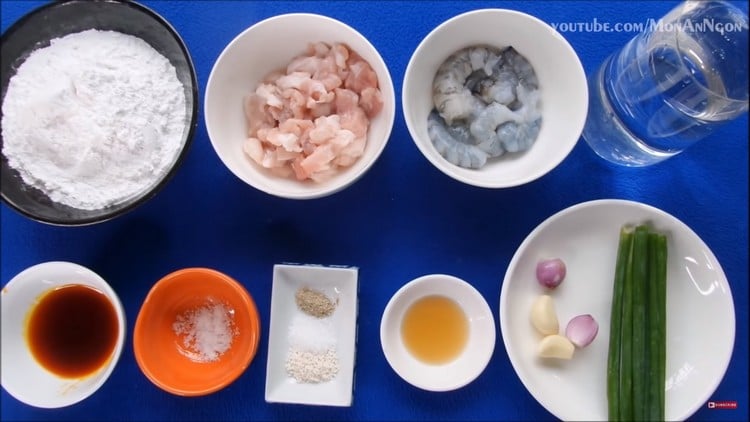 200g of rice flour

100g of pork

80g shrimp

Scallions

2 Shallots

2 cloves of garlic

½ tbsp fish sauce

½ tbsp seasoning powder

400ml of water

½ tbsp MSG

½ tbsp pepper

Salt

4 tbsp annatto oil

Banana leaves
II. Instructions:
– Peel the shrimp shell, devein the shrimp and cut the tail.
– Put meat and shrimp in a blender to blend.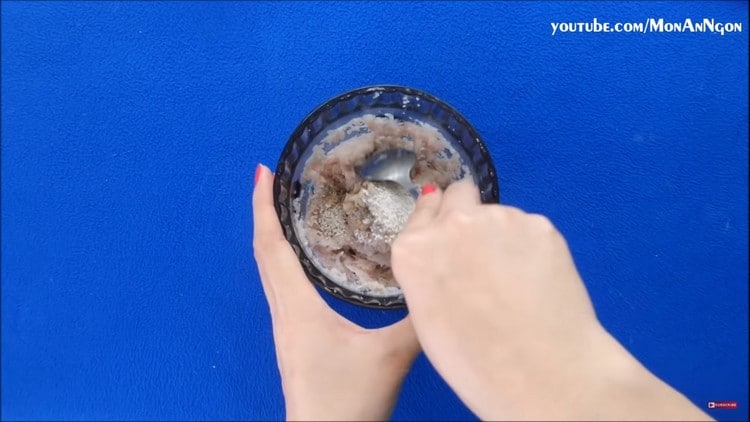 – Add fish sauce, seasoning powder, MSG, pepper to the shrimp and ground pork. Mix them well and set aside to marinate for 15 minutes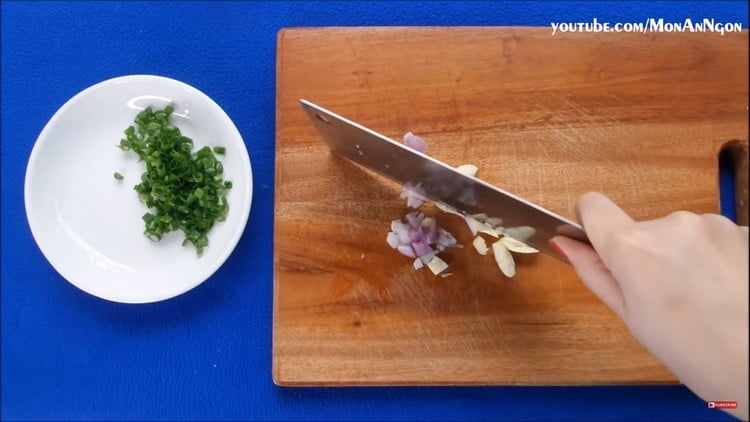 – Slide the scallions and chop the garlic and shallots.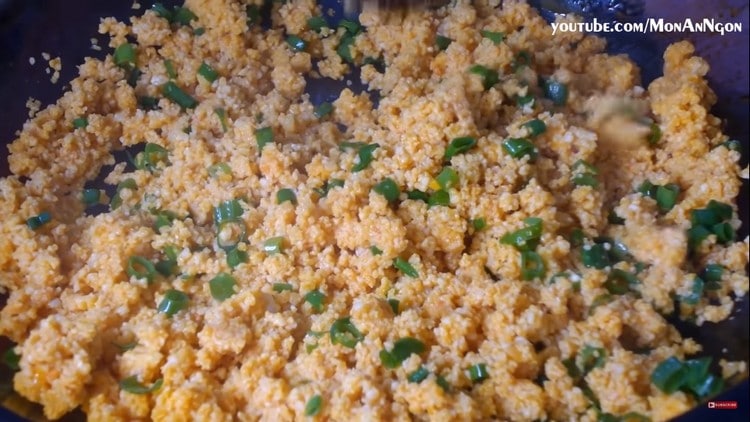 – Place a frying pan on the stove. Add annatto oil, chopped garlic, shallots, and shrimp pork mixture then stir-fry.
– Add the scallions into the pan and keep stir-fry until all the ingredients are cooked. Turn off the stove and pour the filling on a bowl.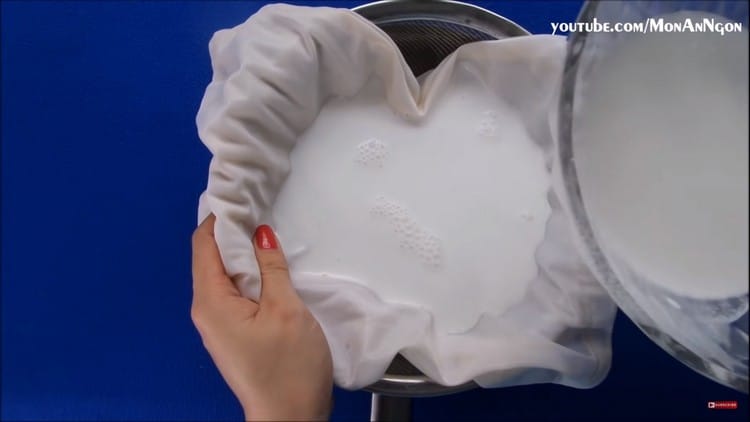 – Put flour, salt and water in a bowl. Stir well and pour the mixture through the filter into a pot to make the flour mixture smoother.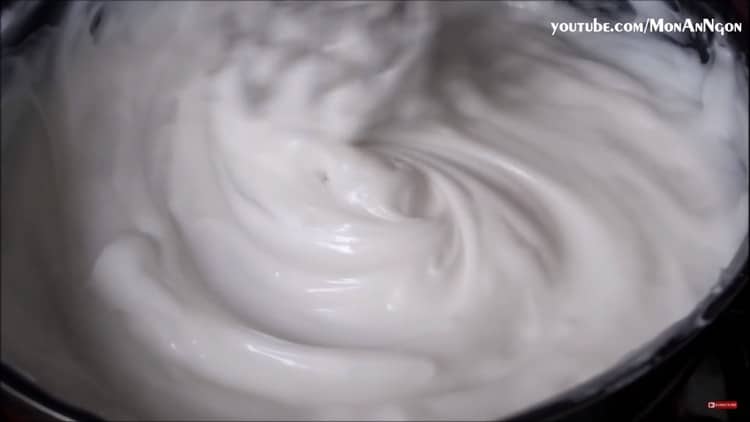 – Put the pot of flour mixture on the stove, add some cooking oil on the pot, and stir quickly on low heat level.
– When the flour mixture gets thicken, turn off the heat and keep stirring until it is smooth. You will get the cake dough.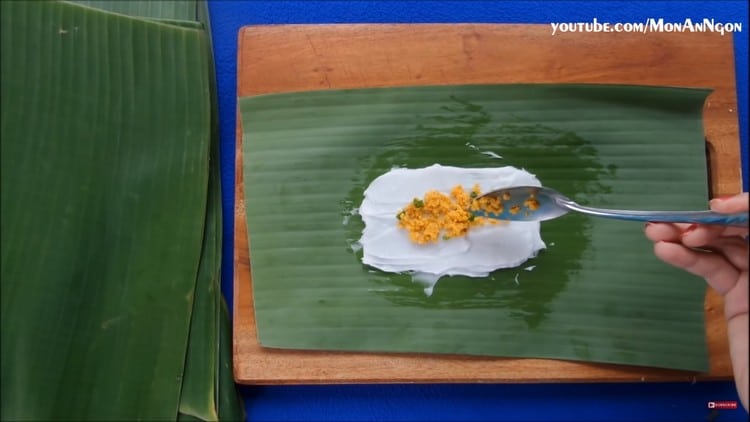 – Wash the banana leaves and let them drain
– Place a leave on the cutting board, spread the dough inside and put the filling in the middle of the dough.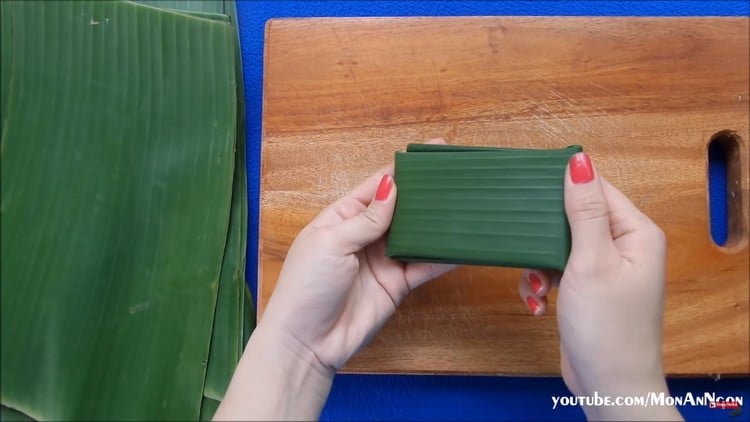 – Then wrap the cake into a rectangle form.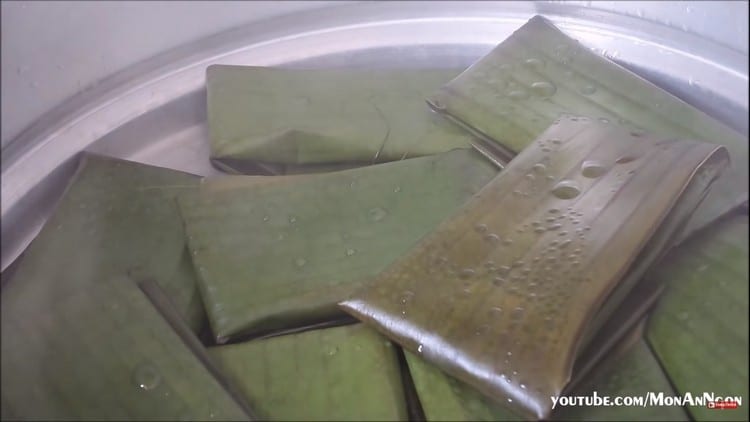 – Put the cake in a steamer and steam for 15 minutes on medium heat.
– When the cake is cooked, turn off the heat and take them out to cool down.
– Make the sweet and salty dipping sauce:
Place a pot on the stove, add 6 tbsp of water, 2 tbsp of sugar, 3 tbsp of fish sauce and then cook until all are melted.
After that, turn off the heat. Pour the sauce into a small bowl and add some slides of chillies.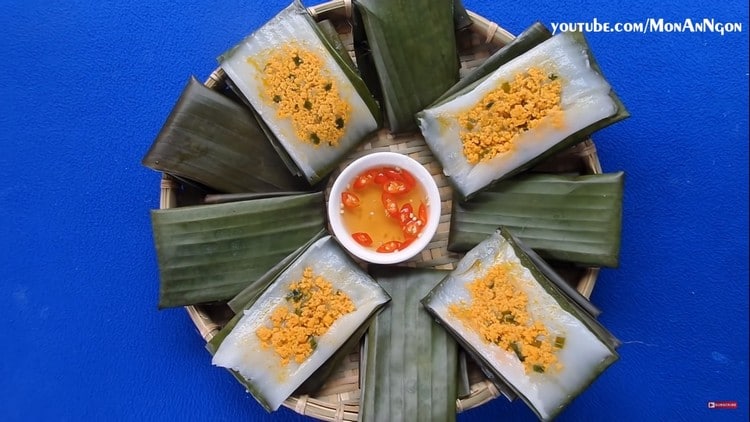 With just such simple steps, you can successfully make this delicious Vietnamese steamed shrimp and pork rice cake recipe. Don't hesitate to cook it right now and share it with your family. To cook more wonderful Vietnamese recipes, check out our website and have fun. Good luck!
View more:
By Phuong Khanh