Grilled banana sticky rice is a popular street food from the south of Vietnam. This dish is loved by its chewy sticky rice on the outside, soft sweet inside banana combined with fragrant coconut milk and roasted peanuts. Its flavourful taste will make everyone fall in love with and keep wanting for more. Today, Vina.com will introduce to you how to make this extremely attractive dish. Vietnamese grilled banana sticky rice recipe is simple and will be a wonderfully tasty dish for your family.
Easy Steps to Make Vietnamese Grilled Banana Sticky Rice Recipe:
I. Ingredients: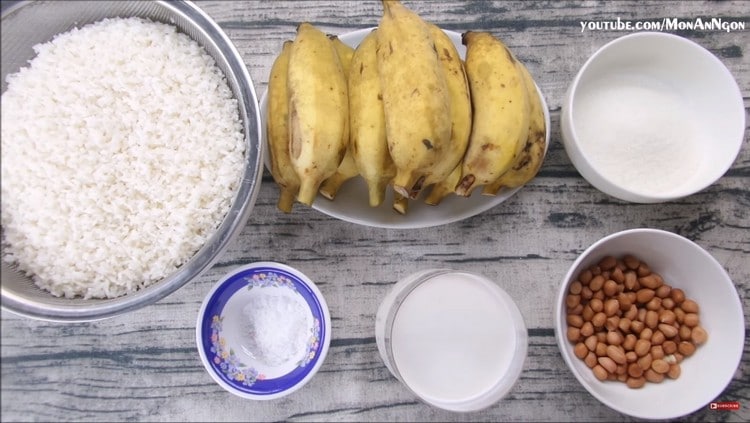 500g sticky rice 

10 bananas

100g of sugar

50g peanuts

400ml of coconut milk

1 teaspoon salt

1 tbsp tapioca flour

Banana leaves
II. Instructions: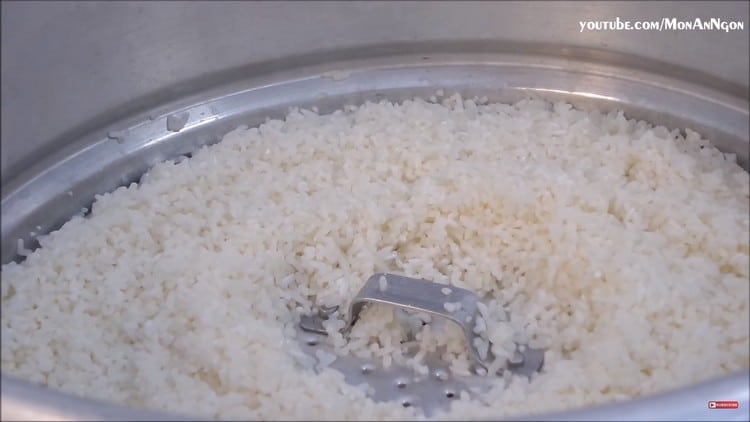 – Soak sticky rice in cold water for 3-4 hours to soften then put to the basket and drain.
Add a pinch of salt and mix with glutinous rice and place it in a steamer and steam for 20 minutes.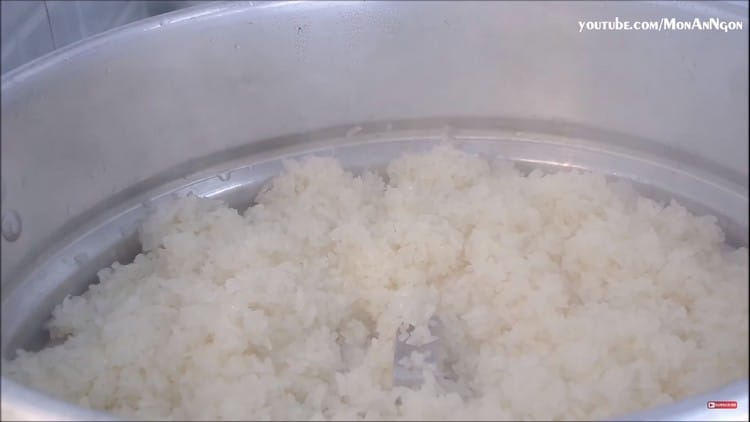 – On the steamer, pour 4 tbsp coconut milk and 2 tbsp sugar to the rice then mix well. 
– Keep steaming the sticky rice for 10 minutes. After that, turn off the heat.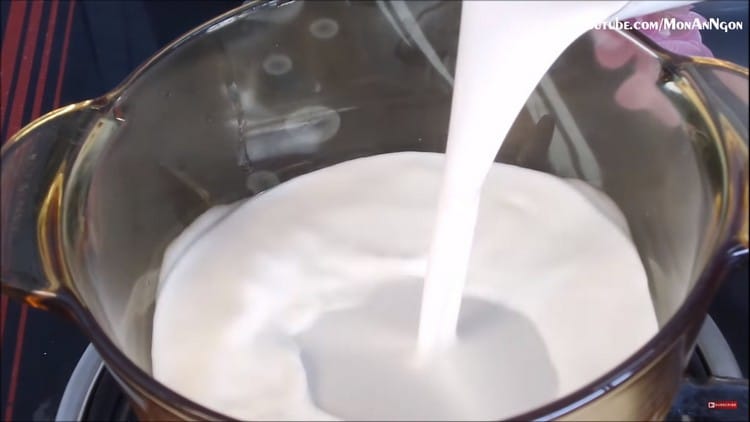 – Put a pot on the stove, pour coconut milk into it and add sugar.
– Turn on the heat and cook the coconut milk.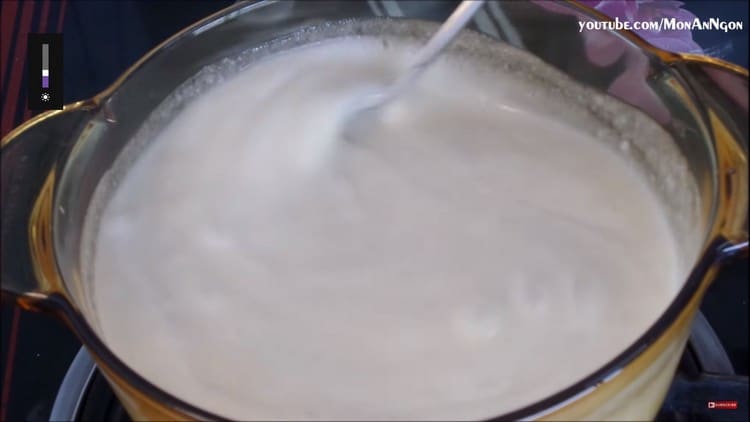 – Mix 1 tbsp tapioca flour and 2 tbsp water, dissolve and pour to the pot of coconut milk.
– Cook on low heat, keep stirring until the flour thickens, then turn off the heat.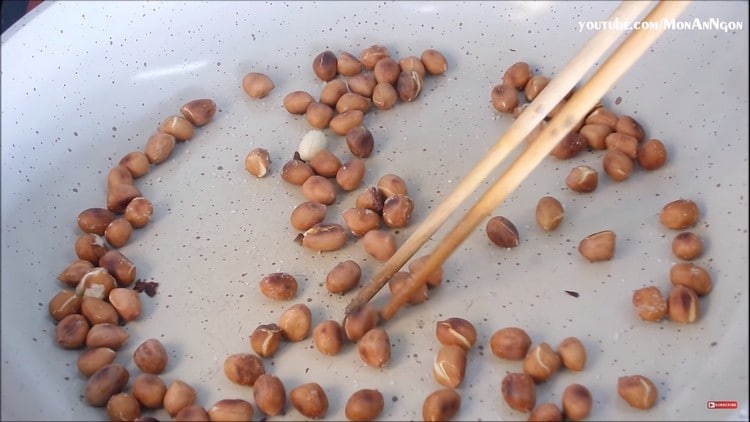 – Put a pan on the stove and turn on the heat.  
– Add the peanuts, a little salt and roast until the peanuts are cooked.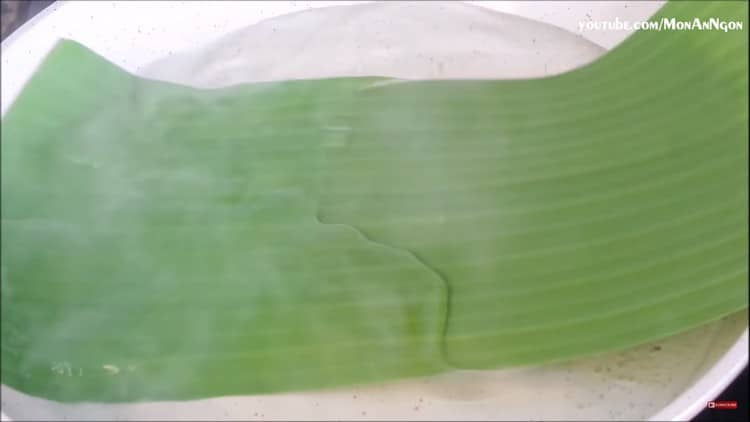 – Put a pan of water on the stove and boil. 
– Blanch the banana leaves in the boiling pan to soften the leaves.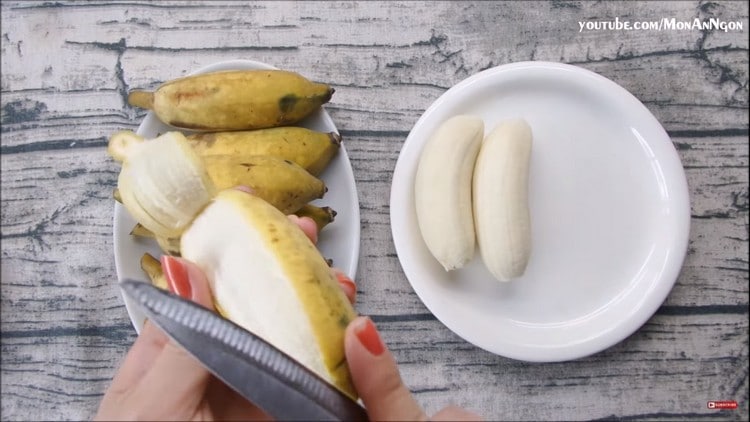 – Peel all the bananas.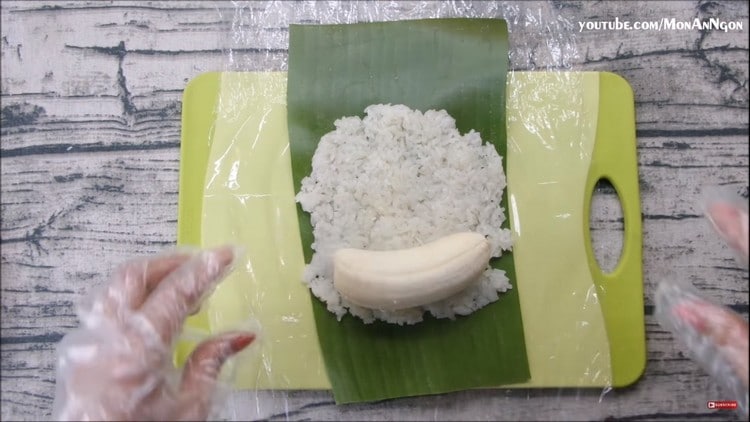 – Place the leave on the cutting board, spread and roll the sticky rice in the middle. 
– Then add the bananas in the middle and wrap.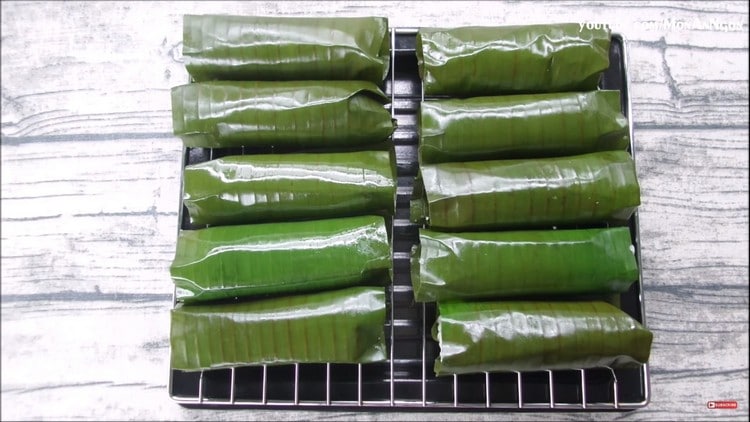 – Then put the banana sticky rice in the oven and grill at 200 degrees C in 40 minutes.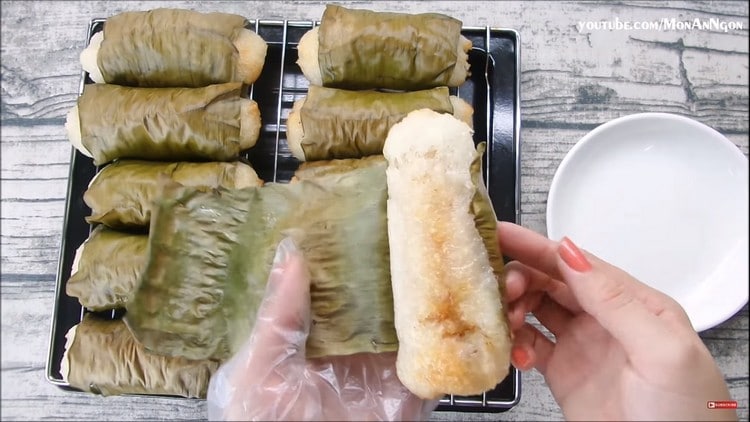 – Next, when all the grilled banana sticky rice is cooked, take them out.
– Remove the banana leaves, cut the sticky bananas into a plate.
– Then pour the coconut milk and peanuts on top.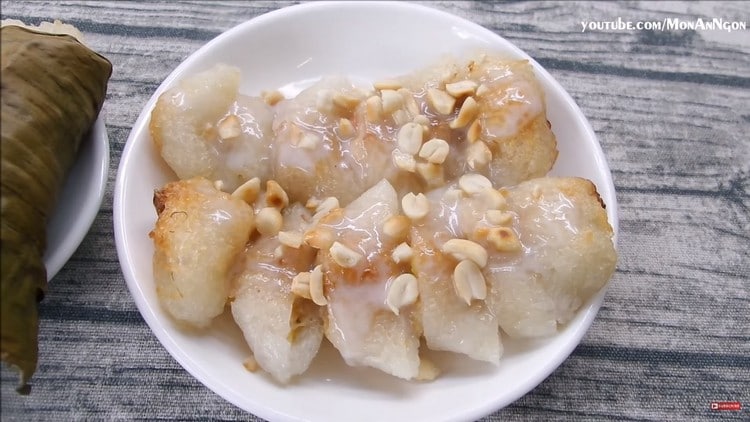 Just follow a few simple steps through the instructions, you can easily have delicious food for your family. Hopefully, you will succeed with this deliciously grilled banana sticky rice recipe! Don't forget to check our website to update more Vietnamese delicious foods and amazing recipes. Have fun and enjoy!
View more:
By Phuong Khanh