Summer is the time for colorful flowers to bloom in Vietnam, and the lotus is Vietnam's national flower that is one of the most beautiful ones. Once the season of lotus flower hits in June, it's the time for Vietnamese people, particularly Hanoians, to begin cooking healthy and refreshing dishes with lotus seeds to improve their health. As we know, lotus seeds provide us with many health benefits, such as improving sleep quality and reducing headaches. Combining lotus seeds with pig trotters will create a nutritious dish that everyone likes. This dish is called Vietnamese pig trotter soup with lotus seed recipe (Canh giò heo hầm hạt sen). This dish is not only tasty but also really beneficial for your health. I bet your family members will love it. Here is how to make this dish at home.
How To Make Vietnamese Pig Trotter Soup With Lotus Seed Recipe
Ingredients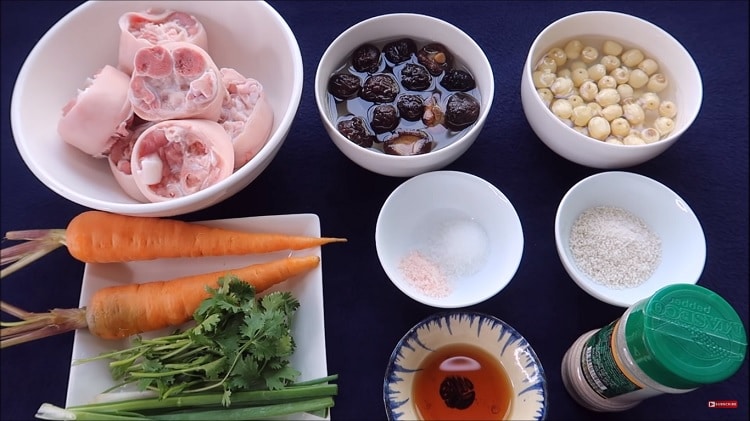 500g of

pig trotters

(Cut into bite-sized pieces)

5g of shiitake mushrooms (soak in water for 1-2 hours until soft)

100g of lotus seeds (soak in water for 1-2 hours)

1 tablespoon of seasoning powder

Sugar, salt

1 tablespoon of fish sauce

Ground pepper

2 carrots

Spring onion, coriander leaves
Process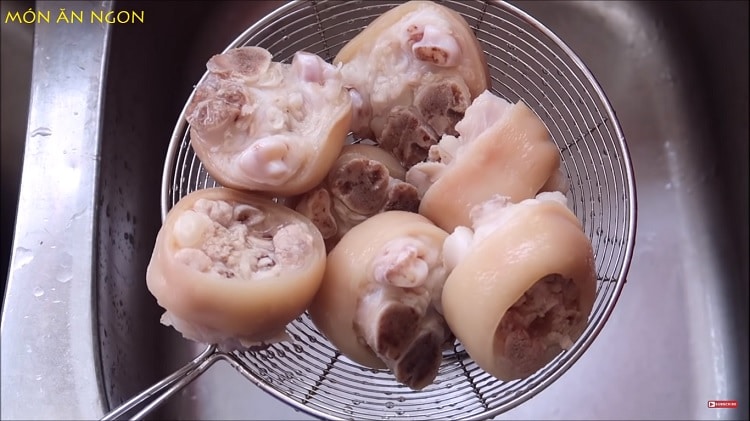 Bring 1 liter of water to a boil and then put the pig trotters into the boiling water. After boiling for two minutes, take the pig trotters out and rinse again with cold water.

Blanching the pig trotters in boiling water will make it cleaner.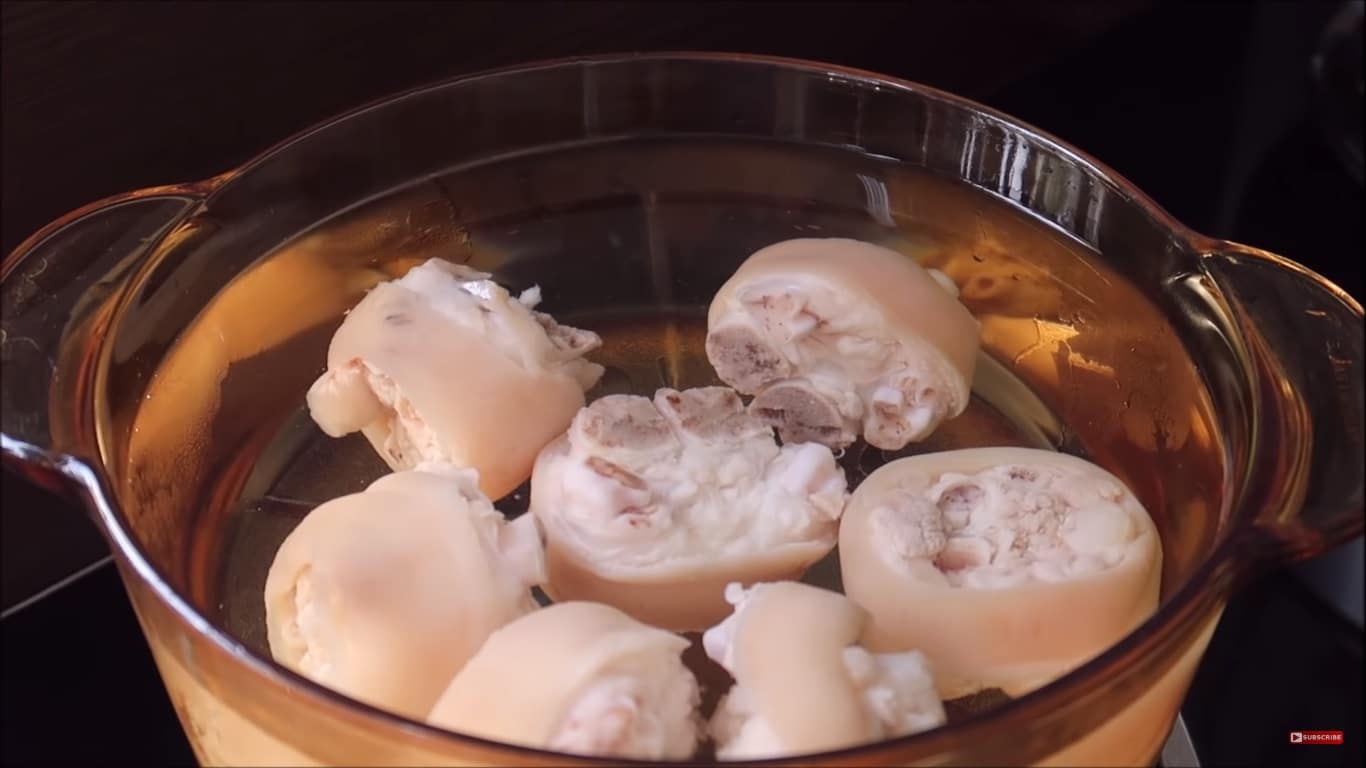 Pour 1 liter of water into a pot and place the cleaned pig trotters to it. Stew for 30 minutes over medium heat.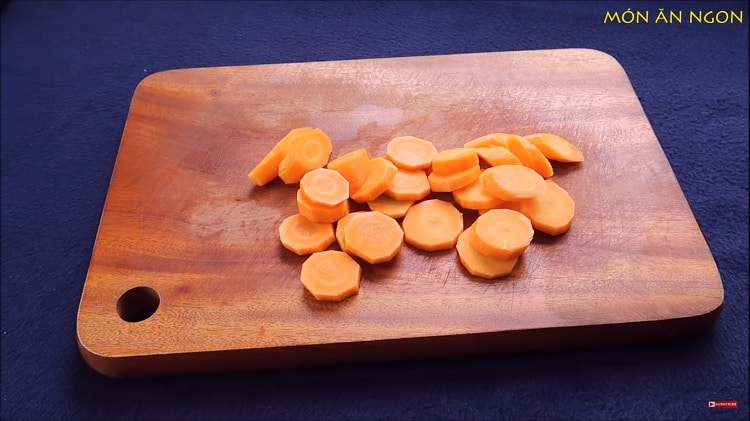 Peel the carrots and cut them into rings with medium thickness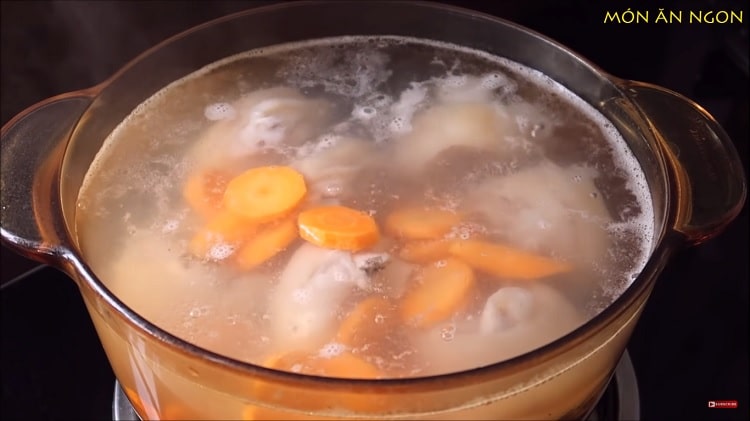 Season the soup pot with a pinch of salt and seasoning powder and then add the carrots.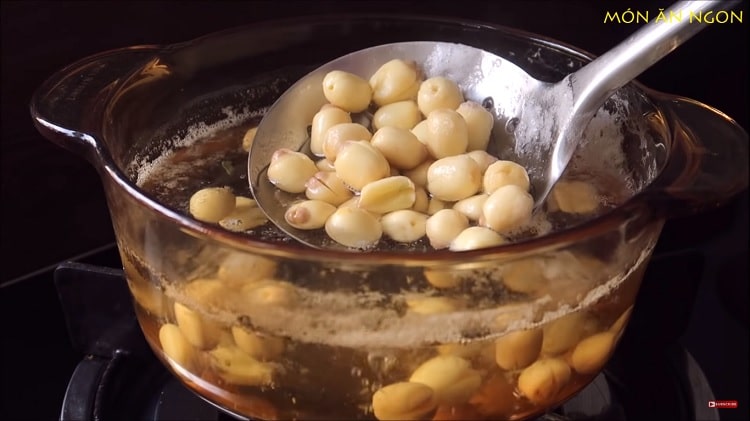 While waiting for the pig trotters to cook, you wash the lotus seeds, put in a pot, and pour 400ml of water into it. Turn on the stove and cook for about 20 minutes.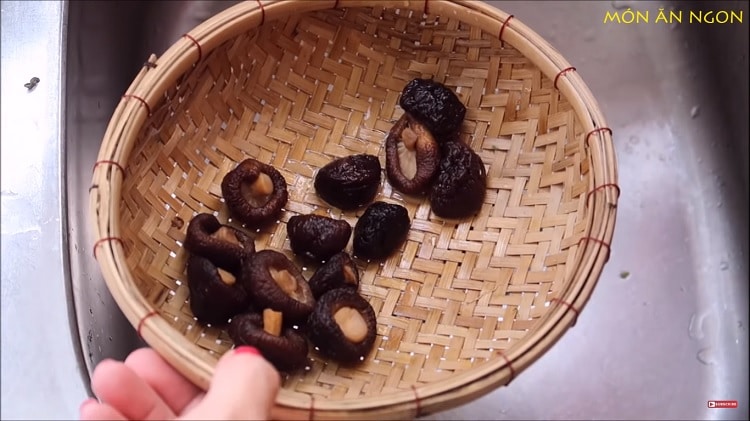 Remove the shiitake mushrooms from the water and wash them with cold water. Gently squeeze them to drain any excess water.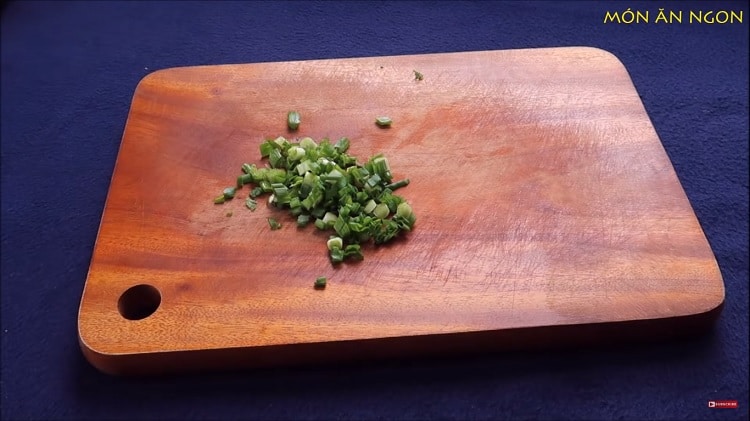 Chop up the spring onion

When the lotus seeds are soft, bring them out and drain.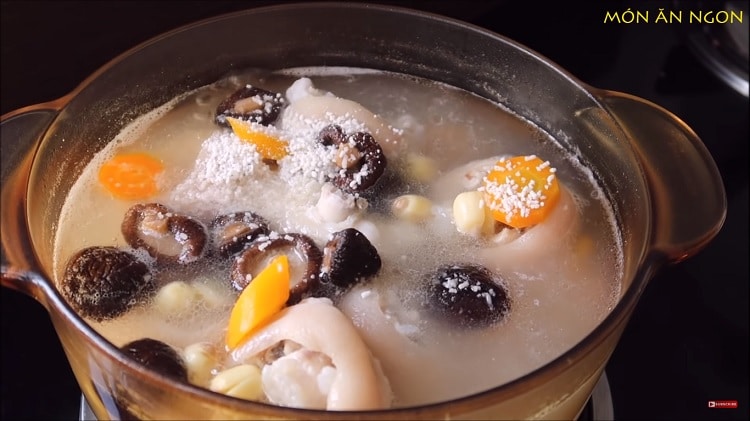 When the pig trotters are soft, add the mushrooms and lotus seeds. Season again with the rest of the

seasoning powder

, salt, sugar, and fish sauce. Stir evenly until seasoning is dissolved and season again to suit your flavor.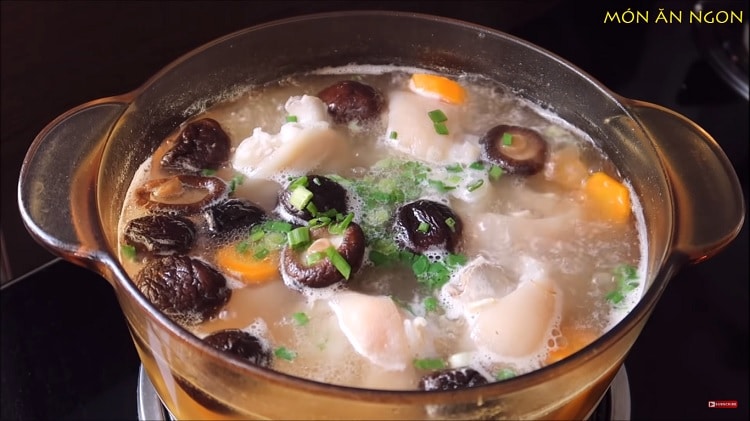 Finally, add the chopped spring onion, turn off the heat, and sprinkle with a little ground pepper.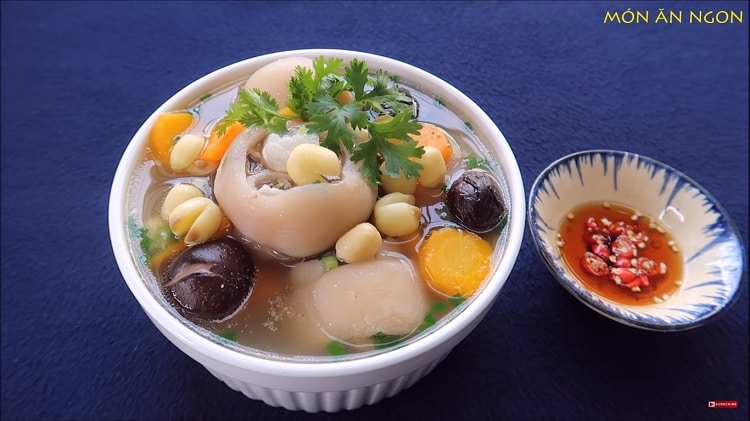 Scoop out into a bowl and garnish with some coriander leaves. This Vietnamese pig trotter soup with lotus seed recipe is served with fish sauce. If you like spicy food, you can put a few slices of chili pepper in fish sauce.
Read more:
Your Vietnamese pig trotter soup with lotus seed recipe is ready to serve. I suggest you should enjoy it when it is hot. Consuming this hot soup may make you feel better if you're getting sick. I hope you love this recipe and good luck with your cooking. Also, don't miss our other delicious Vietnamese recipes next time. 
By Mai Cao