The eyes are the windows to the soul, so choose the best products to beautify your soul. Hopefully, the sharing below will help you have more great choices in shopping in Phan Thiet tourism city.
Opened in 1985, the name "Minh Hung Optic" has become familiar to most people in Phan Thiet City. With over 35 years of experience in serving domestic and foreign tourists, Minh Hung Optic understands their customer's tastes, so this store always considers prestige and quality as the top criteria to serve their customers, even the most difficult ones.
Sunglasses & Eyewear are some of the indispensable things when traveling because of their convenience. When it comes to glasses, there are countless types on the market today, which vary in model, price and quality. As lost in the maze, consumers are hard to find their products that make them satisfied. For anyone who is looking for shopping places in this beautiful Phan Thiet – Mui Ne city, Minh Hung Optic is one of the stores highly rated by travelers from around the world.
What to Know about Minh Hung Optic Center?
Minh Hung Optic specializes in providing products of near-sighted, chaotic, multi-contact lenses and genuine fashion glasses. Some of the world famous brands include: Alain Delon, Bollé, CH, BVGGARI, Chanel …
Not only that, together with the regular and effective support of an experienced team of ophthalmologists, Minh Hung Optic pioneered in applying the modern technology, with an array of electronic eye examination equipment and automatic lens grinding machines.
Another great plus point for Minh Hung Optic is the good service quality. The store's staff are well-trained, professional, and dedicated to customers. Minh Hung Optic stores are open from 7:00 to 21:00 every day of the week. In particular, the stores also have a home delivery service for free when customers shop online.
What to Shop In Minh Hung Optic Stores?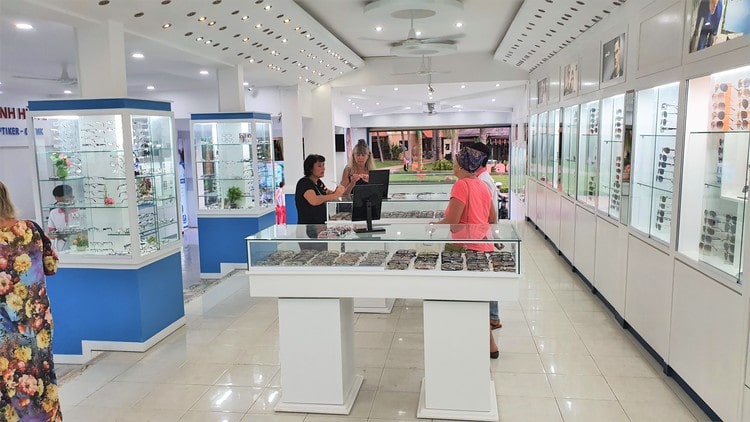 1. Glass Frame
Men's fashion

Women's fashion

Elder's

Kid's
2. Sunglasses
Men's fashion

Women's fashion

Kid's

Elder's

Through the night

Safety eyewears

Laminated glasses

Far glasses

Close glasses

Goggle

Fashion glasses

Vogue glasses

Sports glasses
3. Other products
Astigmatic lenses

Bifocal lenses

Progressive lenses

Colorless lenses

Ultra thin lenses

Contact lenses

Multi-colored lenses

Colored contact lenses

Anti-reflection lenses

Soft contact lenses

Lens cleaner

Case, towel, strap of glass

Soaking solution for contact lenses

Tools for contact lenses
Where Are Located Minh Hung Optic Stores?
1. Headquarters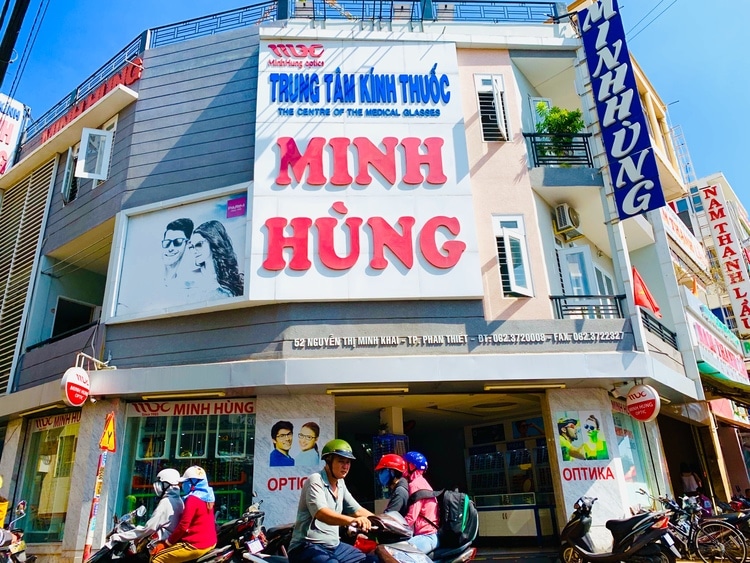 52 Nguyen Thị Minh Khai, Phan Thiet city, Binh Thuan Province – (0252) 3720008
Google Map link: https://g.page/minhhungoptic?share
Don't forget to set foot in this location when visiting famous tourist destinations near it including: Lớn Market, Ho Chi Minh Museum (Phan Thiet), Dục Thanh School Relic, and Phan Thiet Water Tower over 90 years old (Vietnamese: Lầu Nước) – a famous architectural work, which is today the symbol (landmark) of this Phan Thiet city and its image is also stylized on the logo of Binh Thuan province.
2. Branch 1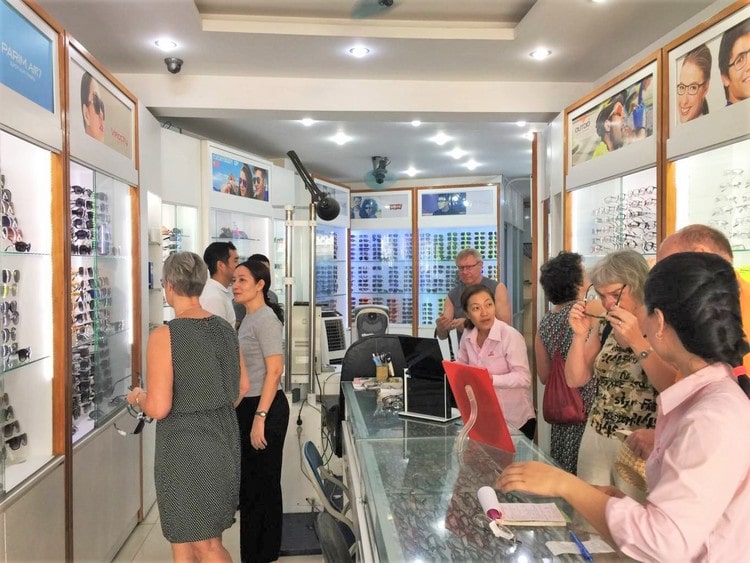 33 Tran Quoc Toan, Phan Thiet city – (0252 ) 3820707
Google Map link: https://g.page/matkinhminhhung?share
3. Branch 2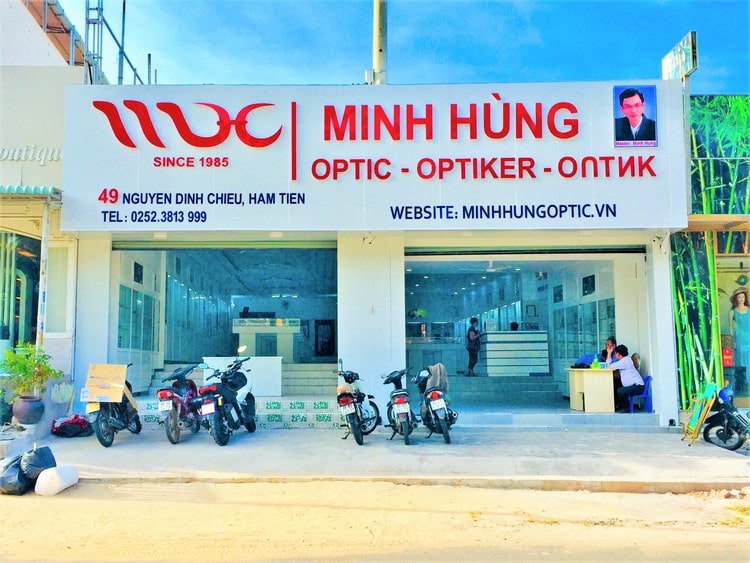 49 Nguyen Dinh Chieu, Ham Tien, Mui Ne – (0252) 3813999
Google Map link: https://g.page/minh-hung-glasses-shop-optical?share
You can combine shopping at this address with visiting Mr. Dia Rock beach (bãi đá Ông Địa), Wine Castle (Lâu đài vang RD), Forgotten Land Sand Sculpture Park (the first sandstone park in Vietnam), Rang Beach (bãi Rạng), and Fairy Springs (Suối Tiên).
4. Branch 3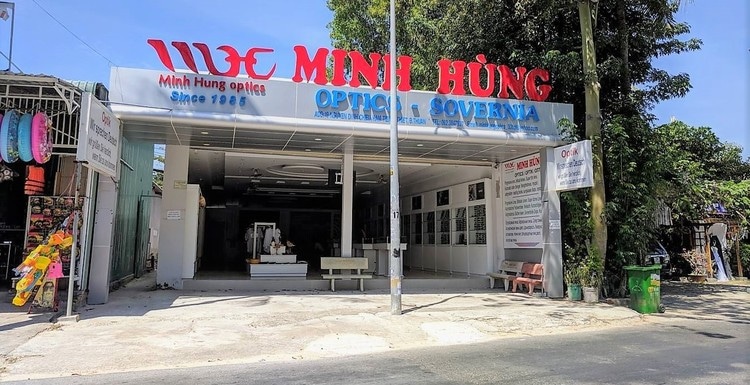 19 Nguyen Dinh Chieu, Ham Tien, Mui Ne – (0252) 3847937
Google Map link: https://g.page/Optiker-Optika-OpticianMinhHung?share
5. Branch 4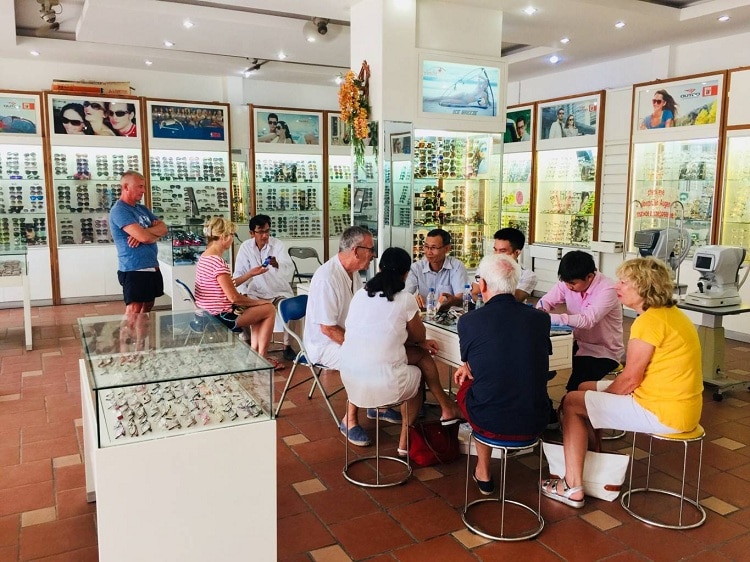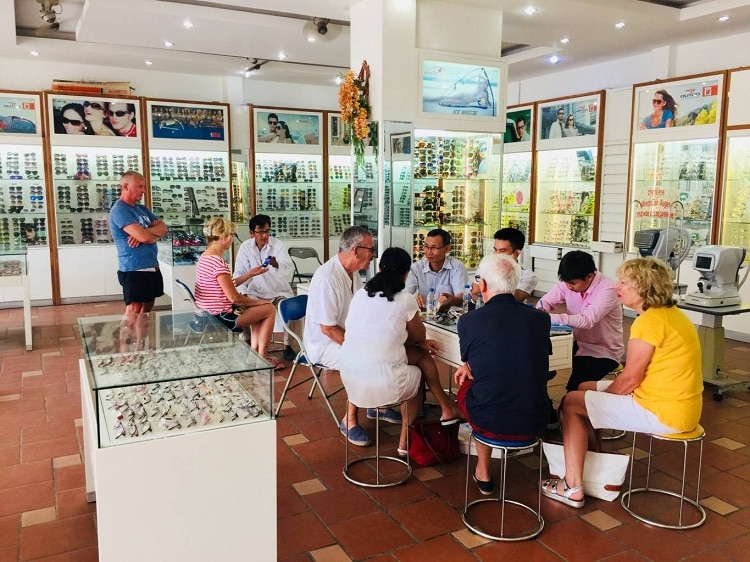 147 Nguyen Dinh Chieu, Ham Tien, Mui Ne – (0252) 3743743
Google Map link: https://g.page/MinhHungOptiker-Optika-Optician?share
For more details, contact at:
Reviewed by Emily Pham
For more information about Press Release on Vina.com, visit here.
Read more:
Phan Thiet – Mui Ne Attractions – 17 Must-See Places For Tourists
16 Best Things To Do In Phan Thiet – Mui Ne, Vietnam For Tourists
Wonderful Landscape Photos Of Phan Thiet Province In Vietnam