Vietnamese cuisine is diverse and very rich according to each region. Therefore, it is not difficult to make delicious dishes and learn new Vietnamese recipes every day. Culinary culture also comes from the small kitchen in the family, so do not hesitate, quickly embark on making new dishes today with Vina.com. We will show you the way to make the crunchy Vietnamese sweet and sour pickled water spinach recipe. Let's start now!
Easy Steps to Make Vietnamese Sweet and Sour Pickled Water Spinach Recipe
I.Ingredients: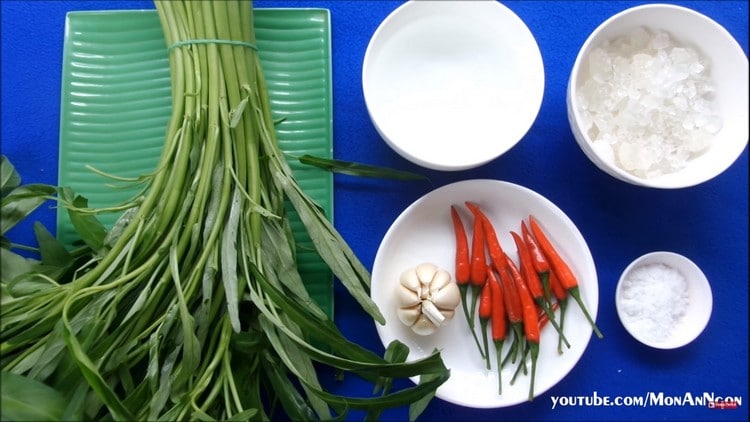 300g water spinach

150 ml vinegar

150g rock sugar

5g salt

30g chili

30g garlic
II. Instructions: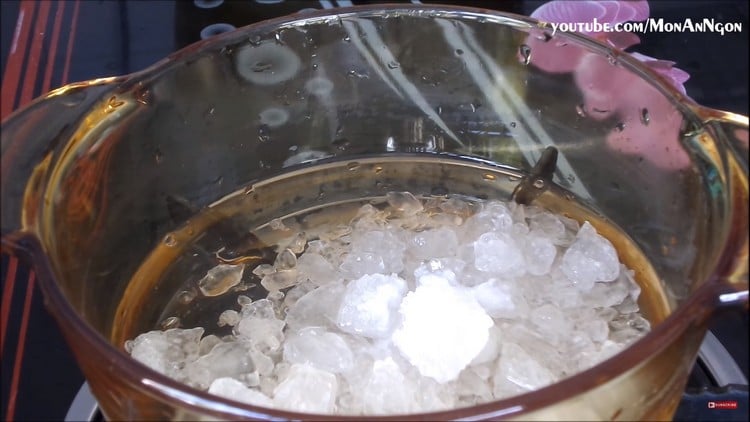 – Place a pot on the stove, add vinegar, sugar, 2g salt and boil in medium heat until all the sugar is melted.
– Turn off the heat and let it cool down. You will get the sugar vinegar mixture.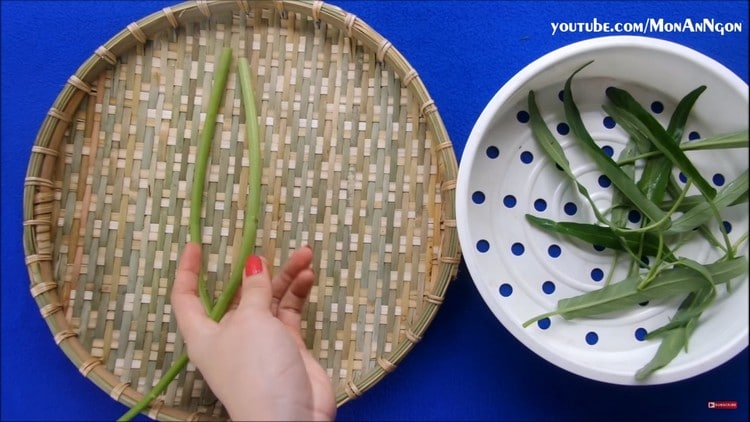 – Wash the water spinach, remove leaves and keep the stems separately.
– Rinse them again and put them on the basket then let them drain.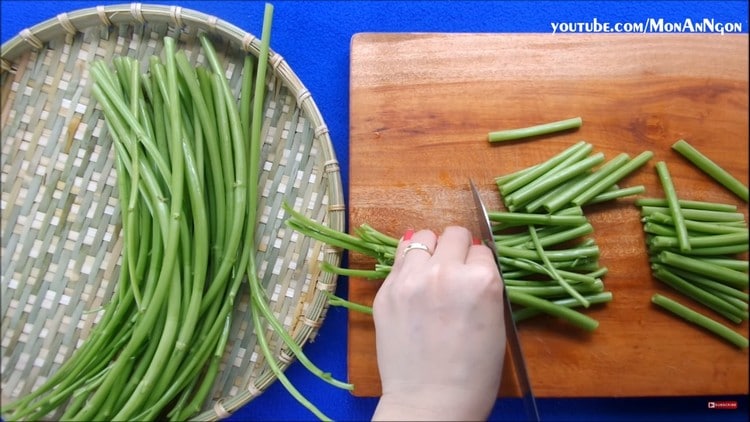 – Cut out the stems into pieces about 6 cm.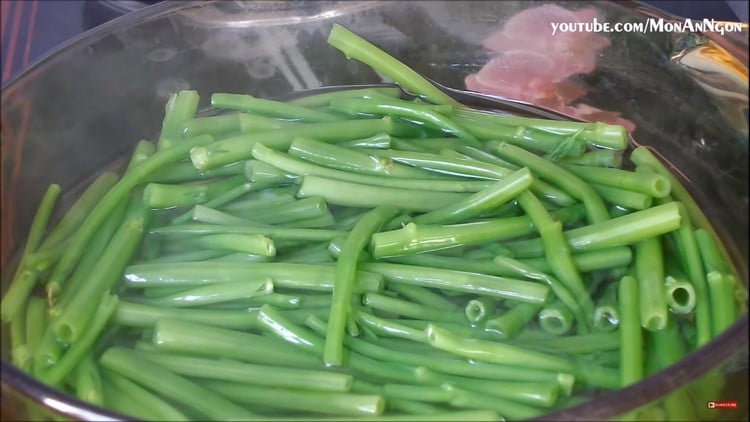 – Place a pot of water on the stove, add salt and the stems to the pot and boil.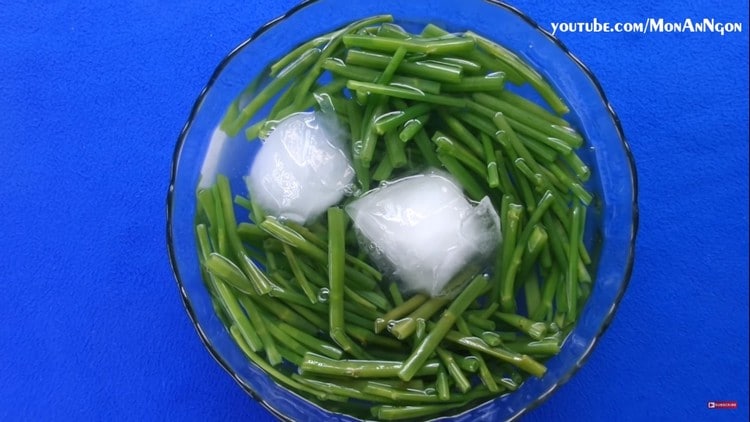 – After the stems are cooked,  take them out and put them in a  bowl with ice and water. Keep the stems soaking in the cold water to them fresh and crispy.
– After soaking for 10 minutes, take the stems out and put them into a basket to drain.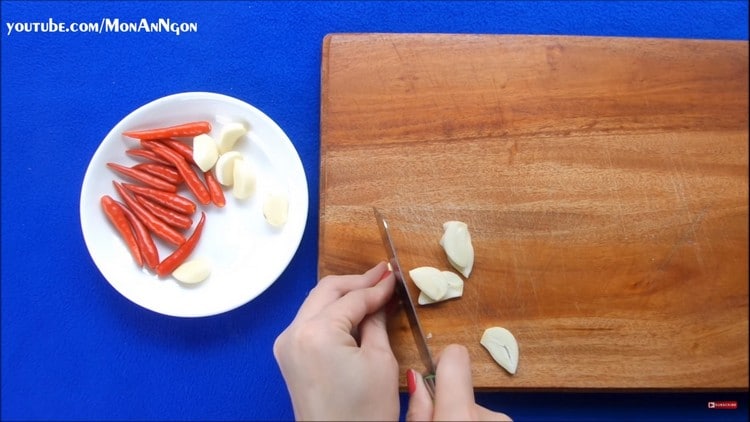 – Remove the chillies" calyx and pedicle, then slice the garlic,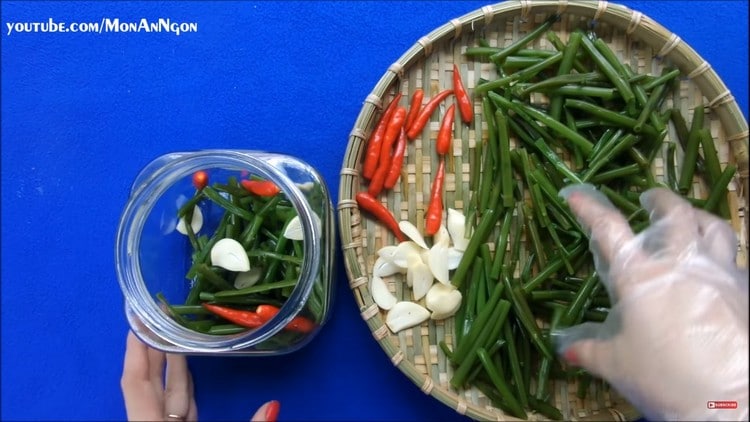 – Put garlic, chillies, the stems and the sugar vinegar mixture into a glass jar to soak for 3 days.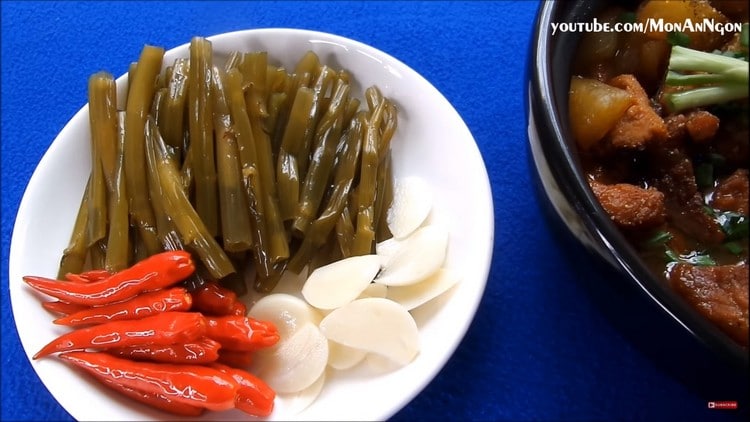 This delicious pickled water spinach recipe side dish is perfect to eat with pork, rice or any other types of food. Its crunchy, slightly sour taste with the spicy chillies, the aroma of garlic is an indispensable flavour that will make your family fall in love and enjoy the meal. Try more of the wonderful Vietnamese recipes on our website now. It's time to make some and have fun in your own kitchen. Good luck!
View more:
By Phuong Khanh