Steamed banana cake recipe with coconut and jackfruit (Bánh chuối mít hấp) is one of the most incredible desserts in Vietnam. It is not overly sweet, tasty, and delicious, which is topped with creamy coconut sauce. Cooking with banana and jackfruit also imparts great aromatic flavor and is good for our health. The cake is gluten-free, dairy-free, and vegan. Keep reading the step by step instructions to make this dessert recipe. 
Vietnamese Steamed Banana Cake Recipe: Easy To Follow
1. Things You Need: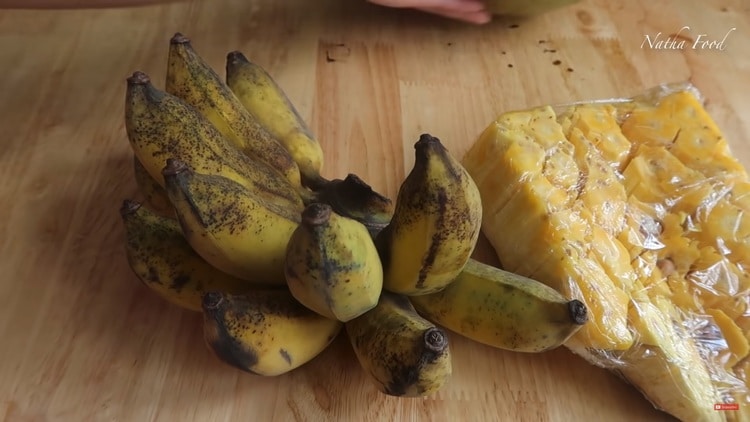 700g of bananas

250g of jackfruits (seeds and fibrous rags removed)

50g of shredded coconut meat 

200g of sugar

Salt

A little rice wine

120g of tapioca starch
2. Method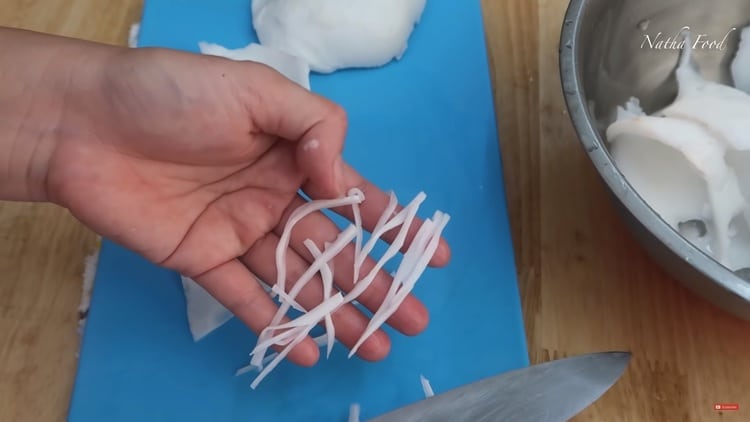 Mix ½ teaspoon of salt and ¼ tablespoon of vinegar in a basin of water. Carefully wash the coconut meat with the mixture. Wash it again with clean water, then shred it. Washing the coconut meat with a mixture of salt and vinegar will make it be white in color.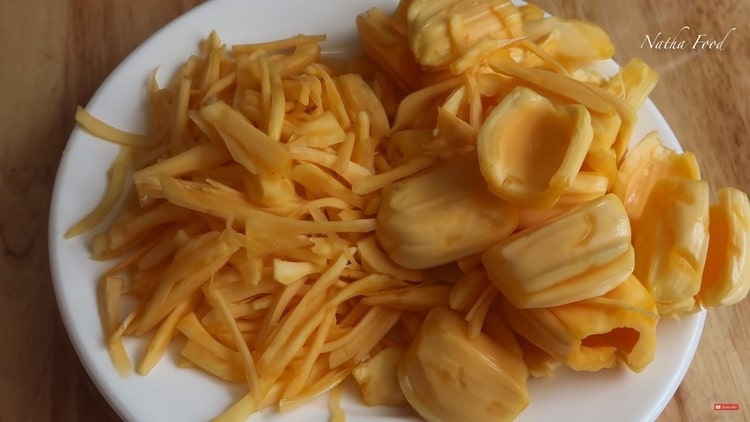 Take the jackfruit and remove its seeds and fibrous rags. Slice 100g of the jackfruit into thin fibers. Purée the rest of the jackfruit.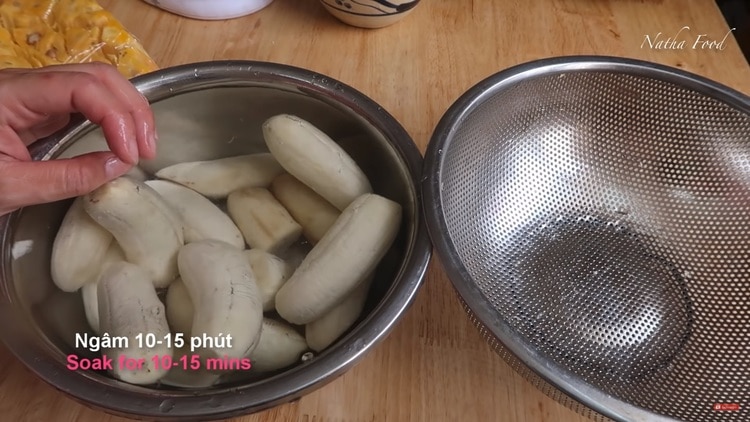 Soak the peeled bananas in a basin of water mixed with one tablespoon of salt for 10 to 15 minutes.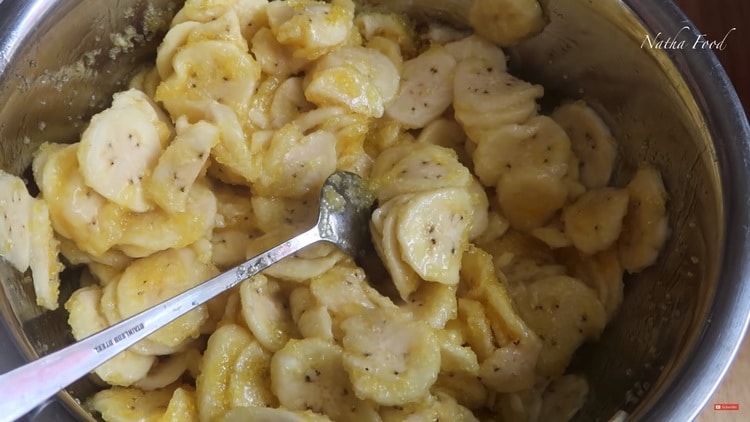 After 15 minutes, pick out the

soaked

banana and cut into small pieces. Combine these banana pieces with 200g of sugar, a little salt, and rice wine well. Marinate the mixture for an hour.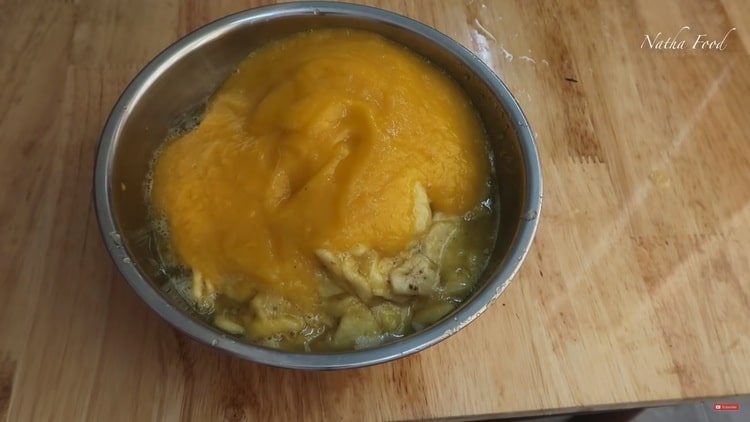 After 60 minutes, remove all the banana pieces and retain its liquid. Then, mix the ground jackfruit with these banana pieces. (Note: you can use 100g of the filtered liquid from marinated banana mixtures to blend with the rest of the jackfruit in a blender.)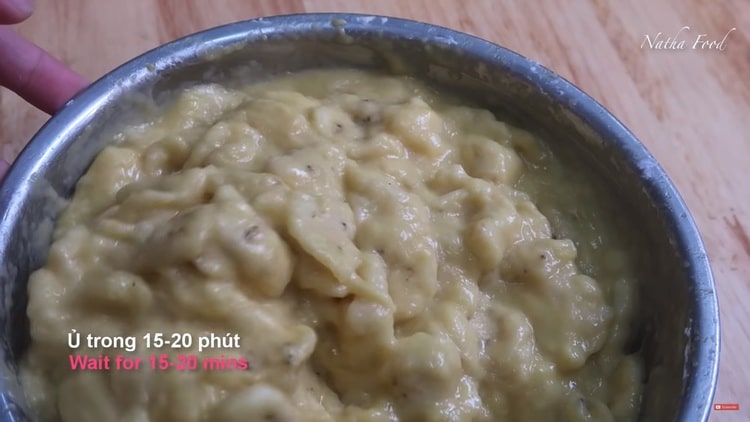 Mix the above mixture with 120g of tapioca starch. Add the starch slowly and mix well to avoid any clumps. Incubate for 15 to 20 minutes.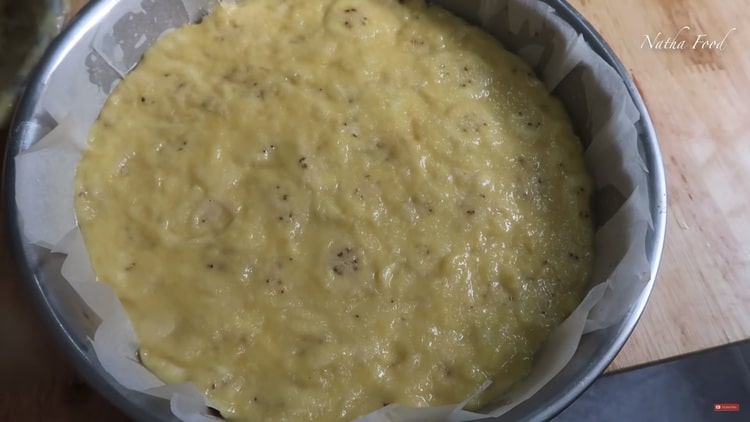 Brush some oil over cake pan bottom and sides so that the cake will not stick to the pan. Pour the banana mixture into the cake pan and place it into the steamer. Remember to keep a little banana mixture to make the topping.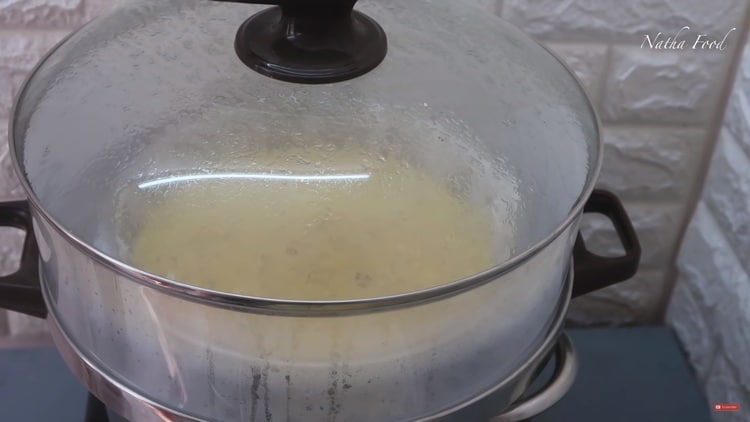 Prepare a pot of water and place the steamer into the pot. Steam for 30 to 40 minutes.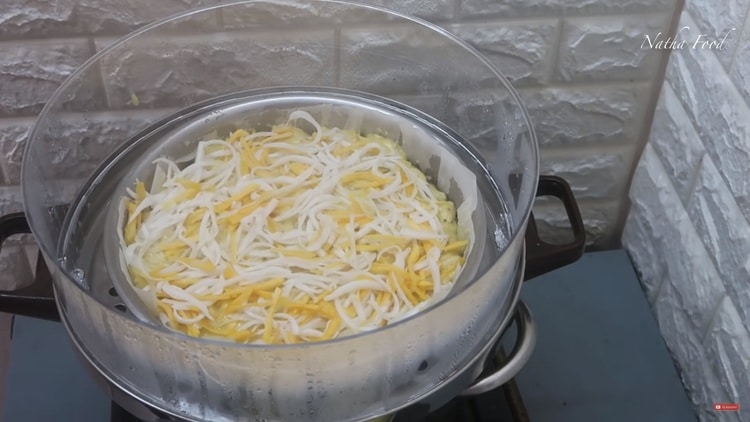 After 40 minutes, spread the rest of the banana mixture on the surface of the cake and add some jackfruit and shredded coconut meat to it.

Continue steaming for 15 minutes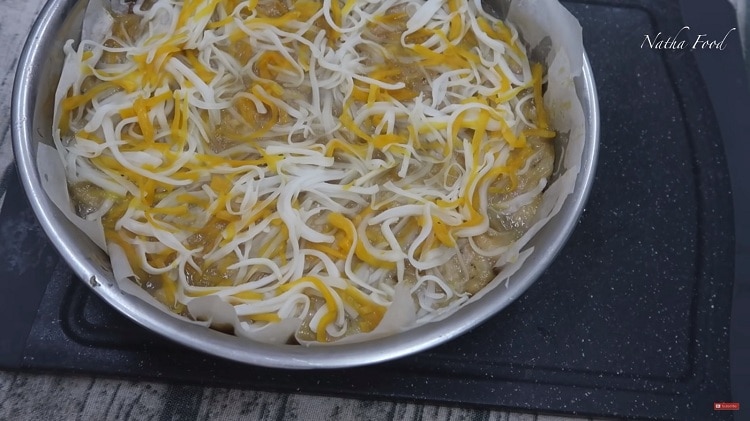 Once done, take out the cake pan and soak in cold water for one hour.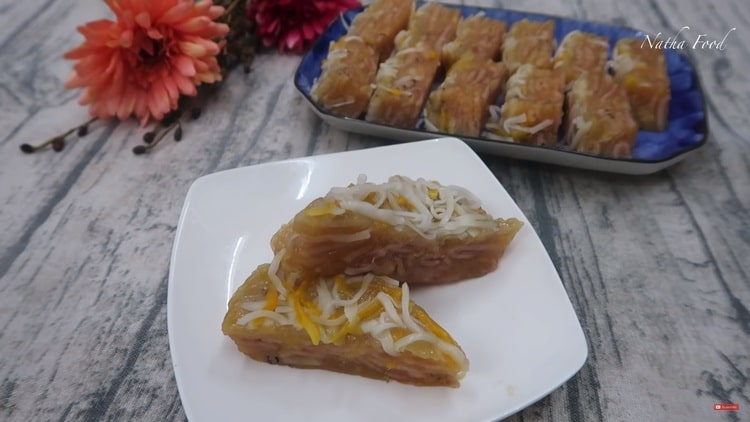 Cut into diamond shapes and enjoy it. You can also top it with coconut milk.
Learn more:
We hope you will like this steamed banana cake recipe with coconut and jackfruit as much as we do. We would love to hear what you think about this desert, so please leave a comment in the box below. You can find our collection of Vietnamese recipes here.