Shrimp is not only nutritious seafood but also extremely delicious. It is very sweet and has a fresh attractive taste. Today, we will show you how to make a wonderfully tasty dish from this incredible ingredient. Vietnam is famous for owning a long beautiful coastline and having a large amount of seafood, especially fish, shrimp or crab. Therefore, Vietnamese fried shrimp balls recipe is a popular snack and food that is loved by most people. It is very easy to make this dish on your own at home and share it with your beloved family. Making your own fried shrimp balls at home will help you save costs and a great way to spend fun time with your family. Take a look at the delicious recipe below and try it yourself!
How to Make Crunchy Vietnamese Fried Shrimp Balls Recipe
I. Ingredients: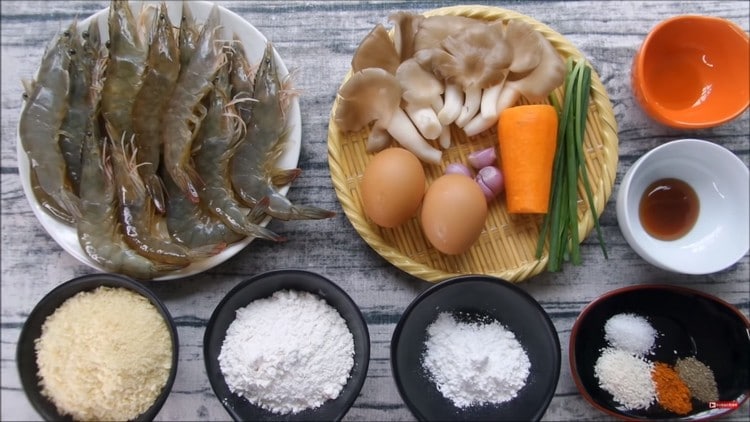 500g fresh shrimp

2 eggs

100g abalone mushrooms

4 shallots

Scallions

50g carrots

1 tbsp sesame oil

1 tbsp oyster sauce

½ tbsp sugar

1 tbsp seasoning powder

½ tbsp pepper

½ tbsp red chilli powder

10g cornstarch

50g crispy fry flour

50g bread crumbs
II. Instructions: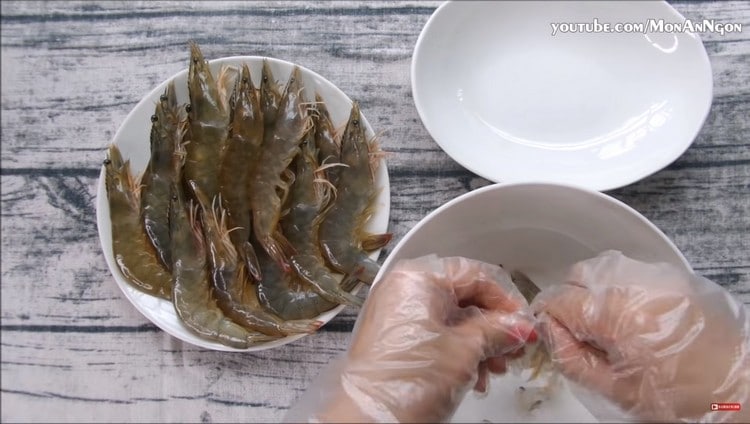 – Peel the shrimp shell, devein the shrimp and cut the tail. Then leave the tails separately for later decoration.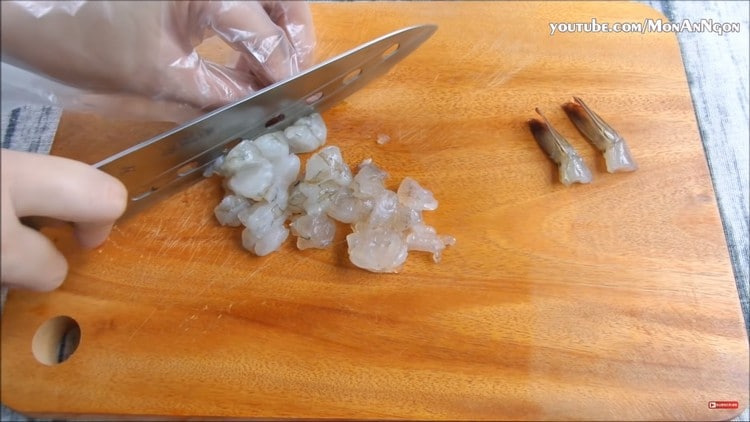 – Chop the shrimps or blend in a blender and put the ground shrimp into a bowl.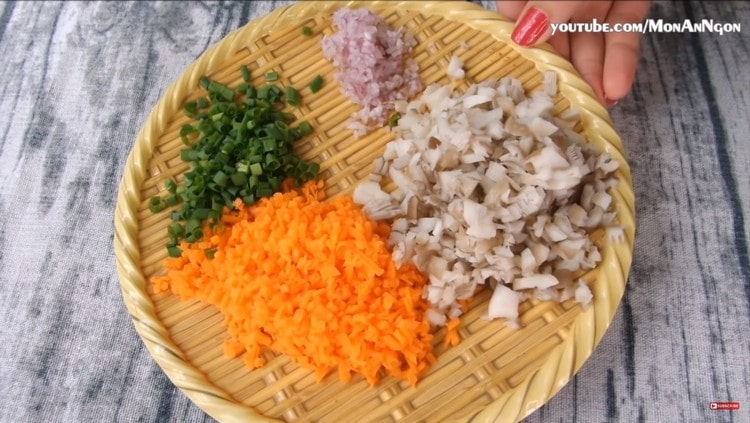 – Mince carrots, mushrooms, scallions and shallots.
– Mix all minced ingredients into the ground shrimp.
– Add sugar, seasoning powder, chilli pepper powder, cornstarch, oyster sauce, sesame oil and mix well.
– Let the mixture marinate for about 15 minutes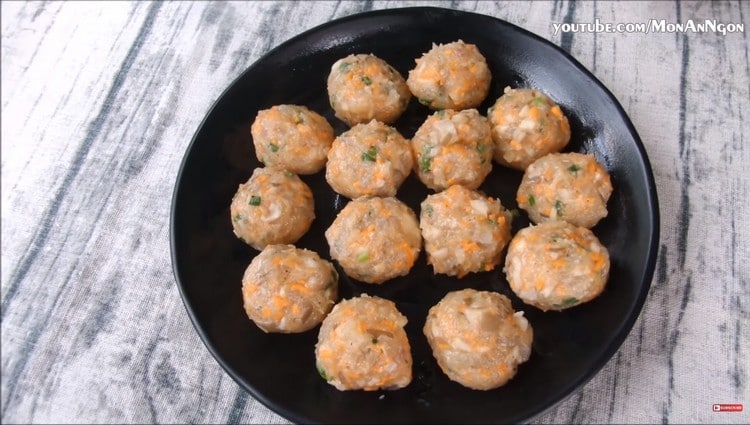 – Forming the ground shrimp mixture into small balls and put them into a plate.
– Beat 2 chicken eggs into the bowl.
– Dip the shrimp balls into the crispy fry flour, then dip them into the eggs and finally dip them into the bread crumbs.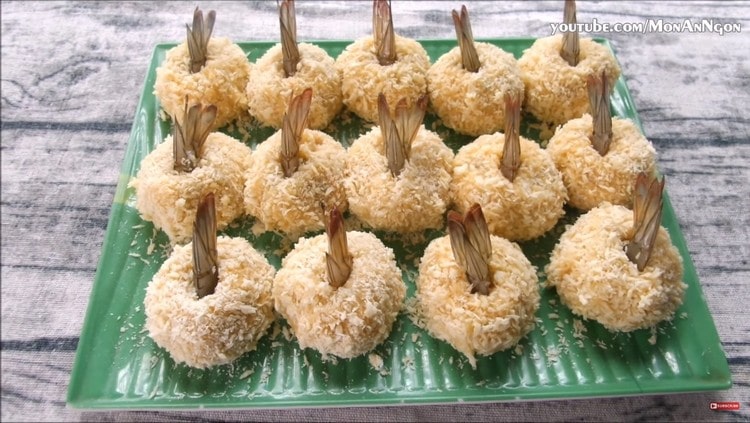 – Decorate the tail of shrimp to the shrimp ball beautifully.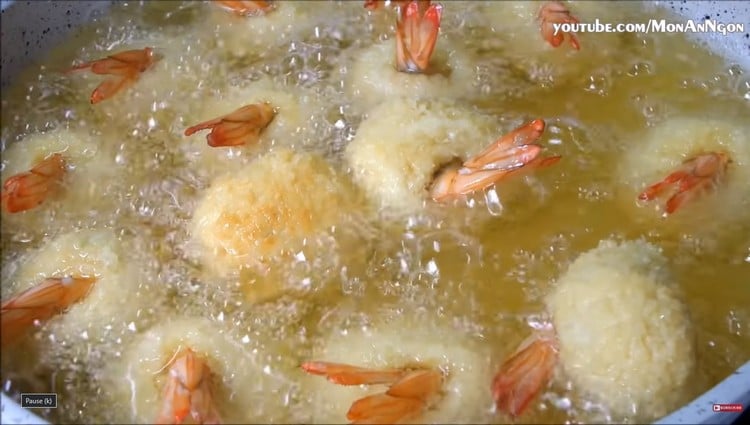 – Pour oil into the pan and heat the oil, then fry the shrimp balls at medium heat.
– When the shrimp balls are cooked, remove them to the basket to drain.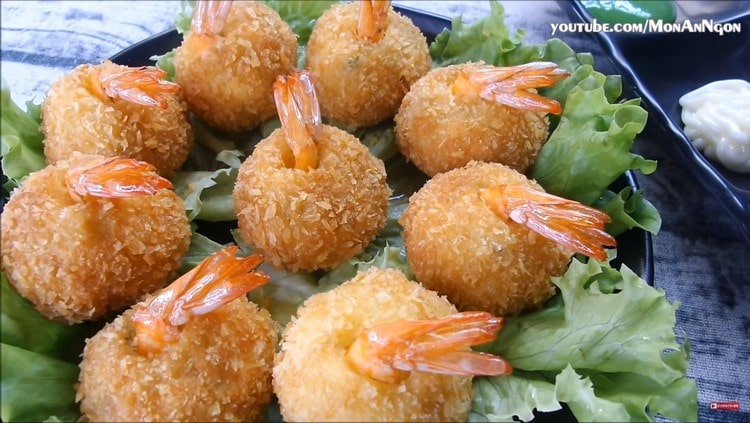 Your crunchy delicious Vietnamese fried shrimp balls recipe is done. It looks so beautiful with the wonderful tasty smell. Let's try this nutritious seafood recipe at home. To cook more amazing Vietnamese recipes, check out our useful website. Have fun and good luck!
View more:
By Phuong Khanh