Sweet and sour octopus stir-fry recipe (bạch tuộc xào chua ngọt) is one of the easy Vietnamese recipes you should not miss out today. Most everybody in Vietnam falls in love with this recipe, and we bet you will, too. However, if you don't have a chance to visit Vietnam to taste this dish, you can make it by yourself at home. Here are step-by-step instructions for making this delicious dish. 
Vietnamese Recipes: Sweet And Sour Octopus Stir-Fry Recipe
I. Ingredients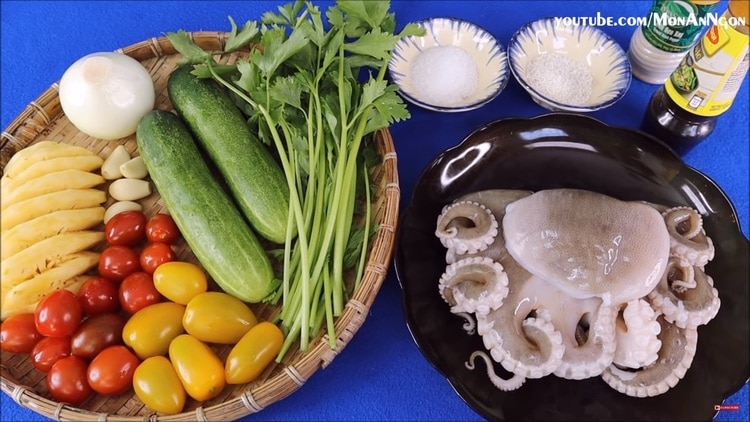 500g of octopus

200g of green pineapple fruit

200g of baby tomatoes

Celery

200g of cucumber

150g of onions

Garlic cloves

½ tablespoon of broth mix

½ tablespoon of sugar

½ tablespoon of oyster sauce

Ground pepper

Rice wine

Ginger
II. Directions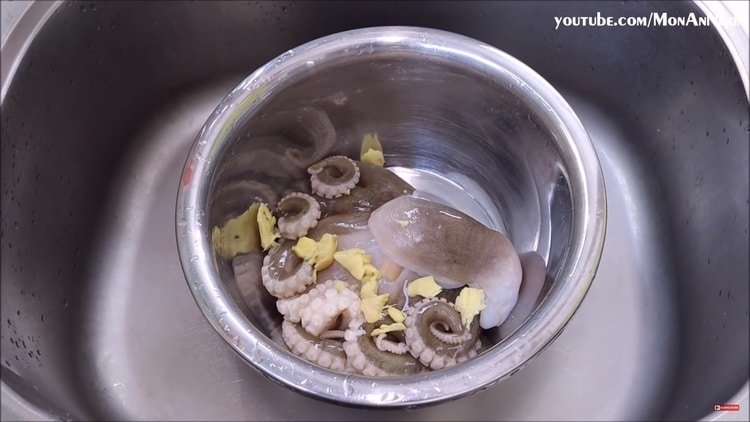 Take a basin of water, mix in ½ tablespoon of salt, and soak the octopus for 5 minutes. Remove all the salt water and add crushed ginger and 1 tablespoon of rice wine to the basin. Crush the octopus in your hands, wash it carefully, and let it dry.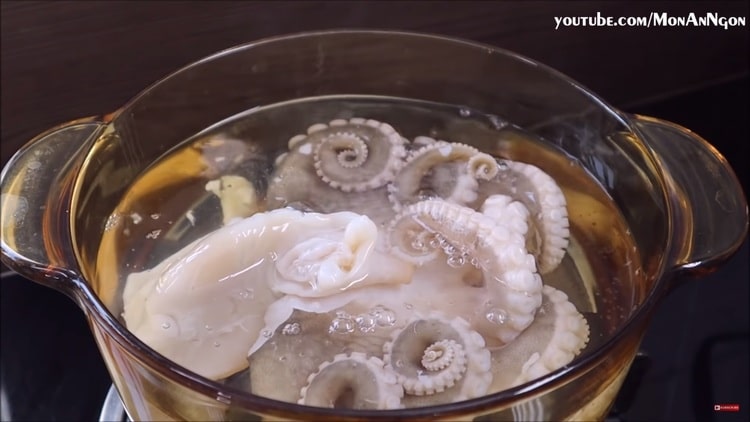 Add the cleaned octopus and some crushed ginger to a pot of water and bring it to a boil. Cook until it begins boiling and then turn off the heat. This makes the octopus more crispy and delicious.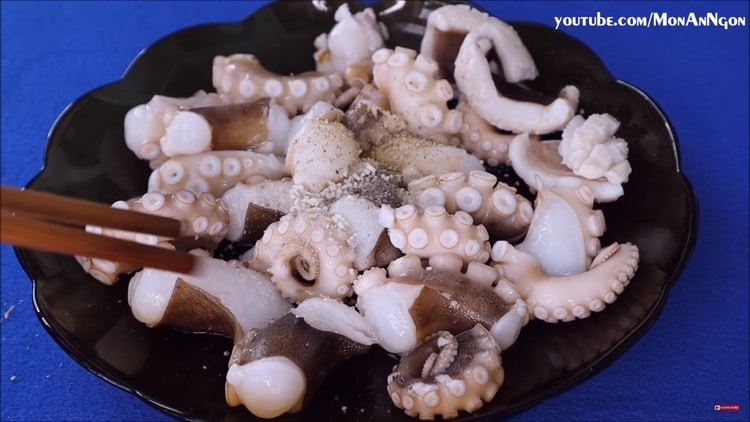 After the octopus is drained, cut it into bite-sized pieces.

Marinate these pieces with a little sugar, broth mix, and ground pepper for ten minutes.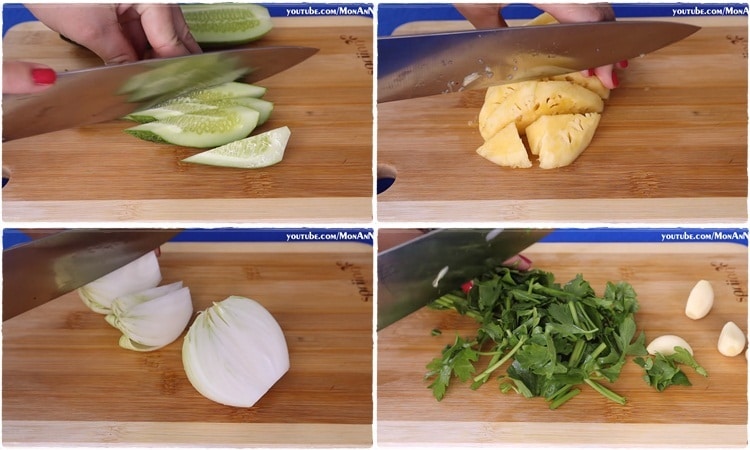 Cut the cucumber into half lengthwise and cut each half into 1cm thick piece. You slice the pineapple into 1 cm pieces, too. Cut the celery into 2cm strips and mince the garlic cloves.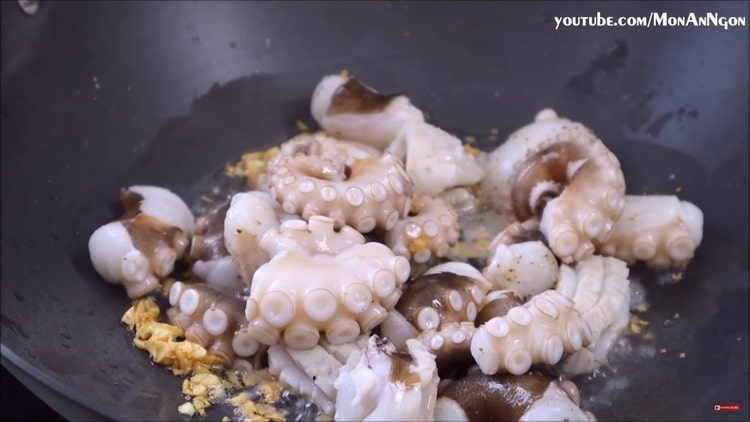 Heat a frying pan with some oil and sauté the minced garlic until fragrant. Add the marinated octopus and close the lid for two minutes.
Note: Stir-fry the octopus over high heat to avoid releasing water.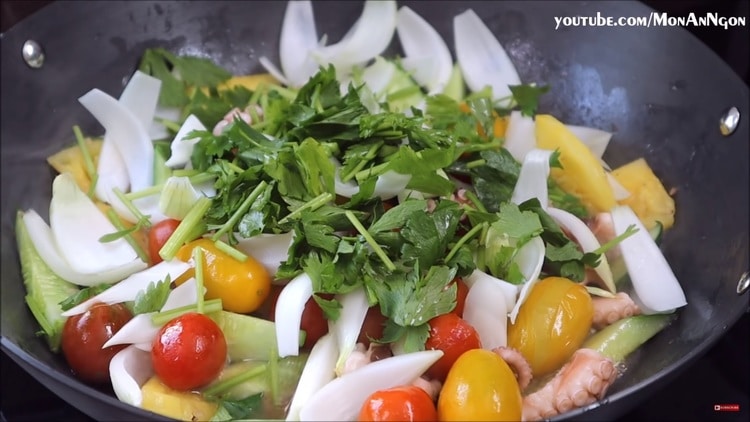 Once the octopus is cooked, you put the cucumber and pineapple pieces, baby tomatoes, and ½ cup of water. Season with some broth mix, sugar, and oyster sauce and turn evenly.  Stir fry for about two minutes to keep its crispiness. Then, add the onions and celery, sprinkle some ground pepper, turn evenly, and turn off the heat.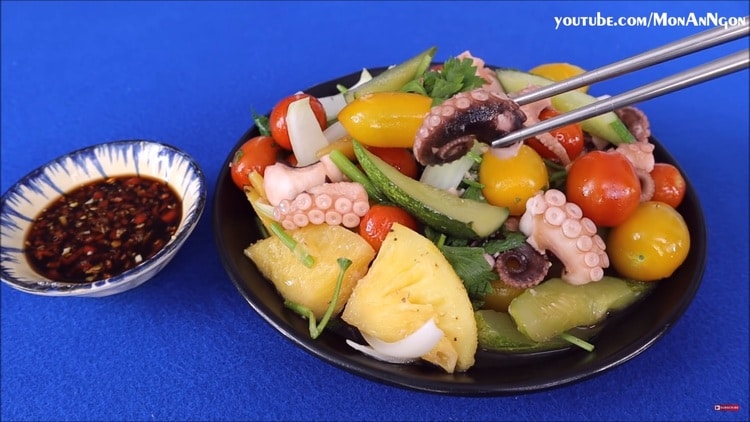 Put it on a plate and enjoy. Dip in chili garlic sauce and serve hot.
Read more:
Enjoy this Vietnamese sweet and sour octopus stir-fry recipe with your friends or family when you have a family meal or a party. Thanks for following our recipe today and we hope you cook this dish successfully. Don't miss our next articles about Vietnamese recipes.