Fried fish is in the everyday meal rotation of numerous Vietnamese families. Just simple a plate of crispy and golden fried fish, a bowl of steamed rice, and a small bowl of fish sauce, it can't get more traditional than this.
Fried rice with salty fish (Cơm chiên cá mặn) is one of the most popular dishes in Vietnam. The combination of fish sauce, garlic, peppers, and soy sauce brings about a great savory flavor to the fried rice. This homemade recipe is easy to make and transform humble ingredients, such as rice and eggs into a hearty dish. Please find detailed directions below.
Vietnamese Fried Rice With Salty Fish Recipe: Easy To Follow 
I. What You Need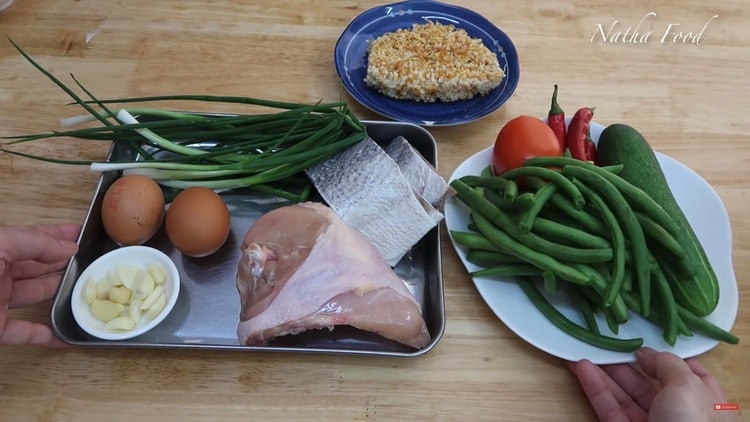 150gr of dried bronze croaker

500gr of cooked rice

300gr of chicken breast

A peeled garlic

Four eggs

6 green onions

200gr of string beans

Shallots

Paprika

Cucumbers

Tomatoes
II. Method
A. Processing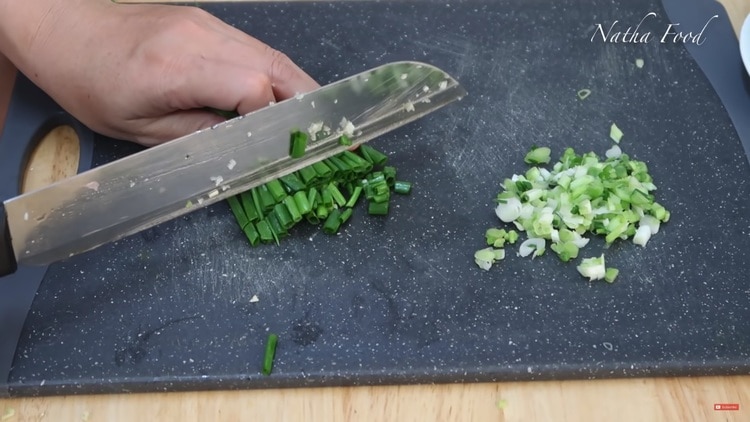 Crush and dice the white part of the green onion and mince

their tubular leaves. Crush and mince the garlic.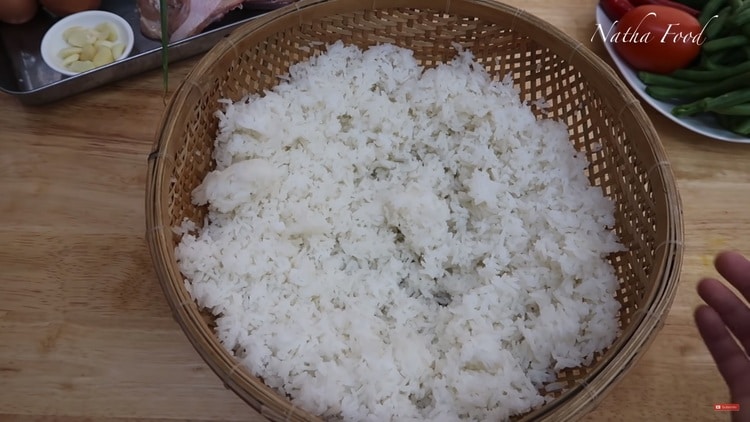 Note: You don't need to leave the cooked rice in the refrigerator. Instead, you put it in a basket and let it cool.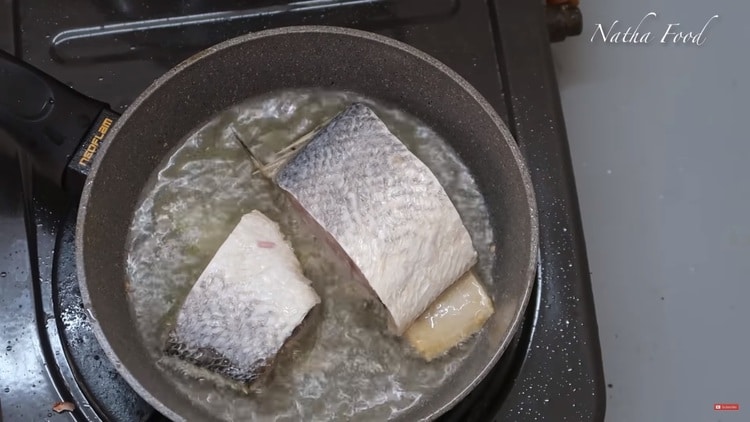 Put some oil in a pan and heat until hot. Put 4 crushed garlic cloves to it and deep fry the fish over medium-heat until golden. Remove the garlic when it turns golden.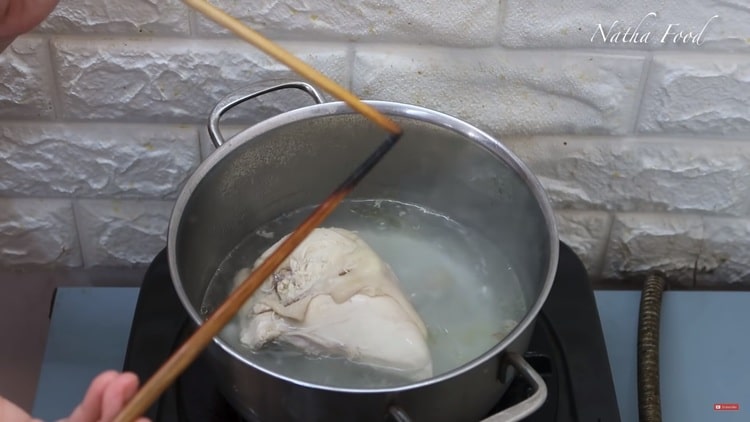 Pour water into a pot until it covers the chicken breast. Boil the pot mixed in ½ teaspoon each of salt and MSG and four shallots until hot, you add the chicken breast, continue boiling for about ten minutes. Take a chopstick and poke the meat at the thickest site; if you find that your chopstick no longer smells fishy, the meat is cooked.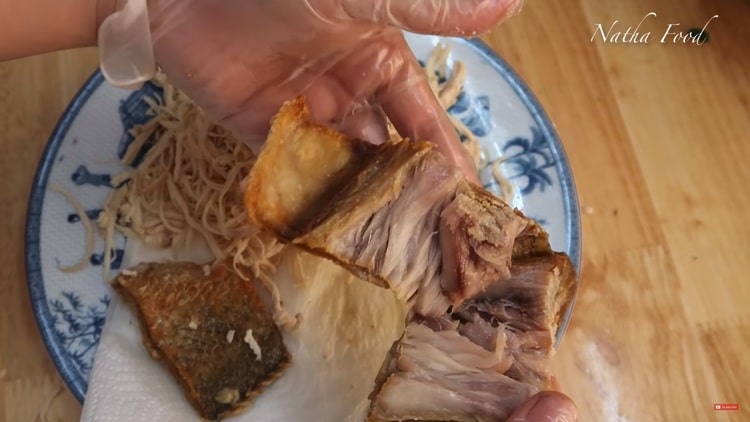 Leave the cooked chicken and fried fish to cool and then tear them into fibers. Mince the skin of fish.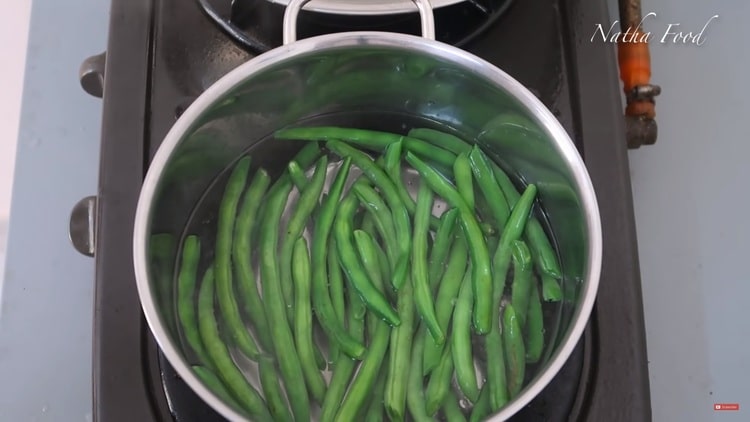 Boil the string beans in a water bowl mixed with 1 tablespoon each of sugar and vegetable oil for five minutes. Then, take them out, rinse again with cold water, and chop up.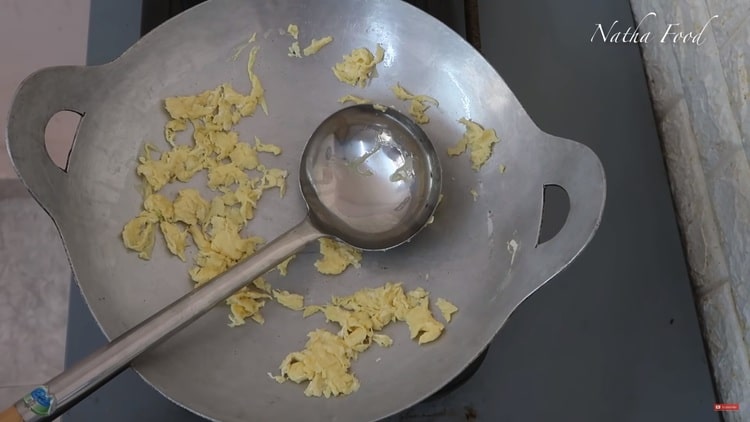 Beaten two eggs in a bowl and mix in some rice wine and ½ teaspoon of broth mix. Heat the vegetable oil in a pan over high heat. Pour the eggs in it and cook for some minutes, rotating the pan to

ensure the omelette cooks evenly. Turn off the heat when the egg are well-done.
B. For Mixing The Rice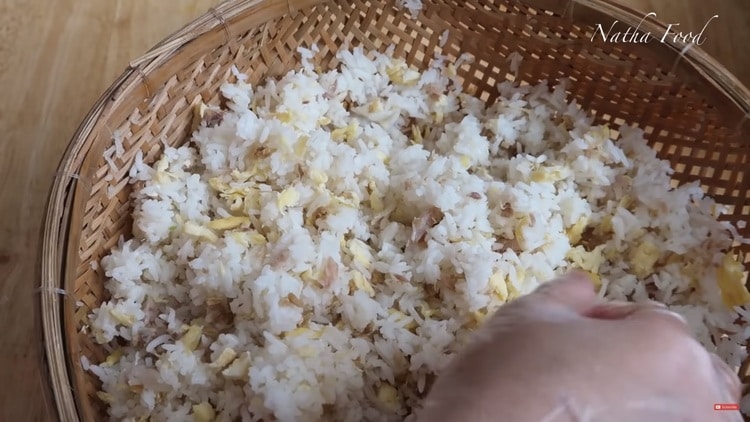 Mix enough eggs and fish fibers with the cooked rice first.

Beat 2 egg yolks and whisk with 2 teaspoons each of MSG and pepper and some sugar. Mix with the above mixture.
C. For Roasting The Rice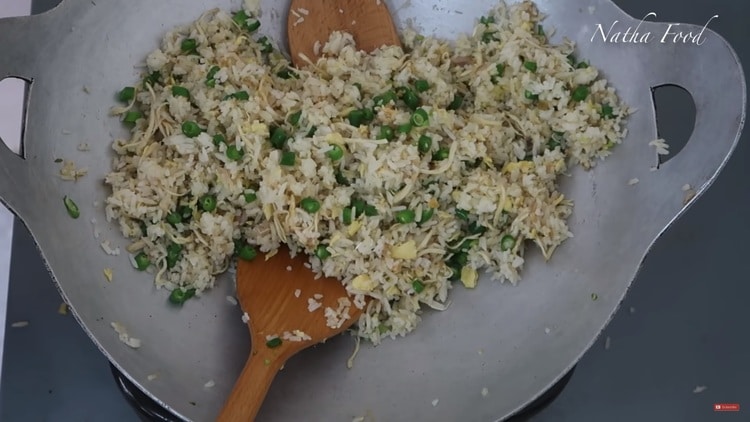 Heat the vegetable oil in a pan and sauté the shallots and garlic until fragrant. Then, add the chicken and string beans, and continue stir-frying for 1 minute. Add the rice and stir-fry over high heat. When the rice has heated through and season again to suit your flavor.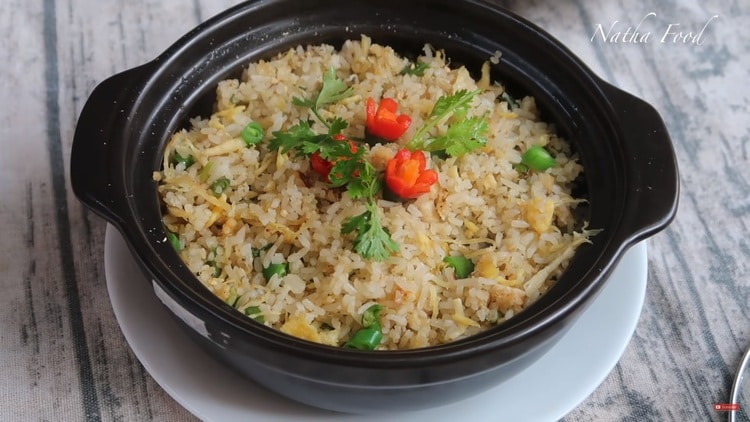 Put a pot on the stove, place the fried rice in it, and close the lid.  Heat up over low flame for about five minutes. Remove from the heat and enjoy!
View more:
What you think about Vietnamese fried rice with salty fish recipe, so please feel free to share with us your views and feedback. Check out more our Vietnamese recipes here.
By Mai Cao