Vietnamese steamed egg meatloaf recipe (Chả Trứng Hấp) is served as a breakfast food or an appetizer. It is one of the most super easy but tasty recipes to include in your daily menu. You can have it alone or with vegetables, white rice, and Vietnamese dipping sauces. You can either steam the meatloaf in a steamer or bake it in an oven.
Vietnamese Steamed Egg Meatloaf Recipe – A Healthy Dish For Everybody
I. What You Need To Prepare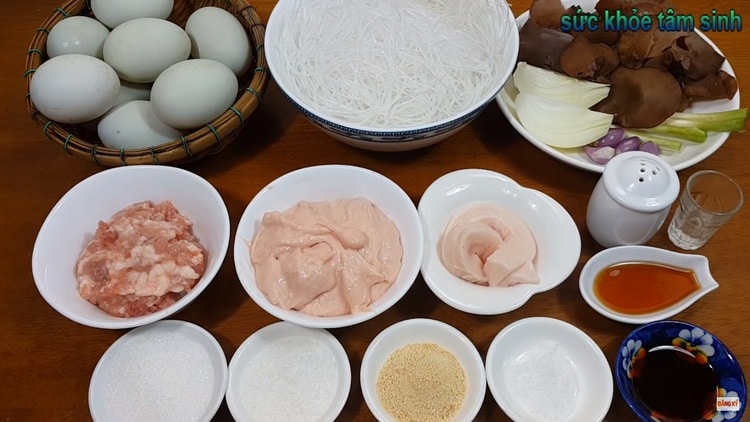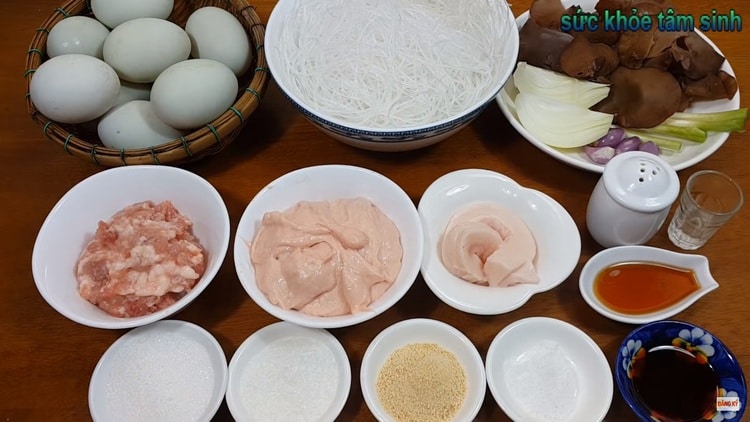 10 duck eggs

130g of soaked mung bean noodles

50g of onions

10g of scallions

10g of the white part of green onions

80g of soaked wood ear mushrooms

100g of ground pork belly

200g of raw Vietnamese ham

50g of pork fat

Pepper, rice wine, fish sauce,

annatto oil, salt, broth mix, MSG, sugar
II. How To Make Steamed Egg Meatloaf Recipe 
A. Processing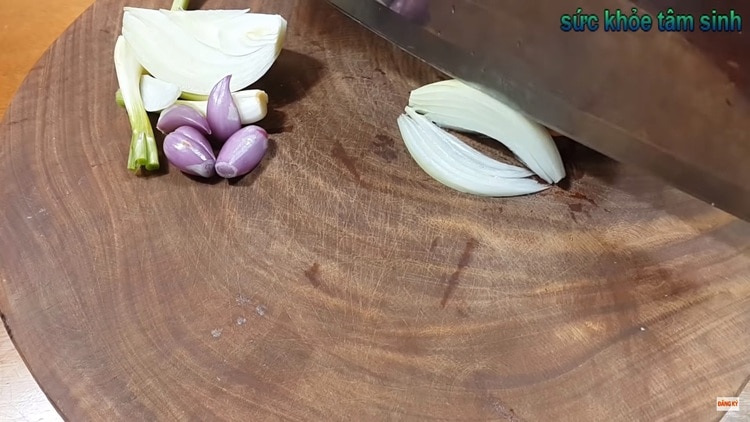 Chop up the onion, shallots, and white part of green onions.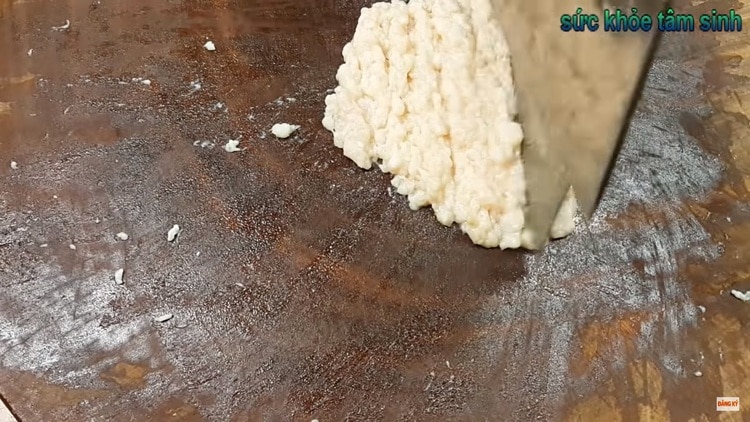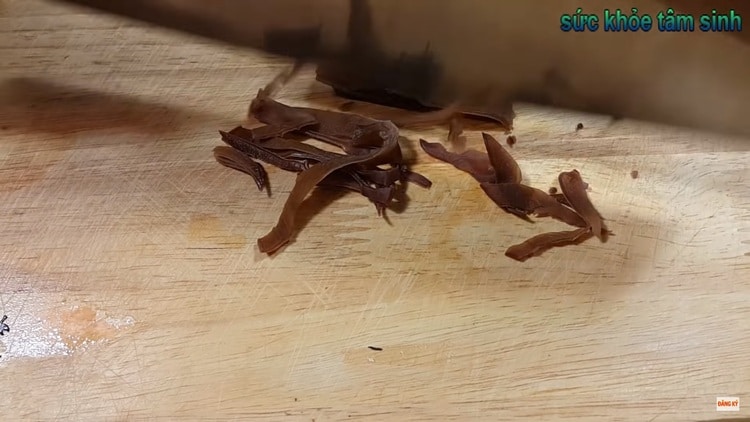 Chop up the wood ear mushrooms
B. Method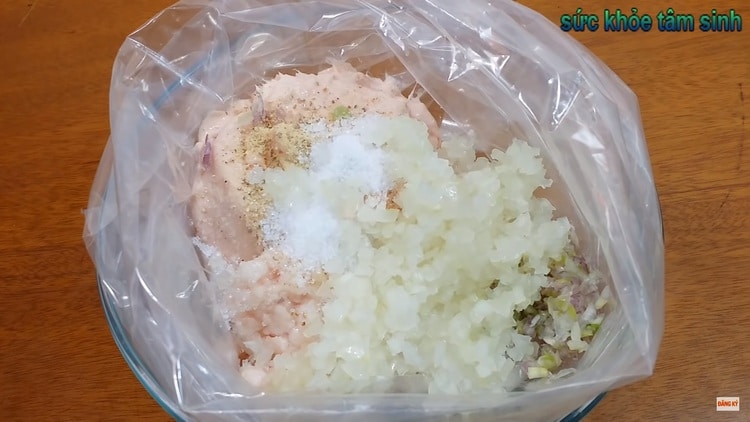 Take a clean plastic bag and put the ground pork, 10g each of chopped green onions and shallots, ½ teaspoon of rice wine, ½ teaspoon of ground pepper, 15g of sugar, and 50g of chopped onions in it. Use your hands to mix all of the ingredients well for ten minutes.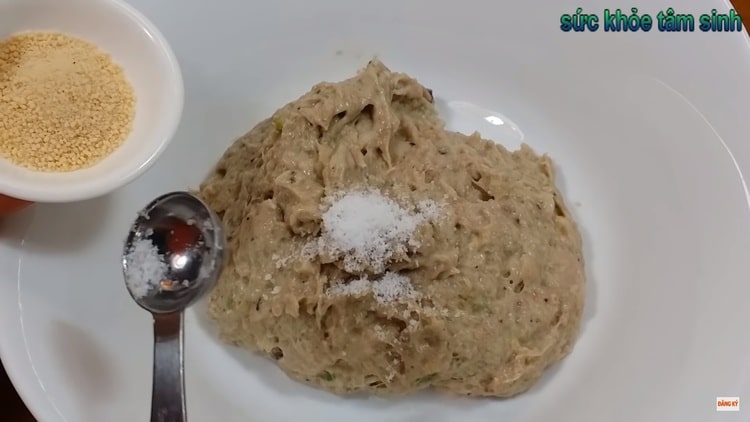 After 10 minutes, pick out the mixture and put in a bowl. Add ⅔ teaspoons of salt and 1 teaspoon each of broth mix, MSG, fish sauce, and ground pepper to the bowl. Mix well and marinate for ten minutes.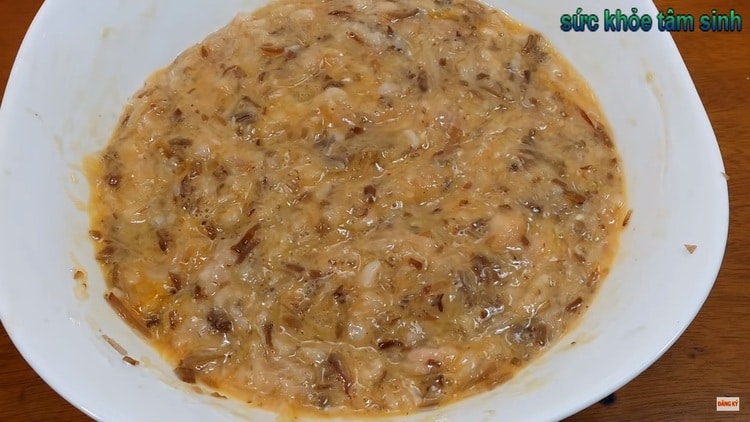 After 10 minutes, add five duck eggs, 80g of chopped wood ear mushrooms, and 120g of minced mung-bean noodles. If the mixture is thick, you can add one tablespoon of water to it. Mix everything well.
Note: The paste is not too thick because it will make your meatloaf dry.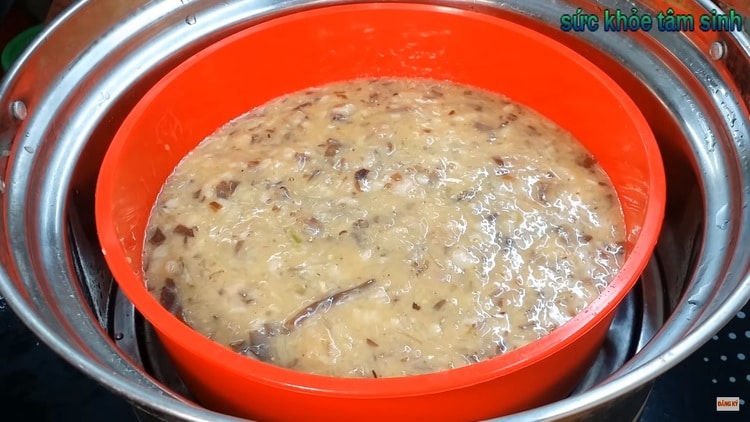 Pour mixture into a pan and spread evenly over the surface. Then, place the pan in a steamer. Note: Use cold water to steam so that the meatloaf will soften and cook evenly.

Wrap the lid with a towel

so that the water does not drip into the meatloaf

. Steam for about twenty minutes on medium heat. Open the lid and poke the bloating areas. Cover and continue steaming for ten minutes.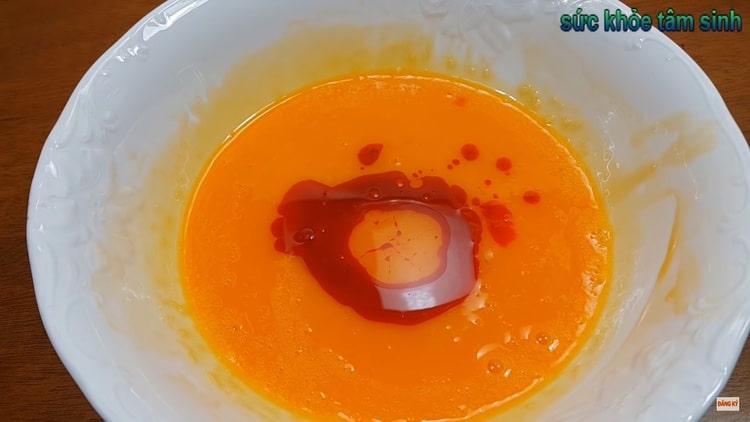 For topping, mix 5 duck egg yolks with 1 teaspoon of annatto oil and ⅔ teaspoon of rice wine and stir well.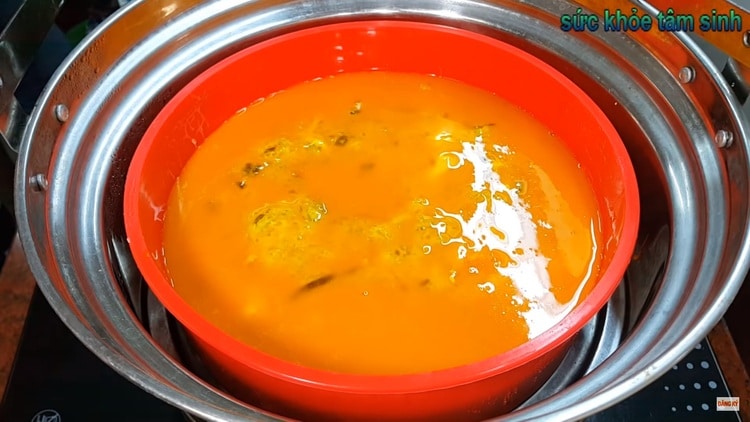 After 30 minutes, open the lid and let the meatloaf cool down for 5 minutes. Pour in the egg yolks, cover and steam for another minutes.
Note: Remember to loosely cover, not tightly cover so that the topping will be beautiful in color.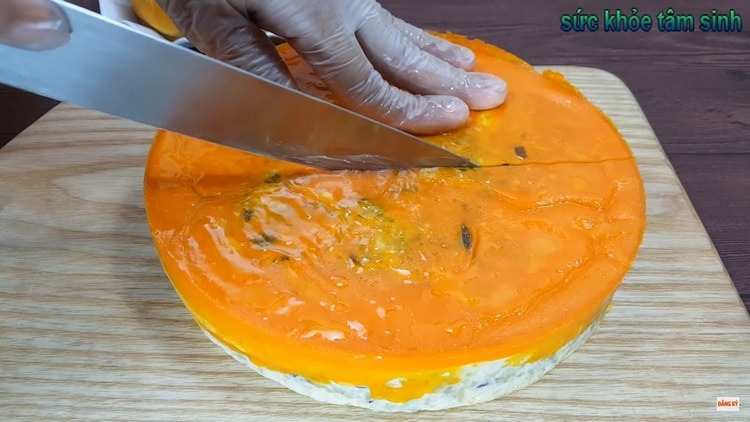 When the topping is done, remove the meatloaf from the pan. Then,

cut into slices and enjoy it alone or with cooked rice.
Read more:
We want to thank you for reading this article and hope you like this Vietnamese steamed egg meatloaf recipe. If you know other Vietnamese recipes, don't hesitate to share with us. 
By Mai Cao