Fish cake is a popular dish in many Vietnamese meals. However, there are not many people who know how to make this fish dish. Usually, people will buy fish cake rolls in the store or in the market to eat. The fish cake often attracts people for its aroma of vegetables, the richness of the spice mixed with the sweetness of the fish. However, we cannot guarantee the quality of them when buying from outside. So today we will show you how to make the delicious Vietnamese fish cake at home. Join us and learn to cook this dish by following this Vietnamese Fish Cake Recipe now.
Everything You Need To Make Delicious Vietnamese Fish Cake Recipe:
I. What to prepare: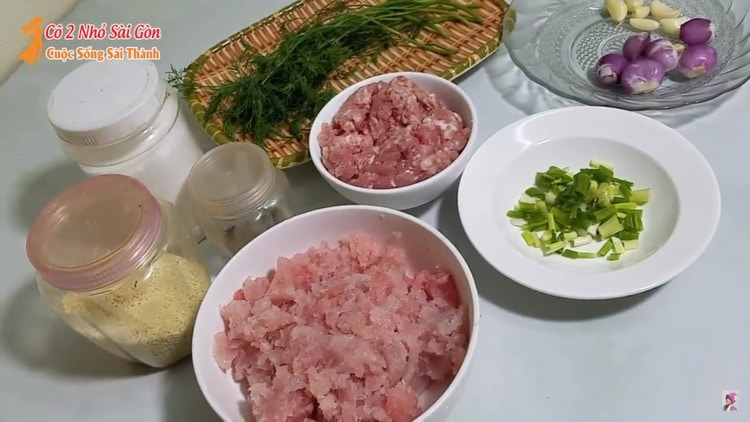 Ground flounder fish: 400 g

Ground meat: 300 g

Dill, Shallots, Garlic, Spring onions

Spices: seasoning powder, pepper, salt
Tips for choosing fresh fish
– It's commended to use mackerel fish when making the fish cake. However, you can use any kind of fresh fish to make the dish. It's up to your own favourite. You can also use the ready-made fish package to save processing time, but the taste will not be as good as fresh fish for sure. 
– When you look at the skin of the fish, you will see the milky or light blue and shiny. Press the fish meat with your hand, you will see it has good elasticity. Or just simply look at the fish gills, and it is bright red, then the fish is fresh.
– You can also see some other signs such as red eyes, dull skin, poor elasticity or dark gills. This fish is definitely not fresh or new. If you use them, your fish cake will not be good and may harm your health.
Notes for choosing other ingredients
– Ground meat to make the fish cake should be both lean and fat to make the best dish. Meat should be pureed, not chopped.
– You can use cucumin powder to create a very unique flavour of fish cake. 
II. How to cook
Step 1: Process of raw ingredients
Mince the shallots, garlic, dill and spring onion then mix all together.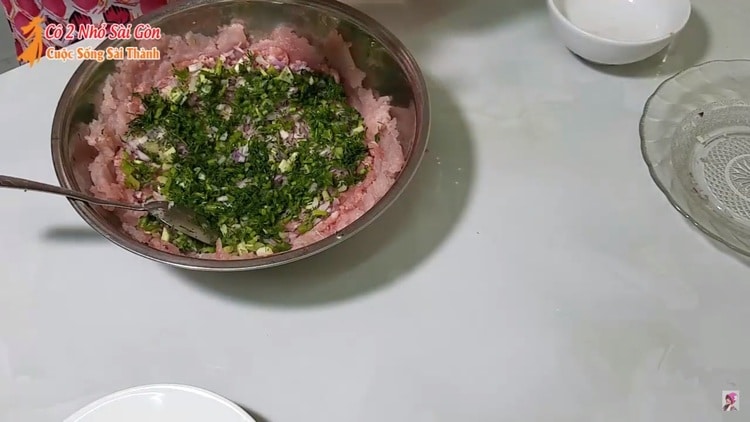 Take a bowl and put all the ground fish, ground meat and veggies mixture in step 1 inside the bowl.

Add 1 ½ spoon of seasoning powder, a pinch of salt, 1 spoon of pepper to the bowl then mix until all the ingredients blend well.
Step 2: Make fish cake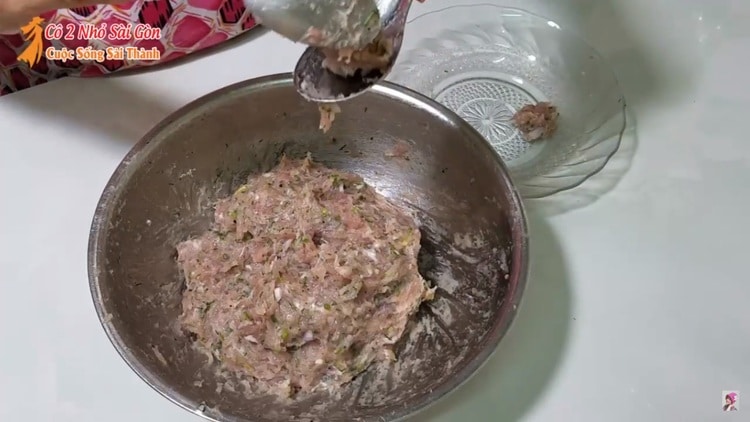 Take two spoons to form the fish cake balls. You also can use plastic gloves to form the fish cake into any shape as you like.
Step 3: Cook the fish cake: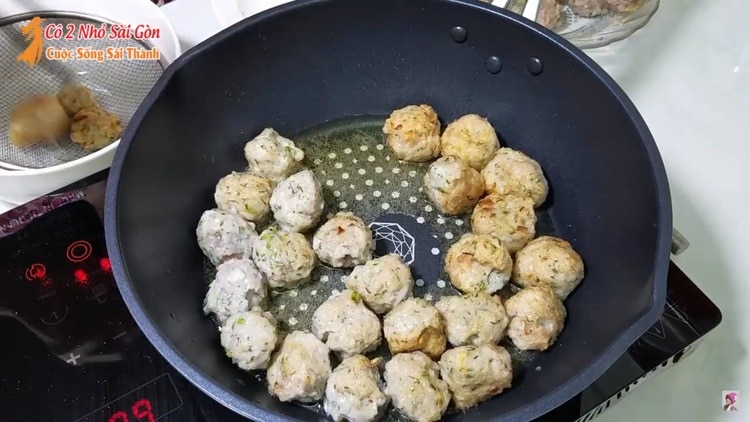 Pour cooking oil into a hot pan. When the oil boils, put one by one fish cake ball into the boiling oil. Keep frying in medium-low heat until turn golden. 

Because the fish cake balls are still raw, you need to spend more time to fry them. Keep the heat on medium-low to make the fish cake cook well and not to be dry. 
Step 4: Time to enjoy the dish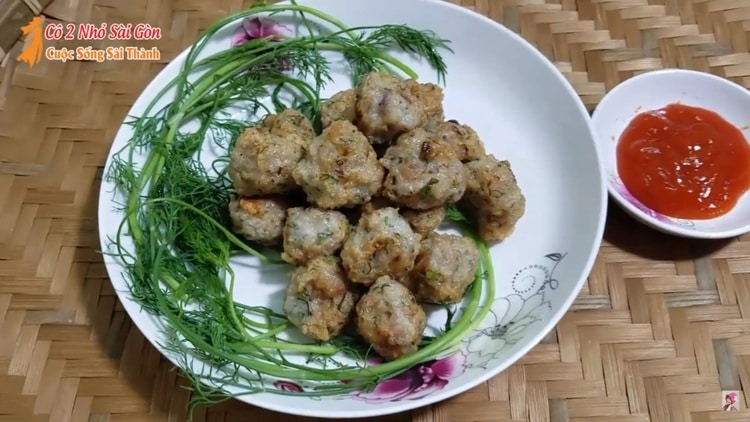 Put the fried fish cake on a plate, put some dills around to make the dish look more appealing. The fish cakes can eat with chillies sauce or tomato sauce.
The successful fish cake has an even golden colour, and an engaging aroma and tastes excellent. When you eat, you will feel the freshness of the fish with other spices. All create a very attractive and distinct Vietnamese dish.
You should eat when the fish cake is still hot with sweet and sour dipping sauce. It is usually served with rice or noodles and raw vegetables. You can also check out the delicious Vietnamese Fish Cake Noodles Soup Recipe in our site.
The above is a delicious and simple Vietnamese Fish Cake Recipe at home. Although it may take a lot of time in the processing stage, you will definitely get a delicious, nutritious and safe healthy food for your family. Wishing you successful processing and enjoy your meal. To have a fun time in the kitchen and learn more delicious Vietnamese food recipe, let's visit our website. Gook luck and have a happy cooking time!
View more: