Vietnam is an agricultural country, in which there are a lot of varieties of rice. Sticky glutinous rice is a speciality of Vietnam. People can make many different delicacies with glutinous rice. Among them, Vietnamese sticky rice (xôi) is a popular and indispensable dish in this country. It is a must-have dish in some special holidays such as Tet holidays, death anniversaries, weddings, and the full moon days.
If you love durians, you'll love this Vietnamese durian sticky rice recipe. The combination of sugar, durian, and coconut milk gives this dessert a full rich flavor. It is also so easy to make!
Delicious Durian Sticky Rice Recipe: Vietnamese Cuisine
I. You Need To Prepare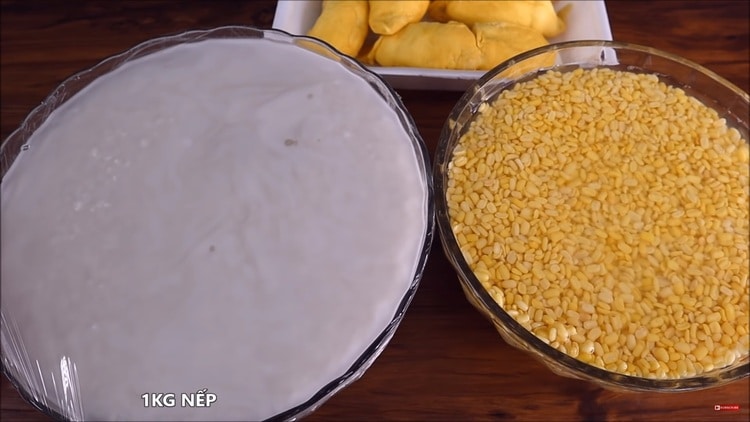 200g of durian flesh

1kg of glutinous rice

500g of mung beans

4 tablespoons of sugar

Coconut milk

½ tablespoon of salt
II. Instructions
1. Processing
Dilute the coconut milk in water and ½ tablespoon of salt. Soak the glutinous rice in it for 4 to 6 hours.

Soak the mung beans in water for 2 hours until they swell up. 
2. Method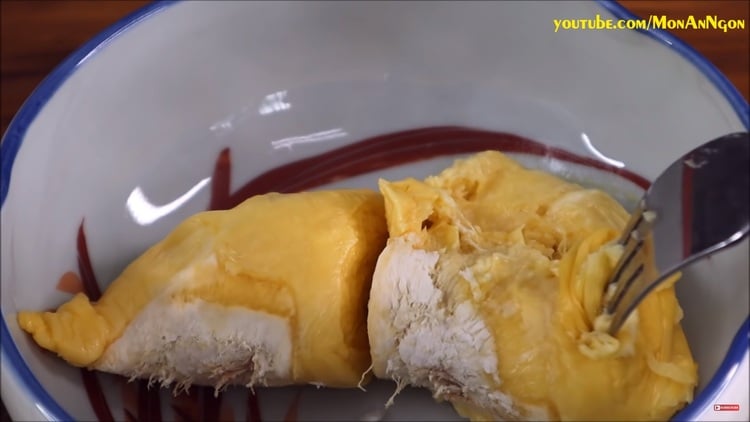 Puree the durian flesh and remove its seeds.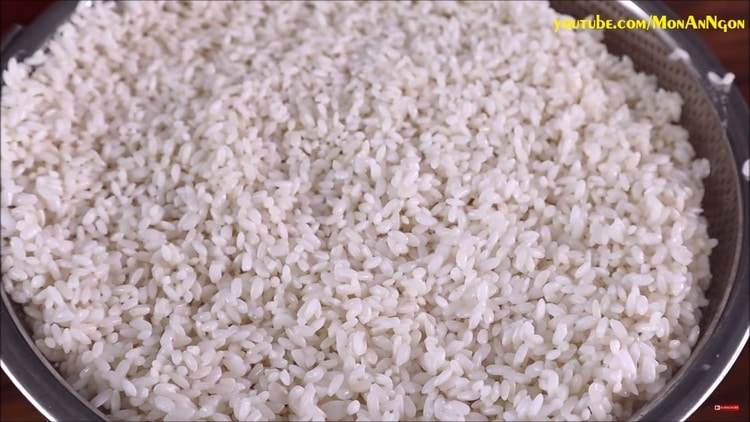 Once done, remove the glutinous rice from water and let it drain. 
Note: Only remove the coconut milk; don't wash the rice again with water.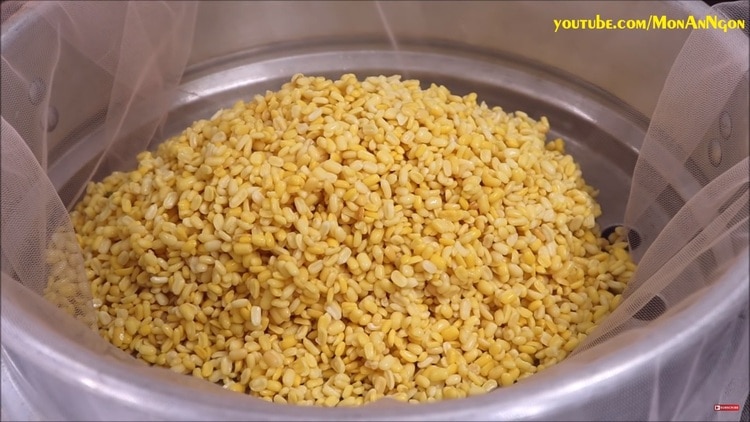 After soaking mung beans, you wash them and steam for fifteen minutes.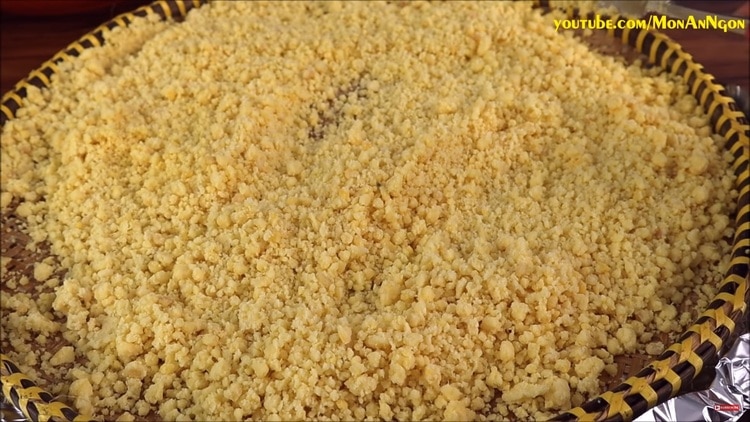 Then, grind or puree the steamed mung beans and dry them by spreading onto a tray.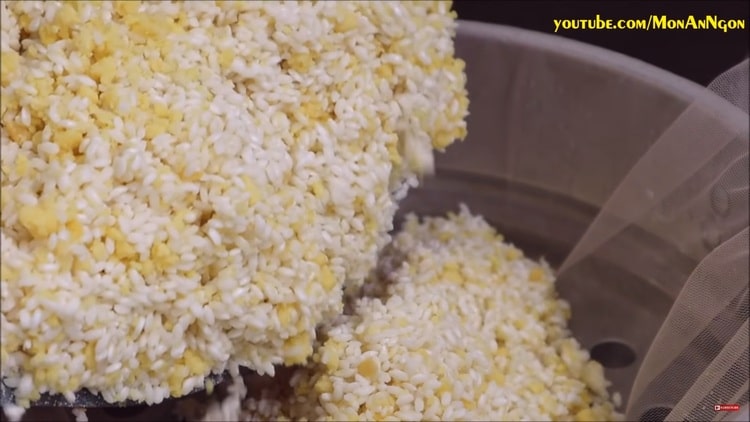 Take ½ of the steamed mung beans and mix with the glutinous rice and ½ tablespoon of salt. Stir well and steam for 30 minutes on high heat.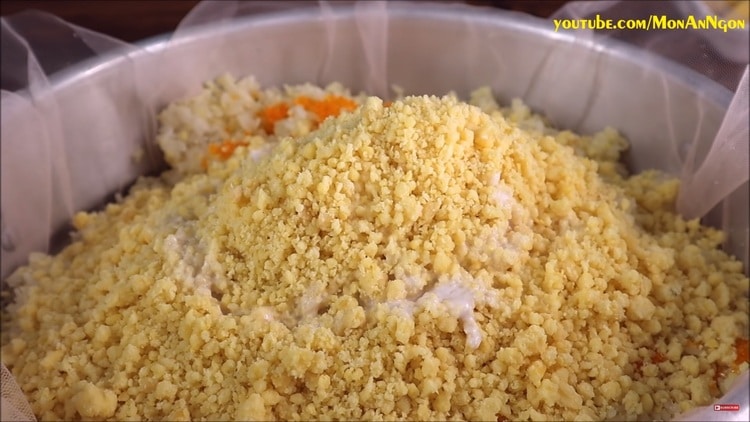 Once the sticky rice is cooked, remove it from heat. Add all of the durian flesh, 4 tablespoons of sugar, 6 tablespoons of coconut milk, and the rest of the mung beans to it and mix everything well.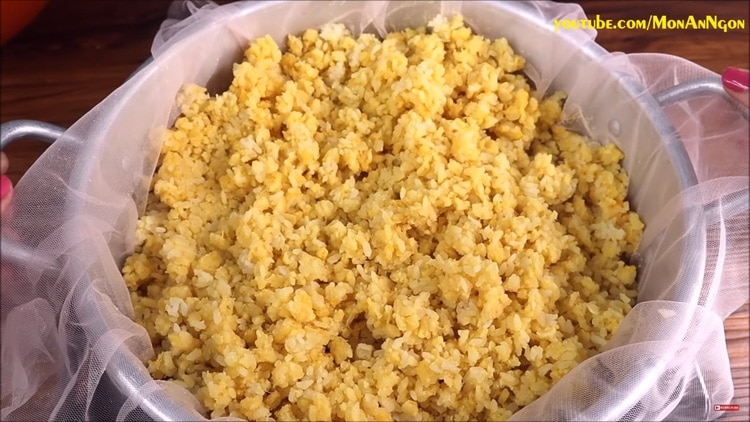 When the sticky rice and ingredients are completely combined, steam the mixture for another five minutes.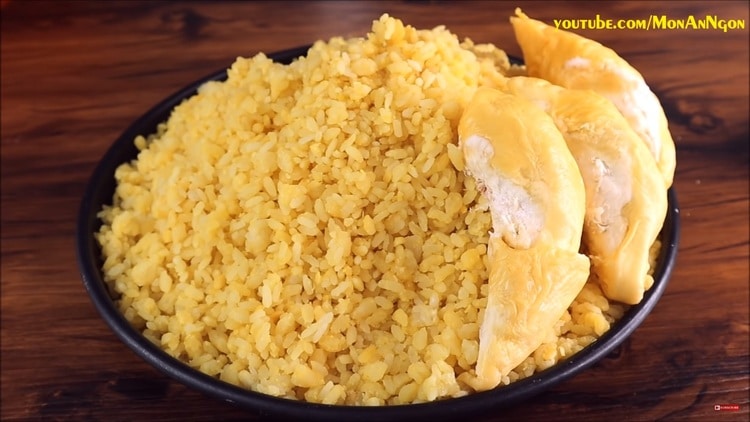 Turn off the heat after five minutes. Pour the sticky rice into a tray and spread it evenly. When it dries, scoop into a plate and enjoy. 
Read more:
This dish has both amazing taste and colour. So, what do you think about this Vietnamese durian sticky rice recipe? It is easy, right? We hope you will have a great dessert from this dish. If you have any queries related to this article, feel free to let us know by leaving your comment in the box below. Good luck with your cooking.
By Mai Cao