Updated: 08/21/2019
Nguyen Trung Truc Festival (Lễ hội Nguyễn Trung Trực) is one of the biggest cultural events in Phu Quoc (Phú Quốc) Island. Celebrated from 27 August of the lunar calendar, Nguyen Trung Truc Festival in Phu Quoc, Vietnam has increased the exceed popularity in Vietnam and across the world. Due to the festival, thousands of locals and tourists come to Phu Quoc to enjoy the festive atmosphere.
About Nguyen Trung Truc Temple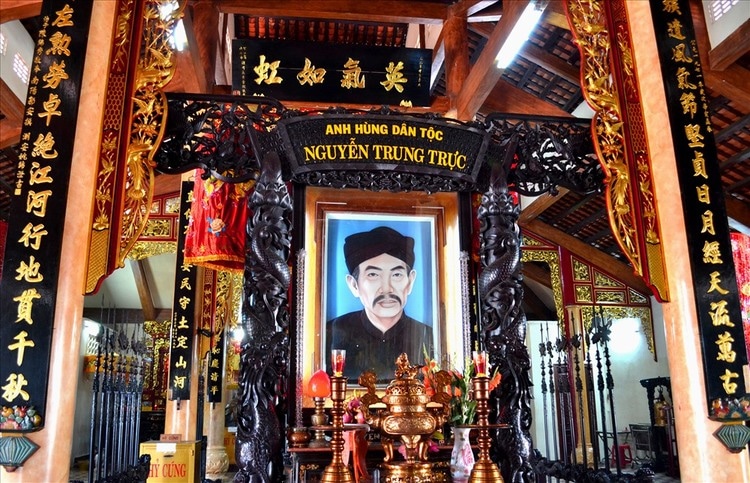 If you are planning a trip to Phu Quoc, you should visit Nguyen Trung Truc temple that is about 800 meters away from Rach Gia (Rạch Gía) Port.
Nguyen Trung Truc temple is one of the largest temples in Vietnam which worships Nguyen Trung Truc, a leader of Vietnam troop against French from 1861 to 1868.
Constructed in 1993, after a complete refurbishment, the temple opens officially to the public on October 30th, 2016. Nguyen Trung Truc is also considered as a holistic medicinal center in Vietnam.
Nguyen Trung Truc Temple is also a place where the Nguyen Trung Truc Festival is organized.
Nguyen Trung Truc Festival – Amazing Cultural Festival In Phu Quoc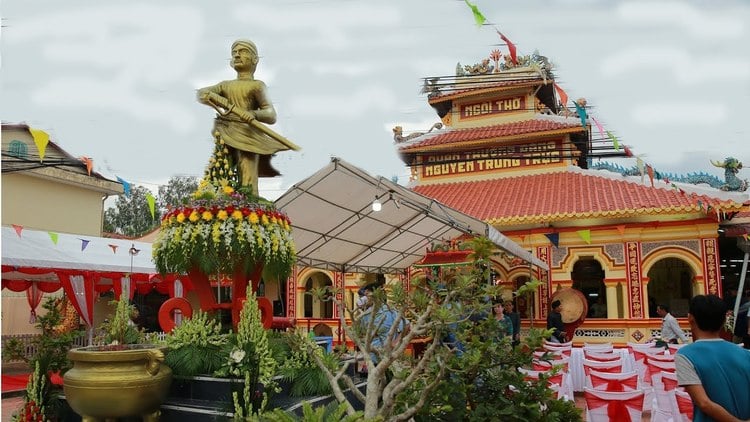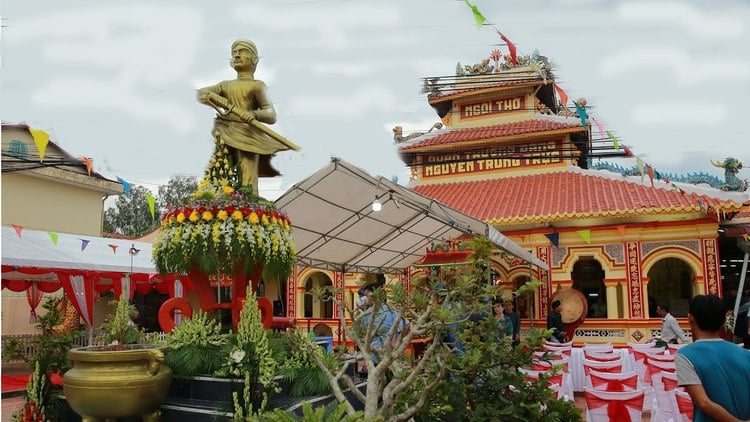 The first Nguyen Trung Truc Festival in Vietnam was organized in 1996 when Nguyen Trung Truc temple was built in Ganh Dau (Gành Dầu) commune. This annual festival still remains nowadays with well-preserved values and culture.
From the 27th August of the lunar calendar( or 3rd October of the solar calendar), more and more people from all over the country come to gather in Nguyen Trung Truc temple which is 40km far away from the city center of Phu Quoc island to attend the festival.
During the festival, people honor the merits and contrition of the predecessors who fought against the foreign invaders, protected and sacrificed for the survival of the country. The festival has promoted and preserved the traditional values of the nation and boost Vung Tau tourism.
During the festival, there is a ceremony of introducing the traditional ritual of the nation. Participants of Nguyen Trung Trung Festival will take part in several interesting theatrical programs and fun outdoor games that strongly reflect the image of Nguyen Trung Truc and Vietnamese history. These activities and folk games aim to promote the cultural exchanges, boost the attachment and solidarity of ethnic groups in Vietnamese communities and strengthen the cultural identity and national identity of Vietnamese.
See more:
Nguyen Trung Truc Festival Phu Quoc is celebrated in a thoughtful and solemn manner with traditional rituals, programs, and interesting activities. Each year, the festival receives the great participation of locals and tourists, which strengthens the closeness, solidarity, and association between people. I hope that you will find useful information in this article. Any questions you want to ask can be left below in the comment section and we will answer them as soon as we can. On Vina.com, you can find a number of informative articles that give you useful advice and suggestions if you are planning a visit to Vietnam. Don't hesitate to go to my website if you are interested in.