An Thoi (An Thới) archipelago is reckoned a crown jewel of the tourism industry of Phu Quoc Island (Phú Quốc). It is the second largest town of the island district. An Thoi archipelago is one of the few islands where the nature still retains its pristine beauty with clear blue sea and white sand.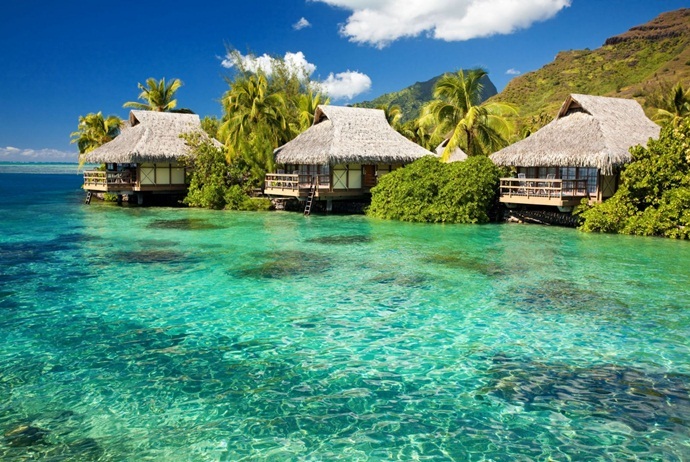 Source: honthomisland
An Thoi archipelago is situated at the southern tip of Phu Quoc islands and blessed with a lot of beautiful beaches, historical sites, luxury beach resorts, incredible snorkeling, rocky cliffs and a coral fringed archipelago. It is accessible only by boat, but it is estimated that about 80% of tourists to Phu Quoc Island visit An Thoi archipelago islands during their trip.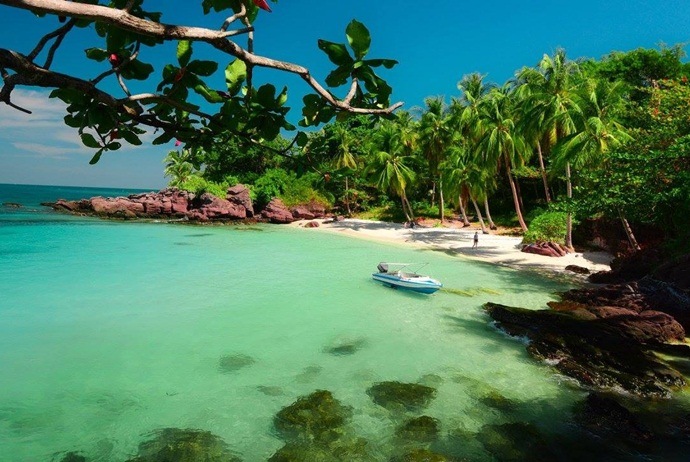 Source: dulichbobienvang
With instant access to the world-class snorkeling, fishing, and diving, hospitable islanders and fellow travelers worldwide, it is not difficult to imagine why An Thoi is a great destination for tourists to enjoy their holiday in.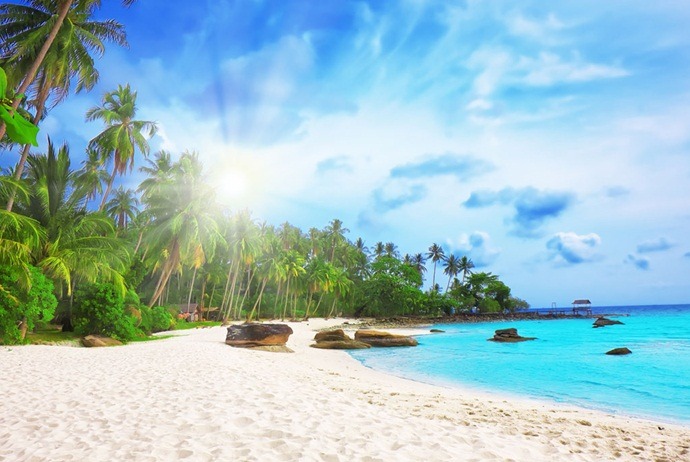 Source: phuquocinternationalairport
An Thoi islands' topography is featured by high plateaus which are bordered by steep slopes. In the history, An Thoi is renowned for its prison concentration camp called "Coconut Tree Prison" which was usually mentioned to as "the hell on earth" for many generations. However, today this archipelago is booming and boasts white sugary sandy beaches, rum punches, swaying palm trees, island hopping boat trips, easy island time, tropical coral reefs and clear turquoise waters.
How To Get To An Thoi Archipelago?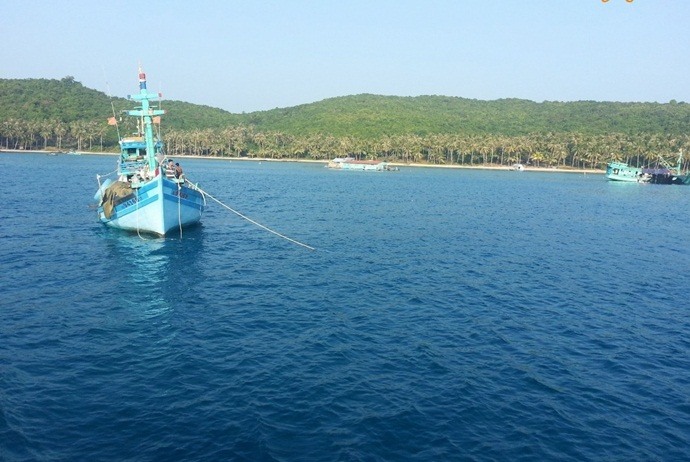 Source: phuquocguide
An Thoi is an archipelago of 18 small islands and islets, but just 5 of them have inhabitants. Therefore, the nature here is very fresh and still retains its pristine wilderness as it is not impacted by people or tourism development activities. This archipelago is part of the Kien Giang (Kiên Giang) Biosphere Reserve, which is an area designated by UNESCO. You can go to An Thoi by either via private charter or part of the organized professional tour.
You could get a boat from Rach Gia (Rạch Giá) that is docked at Vong Beach (Bãi Vòng). Right from here, you could catch a local taxi to get to the town.
What To Explore At An Thoi Islands?
An Thoi is an archipelago, so there are a number of islands for tourists to visit, which are: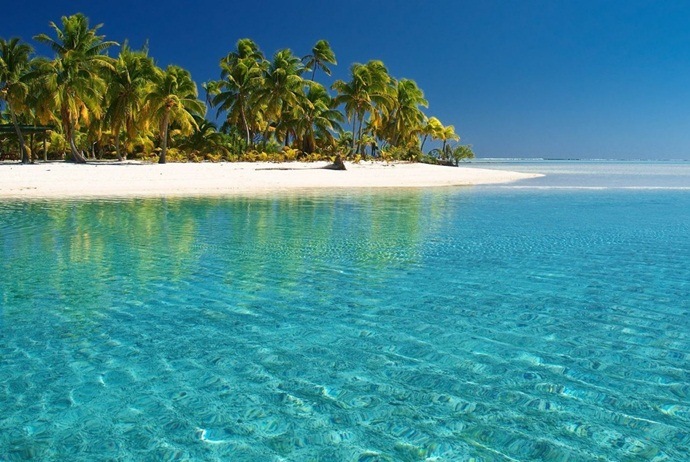 Source: kenhhomestay

Hon Thom (Hòn Thơm – aka Hòn Dứa): Being the largest island of An Thoi archipelago, Hon Thom is also home of about 4,000 inhabitants. The population mainly includes fishermen. There is a small market which sells fresh fish and local fruits at reasonably cheap price.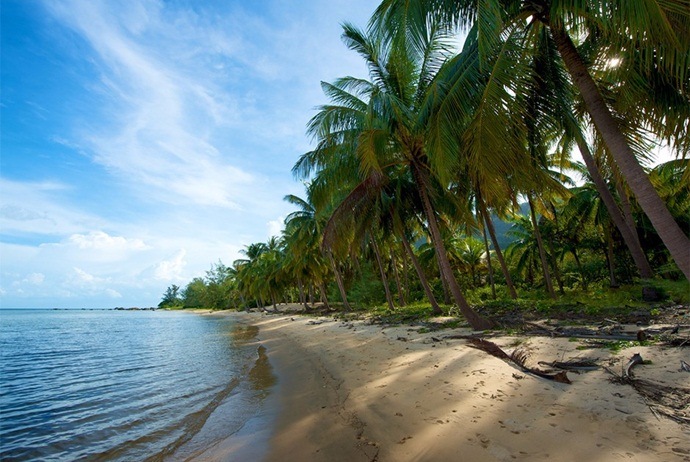 Source: ptapq
Hon Dua (Hòn Dừa): This is the closest island to the major An Thoi town. The majority of fish farms are situated here. New coral is also planted in this island in the expectation of reviving and rejuvenating the reef system in the area.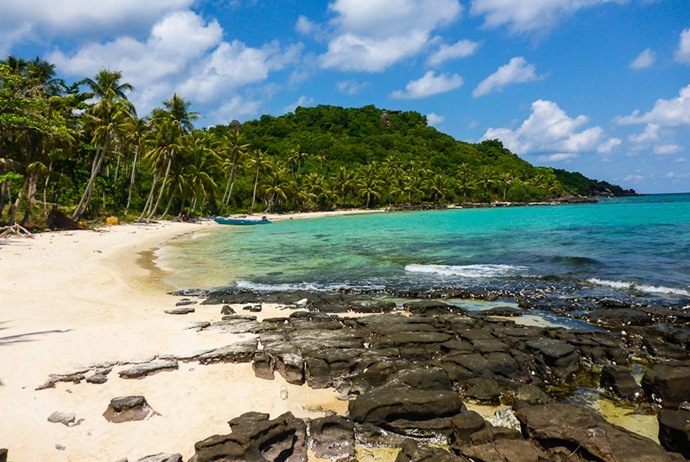 Source: phuquocislandguide
Hon Vong (Hòn Vông): You can find a beautiful white sandy beach in this island.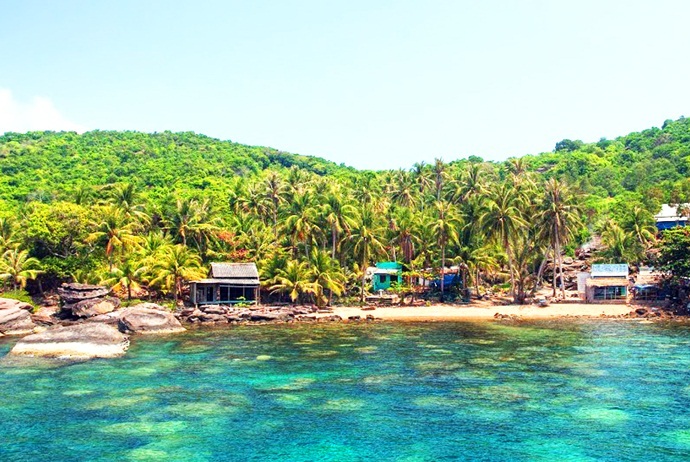 Source: phuquoctravels
Hon Roi (Hòn Rỏi): This is an ideal site for fishing squid at night.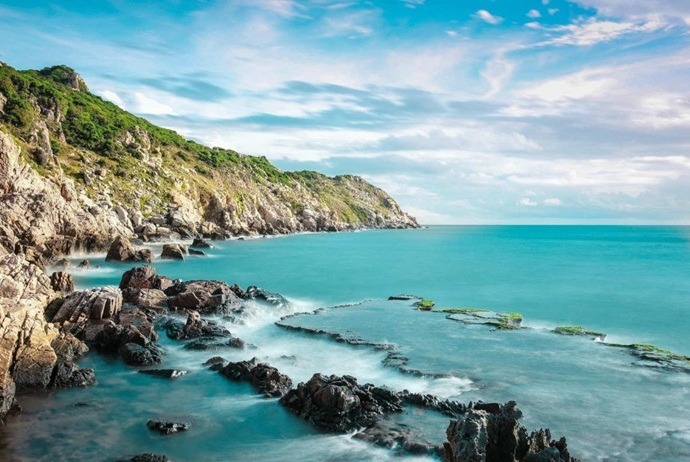 Source: mytour
Hon May Rut (Hòn Mây Rút): In this small island, there is a family and tourists can visit their restaurant. Thanks to a beautiful white sandy beach, it is perfect for camping and free diving here. You can also witness how pearls are grown here.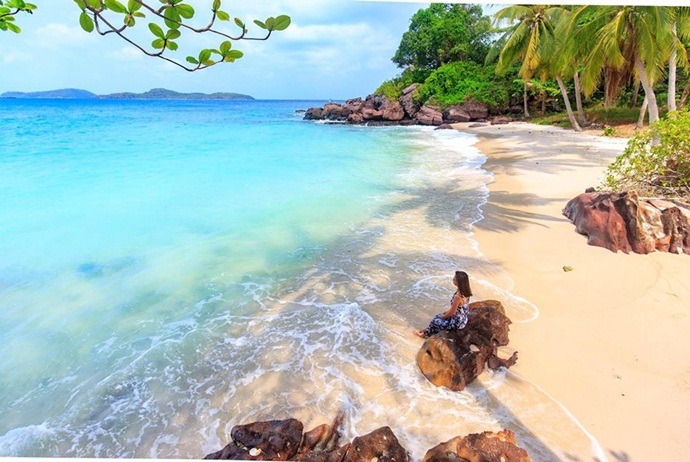 Source: kiengiangtravel
Hon Kim Quy: It is a great spot for snorkeling, pearl-fishing and free-diving.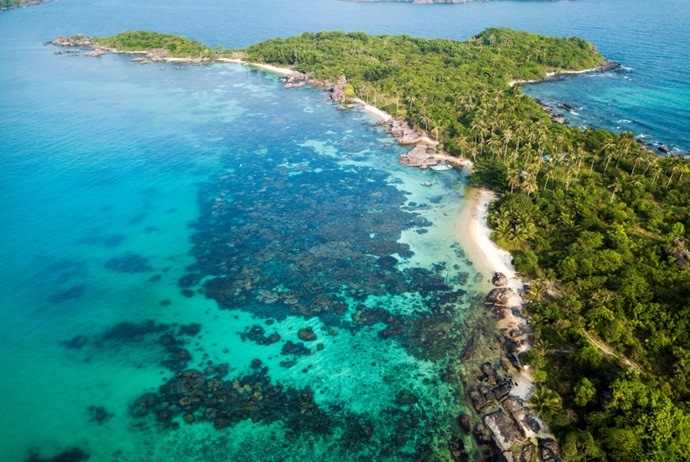 Source: moitruong
Hon Dam Ngang (Dăm Ngang): There is no inhabitant living here.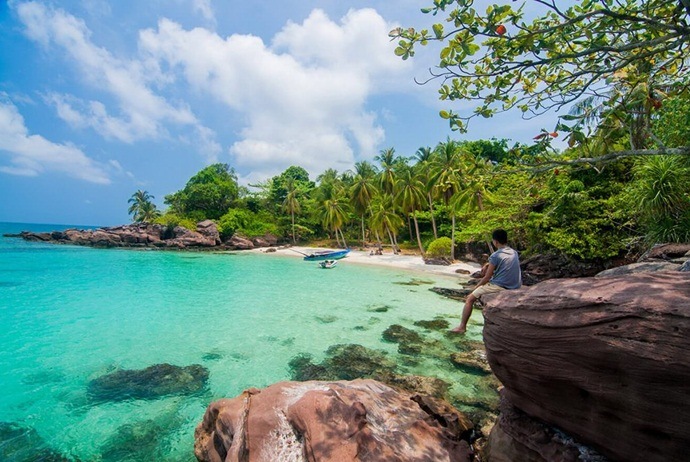 Source: travel
Hon Mong Tay (Hòn Móng Tay): The island possesses one of the best beaches in Vietnam.
Beaches In An Thoi Archipelago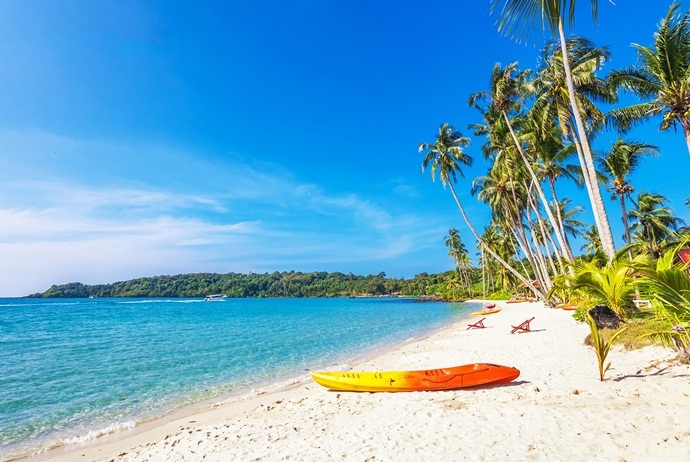 Source: annamtour
Bai Sao (Bãi Sao): this is the best white sand beach that is ideal for families to visit. Having plenty of amenities and calm seas, Bai Sao is considered among the most popular beach resort areas in Vietnam.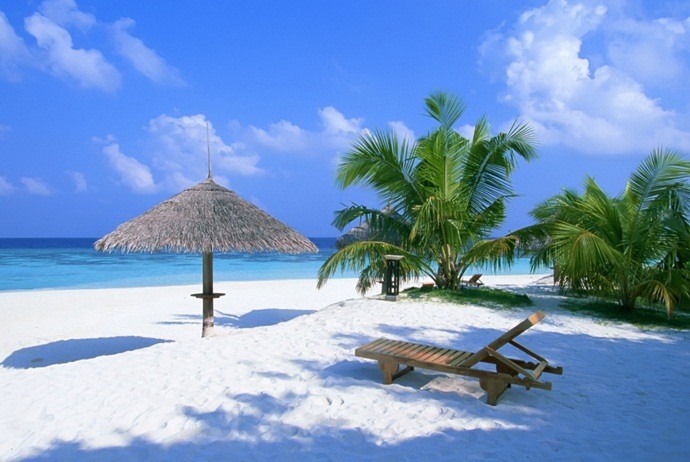 Source: tnbland
Bai Khem (Bãi Khem): This beach is lined with palm trees and covered by fine white sand. It is more upscale beach which is located at the southern area of Bai Sao (Bãi Sao). Bai Khem is near Mui Ong Doi (Mũi Ông Đội) and has the most beautiful white sand in Phu Quoc.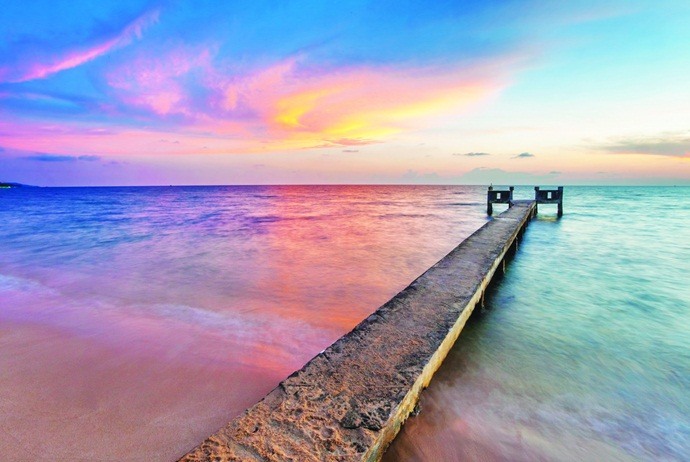 Source: vietravel
Bai Dat Do (Bãi Đất Đỏ): It is a wild beach situated in the south-eastern part of the major island of Phu Quoc. Dat Do Beach is an interesting destination but currently not exploited by tourism. Locals leverage this place as a spot to dry anchovies and to indulge themselves with sunrise and sunset.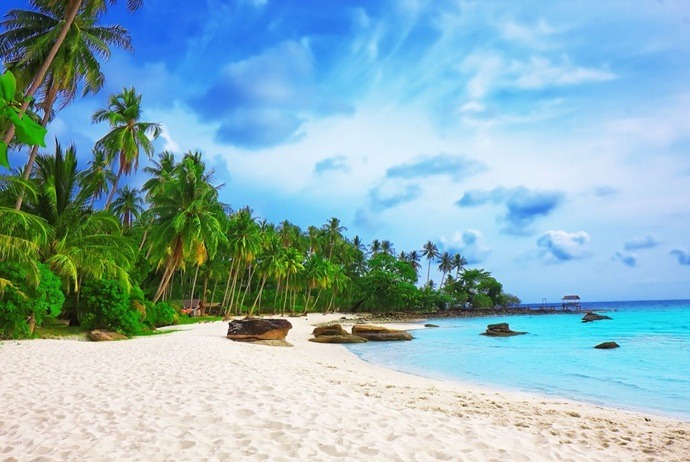 Source: kiengiang.dulichvietnam
Bai Xep (Bãi Xếp): This is an urban beach located at the southern area of Bai Truong. There is Phu Quoc Cable Car departure terminal located at the northern area of the beach.
What To See In An Thoi Islands?
When visiting An Thoi archipelago islands, you should not skip visiting these attractions: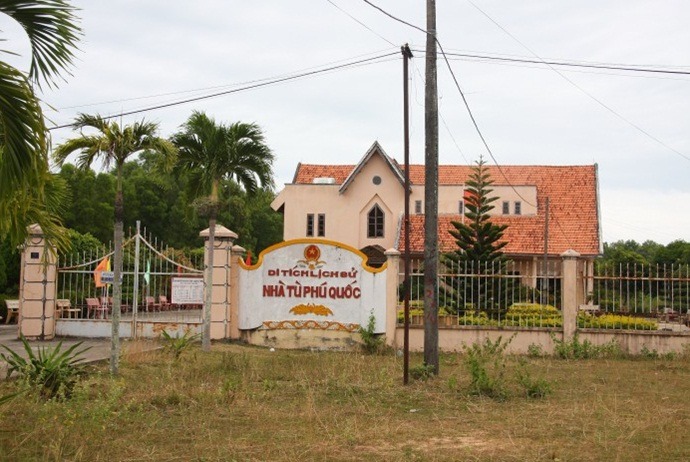 Source: phuquoccity
Phu Quoc Prison: It is a cultural heritage spot which preserves the war's sins and the dark history of the islands.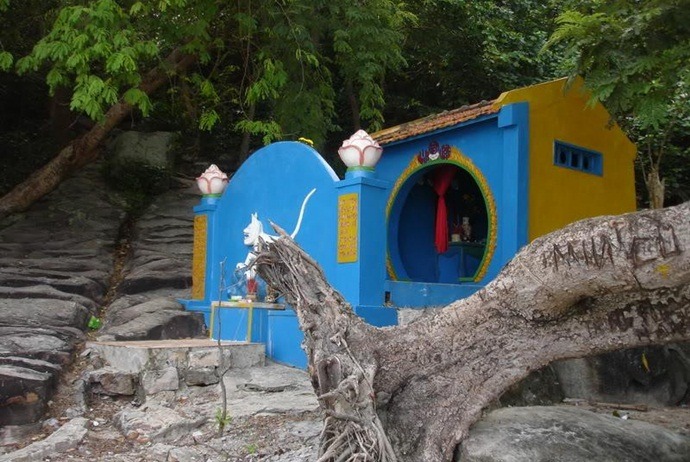 Source: phuquocxanh
Kings Well: There is Gieng Tien (Giếng Tiên) well and a historical temple.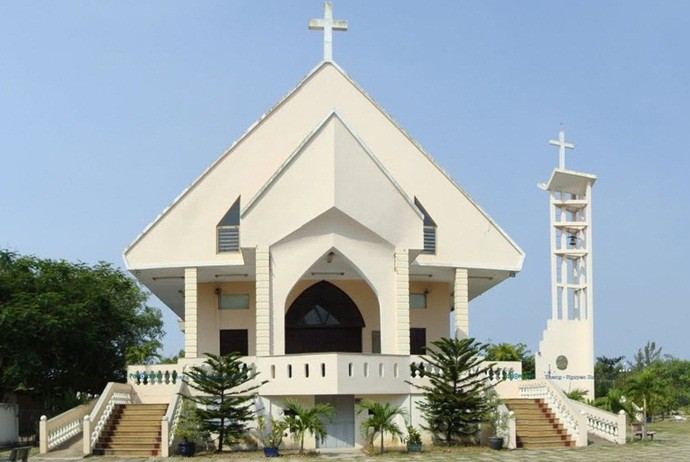 Source: mapio
An Thoi Church: It is a Christian church on An Thoi islands.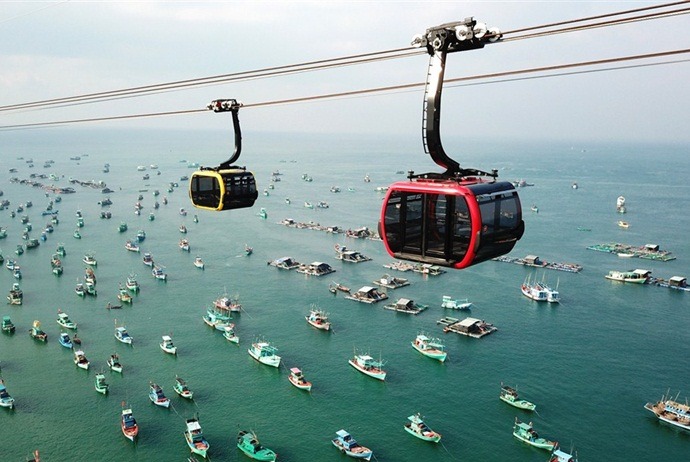 Source: phuquocgov
Phu Quoc Cable Car: Its length is 8 km. The cable car passes over Hon Roi and Hon Rua islands.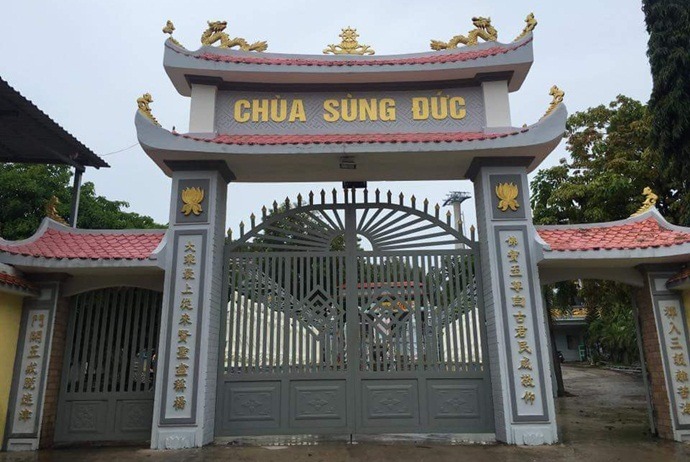 Source: thoidaimoi
Sung Duc (Sùng Đức) Pagoda: This Buddhist temple is close to An Thoi Port and
What To Do At An Thoi Islands?
An Thoi archipelago has a lot of goods and services to provide tourists. However, the selection is rather limited in comparison with what you can find in Duong Dong (Dương Đông) town. Many village fish sauce factories of Phu Quoc are based at An Thoi. Some hotels, travel agents, a small hospital, few banking facilities are located here. An advantage of visiting An Thoi is that tourists will be closer to Bai Khem and Bai Sao beaches which are famous for pristine white sands.
One interesting thing about An Thoi archipelago is that its underwater world is very visually impressive both from above and below the water. There are beaches, diverse mangroves, hidden coves as well as uninhabited islands which are considered parts of Phu Quoc Island's beauty.
Specially, the diverse marine ecosystem here is ideal for tourists to enjoy the vast ocean world. An Thoi archipelago is famous for its coral reefs which are considered the most beautiful of Vietnam because of the abundance of types and densities, with 17 hard, soft and sea anemones. You will definitely be happy to see and enjoy the experience of diving in An Thoi archipelago.
There are some interesting activities that tourists should do when visiting An Thoi islands. They are:
Snorkeling: coral reefs are scattered around a variety of islets. You can charter a boat right from An Thoi port then discover the coral reefs. Alternatively, you can join a snorkeling tour right from Duong Dong town or the one which are held by your resort/hotel.
Kayaking: Usually, a tour organized by companies will offer kayaks to you to explore this island.
Diving: Actually, you had better join a snorkeling tour instead of diving when being in An Thoi islands. However, if you love scuba diving, An Thoi is also a popular area for scuba diving. The depths range about 5-25 meters, but most diving will be at the 6-8m mark.
Fishing: You could fish on your own or ask an islander to take you do it with a fee. Try out squid fishing, but a tip is to ask around.
Sun bathing: look for a small white sand patch on the secluded beach then enjoy sunbathing with your family.
Climbing: You can climb sandstone cliffs here, yet this sport is majorly organized by local private groups.
Where To Eat At An Thoi Islands?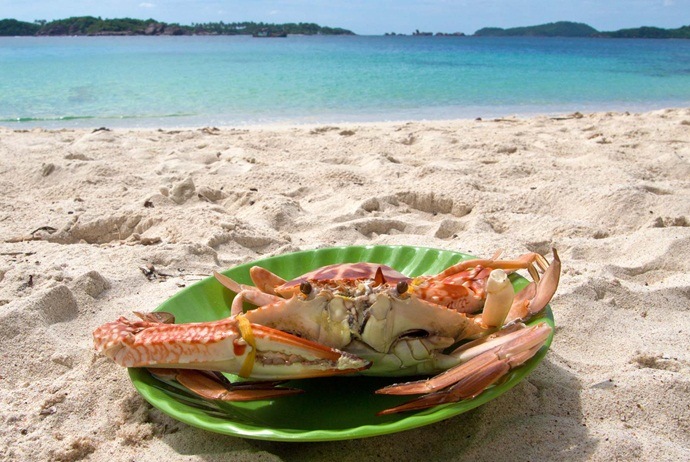 Source: homeiswhereyourbagis
You can find some snack bars as well as restaurants close to the main beach of Hon Thom. There are simple Vietnamese dishes like fried fish and flavored noodle soups.
More interestingly, you can buy fresh fish from local vendors or fish farms scattered around Hon Dua then find a site on the beach to have a DIY shore lunch.
Where To stay At An Thoi Islands?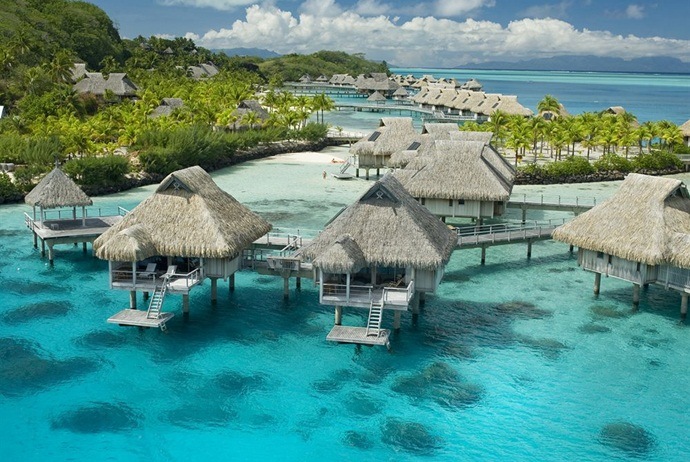 Source: raredelights
Actually, you hardly find real hotels on An Thoi islands, but you can stay in local families on Hon Thom with a small fee. This is called home-stay service. Ask a local fisherman and he will guide you. There are some villas in Hon Thom and a resort in Hon Gam Ghi (Hòn Gầm Ghì).
What Is The Best Time To Visit An Thoi Islands?
To have a great trip to An Thoi islands, you should travel from this October to the next September. It is because during this time, the archipelago is in its most beautiful state. You can enjoy its whole beauty that God created.
When traveling to An Thoi islands, you should not forget to bring essential supplies like hats, sunscreen, sandals, medical supplies, and cold medicine. Also, watch the weather forecast to avoid any possibility of storms.
Now, you have discovered some interesting things about An Thoi islands in Phu Quoc, Vietnam. Are you ready to plan your adventure trip to this beautiful archipelago?