In recent years, Vietnam has become an attractive and special destination due to diverse cuisines, cultural characteristics, many World Heritage Sites, etc. Phu Quoc Island – a beautiful destination will bring a lot of interesting things with numerous attractive landscapes to you. One of the attractive destinations in Phu Quoc is Bai Dai Beach (Bãi Dài), which is considered as one of the ten most beautiful beaches in Vietnam. The beach is voted by CNNgo, BBC, and many prestigious travel and tourism organizations. Let's see what makes many tourists love this beach.
Bai Dai Beach- An Iconic Destination In Phu Quoc, Vietnam
I. What Is The Best Time To Visit Bai Dai Beach
The best months to visit Bai Dai Beach are from December to April. Why should you choose these months? This is because at this time, the weather in Bai Dai is less rainy and the waves are calm, which is very ideal for travel and relaxation.
II. How To Get To Bai Dai Beach
Bai Dai Beach is situated on the North-West of Phu Quoc Island, which has a length of 15km and extends from Cua Can Beach to Ganh Dau cape. It takes about half an hour to get there by boat. To get there, you should take a motorbike or taxi. Taxi is easiest because they will wait for a long time and then take you back. It is around a 30-minute drive from Long Beach. 
III. The Wild Beauty Of Bai Dai Beach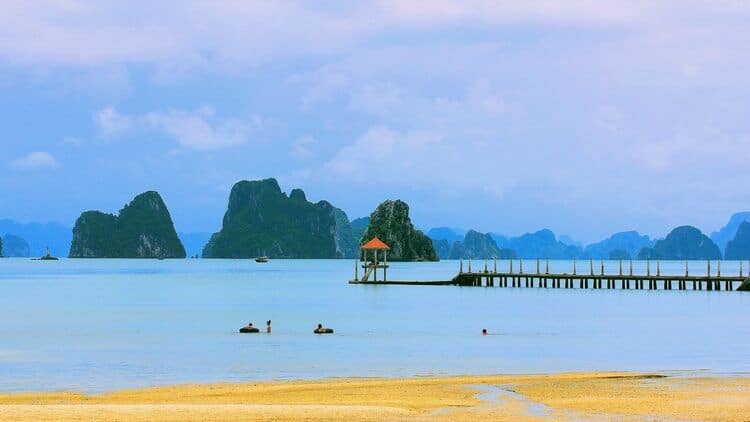 Bai Dai Beach is a big and wonderful island in Vietnam. The beach is a remote paradise with a peaceful atmosphere, sunshine, and warm water. Coming here from October to March, visitors are going to enjoy how exciting it is.
Bai Dai is famous for its pristine white sand and clear blue sea. There are also coral islands only ten minutes by canoe from the shore. The atmosphere here is very fresh and attracts visitors by the scent of the sea mixed with the smell of the forest. 
The beach differs from other beaches in Phu Quoc because this place has a wild beauty, bringing comfort to visitors whenever coming here to relax. That is the reason that Bai Dai Beach has become an attractive destination for numerous domestic and foreign tourists to enjoy when visiting Phu Quoc Island.
Bai Dai offers a quiet space that is suitable for visitors who want a quiet atmosphere. On Bai Dai Beach, there are only a few tourist restaurants here without actively soliciting tourists, which in turn makes tourists feel comfortable when coming to Bai Dai resort.
IV. What To Explore At Bai Dai Beach?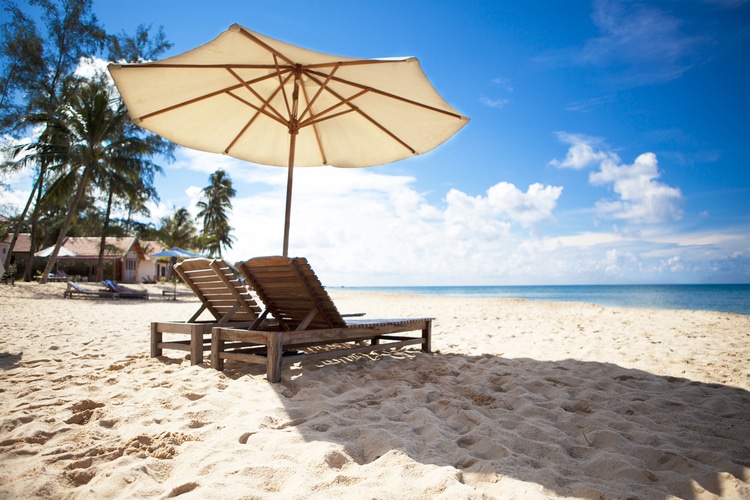 Bai Dai Beach is a famous beach stretching on the white sand with clear water. You can stand from the beach to observe the nearby small islands, such as Mong Tay Island.  Here you can soak up in the sun, do snorkeling and scuba fishing, and indulge in Vietnamese culture. Besides, you can try something you have never done before, such as wind sailing, jet-skiing, coral watching, and squid fishing. Moreover, abundant local and seafood specialties will tease your taste buds!
With a length of over 10 km and unique natural landscapes, you can ride a bike along a coastline to explore the beauty of Bai Dai Beach.
You can also discover Doi Moi Island which is about 1km from Bai Dai Beach with a long white sandy shore in the middle of the sea; you will have absolute rest and quiet when you come here.
Visiting Phu Quoc National Park is also a great idea when coming here. With its diverse ecosystems and endemic plant species, this place always welcomes those who love nature and wish to conquer the mountains.
Coming to Bai Dai, visitors can not only immerse themselves in the clear blue water of the sea, roam the night markets, discover the famous pearl farms, pepper gardens, and fish sauce factories but you can also learn about the everyday life of fishing villages or go to the surrounding small islands by small boats.
Along with the usual activities, such as sightseeing or bathing, a very special thing that makes Bai Dai Beach more popular is the outdoor BBQ party on the beach. 
When the night arrives, the beach resumes its original peace and serenity, leaving a romantic chance for people who are trapped in real life.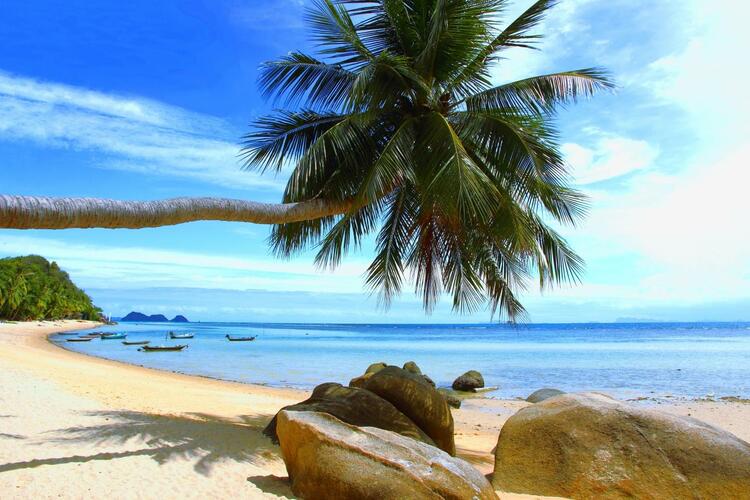 V. Where To Stay In Bai Dai Beach
Restaurants and hotels, motels in Bai Dai Beach are quite crowded. Visitors can choose hotels with one to three stars depending on their budget.
Phu Quoc Island in general and Bai Dai Beach in particular is always an attractive destination with charming beauty. Not only Vietnamese people love it, but also international tourists desire to visit here while coming to Vietnam. Hope you will have a memorable and great experience in Bai Dai Beach.
By Mai Cao