In Vietnam, when somebody mentions the Southwest region, the first thing that springs to mind is definitely duck with fermented tofu hot pot. This dish is a great combination of duck meat and fermented tofu, which creates a peculiar delicious flavour. The hot pot is ideal for daily family meals, friend meetings or parties. With our Vietnamese duck with fermented tofu hot pot recipe, you don't have to go anywhere. Just spend some time preparing this dish and your whole family will enjoy it together. 
Vietnamese Duck With Fermented Tofu Hot Pot Recipe: Step-by-Step Instructions 
I. Ingredients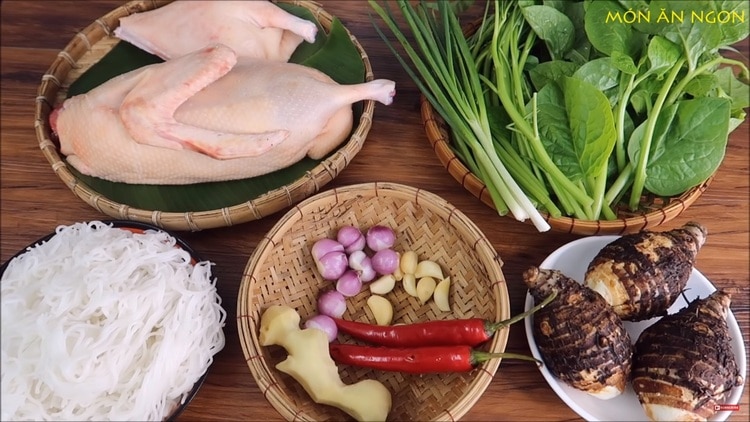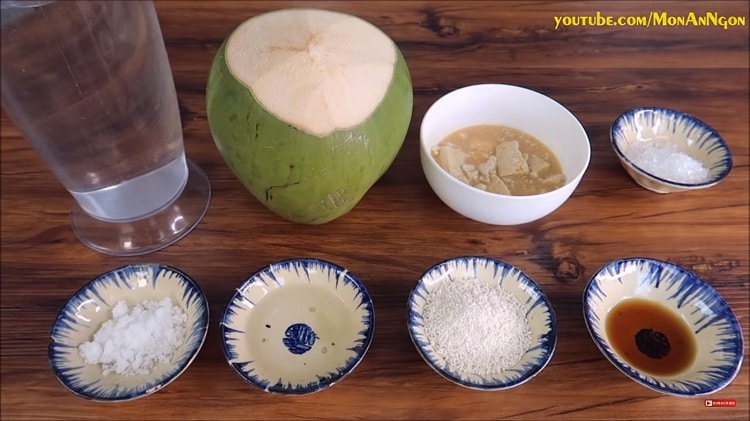 1,5kg duck meat

Water spinach

Vegetables spinach

0.5kg taro root

Scallion

50g shallots

50g garlic

50g chilies

50g ginger

Vermicelli noodle

1 liter of water

0.5l of coconut water

8 tbsp Chao (fermented tofu brine)

1 tbsp rock sugar

1 tbsp fish sauce

1 tbsp salt

2 tbsp broth mix

2 tbsp rice wine

Annatto oil 
II. Directions
A. Preprocessing
Mince garlic, chillies and shallots, and cut scallion into 3-cm slices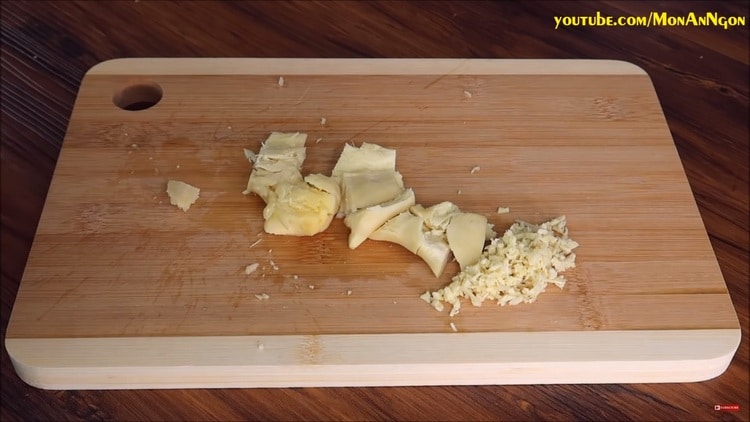 Chop 10g ginger into thin slices and mince it. You use the ginger left to rub the duck.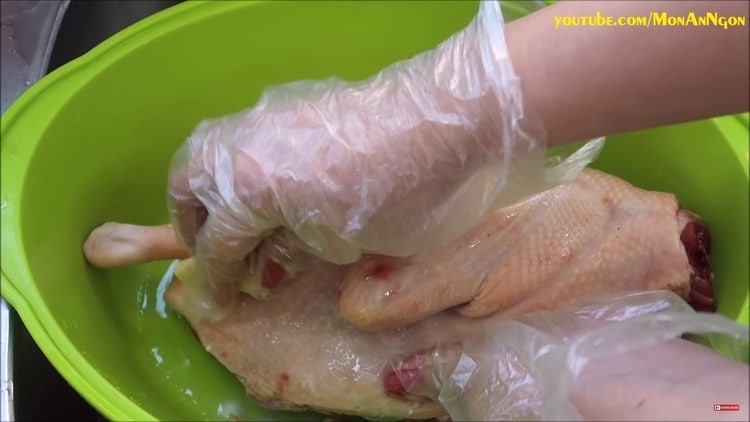 Rub the duck with salt, wine and ginger for 5 to 10 minutes to remove its smell. Then, wash it off with water, let it dry, and cut the duck into moderate slices.
B. Processing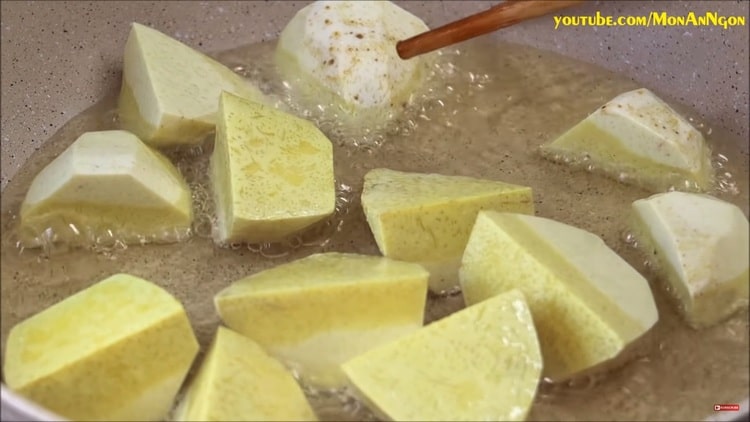 Peel taro root, wash off and cut it into moderate slices. Then, fry them with some oil.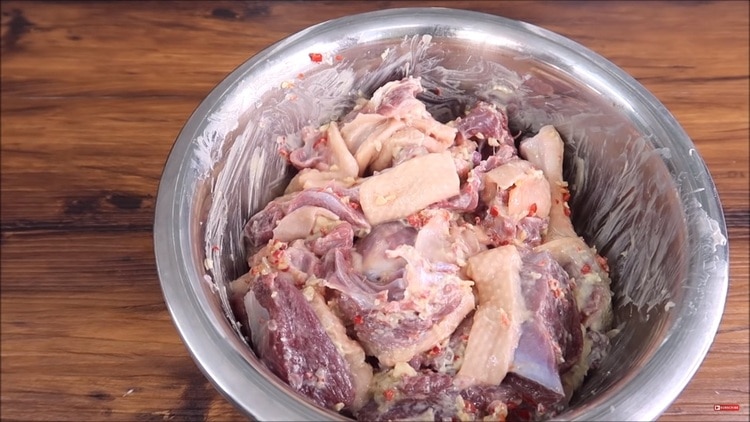 Put all the duck slices into a cooking pot. Marinate the duck slices with ½ the mixture of minced shallots, garlic and chillies, 1 tbsp rock sugar, and 8 tbsp chao for about 1 hour.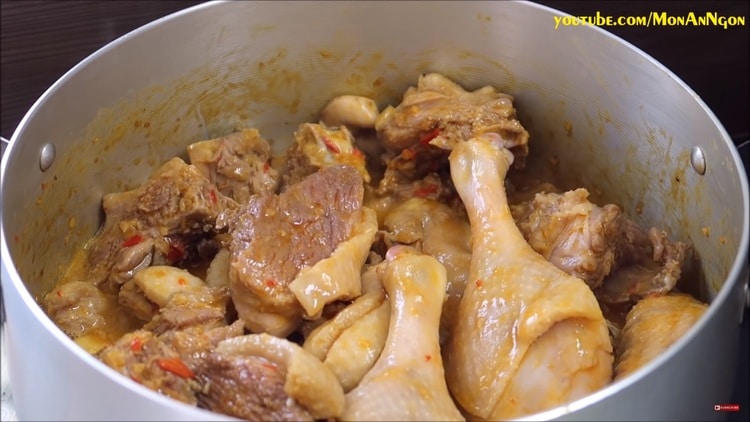 Turn the heat on. Add some annatto oil, and the shallots, chillies, garlic, ginger left to the duck pot. Stir fry the duck meat until it shrinks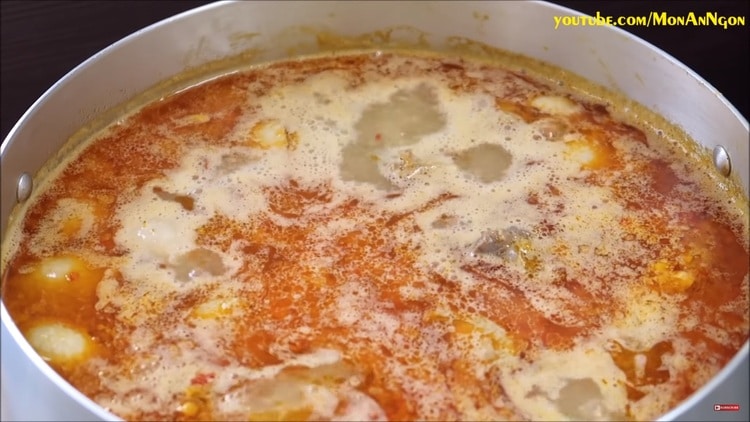 Then, add pure water and coconut water to the cooking pot and cover it up with a lid. Boil the pot at high heat. When the pot boils, skim off foam and cook it at low heat for 30 minutes until the meat becomes tender.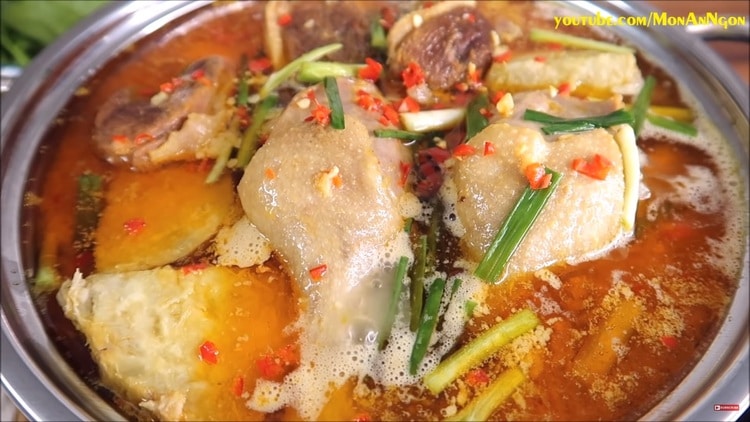 After 30 minutes, add the fried taro root, some broth mix and fish sauce. Finally, complete the duck pot with some scallion slices.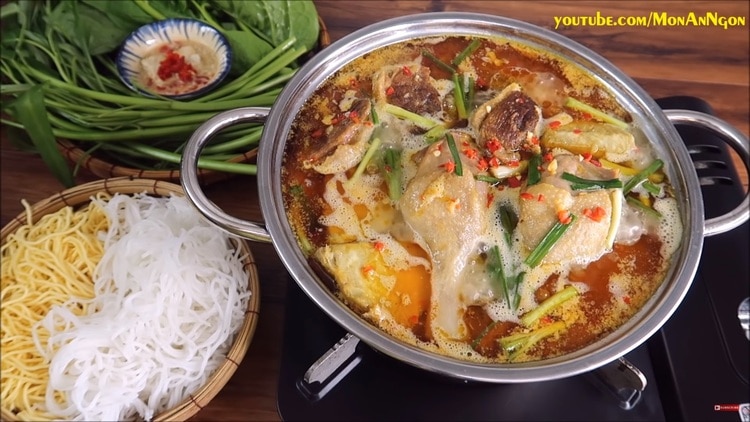 Pour all the duck meat and broth into a hot pot. Then, enjoy your hot pot with vermicelli and vegetable herbs. 
View more:
We believe that this Vietnamese duck with fermented tofu hot pot recipe will not let you down. Your results will be worth your time. Moreover, Vina offers readers a huge source of various Vietnamese cooking ideas. Let's visit us in your free time.