Situated 10 km north of Cat Ba (Cát Bà) and on the way to the Cat Ba National Park (Vườn Quốc gia Cát Bà), the Cat Ba Hospital Cave (Hang Quân Y) was used as a secret hospital that was built in the American War and then was a safe house of Cach Mang (Cách Mạng) leaders stayed until 1975 to avoid the heavy American bombing. Now, the Cat Ba Hospital Cave is one of the most popular tourist destinations of Cat Ba Island as a remnant from the war of Vietnam. This bomb proof hospital cannot be seen easily from the air or the ground, which gives this cave a mysterious beauty.
When Is The Best Time To Discover Cat Ba Hospital Cave 
In general, Cat Ba Hospital Cave should be visited between April and September because, in these months, the weather is pleasant and favorable for tourism.
In June and July, there is a wider range of options for cruises, boats, and hotels for you to choose from. However, the cost of flights and hotels will increase a little bit and it is likely to run out of rooms. To make the tour convenient and comfortable, you should book in advance.
Cat Ba Hospital Cave – A Wonderful Attraction Of Cat Ba Island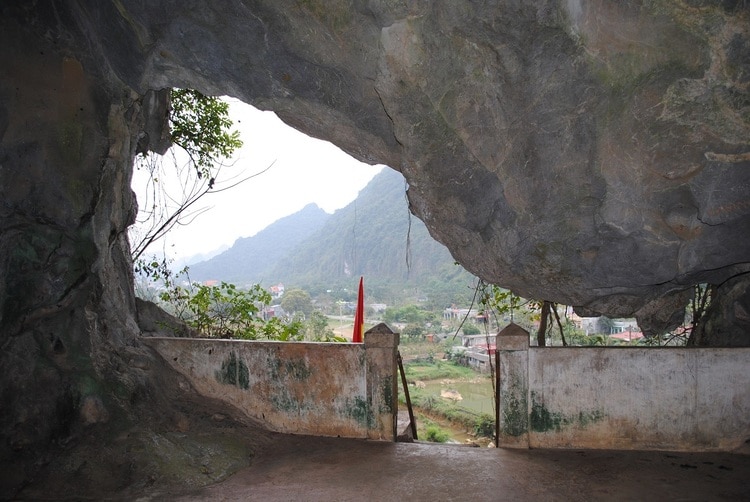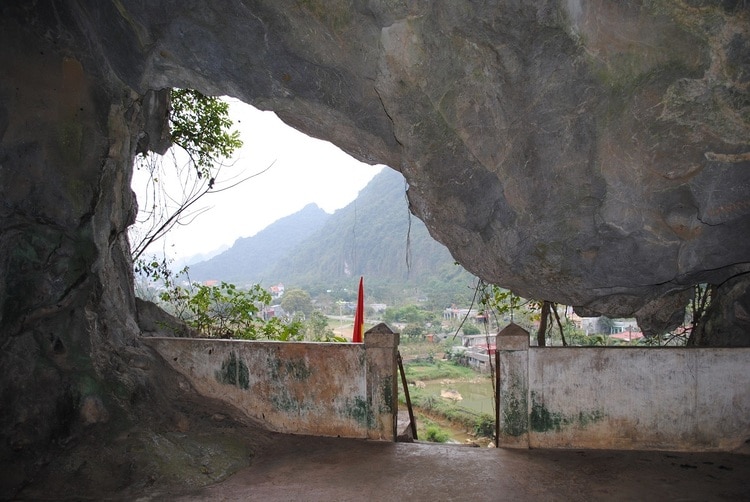 This well-constructed 3-storey bomb-proof hospital was built inside the cave in between 1963 and 1965 with the help of Chinese people and then used constantly until 1975. Now, with historical values and relics, this cave allures both domestic and international tourists to come. The entrance cost is 15.000 VND. But if you want to hire a tour guide who can let you know the information and interesting Cat Ba Hospital Cave history, you need to pay an extra 30.000 VND.
The Cave is hidden from the view; therefore, even when you climb up the mountain, it is still difficult for you to notice a cave here or find any habitation inside.
This hospital was constructed into three levels that will be discovered by tourists and visitors. In the first level that is made from concrete, tourists have to enter through the tiny door. Because of the eerie and gloomy atmosphere inside, the tour guide has to turn on the lights. Going further down the hallway, the tour guide will tell tourists about what each empty room of this hospital was used for. There are 14 rooms on the first level. Most of them were used for surgical rooms, rooms for injured soldiers and doctors offices.
After taking the tour around the first level, we will climb up the second level of this Cat Ba Hospital that is smaller than the first one. Its walls are made from natural rock. The second level was used for a swimming pool and a cinema.
In the third level, there were offices for Cach Mang leaders who used hospital cave as their safe house.
Besides the gate, there was a quick escape route that connected the upper level with the bottom level. People used it as the second entrance to escape if the hospital cave was invaded.
Where To Stay And Eat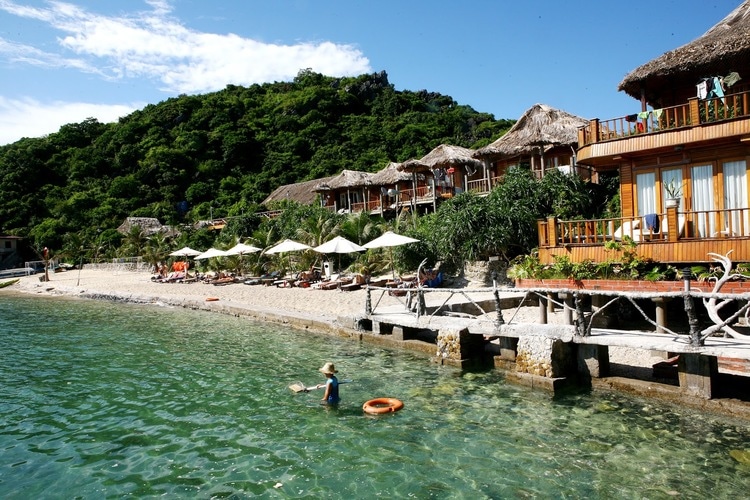 You can have a picnic or relax in tents outside the cave when you visit Cat Ba. Alternatively, you can come back to Cat Ba Town or go to the Cat Ba National Park where many hotels and resorts can be found.
Here are a few options: Catba Sunrise Resort, Monkey Island Resort, Hung Long Habour Hotel Cat Ba Island, Sea Pearl Hotel, etc.
Furthermore, it will be an omission if you visit Cat Ba Island without tasting famous foods. Cat Ba is well-known for foods made from seafood like snapper, lobster, cobia, grouper, king-crab, sea snakes, etc. Other special foods are grilled Geoduck, jellyfish mannequin, etc. These foods can be enjoyed at many local restaurants in Cat Ba.
Visiting around the Cat Ba Hospital Cave is an excellent activity when you travel to Cat Ba Island. I hope that you can find useful information in this article. If you have any questions to ask, please feel free to raise your voice by leaving your questions below. We will answer them as soon as we can.