Trung Trang Cave (Động Trung Trang) belonging to Trung Trang valley, the largest valley of Cat Ba Island (Đảo Cát Bà), is one of the most visited tourist destinations of Cat Ba Island. Found by Vietnamese-French archaeologists in 1938, this cave with 300 meters long is surrounded by the impressive mountains, varied and rich vegetation, and picturesque landscape. Visiting here, tourists can have a chance to enjoy the peaceful atmosphere, fresh air, mysterious beauty of nature and learn a lot of interesting things regarding its structure, local legends and the formation of stalagmites and stalactites. 
When Is The Best Time To Discover Trung Trang Cave Cat Ba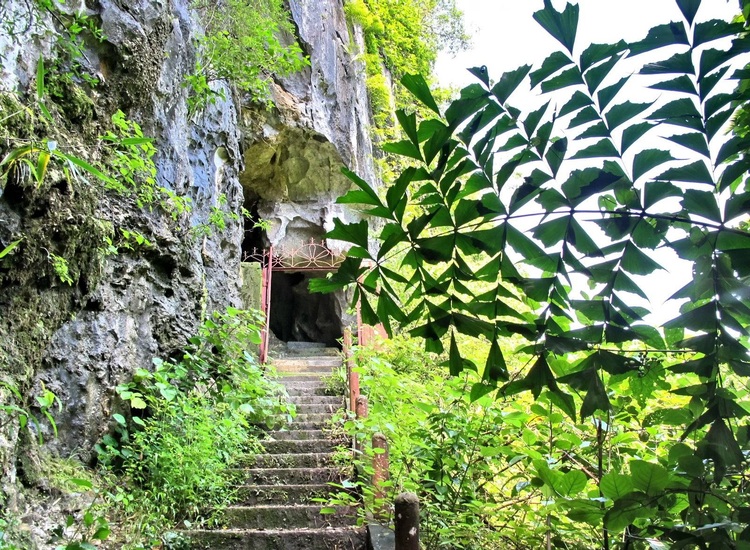 Trung Trang is considered as the biggest valley of Cat Ba Island with a total area of 300 ha. It is located 15km km northwest of Cat Ba Island. Therefore, the best time for you to visit Trung Trang Cave depends on the time you visit Cat Ba Island. 
Of course, you can visit Trung Trang Cave any time of the year; however, according to many visitors and travelers who have come to Cat Ba Island, the best time to visit this cave and other attractions of Cat Ba is from April to November. These months are summer and autumn with favorable weather for Cat Ba tourism. 
From June to July is the peak tourist season in Cat Ba with many different options of cruises, boats, and hotels for tourists who want to take the Cat Ba tour. If you want to visit Cat Ba and Trung Trang Cave at this time, you should book the services, especially transportation and accommodation in advance. During this time, the price will increase sharply. So, it is important for you to prepare the trip well in order to avoid paying for any unnecessary fee or surcharge.
If you like peace and quietness, the time between September and November is a recommended choice. But, Cat Ba is affected by the tropical monsoon; so it is likely to get the bad weather, including typhoons and heavy rains. Still, it will be alright if you watch the weather forecast before the journey to Trung Trang Cave. 
What Are The Unique Things About Trung Trang Cave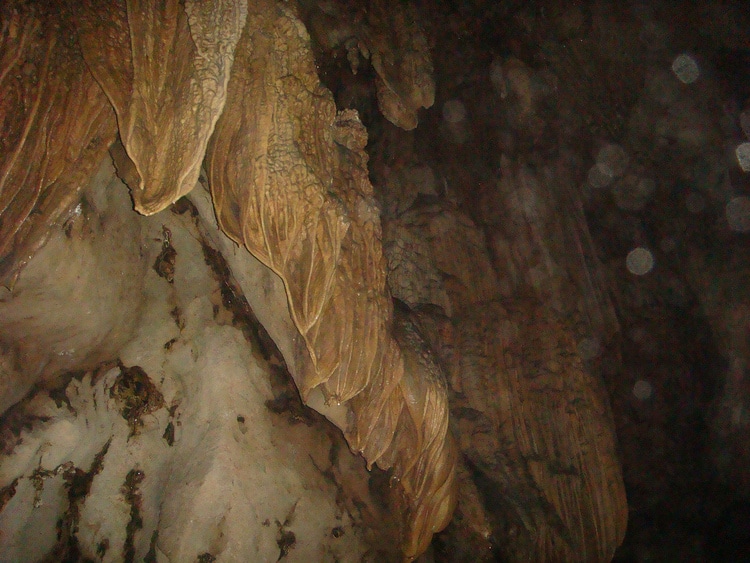 Trung Trang Valley or Trung Trang Cave can be accessible easily; however, you should contact a ranger to ensure the cave is open. The opening time is from 7am to 5pm with the entrance fee of 15.000 VND.
This cave with more than millions of years of geological tectonics is famous for the unique and mysterious beauty of thousands of stalactites with different shapes, creating unique imaginations for visitors. Therefore, this cave is known as the gold treasure with many interesting valuable things inside. However, because it will be a little gloomy inside the cave, so you should bring a flashlight or torch with you. 
Here, you can come to discover the natural stalactites that are made by the rainwater penetrating. Going further more than 100 meters, you will see a cave with glittering stalactites under the dim light. These stalactites have different shapes such as a strip of brocade, a crown, and even the shape of 3 gods such as Phuc, Loc, and Tho (Phúc, Lộc, Thọ). The hundreds of wonderful stalactites make people feel like they are being lost in a fairy story. 
This cave has rocks that stand in parallel. Hearing your sound far away is an interesting experience when you slap your hands. 
Next to the "god's gold warehouse" is the white ceiling, a part of the Trung Trang Cave that is covered with soft white powder. 
Coming to this cave, tourists can explore the rich ecosystem of Trung Trang in beautiful mysterious darkness. Trung Trang is home to many species such as birds, bats, reptiles and insects. There is limited lighting system in the cave because locals want to preserve the unique characteristics and beauty of the ecological environment in the Trung Trang Cave. Immersing in the gloomy virtual space gives tourists an enjoyable experience when they visit Vietnam. 
Trung Trang Cave consists of over 150 small and large caves. Coming here, you can easily find the stone stools and fossil bones of the ancient Vietnamese. Trung Trang Cave is also a famous historical site where you can learn about the heroic history of the Vietnamese army and Vietnamese people during the periods of building and maintaining the country. 
After discovering more than 300 meters of the cave, you will see the gate with many strange shapes that may present the unique sculptures of people creativity. The natural sightseeing outside the cave is also worth a visit as Trung Trang Cave is surrounded by green space with thousands of vines and trees. Near Trung Trang Cave is a great natural forest that attracts many tourists to discover. 
For someone who likes to stay overnight here, the most asked question is whether Trung Trang has any Trung Trang Cave resort. The answer is that this tourist site has not developed tourism services well; therefore, it is recommended that organizing a small picnic, making delicious foods and sleeping in the rents when you travel to Trung Trang valley. 
Discovering the charm and beauty of Trung Trang Cave is the most interesting activities when you visit Cat Ba Island. This adventure will give you memorable experiences. Therefore, let's take time and enjoy the trip to Trung Trang Cave.