Updated: 08/21/2019
Established on December 29th, 1997, National Cinema Center under the Ministry of Culture is one of the best cinema centers in Hanoi with the main functions of screening films for social, political and other disciplines and the aim of displaying cinema, orienting cinema, and performing art activities. Set within the convenient location and offering the cheap prices, National Cinema Center has won the heart of a lot of customers coming to this place all week. Google Maps has commented on this cinema center about 4.2 – 4.3 stars for stable service quality, cheap price, and amazing atmosphere. In this article, I would like to introduce you the useful information about this Vietnamese cinema.
National Cinema Center Location 
The National Cinema Center is located at 87 Lang Ha (Láng Hạ), Ba Dinh (Ba Đình) District, Hanoi which is at the central Hanoi City; therefore, the National Cinema Center has the convenient location which makes it become one of the popular cinema centers in Hanoi.
Next, to the cinema, there is the Indira Gandhi Park where locals can do exercise or go fishing in the lake. Therefore, you can consider relaxing in this park when your movie is not started.
Features Of National Cinema Center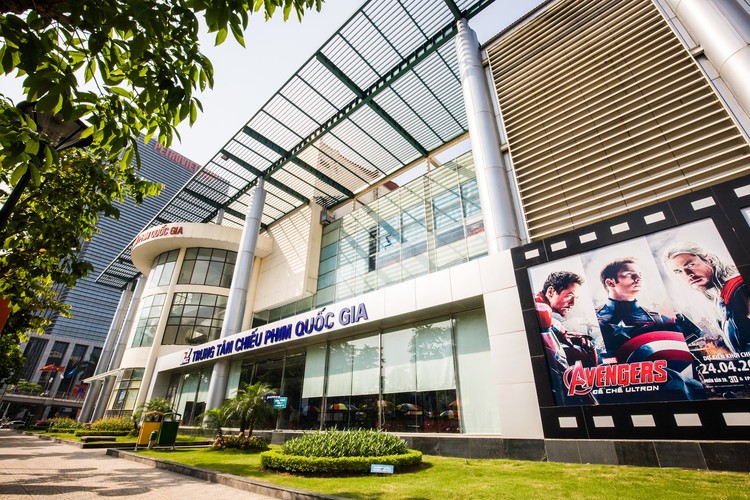 National Cinema Center displays diverse movies produced by various nations such as China, USA, Korea, France, Thai and of course Vietnam. The convenient location and affordable prices are the standout features of this cinema center. However, due to the larger number of movie watchers especially during the weekends, the National Cinema Center is often crowded, which makes us uncomfortable and unhappy. Furthermore, it is easy to get the tickets sold out. To prevent that, it is recommended booking in advance online.
Ticket Price 
Watching a movie at the National Cinema Center, you can find it easy to get the affordable cost. The prices of 2D, 3D, 4D movie tickets range between 40,000 VND and 170,000 VND respectively. You can find useful information about the ticket prices on the official website.
Film Festival 
The joyful thing about National Cinema Center is that it collaborates with other organizations to hold film festivals. For instance, in November 2018, there was the European Film Festival. In December 2018, the National Cinema Center hosted the Japanese Film Festival. Sometimes, the tickets for this film festival are free. You just need to read the information at the National Cinema Center's Facebook.
Where To Eat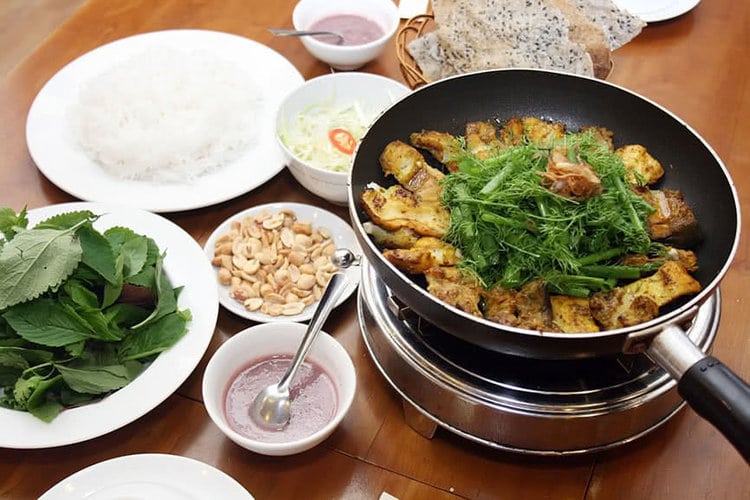 You can find many Hanoi food stalls and restaurants near National Cinema Center. Enjoy some delicious street foods of Hanoi.
Here are some suggestions you should know:
Lavache Steak: 17, Lane 19 Lang Ha (Láng Hạ), Ba Dinh (Ba Đình). It opens from 10 am to 10 pm. The prices range between 150.000 VND and 250,000 VND.

Lao Ngu Cha Ca (Lão Ngư chả cá): 171 Thai Ha (Thái Hà), Dong Da (Đống Đa). It opens from 10 am to 10 pm. The prices range between 50,000 VND and 110,000 VND.

Food House: 85 Thai Ha, Dong Da. The opening hours are from 11 am to 1 pm and from 6 pm to 10 pm. The prices range between 50,000 VND and 229,000 VND.

Bun Met Chong Tre (Bún Mẹt Chõng Tre): 50, Lane 178 Thai Ha, Dong Da. It opens from 11 am to 2 pm. The prices range from 20,000 VND to 40,000 VND.

Mi Van Than – Phung Gia (Mì vằn thắn – Phùng Gia): Lane 18/1 Huynh Thuc Khang (Huỳnh Thúc Kháng). It opens from 6 am to 2 pm. The prices are between 30,000 and 45,000 VND.
Where To Stay
There are some hotels located near National Cinema Center and we would like to give you some suggestions including:
Bao Son International Hanoi Hotel: 50 Nguyen Chi Thanh (Nguyễn Chí Thanh), Hanoi

Oasis Hanoi Hotel: 19 Lang Ha, Ba Dinh

Fortuna Hanoi Hotel: 6B Lang Ha, Ba Dinh

Dong Do (Đông Đô) Hotel: 146 Giang Vo (Giảng Võ), Ba Dinh

Venus Hotel: 15B Lang Ha, Ba Dinh
See more:
Hanoi has many good cinema centers and National Cinema Center is worth a visit. I hope that you will find useful information in this article. Any questions can be left in the comment section and we will answer them as soon as we can. Might you be interested in great cinema centers and exciting activities in Vietnam, find the detailed articles on our website Vina.com.