Cai Beo Floating Village (Làng chài Cái Bèo) that is near Ben Beo harbour (Cảng Bến Bèo) is one of the largest and famous ancient villages of Vietnam. This village has about 300 houses living on seafood farming and fishing. Thousands of tourists come to Cai Beo Floating Village each year because of not only learning about the culture and life of locals but also admiring its beauty of nature. Furthermore, this island is considered as a great prehistoric site as it has a great collection of artifacts. 
When Is The Best Time To Visit Cai Beo Floating Village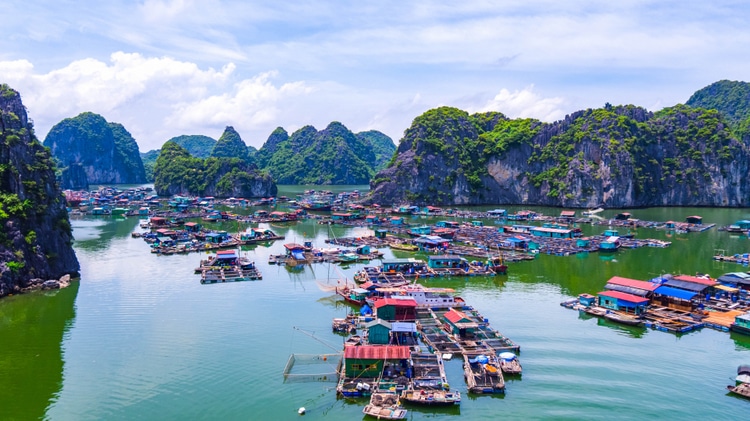 As the most remarkable fishing village in Vietnam country, Cai Beo Floating Village Or Cai Beo Fishing Village is located in Cat Ba Island (Đảo Cát Bà) that is affected by the tropical monsoons. Therefore, the best time for you to visit Cai Beo Vietnam is from April to November because during these months the weather is cool and pleasant without too much rain and storms. 
The only notice I would like to remind you is that if you come to this village in between June and July you should be well prepared and book the flights in advance as these months are the peaking season.
Furthermore, the best time to discover Cai Beo Fishing Village within the day is in the early morning or in the late afternoon. At this time, the Cai Beo landscape is the most colorful and most beautiful. You can also have chances to take part in many interesting activities. 
Cai Beo Floating Village – A Famous Tourist Destination And An Archaeological Site In Hai Phong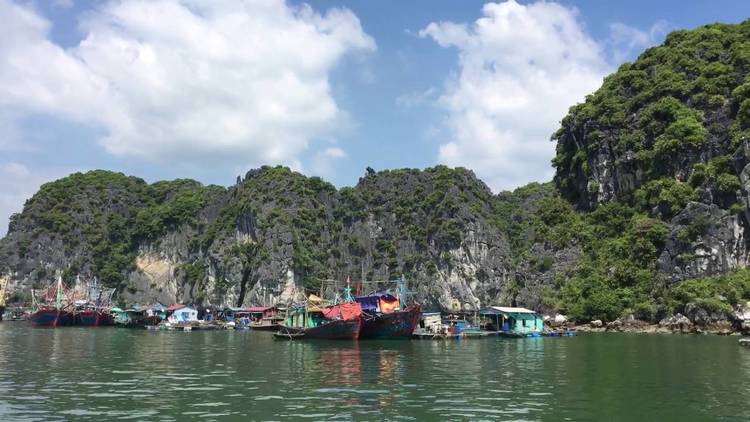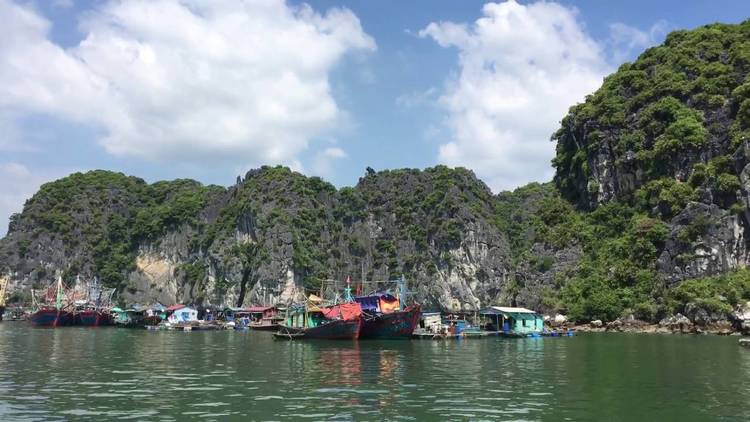 Cai Beo Floating Village (also known as Vung O Floating Village(Làng chài Vụng O)) covers a land area of over 18,000sqm with more than 300 floating homes that live only on seafood farming and fishing. This village is 2km far from Cat Ba Town and 2km away from Monkey Island Resort. Therefore, you can visit here by moto taxi and taxi and then travel by a small boat. A boat tour will take you through the beautiful scenery with hundreds of floating houses.
Visiting this village, you can interact with locals who were involved in the cultural development of Cai Beo such as gathering, hunting, and agricultural settlement. Coming to this Cai Beo Village, you will have a great chance to learn about Cai Beo cultural and lifestyle of locals. 
Furthermore, In Cai Beo which is a famous archaeological site, you can see 137 stone artifacts, 568 specimens, pottery shards, marine mollusk shells and animal remains. The artifacts collected in Cai Beo are made from ceramic and granite twisted rope, fish bones, sea oyster shell, etc. 
Visitors and tourists also travel to Cai Beo Village because of the interesting and poetic scenery. On the green water surface, you can see many Cai Beo boat houses joined into groups under the blue sky and surrounded by impressive mountains. It is wonderful for tourists to observe the beauty and local life in Cai Beo from a distance. 
There are several floating houses that have fish cages. It is easy for you to walk from one house to another by stepping on the cage or crossing a small bridge. It will be a great idea for you to ask the locals for joining in the fishing activities. 
Where To Stay And Eat When You Visit Cai Beo Village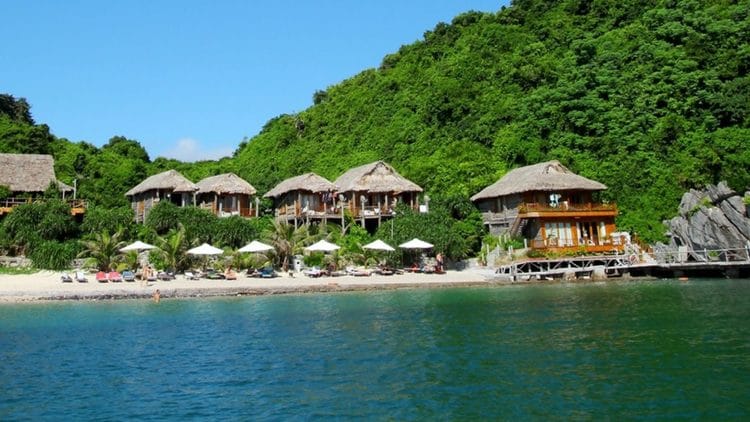 It will be an omission if you visit Cai Beo Village without eating local specialties here. These foods can be found in the floating market and several floating restaurants in Cai Beo. 
If you want to stay overnight, you can ask the local to let you rest in their house. Residents in Cai Beo village are very open and friendly; so they are willing to give you a staying accommodation with an affordable price. 
Alternatively, Cai Beo Village is not far away from Cat Ba Town and Monkey Island Resort. The Monkey Island Resort is an ideal option for someone who likes the peaceful relaxation and beauty of nature surrounding. In Cat Ba Town, there is also a wide range of hotels and resorts for tourists to choose from. 
With the truly beautiful scenery and artifact values, Cai Beo Fishing Village will definitely give tourists unique memorable experiences before their boat leaves the village. Before finishing this article, I hope that you now have useful information about the travel guide to Cai Beo Floating Village. Any questions can be left in the comment section and we will answer them as soon as we can.